Start-up: Spott, Belgium, 2015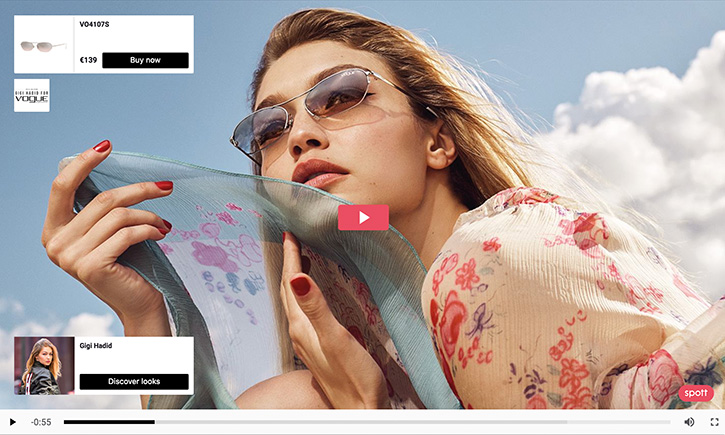 As a former brand manager at Coca-Cola and Unilever, Jonas De Cooman has seen how advertising and marketing strategies have evolved to target a new generation of customers. "Consumers used to be like cows – they would stay in front of TV or a website and graze on messages pushed out to them. New consumers are more like cats – if they don't like something, they're gone," he says. 
He argues that advertising needs to be hyper-relevant to millennial consumers, working with established content owners and influencers to inspire them – and the buying journey needs to be frictionless. 
Armed with this knowledge, three years ago De Cooman and his business partner Michel De Watcher started work on a second-screen app that allows users to interact directly with TV shows and online video content. While this sounds straightforward enough, the app had to be able to efficiently process massive amounts of frames in a short space of time to make it interactive and profitable. The aim is to make a one-minute video interactive in just four minutes. 
BEHIND THE SCENES Thanks to a handful of very successful funding bids, Spott can continue with its expansion
Through their Brussels-based ad tech start-up Appiness, De Cooman and De Watcher founded a consortium, which includes research institution IMEC and the Universities of Ghent and Leuven, to develop an app that could perform this degree of processing. 
The resulting technology, Spott, is powered by an AI algorithm that automatically selects frames that contain the most items needed to make the video interactive. This allows the app to make content 'shoppable' by detecting various products featured in shows and movies, and linking them to an online store using the Spott app and website. This process is also aided via the app's back end, which houses a database of over 250 million products.
While it was nailing the core technology, Spott also set up an 18-month trial period involving consumers and the Belgian media industry, which allowed it to synchronise to shows such as The Voice and The Big Bang Theory.
"Consumers used to be like cows – they would stay in front of TV or a website and graze on messages pushed out to them. New consumers are more like cats – if they don't like something,
they're gone."
Spott's business model is both B2B and B2C, thanks to the 50 or so key social media influencers it works with across Brazil, the US, Belgium and the Netherlands. The B2B model sees Spott take a cut of all purchases acquired via the app, and the firm is working with broadcasters and brands on new ways of monetising existing content. 
"A show like Mean Girls," explains De Cooman, "has a fan base of about 30 million people online – and we're able to create new value for both clients and fans by adding interactive links to items that appear in the TV series,'" he says. Another client is The Eurovision Song Contest, for which Spott worked on its official YouTube channel to make the show's song lyrics interactive and the clothes shoppable. 
Clients are also offered a dashboard that allows them to see how their content strategy is performing in real time. "We can analyse five fashion products used in a campaign based around influencers and go back to the advertiser on a regular basis, and advise them on which items are getting the highest engagement and conversion rates," De Cooman explains. 
On the consumer side, De Cooman says that influencers tend to use the tech to make their content interactive – this part is free – but as soon as they want insights or automated sharing then Spott starts charging. 
Following a year of expansion into the US, Portugal and South America, Spott has received 2.7 million euros in funding from the EU's Horizon 2020 programme and VC firm Velo. This will be used to enhance tech, sales and marketing.
This article originally appeared in the September 2018 issue of FEED magazine.