Start-up: Zappar, UK, 2011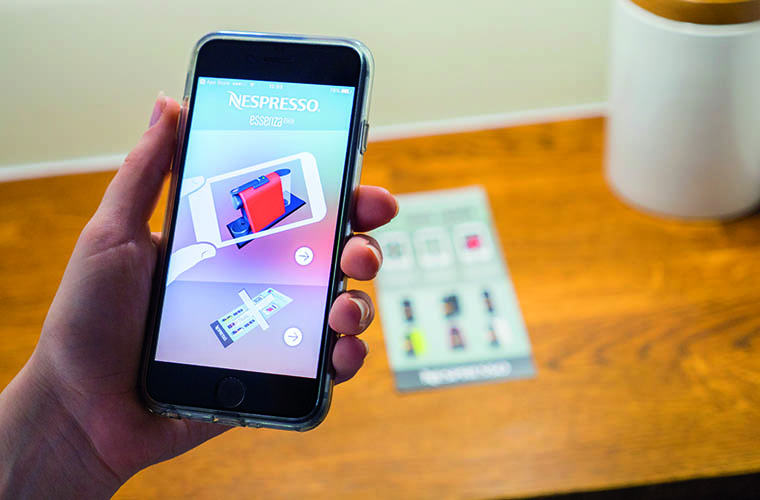 Zappar develops interactive packaging and promotional materials to engage consumers in a new way
"Everyone gets caught up in the hype, the tech demo, the clickbait. The 'bleeding edge' announcements, with little focus on the amazing things that can be done today." So notes Casper Thykier, the co-founder and chief executive of AR start-up Zappar. The media executive launched the company ten years ago with Simon Taylor and Colin Gauld – who were studying fast object recognition in camera view at Cambridge University. Even then, he says Zappar has always sought to work within the parameters of what it is possible to achieve now.
Interact anywhere
From connected packaging to interactive movie posters, Zappar has been steadily building up a business serving everyone from the smallest firms to the largest conglomerates. Its tools, the company claims, can turn almost anything into an interactive delivery channel serving video, animation, games, competitions, data analytics and social shares.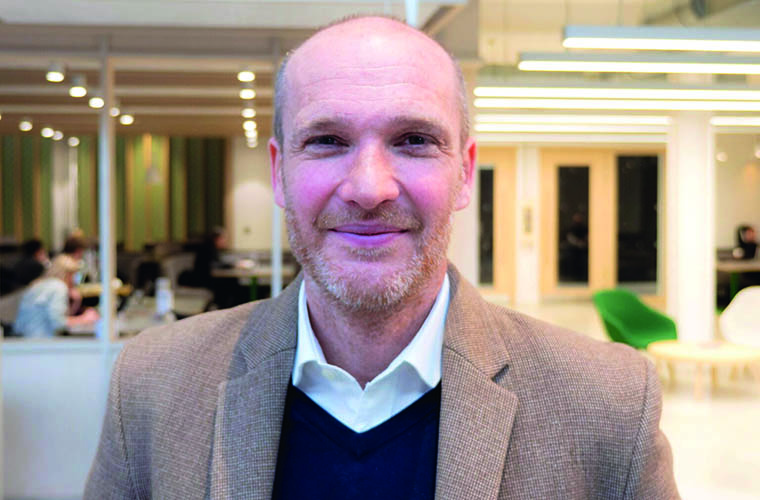 Being able to access AR through a web browser will take away the friction and open up a world of spatial storytelling
A big chunk of the start-up's proposition is turning passive print into interactive information. It's a growing market, according to research firm Gartner, which predicts there will be 50 billion connected products on shelves by 2020. "Very big brands are thinking about how to make packaging interactive," says Thykier. "It opens up new channels for them and addresses the growing consumer desire to learn more about the products they buy."
Bigger, better engagement
Recent examples include a campaign for US convenience store retailer 7-Eleven, where a camera-based AR experience lured shoppers in as they approached the store with offers and rewards. Once inside the store, customers could engage with selected products through a combination of smartphones and interactive brand packaging, which triggered games that let users fling virtual footballs at animated Reeses-branded blimps and create selfies with giant Dorito hats. Zappar provided a similar experience for Walmart and some of its suppliers with a set of activations in the run up to Christmas 2018.
Beyond retail, the start-up has been used in healthcare, where it worked with UK private healthcare provider BUPA's learning and development team to produce a set of interactive fire safety instructions, and in the education sector where AR has proved to double visual attention spans and encourage a deeper level of immersion and engagement. 
Different levels
The firm is both a technology company and a full-service agency and comes with three main offerings. ZapWorks, the firm's SAAS authoring platform, opens up the tech to third parties to encourage more businesses to experiment with the AR. According to Thykier, to gain access to this 'freemium' product, users need to agree to Zappar's abiding principals, which are "make it simple' and 'offer fair value'. 
ZapBox meanwhile, is the firm's £30/$30 headset, which uses customer codes and a mobile phone to let the users experience room-scale VR. While it has been positioned as an affordable tool for the maker/developer communities, a consumer version of the headwear is planned for later this year. 
Zappar app
And then there is the Zappar app, which acts as the consumer point for AR content created in ZapWorks. With the introduction of WebAR, consumers will no longer need to download an app to explore Zappar-enabled content – something that Thykier believes will be a gamechanger for AR. "Being able to access AR through a web browser will take away the friction and open up a world of spatial storytelling and subsequently a lot more opportunities for brands," he says. 
The company remained bootstrapped until 2017 when its founders (Thykier, Taylor and Gauld plus the digital strategist Kirk Ewing) raised over $3.5m in Series A Funding, which will go towards supporting the development of the consumer headsets. "It's been a fine balance," says Thykier, "between building on the foundations and delivering solutions that agencies and brands want to use right now. We're still majority-owned by the founders and remain cash positive but it's been a marathon, not a sprint. We don't want to get stuck on raising money that hinders our progression or to chase numbers that aren't there."
This article first appeared in the January 2020 issue of FEED magazine.