A baltic boost for cloud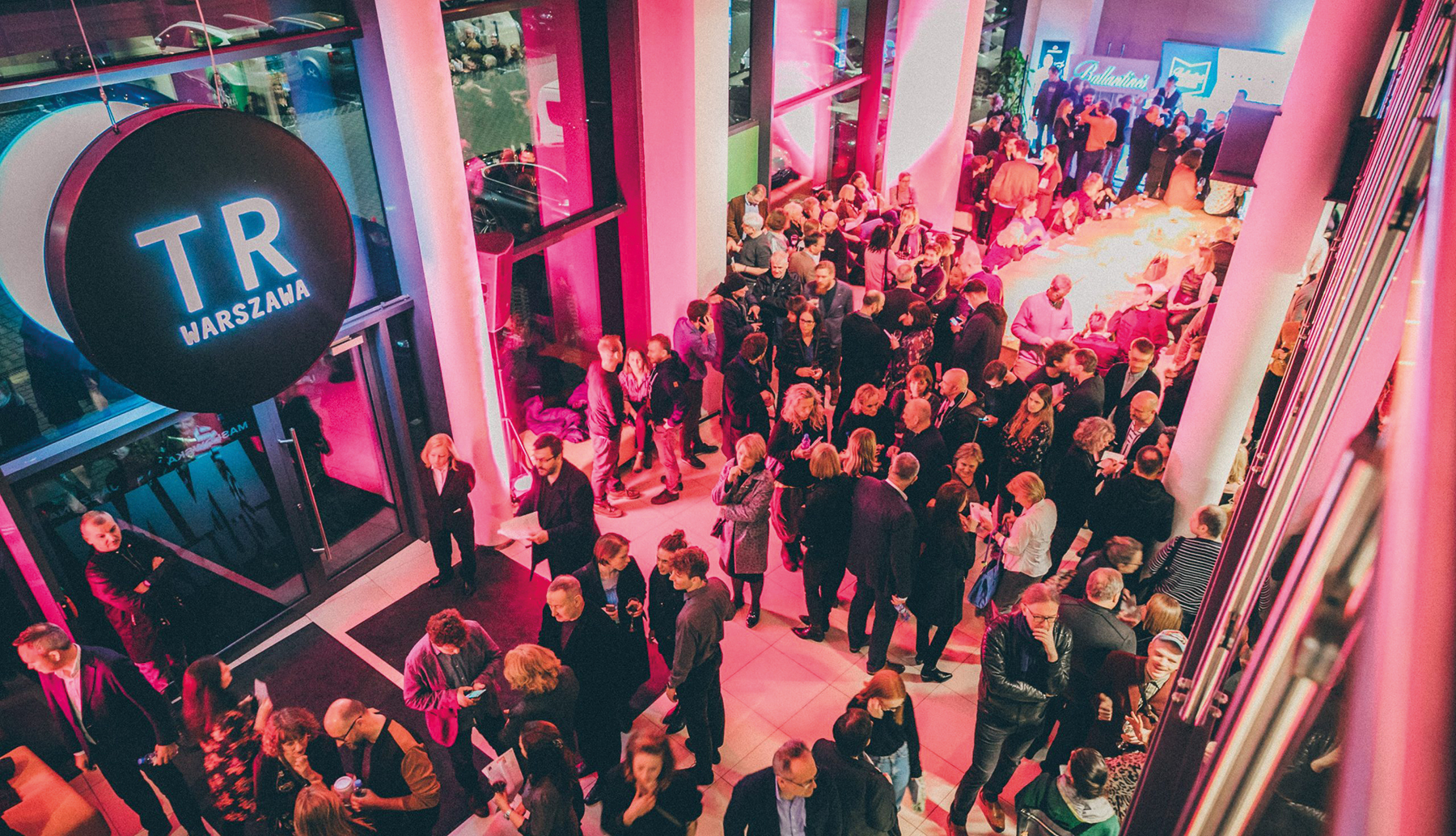 Posted on Mar 10, 2022 by Neal Romanek
Insys Video Technologies has been supercharging Polish content businesses and TR Warszawa with AWS emdia tools
TR Warszawa is one of Poland's major centres for the performing arts. Based in Warsaw, the institution seeks – in partnership with other theatres and cultural institutions – to integrate residents and guests into the cultural life of Poland's capital city. TR Warszawa tries to make its repertoire as widely accessible as possible, and some performances are in English or feature subtitles.
In March 2020, when the pandemic hit Europe, TR Warszawa encountered the same cliff edge as every other performing arts space. The centre responded to production closures with an ambitious plan to stream its plays online, monetising the streams to support the business. In a matter of weeks, TR Warszawa needed to design and implement a VOD solution, so viewers could pay to watch content on their TVs and mobile devices. The resulting TR Online platform hosted over 50,000 participants in online events – including stage performances, workshops and meetings. The TR virtual stage enabled TR Warszawa not only to connect with existing customers, but also build new audiences in Poland and abroad – who otherwise wouldn't have been exposed to its events.
TR Warszawa responded with an ambitious plan
By the summer of 2020, TR Warszawa had partnered with Insys Video Technologies to help realise their vision of a theatre that could reach out to people in their homes. Insys VT provides a white-label OTT solution called Insys VOD, as well as services to help businesses boost their reach and bottom lines, by using video content in creative ways. Customers include local movie festivals, theatres, sports clubs and bigger content distributors, such as film companies and public TV broadcasters. Headquartered outside of Zürich, with a development and R&D centre in Poznań, Poland, the company relies heavily on cloud tools provided by AWS Media Services to build its various solutions.
Design of the new platform, dubbed TR Online, kicked off in September 2020, with a hard, the show-must-go-on deadline of October 26. With input from the TR Warszawa team, Insys VT customised its white label OTT solution for the theatre – and implemented the new streaming service in about four weeks. The platform's offering also includes bonus content, such as live discussions and panels.
Setting the stage
Insys VT had been using AWS Elemental media tools for six years – and had made building cloud-based content solutions their bread and butter. AWS Lambda – a serverless, event-driven compute service, which allows users to run code without provisioning or managing servers – was the foundation of the system. It automatically triggers AWS Elemental MediaConvert to transcode video files into stream-ready formats. Video is also protected from piracy using DRM, client-side watermarking and location based blocking.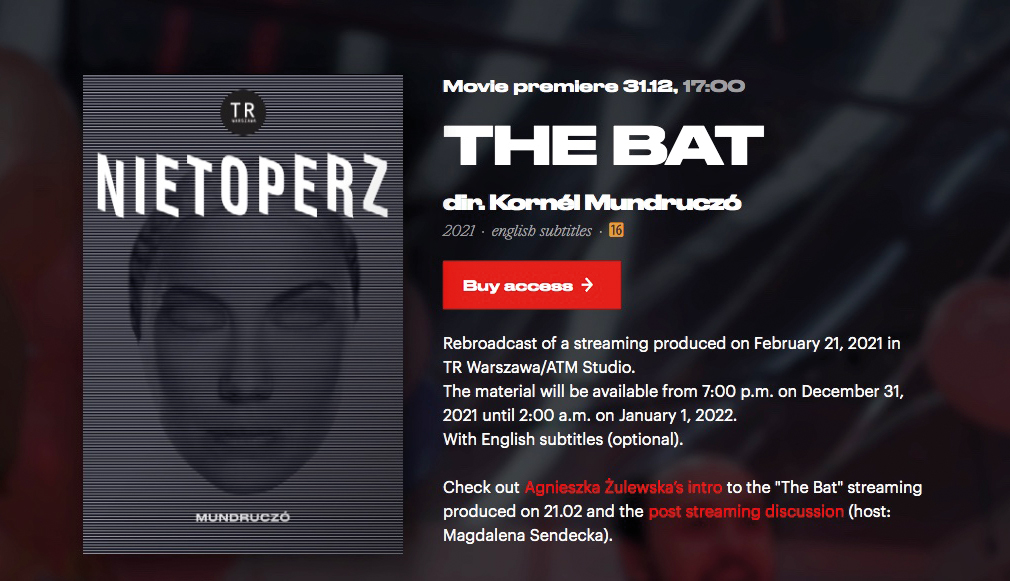 In addition to on-demand content, TR Online offers livestreaming of events. AWS Elemental MediaLive is used to encode and process video files, while AWS Elemental MediaPackage prepares video for streaming. Amazon CloudFront is used as a CDN to allow TR Online to scale its VOD reach and manage live stream performances.
"The solution enables TR Warszawa to monetise livestreamed events and on-demand recordings," says Aleksandra Ochranowicz, public relations and marketing manager at Insys VT. "Through its VOD offerings especially, which cost much less to produce than livestreamed events, the theatre has found a new source of revenue. Using the OTT solution, people from all over Poland can access TR Warszawa's filmed productions, and the theatre can expand its reach and monetise content much more than through traditional sales."
We encourage people to participate digitally in Kraków's cultural events through this platform
The cloud allows TR Warszawa to be very flexible in its approach – an essential quality for business success in these uncertain times – while also avoiding large, up-front costs.
"A cultural organisation or startup doesn't have to invest a huge amount of money to buy hardware," says Seweryn Biegański, presales engineer at Insys VT. "The cloud is cost effective. You pay only for what you use, and have potential to expand."
TR Warszawa is continuing to collaborate with Insys VT in expanding its VOD and live content offerings, and has begun brainstorming an app to provide mobile device access to content.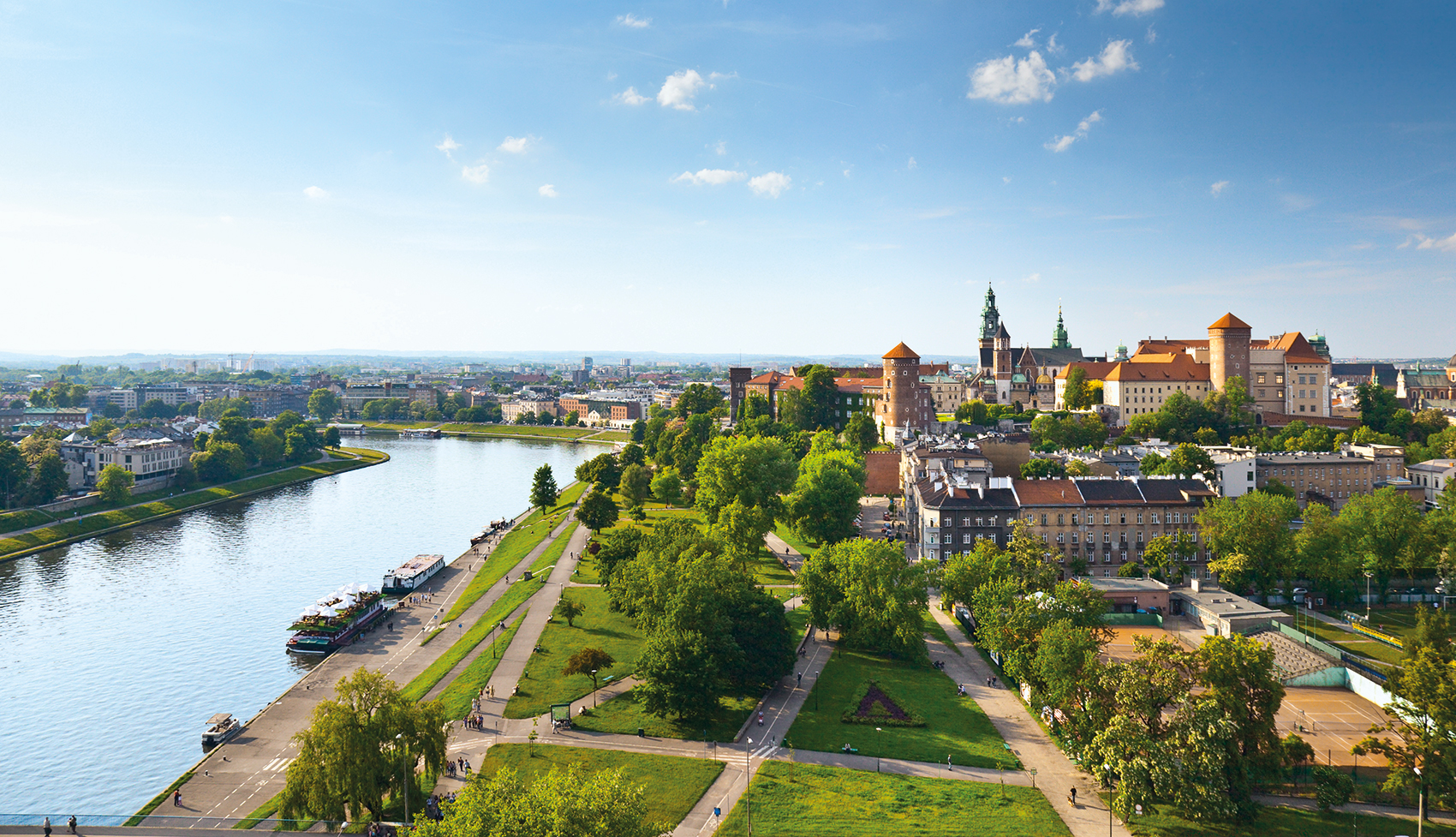 Invitation to Kraków
About 250km south of Warsaw, Insys Video Technologies is helping boost the cultural life of Kraków. The KBF (Kraków Festival Office) was founded in 2000, when the region was named European City of Culture. The organisation brings together civic, artistic and academic communities. To expand its mission, KBF launched a video service, accessible through browsers and mobile devices. The result was Play Kraków, providing on-demand performances of all kinds – from jazz to classical, to movies, children's programming and streaming of festivals, events and lectures. KBF needed a cost-efficient solution, but one that could scale according to demand, or allow for big fluctuations in viewer numbers. Insys VOD also enables recommendation and personalised content promotion.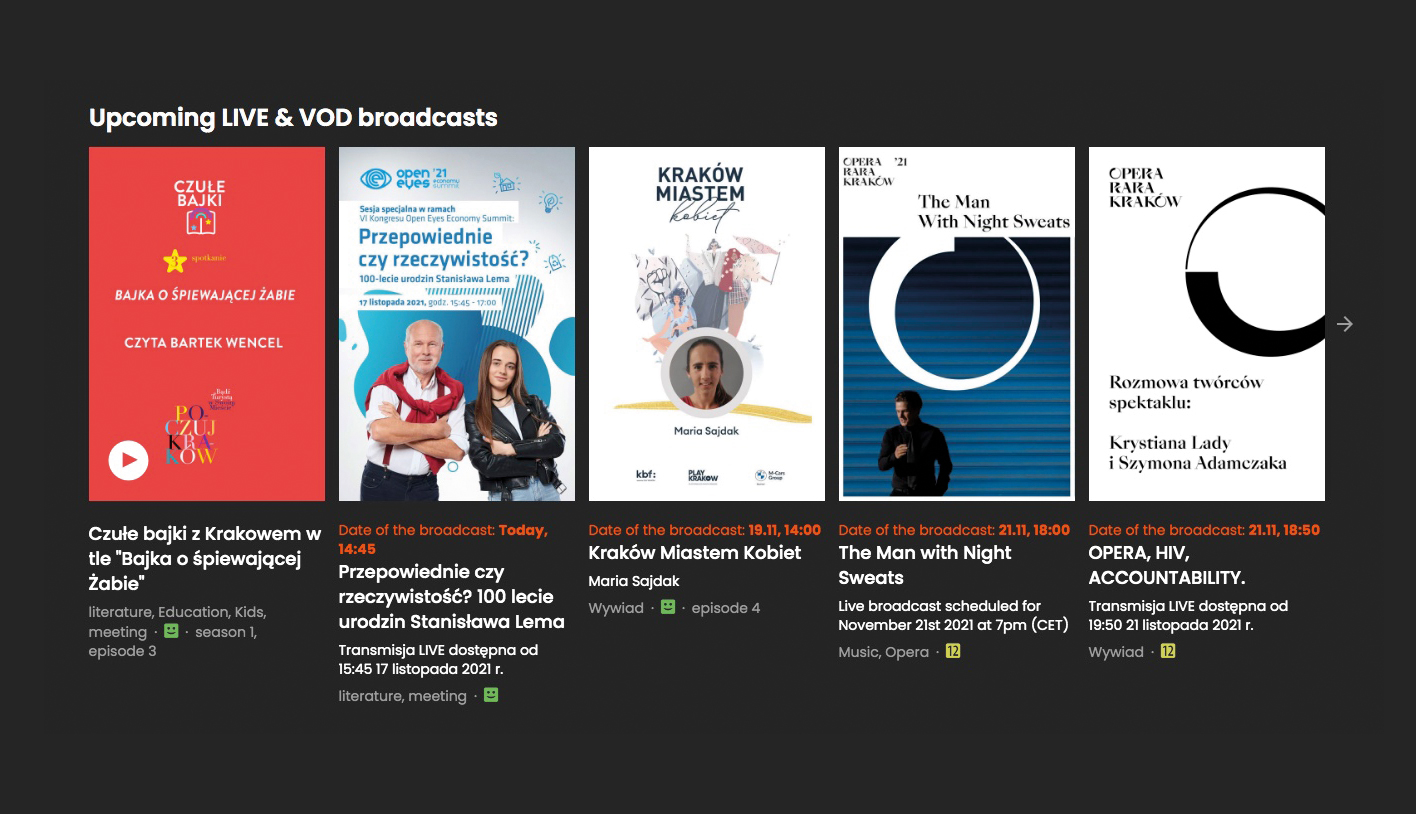 "The events organised in our city are open to everyone," says KBF director Izabela Helbin. "But if music, literature, theatre or movie enthusiasts will not be able to come to Kraków, we encourage people to participate digitally in our cultural events through this platform."
The Insys VT solutions for Play Kraków is powered by the same AWS solutions, with AWS Elemental MediaConvert transcoding, Amazon CloudFront as the CDN, powered by compute in AWS Lambda. Video files are in Amazon S3 cloud storage.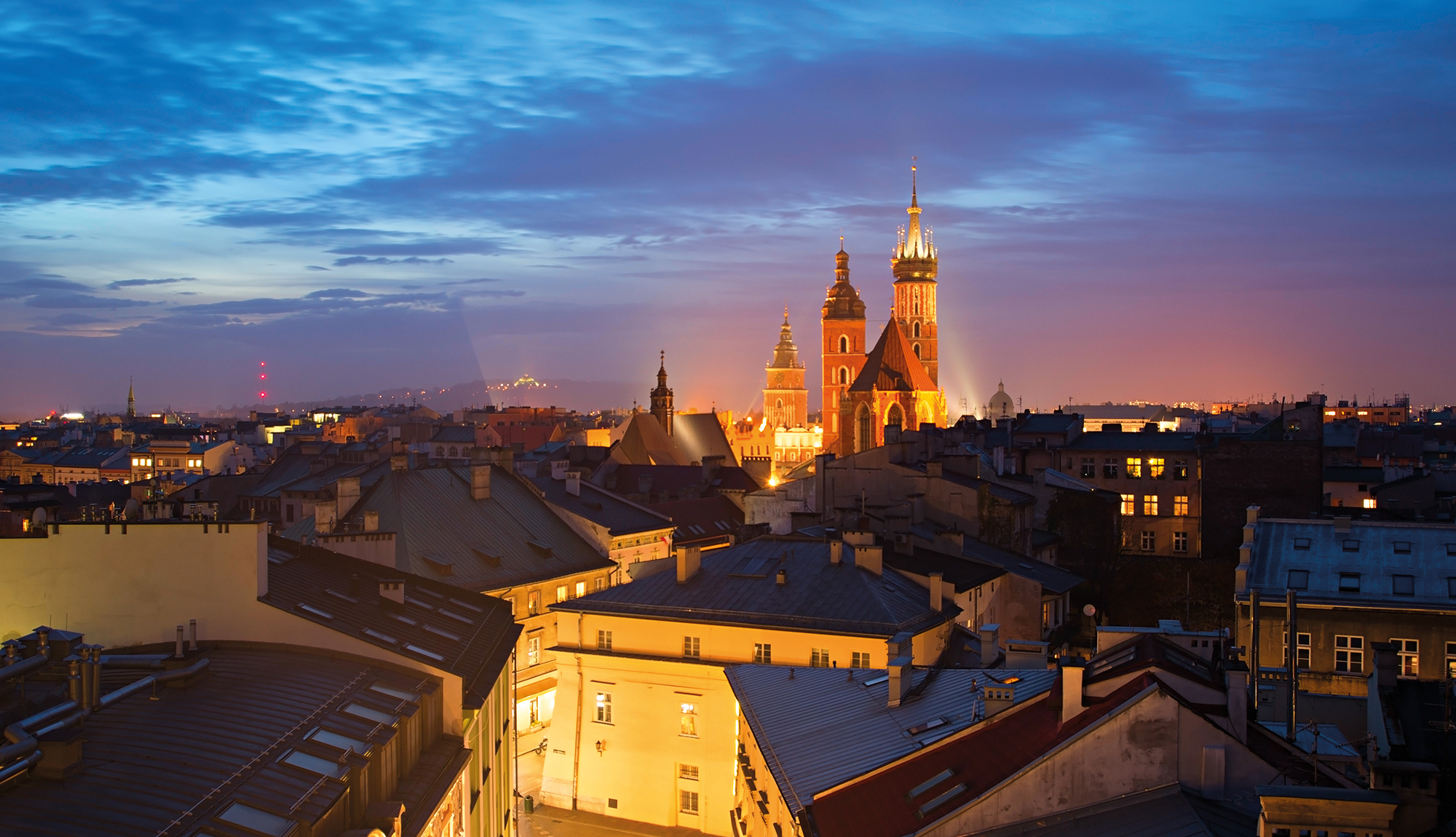 Active in the cloud
Another collaboration has been with BeActiveTV, launched in 2017 by Polish fitness power couple, Ewa Chodakowska-Kavoukis and Eleftherios Kavoukis. As the online platform grew, Insys VT was brought in to give it a tech refresh, creating tools that allowed customers greater interactivity with the service. The new BeActiveTV was based on the Insys Sport system – a white label solution created for personal trainers, sports clubs, leagues, sports federations and associations, as well .as sports broadcasters.
BeActiveTV's fresh look allows for easier navigating and better user engagement. It provides users with greater control over viewing, advanced search capabilities and an enhanced user experience – including graphics and video banners. Health-minded viewers can add selected content to favourites and pause them for continued watching later.
The cloud allows content creation and distribution to go very deep or wide – or both
Although the Insys VT toolset has been leveraged within Poland to create great value for consumers, the breadth of the company's service is Europe-wide. Insys VT has helped the Austrian Parliament upgrade its live streaming infrastructure to incorporate everything the cloud has to offer. It has also supported the construction of OTT platforms for football fans in Greece and Portugal.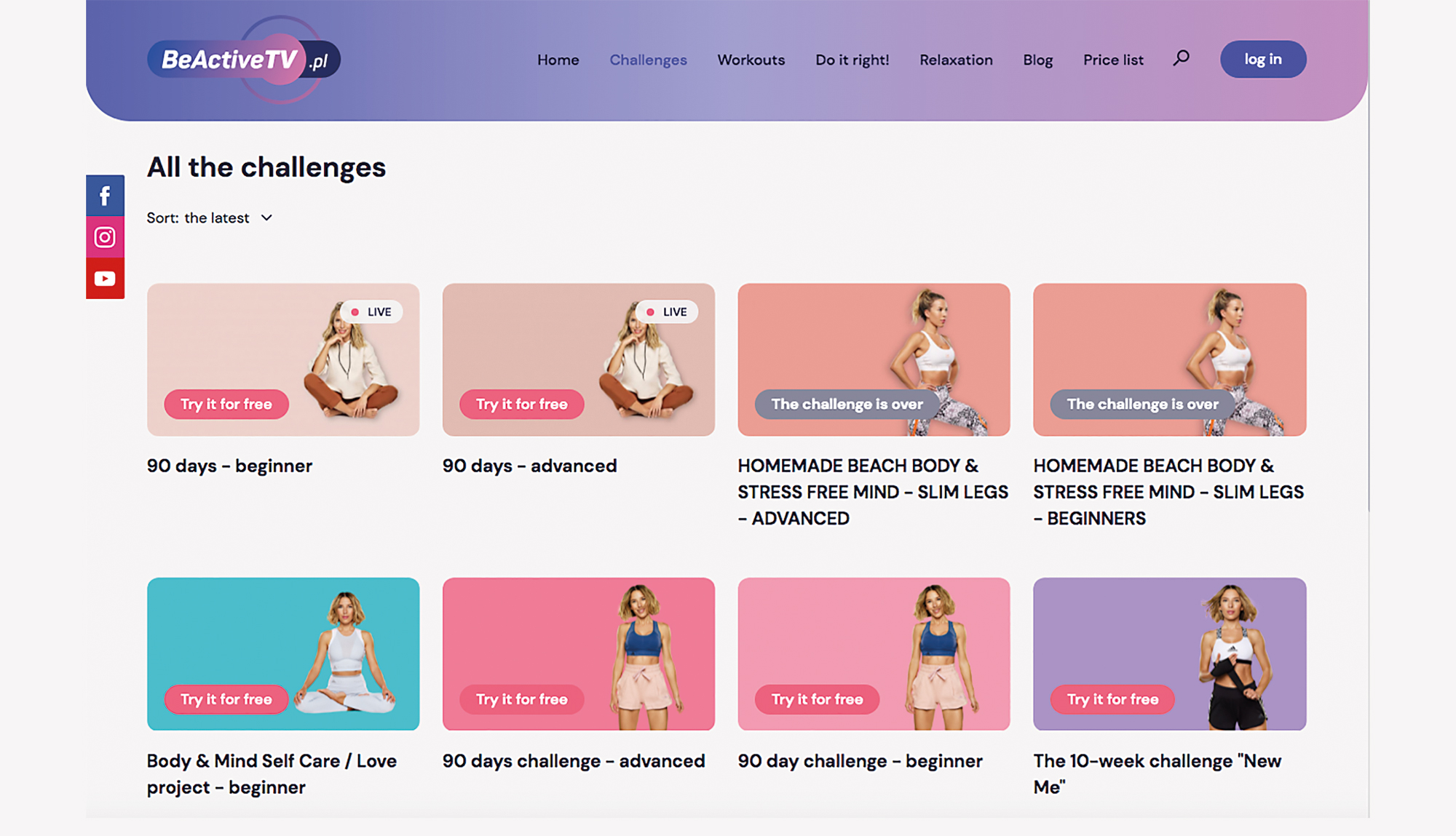 The cloud allows content creation and distribution to go very deep or wide – or both – according to the needs at hand. Flexible and scalable cloud tools have allowed a host of Polish content businesses to take advantage of cloud-based video. With those tools at hand, new and better ways of leveraging content and serving audiences will reveal themselves on a continual basis. Providers will be ready to respond to challenges and opportunities ahead.
This article first featured in the winter 2021/22 issue of FEED magazine.