Down by the rivercide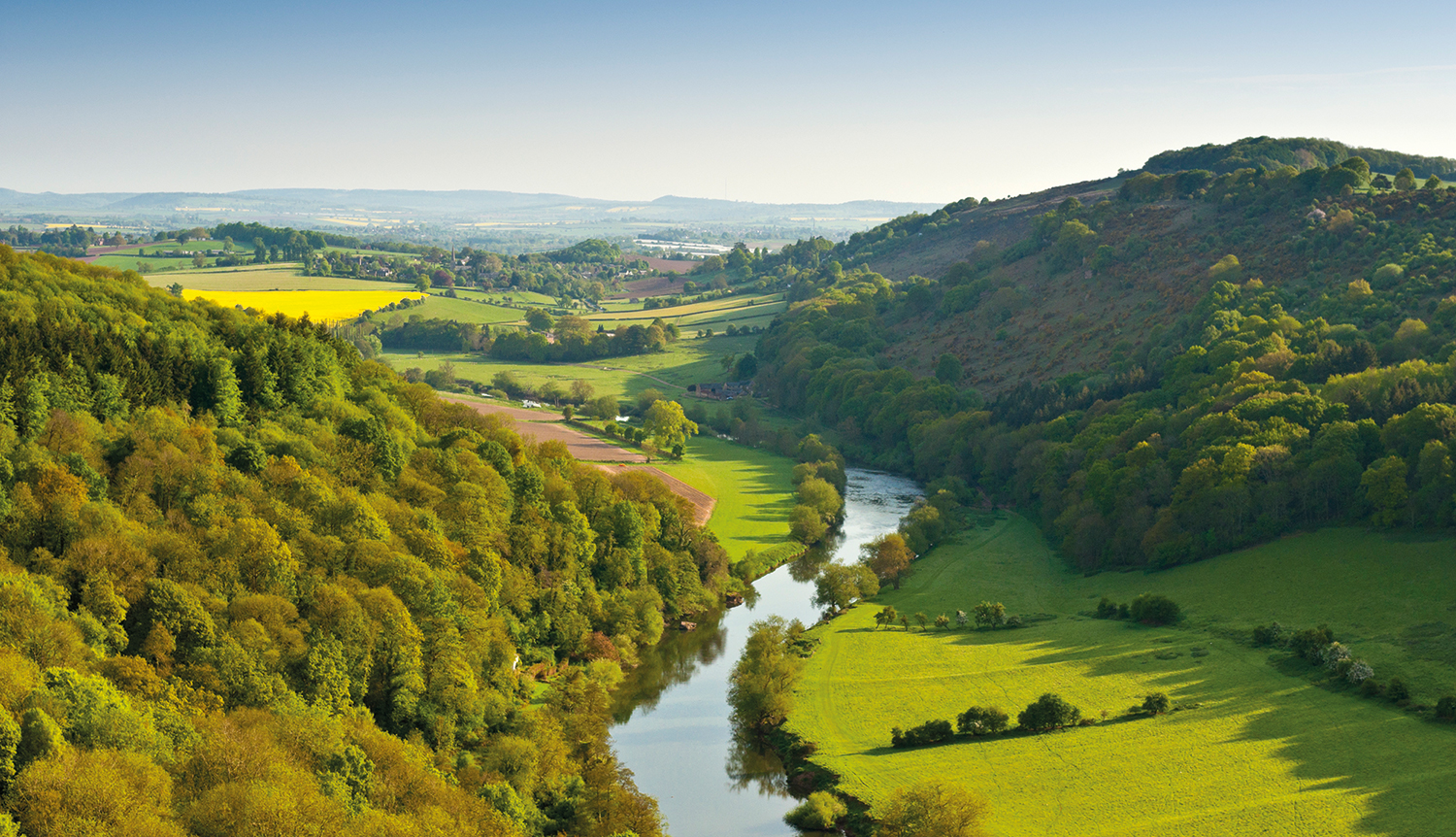 Posted on Feb 10, 2022 by FEED Staff
The Welsh River Wye was the site of a powerful, innovative livestreamed investigation, Rivercide, by journalist George Monbiot
Words by Fergal Ringrose
The production team behind Rivercide, which exposes shocking pollution in UK rivers, believe they've made the first live investigative journalism documentary. The 80-minute show, involving multiple interviews and six locations, including a river canoe and moving car, was shot live, using only a handful of 4G iPhones, drones and laptops. Presented by George Monbiot and directed by Franny Armstrong, Rivercide was crowdfunded, allowing the team to retain editorial control of the ambitious production – without interference.
It was streamed live from the Wye Valley area via rivercide.tv in July, and featured interviews with poet Benjamin Zephaniah and former Undertones lead singer (and now river pollution campaigner) Feargal Sharkey. Featured is a specially composed song by Charlotte Church and Owen Sheers, titled The River Is Us, which Church sang live for the documentary with a six-person backing choir.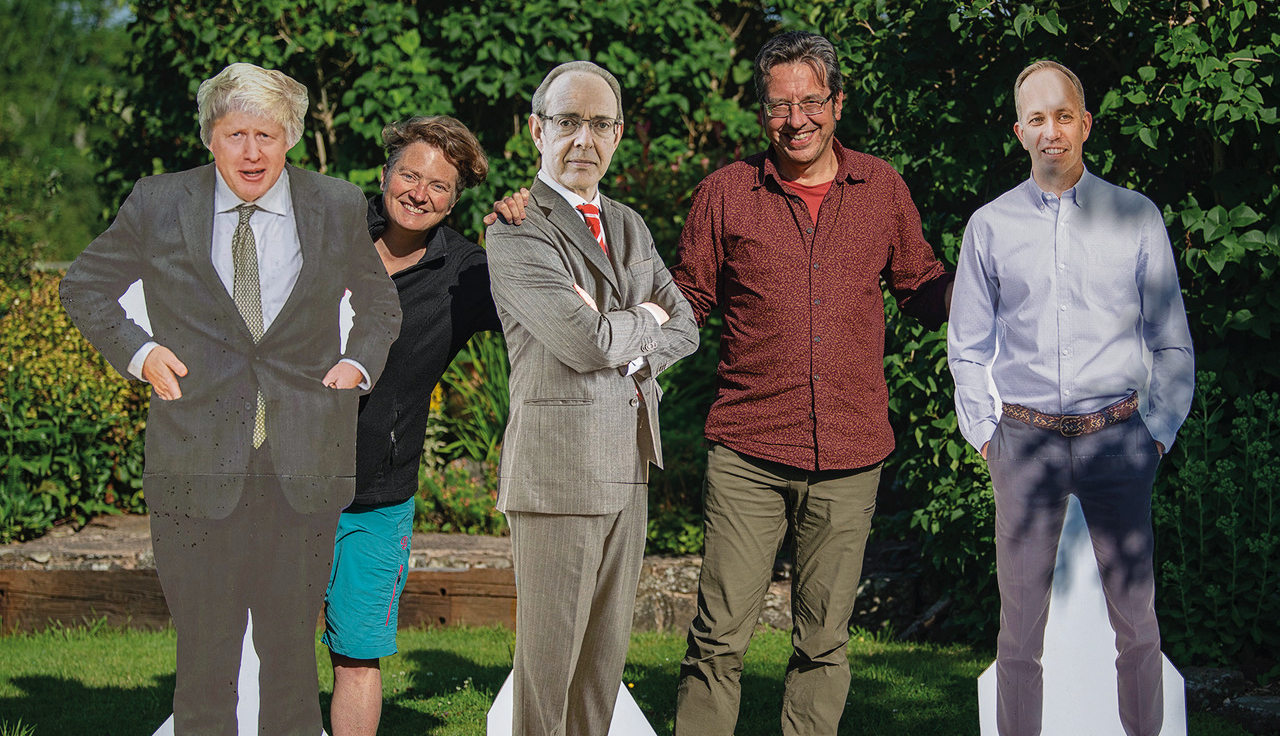 Last year, raw sewage was released into English rivers over 400,000 times, for more than three million hours. Rivercide set out to show how the agencies charged with protecting our rivers have been under-funded and under-resourced, so are failing to adequately enforce action against polluters. The documentary also shone a light on the campaigners working to turn around the fate of our rivers. Created by Spanner Films and Empathy Media, Rivercide was produced by Nicola Cutcher – and the technical director was Peter Armstrong, director Franny Armstrong's father. Both father and daughter are experienced in broadcasting, with Peter having worked at the BBC for 20 years as a producer and head of department – and, latterly, across many areas of independent production. In 2004, he was awarded the Bafta Lifetime Achievement Award for his work in interactive multimedia.
Normally – or certainly pre-Covid – a large-scale, multi-site live event like this would require several OB trucks, bandwidth from a satellite, and a crew of possibly 100 people. Instead, the production team comprised five live cameras (a mix of iPhone 11 and 12 Pros), a live drone operator, sound recordist, lighting cameraman for the Charlotte Church sequence, music producer, script supervisor, pre-recorded drone, pre-recorded camera, three production coordinators and an archive photo/ video team.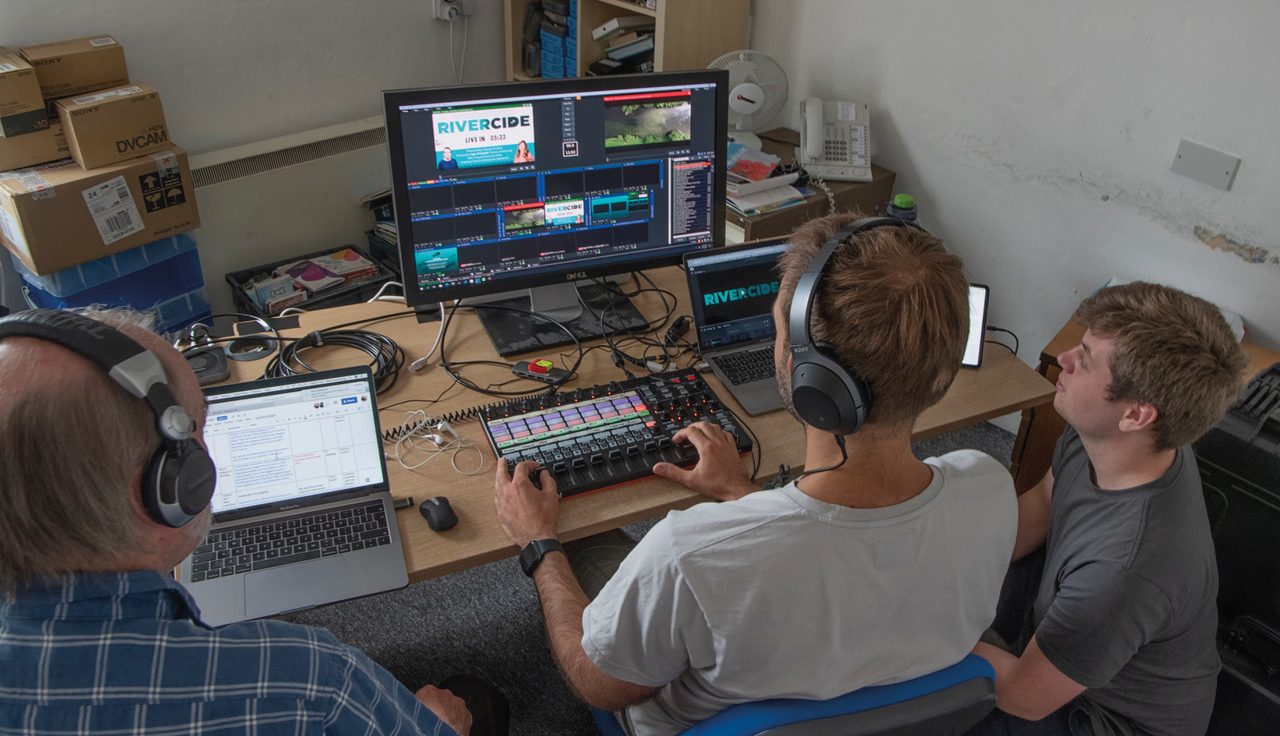 But why did the producers decide to take on the massive challenge of going out live? "It's a good question," says Peter Armstrong. "It's fairly intangible as to what advantage a live show brings. But we just felt it gave it an edge, the risk that we felt was picked up by the audience. They could see that somehow it wasn't like a slick documentary, putting it on in order to persuade them of something – which is always the danger with environment focused material. Rather, it was something we were in together. We were live and weren't exactly sure what would happen, technically or content-wise – particularly in the case of whether the people we were challenging would come on air.
"It was very, very risky. I can't tell you! At the outset I thought it was 50:50 as to whether it would really work. But, by bringing more people into the team and adding their experience, and building in more redundancy in terms of internet channels and audio channels – to try and make sure we could at least keep something on the air for over an hour – by some sort of miracle we managed it!"
Instead of an orchestra with a conductor, this was a piece conducted from the keyboard
Crazy little thing
The production team set up a small, portable control room, with main connectivity through the cloud via Amazon Web Services, vMix Call live video streaming software, a Teradici cloud access client on the main MacBook and an Akai Professional APC with a MIDI connection for sound mixing. Armstrong felt that audio was going to be a major issue. It fell to presenter Monbiot to carry the show from beginning to end: if the producers lost his audio, they had nothing to fall back on, as there were no VT clips prepared beforehand.
"We had two conventional Sennheiser radio mics on George, plus a boom mic," he says. "These were mixed by the sound recordist into two iPhone based vMix Calls with different providers. Then the B-camera operator had a Deity shotgun mic in his iPhone. Finally, George's Apple AirPods with their 'not-too-bad' audio fed into his iPhone vMix Call. So, we had five audio channels. Between them, we managed to cover everything."Producing a live environmental documentary from the Wye Valley riverbed, through camera phones and the cloud, was a huge departure for everyone involved with Rivercide.
"I used to work with those OB scanners and it took overnight to set them up, with generators, miles of cable and hugely expensive cameras. Now, you just have this crazy little thing," he says, holding up an iPhone. "It's not only the picture and the sound; you also have a better viewfinder than on many a camera, and built-in stabilisation.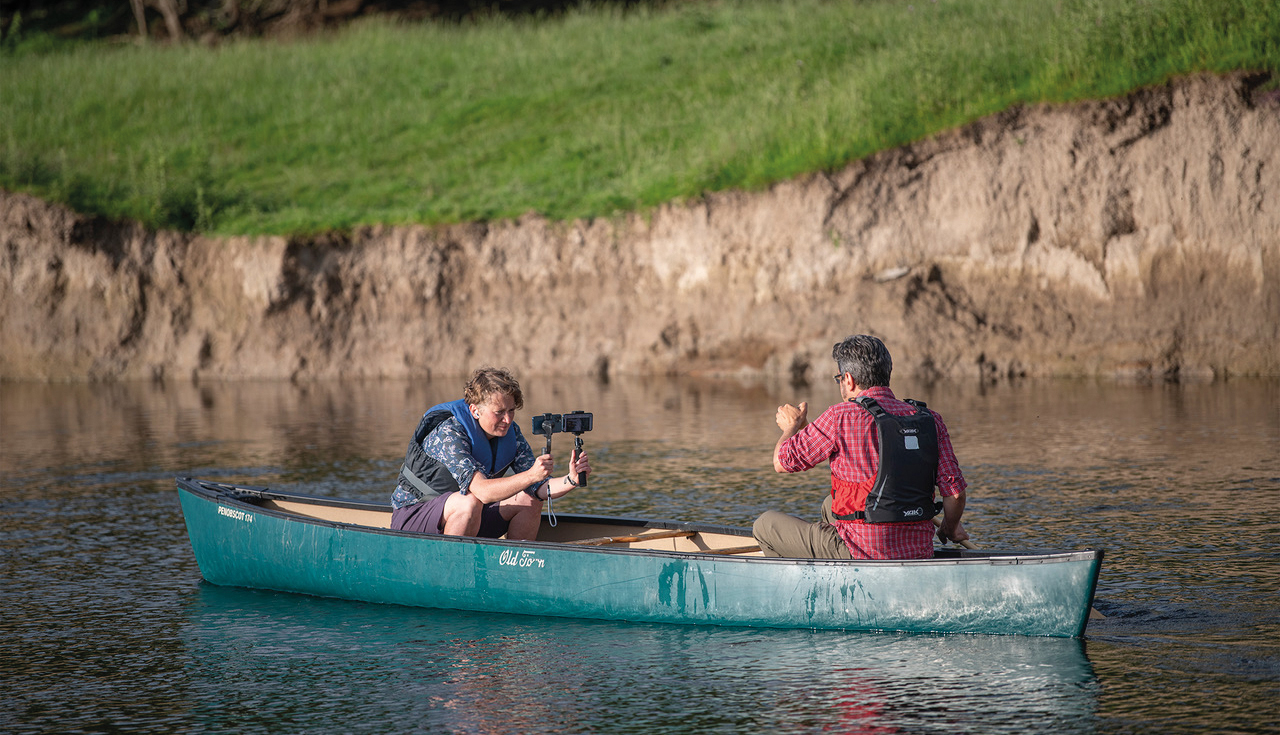 "I just love this way of working now, in terms of cost and portability. But the most important change is this: traditionally, when I was directing studio or OB productions, it was a top-down operation. Whether scripted or unscripted, with everyone on talkback, I was in control. I could decide, pretty much, what to do next.
"This is the other way around. Our presenter George was deciding what to do. We had an outline script, with a pretty rough idea of what was going to happen, but George was effectively directing. Rather than sitting beside me making notes, Franny said, 'I'll be better off on the main camera.' So, she was out there with camera one, making decisions. All the rest of us, with the gear and the mix, had to follow them.
Rivercide is part of a wave of outrage and awareness about the state of Britain's rivers
"The analogy I use is, instead of an orchestra with a conductor, this was a piece conducted from the keyboard. The soloist, at the piano, was actually managing the thing. And all of us, in the so-called control room, were following and trying to cue stuff up as best we could – absolutely fascinating, a different world. But it could be the future."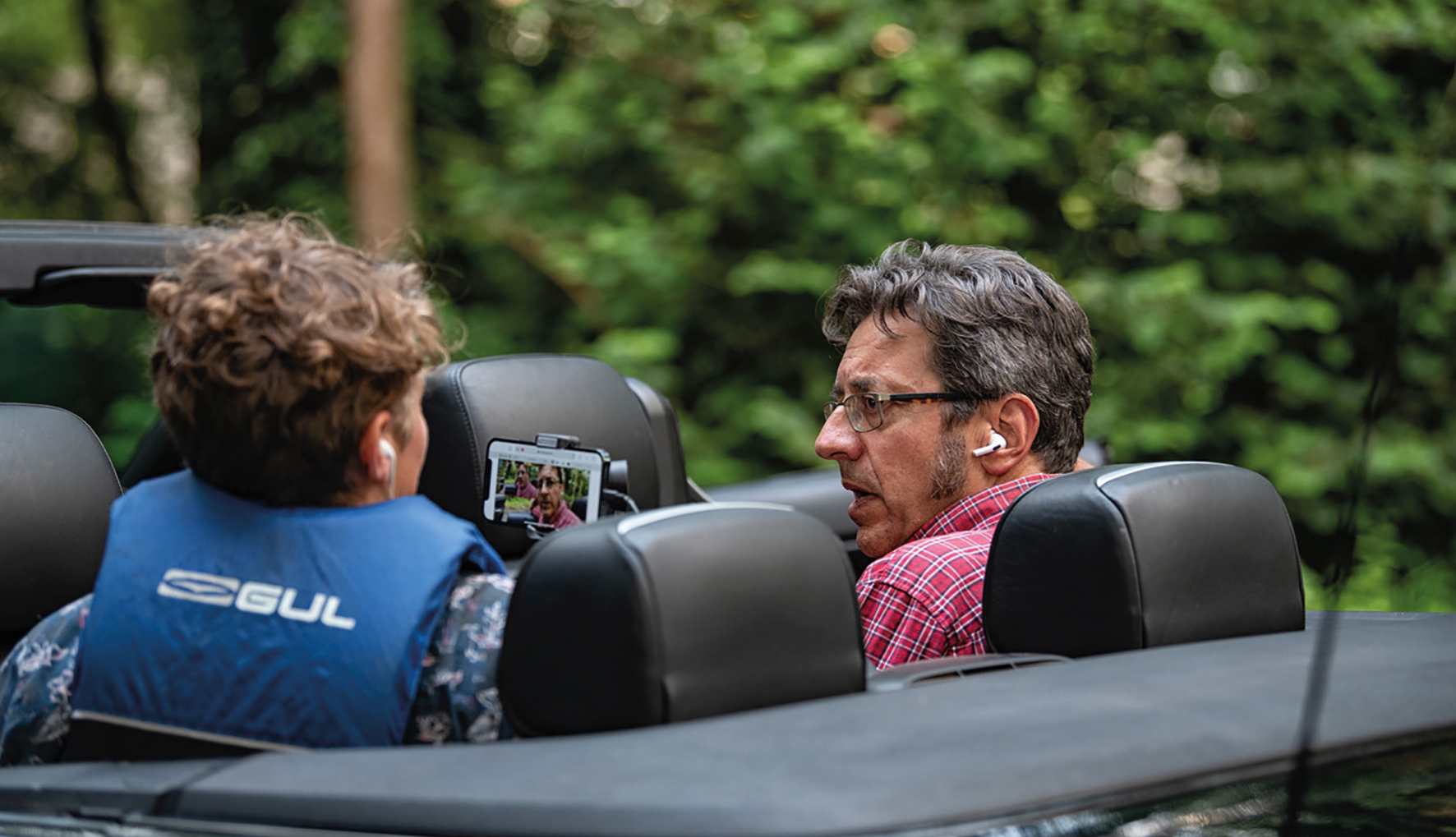 As to the impact of the documentary, director Franny Armstrong says, "We feel that Rivercide is part of a wave of outrage and awareness about the state of Britain's rivers. All the MPs from the Wye have written to the Treasury asking for a new task force to be set up, and for £10-15m in funding, to come from fines paid by the water companies for illegally discharging sewage.
This article first featured in the winter 2021/22 issue of FEED magazine.