Wellbeing: Shooting for zero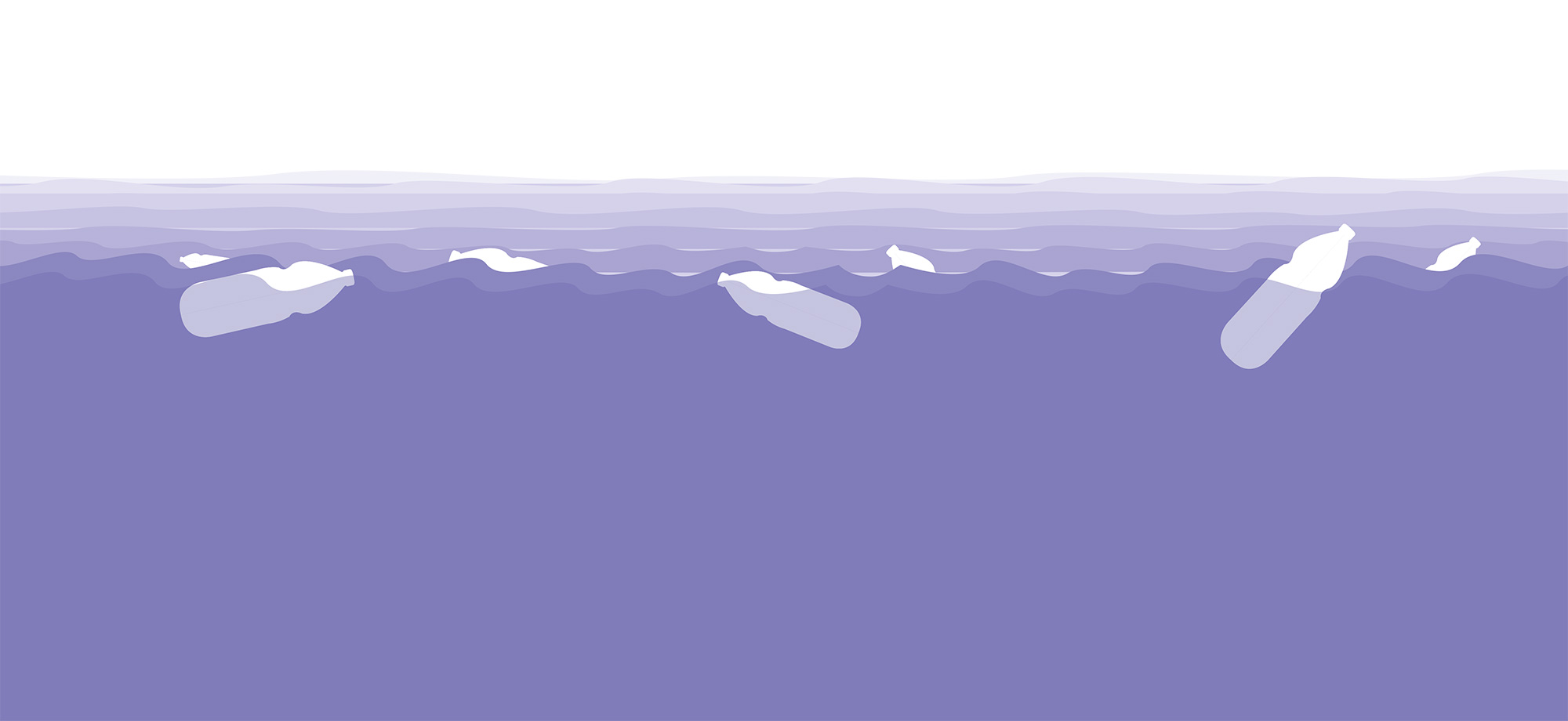 Posted on Jan 8, 2021 by Neal Romanek
No one can say now they don't know how to make a production sustainable. Bafta's Screen New Deal report gives clear instructions on how to green your shoot
Bafta's Albert Consortium was established in 2011 and supports the film and TV industry to create positive environmental change, primarily in the UK. The organisation hosts regular educational opportunities – sometimes aimed at individual departments – offering facts on the climate crisis as well as techniques for lowering carbon emissions, reducing waste and improving wellbeing. It also provides a free online carbon calculator, allowing companies to crunch the numbers of their carbon emissions.
Pippa Harris, deputy chair of Bafta, has pushed to put sustainability at the top of the agenda (read our Genius Interview here). She was the producer of Oscar-winning First World War film, 1917, the first big-budget film to receive a three-star Albert certification for sustainable practice. Harris is also executive producer on UK period TV drama Call the Midwife, which has also pioneered low-waste, lower-carbon production.
"There's an increasing awareness and concern about environmental issues," Harris told FEED, "but I think it's a patchy picture across the industry as a whole. Television has led the way, primarily because there is more television production going on and the companies that make TV are getting much more experience of working in sustainable ways. With film, they may only be shooting one production across the year and may not get to shoot another for another couple of years. There isn't the throughput that allows them to set up sustainable systems."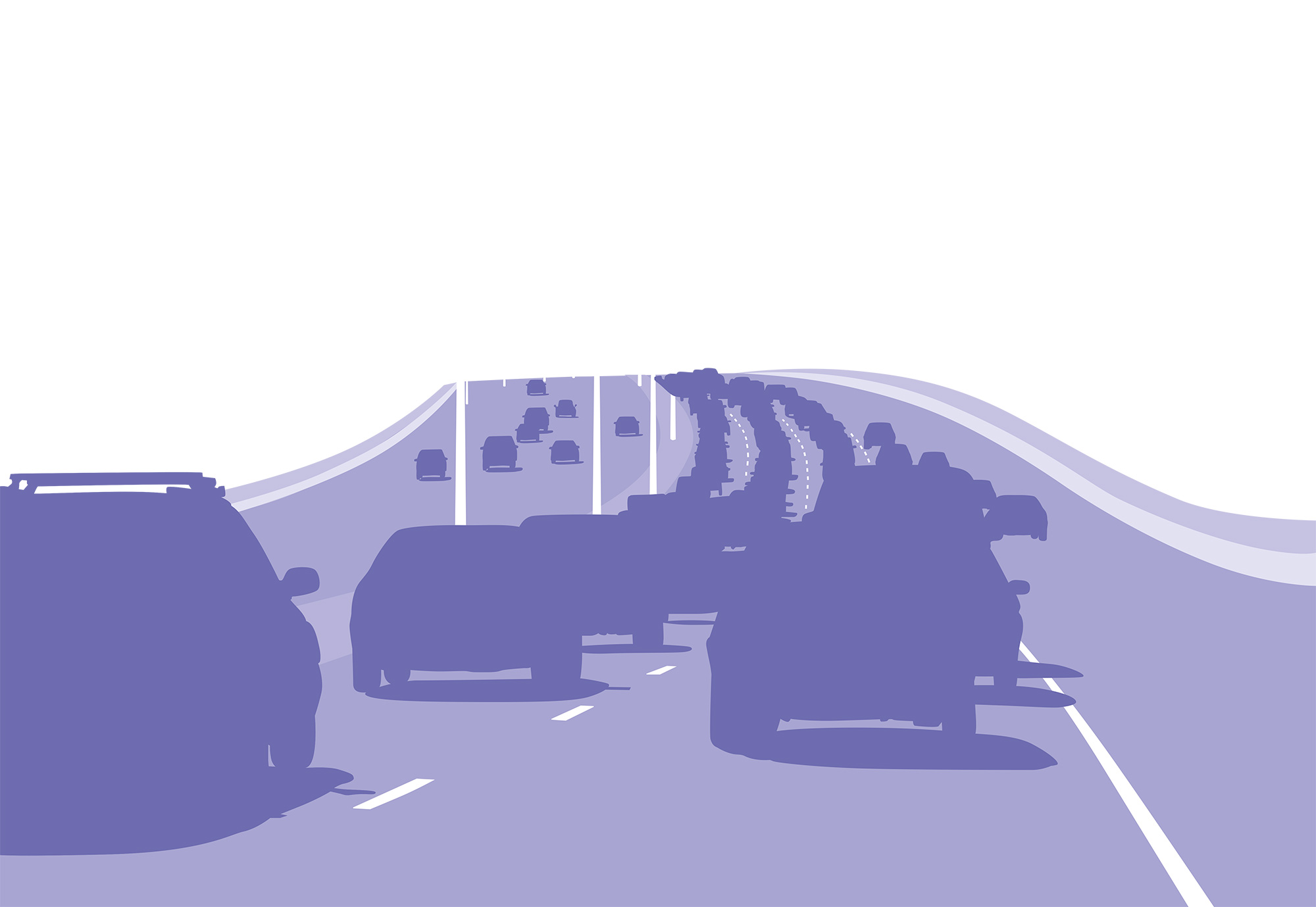 Last year, Bafta partnered with mega design firm Arup to delve into the data collected by Albert and find some practical, actionable steps to get the industry to adopt sustainable practices and reach net zero as soon as possible. Many broadcasters, including ITV and Sky, have already set 2030 as a deadline for reaching net zero carbon emissions. While a full decade away, 2030 still precedes the UK government's legally binding mandatem to achieve net zero nationally by 2050, which itself is ahead of most internal legislation in just about every other country.
Arup has been responsible for building some of the most environmentally friendly buildings in the media industry. Its Sky Studios design in Osterley, West London, has been hailed as one of the most sustainabile facilities anywhere, and the new Sky Studios Elstree, currently in the design phase, is set to be even greener. Arup itself has committed to becoming a carbon-neutral company by 2030.
"In the first meeting with Sky, it became quite clear that they weren't just looking for a 'studio of the future' design," says Arup's associate director Tim Snelson. "What was needed was to close up the circle between productions and studios. Productions say, 'We could do more sustainability, but there's only so much we can do with the facilities we're given.' And studios say 'Well, we could do more sustainability, but most of the work is carried out by the productions branch.'"
One day of big-budget filming produces one person's annual carbon footprint
Screen new deal
The result of the collaboration between Bafta and Arup has been Albert's Screen New Deal report, published in September 2020. Data from 19 productions – primarily studio tentpole movies, with a budget of $70 million or more – were analysed for their carbon footprint and sustainability practices.
Additionally, the report sourced more than 50 interviews with stakeholders, from studios, productions, industry bodies and service providers in the US and UK, including designers, location managers, line producers, studio managers, lighting specialists, energy experts and sustainability consultants.
There's an increasing awareness and concern about environmental issues, but I think it's a patchy picture across the industry as a whole
Five film studio sites were visited across England, Wales and California. One unit base, and its corresponding film location, were visited in England. The broad conclusion was that film and TV production is extremely carbon-intensive, with the amount of damage caused varying by the size of the production and genre. According to Arup's calculations, the production phase of a typical big, tentpole film:
Consumes enough power to run Times Square for 5 days.
Consumes enough fuel to fill an average car 11,478 times.
Racks up enough air miles for 11 one-way trips from the Earth
to the moon.
Generates waste equal to the weight of 313.5 blue whales.
Goes through enough plywood to fill 2.5 cargo planes.
Uses as many plastic bottles as 168 people would use in a year.
The sustainability data point that urgently outweighs all others right now is carbon emissions. The production of an average major film generates e (carbon dioxide 2840 tonnes of CO 2 equivalent). According to the US Environmental Protection Agency's (EPA) online greenhouse equivalencies calculator, that's the same as burning 15.6 railcars' worth of coal or 6575 barrels of oil. To draw down this amount of carbon from the planet's atmosphere, the EPA calculator works out you need to grow 46,960 tree seedlings for ten years.
Over half of a production's emissions originate from transport – 70% from land transport and 30% from air travel – with the rest largely produced by energy production. The widespread use of diesel generators for production power contributes 15% of a production's total emissions – more than the total produced by flying. The total emissions produced by temporary accommodations in hotels and rented apartments equates to 4%, which on most busy productions are only occupied between midnight and 4am, when the crew tries to catch a little sleep.
Transport makes up 50% of all emissions on a tentpole film
Recommendations
The report broke up its recommendations into three categories: 'Now' changes that can be implemented immediately; 'New' changes that can be adopted fairly easily; and 'Next' changes that require radical change and drive to implement.
At the top of the recommendations for the present was an immediate ban on productions using diesel generators. Other measures include implementing creative deconstruction of sets – so that materials can be reused rather than the current practice of scrapping them – and employing warehouses to store materials for use by other productions. Producers should also make it a priority to use sustainably and locally sourced items when raw materials are needed.
Passive design – the intelligent use of nature in temperature,lighting etc – should be employed in the construction of facilities and production, and green infrastructure and low energy lighting should be incorporated into facilities, along with switching to a provider that offers renewable energy.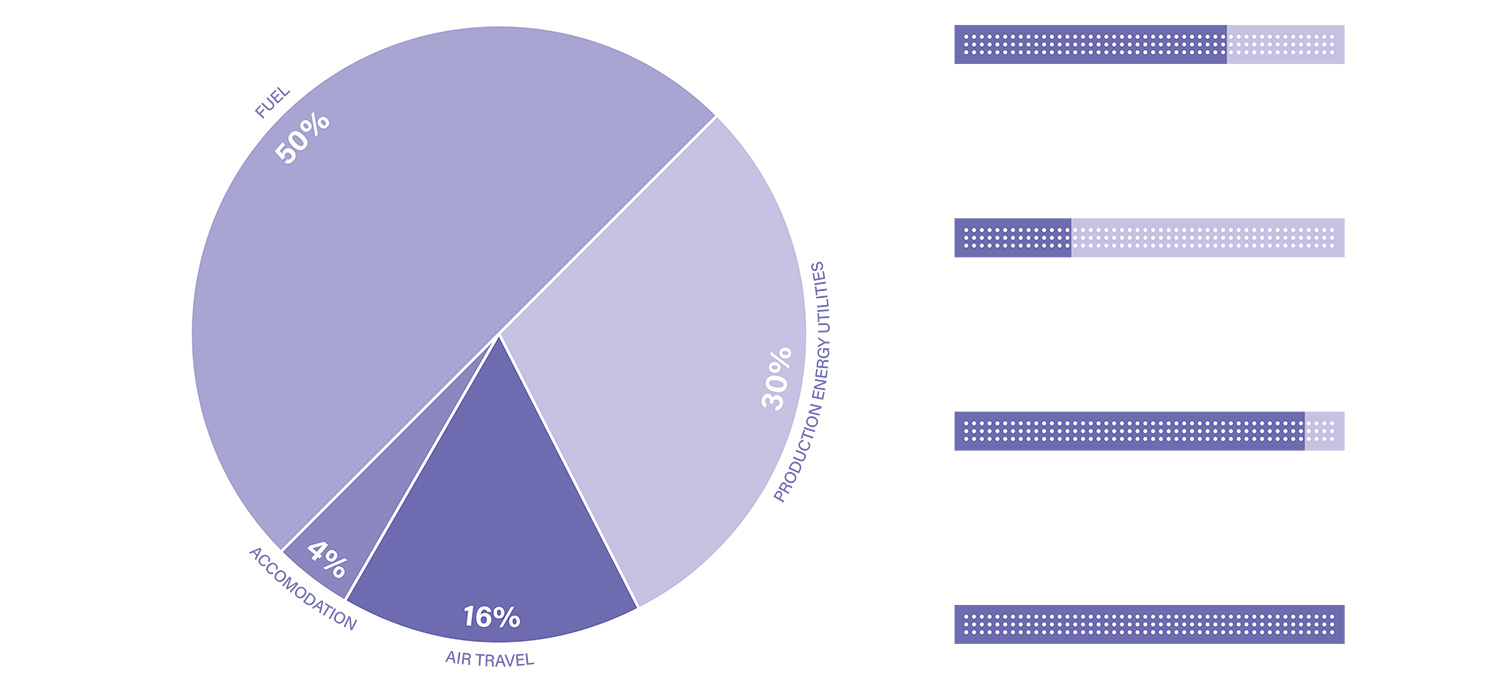 New digital platforms also need to be a key part of a sustainability strategy. The report notes that a switch to better collaboration platforms, including cloud-based systems, can bring about more efficient communication and logistics, as well as eliminate having to physically produce and exchange production related materials.
The report also contains promising recommendations of what the industry can do next, including the use of new production technologies to decrease waste, increase efficiency and lower carbon footprints. The report recommends better adoption of previs, 5G technologies and virtual sets technology, as well as digital fabrication and parametric design that can reduce waste in production design and set construction.
A big production's plastic bottle usage equals the yearly average use of 168 people
The changes required to get to net zero won't happen without a lot of pressure from decision makers, and government offices at every level need to promote conditions that can allow the transition to happen as smoothly as possible.
"You can't make a net zero building, if you're not in a net zero country," says Arup's Tim Snelson. "There's only so much the building can do. If your electricity isn't being generated from a green source, then that's a problem."
Global collaboration
Any solution for repairing global damage must be international in its approach, so Albert tries to collaborate with colleagues in other countries, American studios particularly. The environmental crisis – and the climate emergency, in particular – affects different locations in different ways, and each location can leverage its own assets and liabilities around creating sustainable practices and structures.
Michelle Whitehead is Albert's special projects manager. Her background in TV production, particularly around big sports events, gives her practical insight into the challenges for sustainability in big media events.
"In 20 to 30 countries worldwide, Albert has established a presence and, from January 2021, the Albert carbon calculator will be an international calculator," says Whitehead. "We'll factors for each country. Wherever you're filming, you'll be able to measure your impact. We'll also have the ability to offer the calculator in different languages. It'll become more like a workbook, as well as a measurement tool. We can't do it alone. We have to work collaboratively."
Whitehead recognises that the battle for sustainability needs to take place across multiple fronts.
"I think people are understanding that climate change, and the impacts of climate change, go beyond just the environment. It's about human wellbeing and economic prosperity, as well as environmental restoration. Issues of diversity are also intrinsically linked with climate change. People in developing countries are the ones who are going to be suffering disproportionately, and yet, they're not the major emissions contributors. The whole thing is linked and people are becoming more aware that you can't discuss these issues in siloes."
You can't make a net zero building, if you're not in a net zero country
Finding zero
Carbon offsets have become one way for individuals and business to try to compensate for the carbon they are emitting. Bafta's Albert has curated a number of offset programs into a portfolio that is built around restoring and protecting existing trees rather than planting new, fast-growing trees that won't be effective at carrying out substantial carbon drawdown for many years.
The reality of carbon offsetting is a bit complex. The scientific consensus suggests forests will be able to absorb less and less carbon as rising temperatures lead to dried out trees and enhanced risks of forest fires. Some scientists believe the Amazon may even become a net producer of carbon emissions – rather than an absorber – due to these environmental impacts and the human activity taking place in its vicinity. A recent paper, published in the journal Nature Communications, showed the faster trees grow, the shorter their lifespan, which means those trees planted to absorb carbon will die more quickly, releasing carbon and methane back into the atmosphere sooner.
A piece in The Guardian about the Nature Communications study quoted David Lee, a professor of atmospheric science at Manchester Metropolitan University: "The idea that fossil fuel-based emissions can be offset by planting trees or avoiding deforestation really does not stand up to scientific scrutiny."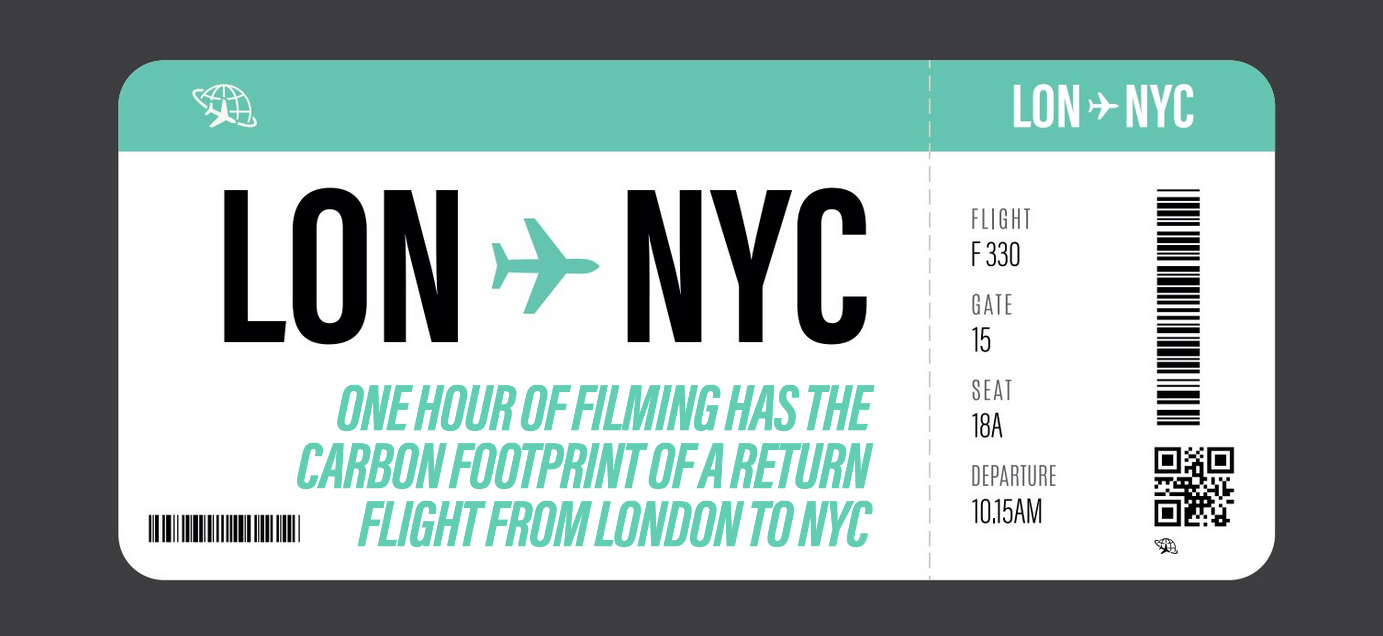 Tim Snelson reiterates that offsetting should not be relied on to counterbalance carbon emissions.
"A lot of people are offsetting, and offsetting is frankly too cheap at the moment," says Snelson. "The price of carbon is too low because it doesn't adequately reflect the damage that' done to the planet when you're spending that carbon.
"There is no single magic solution. In order to actually achieve net zero, that 'net' bit has to be small enough that you can actually achieve the offsets. Since there's only so many trees we can plant, and only so much photovoltaic and wind, you have to work really, really hard on the demand and efficiency side in order to have a chance to make the offset work. Net zero by the time we get to 2050."
Are the peole you're buying your content from also working in alignment with your goals?
Achieving zero carbon is going to require global collaboration across industries and governments. The issues can seem complicated.
We'll only be able to negotiate them with multilateral information sharing and creative collaboration.
"There is no reason why productions can't be carbon neutral next year," says Whitehead. "But for big studios, it's not just their production that they need to look at, it's how they decarbonise their whole supply chain. If you're buying content, are the people you're buying it from also working in alignment with your goals?"
The environmental crisis is here, and there's not much time to get our goals aligned. We've seen good data from Albert. It's time for action.
This article first featured in the Winter 2020/21 issue of FEED magazine.