Xtreme: Sports Reporter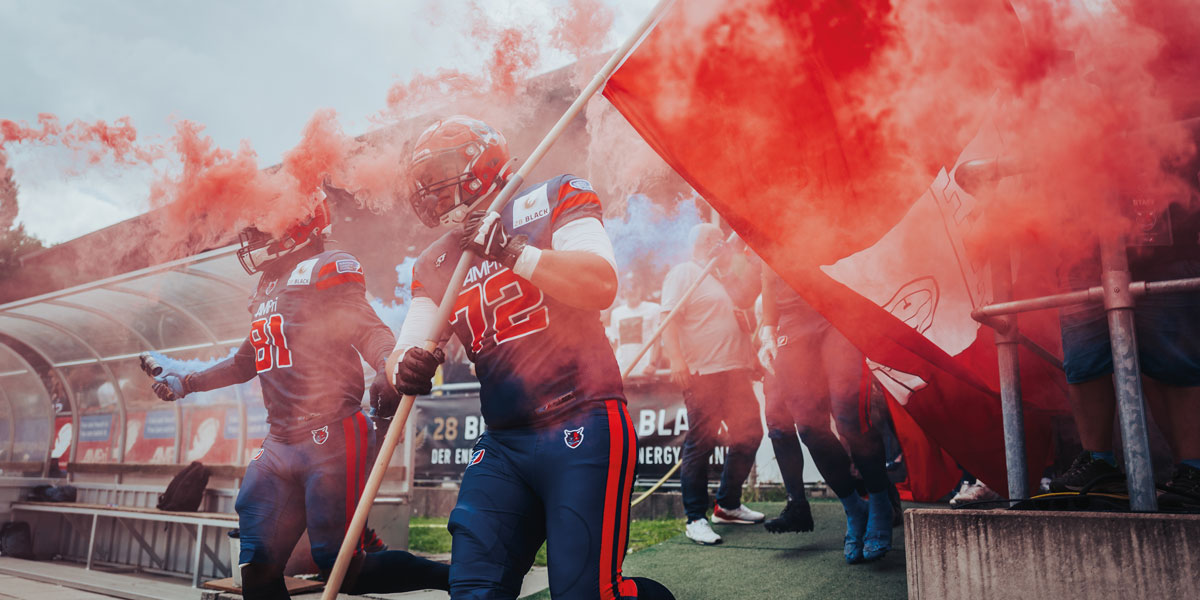 Posted on Oct 11, 2023 by FEED Staff
Bringing the latest developments in sports technology and broadcast
Welcome back Wimbledon
Aerial Camera Systems (ACS) and EMG Connectivity (formerly Broadcast RF) announced a four-year extension of their partnership with Wimbledon Broadcast Services (WBS) ahead of the annual tennis tournament. As part of the deal, ACS and EMG Connectivity will be the specialist suppliers of the All England Club's Wimbledon Championships for the foreseeable future.
The world-famous, two-week tennis event is one of the biggest outdoor sports broadcasts, requiring an enormous collaborative effort from all. ACS has been involved for over two decades, while EMG Connectivity became Wimbledon's exclusive RF camera supplier in 2018.
Broadcasting Wimbledon involves being unobtrusive and maximising capabilities within the grounds' confines. This year, the cameras were UHD or 1080p HDR to expand WBS's high-quality format support. Centre Court featured an ACS Smarthead set along the baseline, with an additional four units providing player coverage. Other cameras captured the No 1, Southern and Northern courts, plus crowd and venue shots and views of the London skyline.
The most challenging coverage, however, is the Walk of Champions, which follows the players between the Dressing Room to the entrance of Centre Court and out onto the members' balcony after a match. This required antennae to be placed along the corridors, in addition to 40 configured among the grounds.
Football in the cloud
The European League of Football (ELF) and Amazon Web Services (AWS) are working together to streamline how European League of Football games are broadcast to fans worldwide. 
By leveraging AWS's cloud-based remote production tools and infrastructure, all 107 games during the 2023 season will begin to see positive impacts via lower video latency, better quality, more reliability, lower costs to produce and a reduction in the League's environmental footprint.
"Our collaboration with AWS allows us, as the first pan-European sports league, to remotely produce our 2023 season using the AWS Cloud," said Zeljko Karajica, CEO of European League of Football. "Directors, graphics designers, operators, sound engineers and other technicians no longer need to travel to the game venue. With this, we estimate we can achieve a reduction of over 300 tons of CO2 emissions this season. We are delighted to be pioneers in Europe by implementing such innovative production technology in cooperation with AWS. 
"What the European League of Football has managed to achieve in just three weeks with AWS is incredible, and a testament to the power of the cloud," said Marc Aldrich, general manager, global media & entertainment, at AWS. "The fan experience is central to any sports production, and by moving its production pipeline into the cloud, the European League of Football will be able to create more memorable match broadcasts that let fans dive deeper into the game. We can't wait to see how this architecture continues to evolve as well as what it enables."
AI-automated
Pixellot has announced its new Show S3, an AI-automated sports camera built for live streaming. Based on eight years of field experience, the S3 addresses challenges faced by broadcasters, sports leagues and educational organisations.
The Show S3 features a 12K three-camera array in one 3.5kg unit. Multiple production modes – including a broadcast, tactical and panoramic view – cater to both fans and coaches. The camera also improves upon previous models' AI tracking algorithms and image quality. Its versatility makes it suited to 19 sports on pitches or courts, either indoors or outdoors.
"We ensured to significantly simplify the system installation process," said Pixellot CEO Alon Werber, with a single cable that connects all components.
The Show S3 encourages organisations to capture and stream sports content easily, cost-effectively and 'at a new level of quality' – that's according to Gal Oz, Pixellot co-founder and CTO.
Surpassing standards
Rochester Sports Network (RSN), Rochester University's student-run sports production team, began life with a $750 donation from the athletic department. Now it enjoys professional-grade production value thanks to Chyron Live.
Chyron has provided RSN with Chyron Live, its cloud-native, all-in-one platform that boasts an easy-to-use interface and encourages collaboration. "We can enable more creativity with separate production roles while reducing pressure on student volunteers," said Dan Higgins, RSN founder and production manager. The platform offers motion graphics, multicam clip playouts, audio mixing and
3D telestration.
RSN covers all university athletics, including basketball, baseball, ice hockey and American football. The team recently debuted Chyron Live for a home basketball game after completing a 15-minute crash course in the service. Higgins created his own graphics package, while other students added to a playlist that was immediately available for playout.
"This team needed a platform that would allow it to learn quickly, collaborate efficiently and reliably deliver high-end graphics expected by today's sports fans," said Carol Bettencourt, VP of marketing at Chyron. "We are excited to see what RSN will accomplish in covering future games."
Crisp connectivity
Mainz 05, one of the teams in Germany's Bundesliga football league, is using Riedel's Bolero S wireless intercom system for its communications. With six Bolero S beltpacks split between coaches, analysts, trainers and physiotherapists, Mainz 05 have enjoyed vastly improved communications on and off the field.
Bolero S promises crisp audio quality, strong connection and ease of use "whether it's during technical set-up, throughout the game, or in our post-match wrap analysis," said Tijan Njie, Mainz 05 video analysis specialist.
Thanks to seriously powerful connectivity over long distances – as well as multiple channels – coaches and trainers can communicate with physiotherapists and vice versa. If there's an injury on the pitch, the team can respond in real time – and if a player is needed from the locker room, they have a few extra minutes to prepare.
Having a hiccup-free workflow helps Mainz 05 "maintain its competitive edge in all senses," according to Torben Hermann, sales manager at Riedel. "Bolero S allows all members of any team to remain in-the-know and respond accordingly."
In-depth analysis
Coupang Play, exclusive streaming broadcast rights holder for the K League football season in 2023, is using Viz Libero for in-depth game analysis. One of the fastest-growing OTT services in South Korea, it also streams Formula 1, the NHL, MLS, La Liga and Ligue 1.
Viz Libero offers marking, labelling, virtual presentations, telestration and player extraction, not to mention various monetisation opportunities for operators. But "the real power of Viz Libero is how easy it is to learn and use," said TruLive Media CEO Jiwoong Kim. TruLive Media is responsible for all sports programming on Coupang Play.
By implementing Viz Libero, Coupang Play is treating South Korean sports fans to a more engaging game experience via AI-powered analysis. "That's a win both for fans and for us," said Kim.
Cycle signal
Vivaro Media was the official broadcast distribution partner of CIC Mont Ventoux (formerly the CIC Mont Ventoux Dénivelé Challenge). The race saw cycling teams prepare for the Tour de France – and Vivaro provided coverage to broadcasters globally. 
Catering to the specific needs of individual broadcasters, Vivaro offers signal over fibre, satellite and SRT. The company provides more than 2500 access points to over 75 broadcasters globally, with more than 250 events – including the Fifa World Cup and the Olympic Games – distributed per month.
This year's CIC Mont Ventoux, held on 13 June, saw 18 teams compete in a single-stage race. Due to inclement weather, it covered 98km instead of the typical 153km. Lenny Martinez of Groupama took first place, with a time of two hours, 48 minutes and 41 seconds.
Running up that hill
July saw TVU Networks joining forces with the World Mountain and Trail Running Championships for a first-of-its-kind live broadcast. 
Over five days, the competition showcased top trail and mountain runners representing more than 60 nations, reaching audiences across TV, web and mobile platforms. Relying upon TVU's portable live transmission technology, the Championships could provide real-time coverage for the first time from trails that are typically challenging to broadcast live due to connectivity issues. 
This allowed organisers to effectively extend the thrill of the race beyond the borders of Innsbruck, the host city. 
What truly distinguished this year's event was its scale and high quality. Providing the technological backbone, TVU and the World Mountain and Trail Running Championships set a new benchmark for live broadcast in challenging environments.
Mixing it up
UniversalRemote.tv successfully completed a proof of concept with the Professional Fighters League (PFL) using Calrec's Type R. The company, created by A1 audio engineers Sean O'Gorman and Shawn Peacock, recognised a pattern in remote production: it's increasingly difficult to find experienced audio engineers to help networks cover their numerous events.
To solve this, UniversalRemote.tv proposed remote mixing to the PFL. In other words, it asked how productions can move OB trucks' audio mixing capabilities to remote engineers. To do this, they turned to Calrec's Type R. "We really wanted to work with Calrec because its technology is in 99% of the trucks in the US and they are innovative, tried and trusted – and rock solid," said Peacock.
They're not shipping the audio signals themselves, but rather the ability to control them. "We are maximising the time engineers are able to practise and minimising the time they're on a plane," concluded O'Gorman. "The Type R is well-suited for this, and the support of both Calrec and PFL has been invaluable across this project."
Crypto craze
Floki, a cryptocurrency company, recently formed a strategic partnership with World Table Tennis (WTT). This partnership was the first of its kind, providing Floki with international exposure to more than 500 million viewers. It enjoyed increased publicity during the 2023 WTT Championships across platforms including TV, LED displays, table-side A-boards plus the WTT website and social channels.
This year's WTT Championships took place in Durban, South Africa from 20 to 28 May. Floki hoped to reach viewers in China, where table tennis is the most watched – and the national sport.
Floki also extended its partnership with Btok, China's biggest crypto social platform. The trial ran for three months and featured Floki in four places across the platform – two additional placements will be added as part of the deal extension.
Social superstars
As of June 2023, Real Madrid has achieved the highest social media following among all football clubs, according to an analysis by Safe Betting Sites. The team has amassed 363 million followers across Twitter, Instagram, Facebook and TikTok. Runners-up are FC Barcelona and Manchester United with 342m and 206m total followers, respectively.
"This is not only a testament to the club's on-field success, but also a reflection of its strategic approach to fostering a loyal and passionate fanbase across multiple platforms," said Edith Reads, Safe Betting Sites betting expert.
An additional Safe Betting Sites analysis revealed that Inter Miami has surpassed the Chicago Bulls to become the third-most followed US sports team on TikTok. The MLS club, which recently announced its signing of Lionel Messi, has also seen its Instagram following increase by a whopping 750%. The page now has 8.5 million followers – more than any NHL, NFL or MLB team. 
Originally published in the Autumn 2023 issue of FEED.