Futureshock: Strategising 6G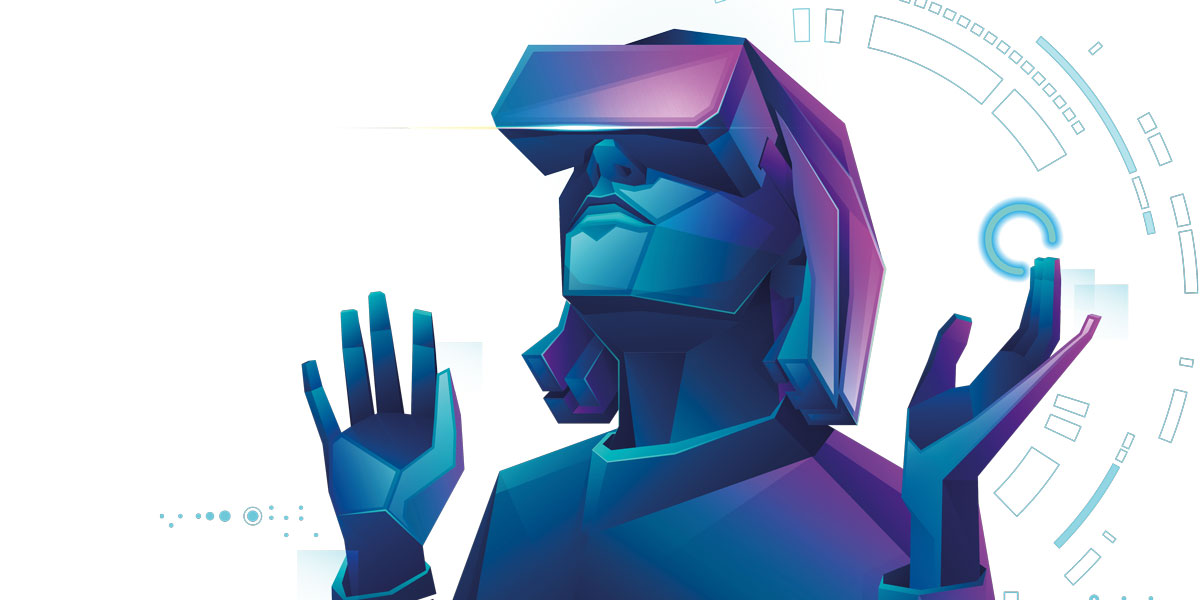 Posted on Oct 7, 2023 by FEED Staff
6G is predicted to enhance metaverse-related technology like VR and AR. But what will a high-quality 6G experience look like exactly? 
Each year, smartphone manufacturers release devices that tout exciting 'new' capabilities. In reality, the evolution of the phone has been measured and incremental, with larger steps forward being the addition of the touchscreen and upping the number of cameras. 
Operationally, smartphones are limited by processing power and transmission bandwidths – neither of which are infinite – so even as operators roll out 5G, faster speed alone will not win over consumers. For modern media consumption, these are table stakes; it's expected that a service includes high-speed, reliable mobile internet.
With consumer expectations high, what does this mean for the next generation of wireless? For 6G, we need to focus on multisensory-enabled experiential interactions if we hope to impress users. According to Omdia, a third of consumers are willing to pay a premium of 6% or more on top of their standard broadband fees to obtain better-quality digital experiences.
6G represents more than just faster 5G: it brings sensory capabilities that are expected to include more complex analytical insights, distributed control over more connected objects and an expanded range of digital-human interactions. Unlike 5G, it will manage the complex co-dependencies between chipsets, devices, applications, platforms, networks and a range of interdependent technologies, such as haptics.
Defining 6G
While development is underway, and standards bodies like the International Telecommunication Union (ITU) are already outlining what 6G will look like, we won't see it for some time yet. The first 6G technical specification is expected to finish in 2028, with commercial deployments to begin in 2030. 
And 6G isn't here to replace 5G. Just as 4G and 5G have – and will continue to – coexisted for some time, 6G and 5G will too. 6G will improve on existing 5G technology pillars, delivering better enhanced mobile broadband (eMBB), massive machine-type communication (mMTC), and ultra-reliable low-latency communications (URLLC). To achieve this, development of many 4G and 5G technologies is underway, including enhancements in multiple-input multiple-output (MIMO) to increase cell capacity and improve signal quality, integration of non-terrestrial networks for ubiquitous coverage, disaggregation of edge computing and development of edge intelligence to support low-latency applications.
Better eMBB means 6G will deliver higher data speeds and immersive communications that extend the user experience and human-to-machine interfaces. Some examples include extended reality, holographic communications, remote multisensory telepresence, healthcare and robotics.
Improved mMTC will see 6G support a larger number of devices at lower power and data rates. This universal connectivity will help to monitor, track, control and gain insight from a massive number of devices and sensors – and help to establish new applications for 6G technology in smart cities, transportation, logistics, health, energy, environmental monitoring, agriculture and infrastructure sectors.
But, crucially, 6G's selling point shouldn't be speed. Instead, the focus should be on its teased extended reality (XR) applications and the potential to enable connected ecosystems. This generation's drivers will be the introduction of haptics, real-time collaborative shared experiences and high-quality video – something 5G struggled to get a handle on.
Unplugging from the hype
Many metaverse-like applications already exist. Social media is a kind of metaverse, through which you can use a digital identity to explore the internet. Online gaming, including massively multiplayer online (MMO) games, are probably the most entertaining kinds of metaverse, with some game worlds being so large that economists can conduct game theory thought experiments within them.
It's true that 6G has the potential to enhance XR experiences that could enable virtually connected ecosystems, but marketers taking this too literally could see more disappointed consumers if overhyped promises aren't delivered on.
Marketers became far too excited by the potential of delivering high-speed experiences, resulting in 5G being oversold to the general public and the enterprise market. XR products were even among the list of ambitious 5G-enabled use cases. But the mainstream adoption of XR requires the technology to facilitate both augmented and virtual reality, and to stitch the experiences together in real time. At its current stage of development, 5G network technology is simply too slow to accommodate the level of latency required.
Current 360° 4K video requires data rates of 10-50Mbps. Next-generation 360° 8K demands 50-200Mbps – far beyond what today's 5G can deliver. If we then consider XR and full-immersive experiences, which require from 200Mbps to 5Gbps, it's not long before 5G reaches a breaking point and fails to meet consumer expectations.
There's already been a torrent of bad press around VR experiences, with much of the industry cooling on the technology's market potential. For the next generation of wireless and video, it's important that we learn from the past and define a 'high-quality experience'. This means moving away from industry jargon and focusing on what matters to consumers, opting for a user-centric approach and delivering tangible benefits in terms of latency and reliability.
Value proposition
6G is an opportunity to offer new experiences and create more value for its services. Since its inception, the telecoms industry has positioned itself as a business offering connectivity as a service. Speed and high-quality visuals are at the core of this premise, but with every organisation offering customers broadly the same thing, the industry is in desperate need of fresh selling points. Broadband growth helps increase GDP, but telecoms organisations have spent more than $3.6 trillion on connectivity infrastructure since 2012, with only 1-2% annual revenue growth.
The connectivity-value ratio is stalling. According to Ofcom, in 2022, 90% of broadband-connected homes chose the 'super-fast package', but only 8% opted for the 'ultra-fast' package. Consumers expect high-speed connectivity, but they will only pay for what they need. Even today, telecoms organisations don't request that consumers or enterprises pay a premium for 5G's go-faster features. But growing evidence indicates that customers will pay more for better digital experiences – and this is where 6G comes in.
6G's selling point will come from understanding how people will use and interact with their digital environments. This is likely to include more complex analytical insights, distributed control over more connected objects and an expanded range of digital-human interactions. Much of this will come from the enablement of more XR technologies like VR headsets and haptics, but it is manufacturers developing these products – with the customer experience in mind – that will drive success.
Feast for the senses
Many organisations that deal directly with consumers depend on sensory experiences to stand out from the competition. In streaming video, for example, many OTT content providers use the viewer's perception of video quality as a metric to balance network resource demands with the visual quality discernible by the viewer based on the viewing device and environment. Apple's recently announced Vision Pro is a leading example of an augmented reality device that might enable more seamless integration between physical, virtual and digital worlds, and unlock for consumers new ways to sense, engage with and experience the augmented world around them. Research led by InterDigital is at the crossroads of wireless and advanced media innovation, and underpins these new technologies with human-centred approaches to the connected experiences of the future.
In food production or pharmaceuticals, the nine-point hedonic scale is a common sensory evaluation method used to rank a person's level of like or dislike when they touch, feel, taste or smell a product. This data is used to feed the manufacturing pipeline and produce something designed to elicit a positive human response.
Sensory data is becoming a more important part of the visual and audio industry. Since the term was coined in 2010, autonomous sensory meridian response (ASMR) has become a huge internet trend, where creators make video or audio content designed to elicit a relaxing or satisfying feeling.
Where other industries are capitalising on experience, sensory 6G has its place. The trick is establishing an answer to the question: what would this mean?
Are you experienced?
But what does a good 6G experience look like? While a 'good experience' can be subjective, like every other 'G', success will mostly be based on the reliability and speed of connections.
Exploring this challenge, researchers from Omdia and Carnegie Mellon University looked at how users interacted with XR experiences to outline where the drawbacks from XR came from, as well as where users experienced the most enjoyment. This resulted in a list of considerations that the industry must take into account, including cognitive safety, physical safety, privacy and authenticity to prevent against deepfakes.
This led to the development of a three-layered framework that should be implemented if 6G is to deliver high-quality experiences:
An infrastructure layer considering network and rendering capabilities for devices and software. 6G will need to meet expectations and bandwidth requirements in order to avoid lag and provide an appealing visual, audio and tactile experience for users.
A consumption layer that considers access to sensory experiences in terms of device and format. Ease of access makes for the best route of entry, with devices that aren't too large or clunky.
A human layer considering mental, physical and perceptual factors, including neurological impacts, physical safety and perceptual degrees of immersion, whereby the environment is either realistic or visually stimulating to engage with.
Sensory environments offer an enormous opportunity for telecoms providers to create a real wow factor for their services. However, for a focus on experiential media to be taken seriously, it will need to embed itself into 6G standards, with an expanded definitional language for metrics that focuses on human quality of experience rather
than quality of service. 
Originally published in the Autumn 2023 issue of FEED.