Genius Interview: Brielle Urssery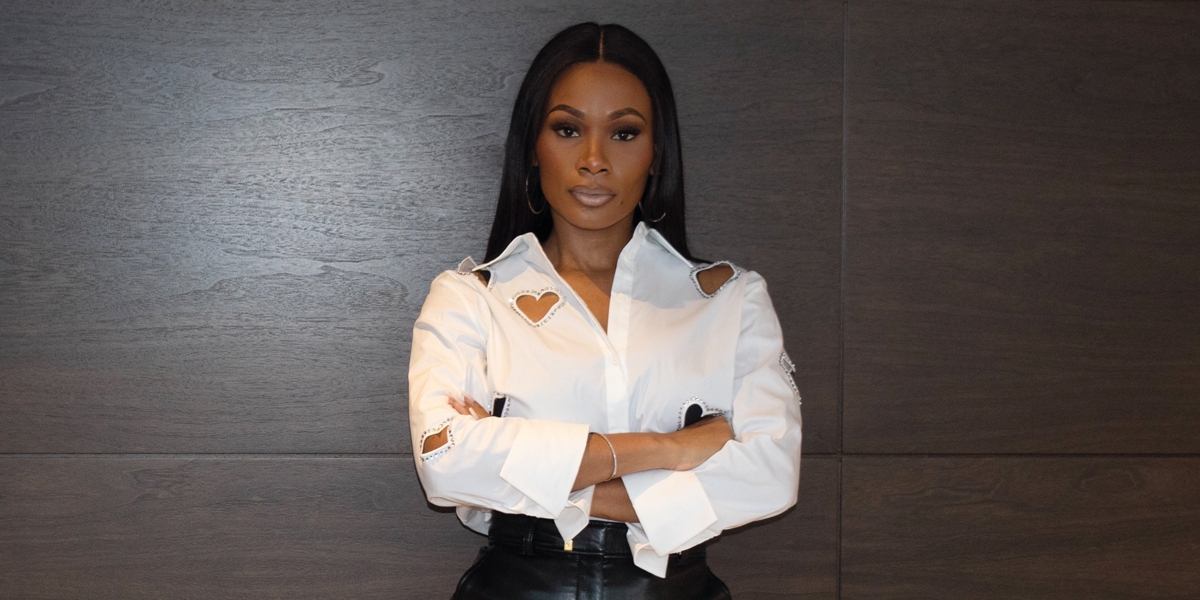 Posted on Apr 13, 2023 by FEED Staff
From an early rise through the ranks, gaining unmatched understanding of FAST, to becoming the programming mastermind behind a zesty new streaming start-up; Brielle Urssery has been a voice for change when it comes to the diversification of our TV screens
FEED: Your career spans a variety of household names in terms of service providers. A good place to start might be the eight years you spent with BET (Black Entertainment Television) – tell us about that.
BRIELLE URSSERY: My time at BET started in the programming scheduling and acquisitions department as a co-ordinator. Within eight years, I worked my way up from assistant to director of programming and scheduling, where I led both
the cable and digital channels.
Those channels included BET Jams, BET Gospel and the launch of BET+. I was also part of the building, curating, scheduling and launching of BET's best channels for Pluto TV, following its major acquisition by Viacom.
The word I'd use to describe my experience there is fulfilling. It was a brand I grew up with, and it was always a part of my life. I was in my freshman year at Spelman College in Atlanta when Barack Obama was elected, which was a big moment for an HBCU (historically Black colleges and universities) campus. BET was there, capturing the scenes on the day.
BET being my first job was a real full-circle moment for me. Seeing it grow not only from an industry perspective in the way it adopted new models such as SVOD, AVOD and FAST, but also from an original programming perspective. While I was there, we launched the BET Experience; a festival of sorts, centred around the BET Awards. It really was the first of its time, before Essence Festival and others catering for African Americans in the US. 
My time at BET was a rich experience that has changed the way I look at how to serve the Black audience; priming me for Roku and now Mansa.
FEED: What was the impact of working for a channel that you grew up with?
BRIELLE URSSERY: You get to see how the cookies are made. It goes without saying; anyone working in TV forever watches it a different way. 
I found that, not only do you watch it differently, but you get a really distinct understanding and appreciation of what you see; the images and the stories being told. 
BET was unique in a sense; as a network we had a responsibility to our audience. Any media company aiming to truly, authentically and responsibly serve a marginalised or under-represented group of people will understand what I mean by that. 
At BET, that responsibility for us was to provide quality entertainment for the Black community, something that wasn't easy. However, it was just a part of what we did every day. You quickly learn that programming isn't just a case of looking at a list from a distributor and choosing a title. 
But it also meant, when you watch your work play out and see the feedback on Twitter or even from family and friends, there's a sense of pride. It's been an incredible mission and it is rare to be able to say, at every place I've worked, I'm there to serve under-represented audiences: predominantly at BET, then the Black community at Roku and now at Mansa serving African Americans and Black African diaspora abroad.
FEED: The next stage of your career took place at Roku. What was that like?
BRIELLE URSSERY: At Roku, I launched its first owned and operated FAST channel – the Roku Channel – in December 2021. Later, I launched more for them, including a Project Runway-built channel.
In addition to leading the growth for the FAST owned and operated channels, I also led content for both the diverse and inclusive side of things. I took both of these responsibilities and wrapped them up in one, launching The Block last November. The Block is a Black movie and TV channel that is available on the Roku Channel as we speak. 
"It's amazing, at every place I have worked, I am there to serve under- represented audiences"
FEED: Have you found yourself being the most vocal in the decision-making process behind launching channels for less-catered-to audiences, such as The Block?
BRIELLE URSSERY: The launch of The Block came once again with that sense of responsibility. The main thought being, 'we can't just take any content that features Black people and throw it into a channel'. It had to be of a certain quality and specific tone. I wanted it to have the feeling of an entertainment channel.
Frequently, when brands try to engage a Black audience, they want to be respectful. Programmes end up being educational – documentaries on civil rights movements, you know, all the things people are comfortable talking about because it's being talked about on repeat. 
A lot of the time, they're not familiar or comfortable with deciding on content that actually resonates with the audience, so I was very happy to be there to help with that.
There's often a sense of intimidation for the task at hand. Black Twitter, for example, can be a brutal place. You really don't want to be a part of that conversation in a negative way. You only get one chance to do something wrong before someone makes a TikTok about it and then you're cancelled.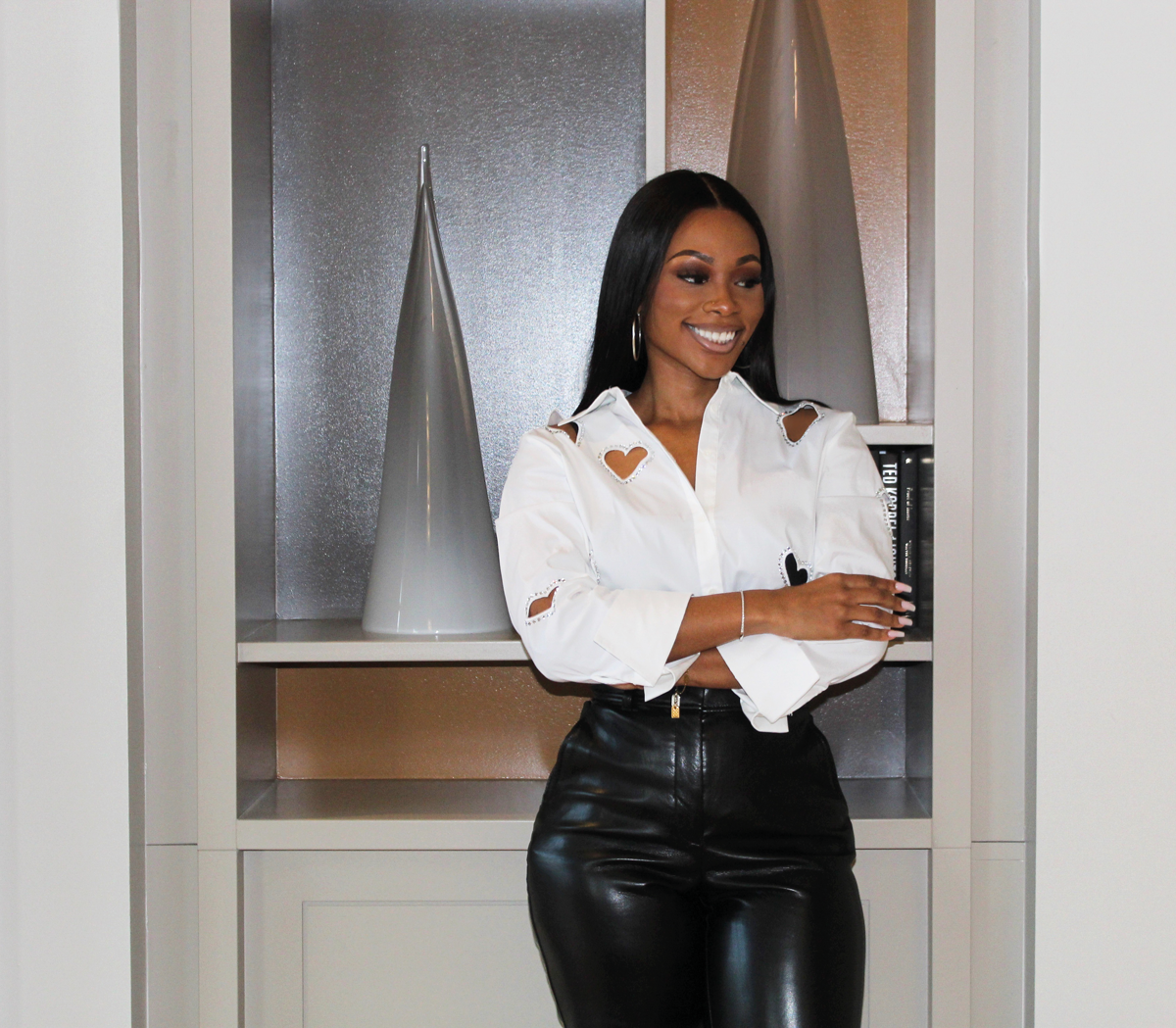 FEED: Could you run us through the processes and challenges behind launching a FAST channel?
BRIELLE URSSERY: The first thing that's required is a tech partner. One of Roku's tech partners was Amagi, as an example. Once you've got your tech partner, the next thing is aggregating content, which is truly the hardest part. A lot of the platforms launching FAST channels are not investing in enough content from the get-go.
Content was the same problem we had when we launched FAST channels with BET. I really combed through our library to see what we had left over after scheduling our cable channels and SVOD platform; trying to see what remained and was still valuable enough for it.
With Roku, there was a much larger library, but it came with the issue of content-owners arguing that this content is being used on their best channels – demanding to be paid extra – which was impossible when my budget was zero.
Therefore, I had to lean on our existing library, finding out where we could tack on additional FAST rights, then working out the best way to curate this content so it's attractive to an audience.
It was a huge learning experience. You find out what type of content does and doesn't work within the FAST space. As it turns out, this is very similar on linear and cable. For example, serialised dramas don't repeat well in FAST or on broadcast and cable. I've always explained this and I'm not always believed. They see it as 'we've bought the show anyway, so use it'; usually I'm back in three weeks to tell them what I've already said, which is 'it won't work'.
FEED: You are now heading up programming at streaming platform start-up, Mansa. What is Mansa?
BRIELLE URSSERY: Mansa was founded by two actors, David Oyelowo and Nate Parker. The beta version of the app is currently available to download and what the team have managed to achieve so far is extremely impressive. 
The app is beautiful. It has a ton of great features and content across a diverse range of formats – including FAST channels and virtual channels based on YouTube – curated for Black audiences in topics such as sports and dating.
We also have AVOD – which includes series and films, as well as short-form content.
What's also fantastic about Mansa is that our aim is to serve the Black audience globally; we are leaning on featuring content from around the world. We have films from Brazil, as well as Ghana, Senegal and many other places within the African continent. Mansa also comes with edgy Web3 features that I think will set our app apart from competitors.
FEED: What are the advantages to Mansa being an AVOD platform?
BRIELLE URSSERY: We all know that the OTT marketplace, be it SVOD or AVOD, is very crowded. But there's not that much content. Content owners are hoarding what they produce for their own platforms, and the little out there that is able to be picked up on a revenue-sharing basis is not exclusive.
What I found – especially working at Roku – was that many Black-owned media companies would reach out to us to pitch FAST channels and have the same or very similar libraries. Likewise, when you turn on Pluto TV, Zumo or Roku, the FAST line-up is all the same channels.
There is little originality in programming in the AVOD space, and there are very few AVOD platforms investing in original programming. Roku used Quibi to get into that space, for example.
One of the advantages of Mansa coming into the AVOD space is it gives newer and smaller brands the opportunity to afford content. You can only do rev-share if you're AVOD, so it also makes the app and the experience affordable, accessible and attractive to our audience.
FEED: Is producing original content going to be a heavy focus going forward?
BRIELLE URSSERY: Producing original series is a big part of the Mansa vision. We want a good mix of familiar, so there is content out there that our audience loves and identifies with, but also a larger focus on fresh content.
We will produce originals after our scaled launch, and will be investing in and partnering with new creators, as well as old and more established ones, in order to share different types of stories.
FEED: What do you see in the future for FAST channels?
BRIELLE URSSERY: History repeats itself. Everything people say about FAST is what was said about cable. Examples being: 'it won't last' or 'there aren't that many channels, and not all of them are good'. 
In the US, we have this thing called DirecTV. And I remember the first time we got it, it was essentially my family's first ever cable. We went from having 30 channels to 900+. That was overwhelming, but also incredibly exciting. 
By the time I made my professional entry into cable, people started to say 'there are too many channels'. The MPVDs (multichannel video programming distributors) started to come down hard on the big media companies with upwards of ten channels, pushing them into different tiers.
I say all of this to emphasise that FAST has a long way to go before there are too many channels. I think Roku may add numbers to its remotes before we decide what to do with the marketplace – or before the industry decides there are too many channels. I think what will happen is that the ad industry will catch up, coming armed with better measurement tools for reporting on viewership numbers.
FAST is at the beginning stages – in the same way cable was maybe 40 years previously – and it still has a very long way to go. 
Interview originally published in the spring 2023 issue of FEED.