Greg Gilderman & Kevin Hayes, The Weather Company: "One thing I've learned covering climate change is that it's not a far-off problem"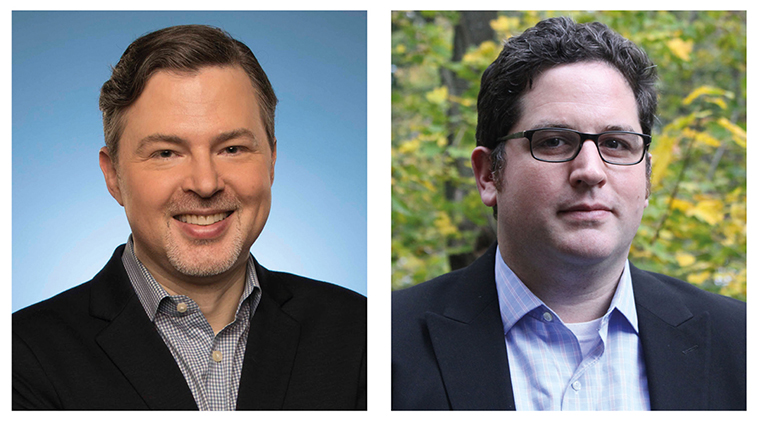 The Weather Company's editor in chief and global head of video, Greg Gilderman, and executive editor of Weather.com, Kevin Hayes, on providing climate information through video, podcasting and raw data
FEED: Can you tell us how you began at The Weather Company? Greg, do you want to start?
Greg Gilderman: Sure. I've worked in digital-only news, at a newspaper and in broadcast TV news. Then I moved to digital video in the mid-2000s. I launched the video unit for The Philadelphia Inquirer, then was at The Daily Beast – and that's how I got my start at The Weather Channel. 
Kevin Hayes: And I was at CBS News for about a decade, mostly on the TV side and primarily with the show 48 Hours. Then I spent a of couple years on the digital side, came over to The Weather Channel and I've been here for six or seven years now. I started off building out vertical coverage and photo coverage for the site and the app. I've transitioned now to overseeing feature coverage and enterprise coverage, largely with climate change as a focus.
FEED: Can you set us straight on what The Weather Company is, and how it is separate from The Weather Channel? 
Greg Gilderman: The Weather Company is owned by IBM, and The Weather Company includes The Weather Channel digital properties – so The Weather Channel app and Weather.com, as well as Weather Underground.  
The Weather Channel network is no longer owned by The Weather Company, but IBM does still own the brand, so The Weather Company licenses the brand back from us. We still work hand-in-hand with them to be sure the brand is protected and discussed correctly for our users, because the user should not see a difference between the brands. But it is interesting that the back-end business is owned by two different companies. 
In point of fact, The Weather Company is actually more than those consumer properties like The Weather Channel and Weather Underground. We also have a large B2B side of things where our weather data and our meteorologist teams work with clients across many vertical mini industries, such as aviation, government, insurance, retail and energy – anyone who is impacted by weather, which – as we say – is everyone.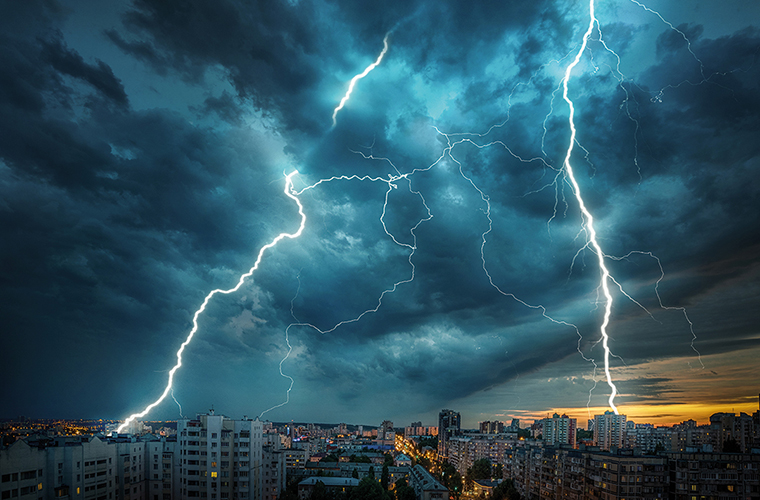 FEED: How has weather coverage developed since you've been there?
Greg Gilderman: When I started, we began by doing original editorial video with a digital audience in mind, which was a change from what The Weather Channel was then. At the time, most legacy media companies in television viewed their online and digital properties as just a way to showcase clips from the linear television broadcast, and I would argue that's not the best way to serve the digital audience.
We brought on our own digital-only meteorologist. Our first was Ari Sarsalari, who understood what we were trying to do. We didn't have a studio for him – we would shoot him on the newsroom floor and edit in clips. What we recognised would make us different is that, where television wants to engage conversationally for as long as viewers can be engaged, we wanted to create visually driven short clips that were dense with information. 
So a large part of what we did, at the time, was find clips that people had shot of weather and get their permission to use them in our forecast. Whereas the TV model – which was very successful, it's not a criticism – was to use maps and people interacting and talking to each other.
We had to think about how to convey information if the digital user didn't have the sound on their desktop or mobile device, which got us in the business of 45-second to one-minute videos, visually driven, with a clip for each story, versus the very long clips from TV.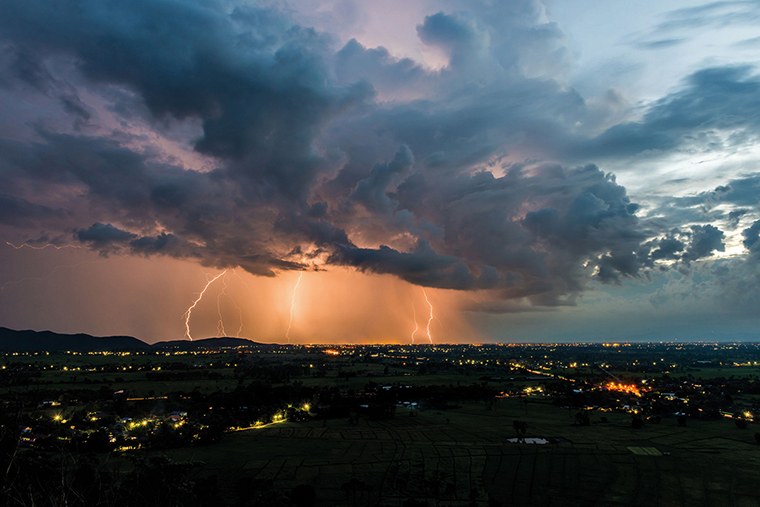 FEED: How are you analysing and presenting the huge amounts of data available on climate?
Greg Gilderman: First, we have IBM's proprietary algorithm for forecasting. The Weather Channel uses it for consumers and for business clients. But part of data journalism is being a data translator. There's an enormous amount of data and information about everything right now, and there's a ton of it about climate change and different aspects of climate change. How do you take all that information and present it in a way that a large audience who are interested in the news will be able to understand and enjoy? 
That's where our writers, our off-camera meteorologists (who work behind the scenes and write articles or prepare the on-camera meteorologists) and the on-camera meteorologists (who all have background in meteorology and atmospheric science) really shine.
Kevin Hayes: I have the absolute luxury of calling one of my colleagues, who's a meteorologist, and saying, 'What's the deal with this? How is weather behaving in southeast Georgia? Because it looks like farmers there are having a hard time'. Then getting real data back. Talking to people who know the importance of that data is just an absolute joy. 
Stories also originate from our meteorologists. Our on-camera meteorologist, Kait Parker, has worked on stories about toxic algae in the Gulf of Mexico and the story I just mentioned about farmers in southern Georgia. These are people using the data to tell them where the stories are.
FEED: How has The Weather Company been expanding and innovating in its coverage around climate change?
Greg Gilderman: We have a very easy starting point that makes storytelling and coverage of climate change much clearer: it's real, it's happening and we're already beginning to feel the impacts of it. Once you say that, it frees you up to really engage with the ancillary and human issues of climate change. 
A lot of our philosophy around covering it is to look for human impact, see how it's affecting people on the ground and look for unexpected impacts. When people pitch polar bear stories, we start getting bored because it's been covered in depth. We know the impact there. Let's go beyond that; see how people are being impacted.
"When is it appropriate to pull climate change
into these stories? For us, the answer is usually when the science says so"
Kevin Hayes: Two years ago, we did a graphic novel about the Marshall Islands, drawn by Nate Powell, who was the artist who drew the National Book Award-winning March, which was a comic biography of civil rights leader and US congressman, John Lewis. 
The Marshall Islands have a covenant with the US that stems from atomic bomb testing in the fifties. The Marshallese have essentially all the rights of permanent residents in the US automatically. Marshall Islanders can move to the US, get jobs, get an education. It isn't citizenship, but they have a lot of rights on US soil. At the same time, the Marshall Islands are being impacted by sea level rise. So younger Marshallese moving to America are actually worried that after they come here, after they get that education to get a job, they're not going to be able to move back home or they're not going to want to because the island has changed so much. I think that's a creative look at that story and one of these ancillary impacts that deals with diplomacy, history and migration, with climate change beating in the background the whole time.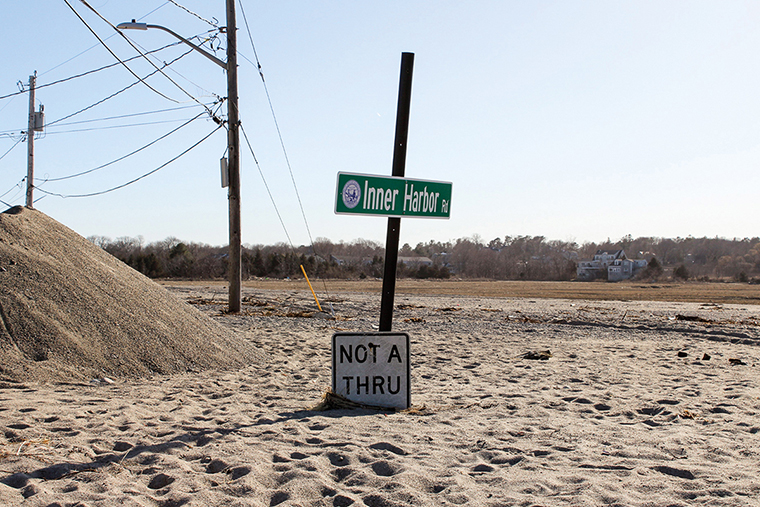 Greg Gilderman: We're also doing podcasting. We have an enterprise podcast series about the history of misinformation and climate change. Its working title is The Big Lie. And we have a climate change-focused podcast called Warming Signs. So, this is in addition to the documentaries, the feature projects and enterprise projects Kevin has overseen.  
Also, once a week – or more than once a week – we do a short-form climate change story. We're really trying to reach people and using every form of media we have at our disposal. 
In addition, we are able to segment audiences using push alerts, which isn't a way people thought of communicating climate science to a mass audience a few years ago. But we know a sizable portion of our audience loves these stories, and we'll send them a push alert when there's a new one. They're some of the most committed people in our audience in terms of reading stories and watching videos.
There was a long time when it seemed like news organisations talked about the numbers around sea level rise or the mean temperature change for the planet – which is incredibly important, but doesn't really engage the average news consumer in the same way as a story about a person whose livelihood has been destroyed because of climate change. In the case of our podcast series, we're looking at scientists who have been attacked by the misinformation apparatus. These folks have had some really serious consequences to their lives. 
FEED: There often seems to be a split between news and weather with the TV meteorologist – even physically separated from the rest of the newsroom. Where do you draw the line between weather and climate reporting and 'the news'?
Greg Gilderman: Most people in the United States get information about climate and weather from the meteorologist who's giving them a short-term forecast. We think it's important to have those same trusted on-camera meteorologists explain what's happening with climate change. I would encourage other news organisations, whether it's a small TV station or a major news network, to let their on-camera meteorologists have that same freedom to tell the full story when it's appropriate. 
Kevin Hayes: We did a project last year called The Exodus, which looked at climate migration and again looked at the other ancillary impacts that often aren't talked about. Our reporter, Rachel Delia Benaim, went to Jordan and interviewed two groups of people there. She interviewed olive farmers from Jordan whose olive trees are dying and she interviewed Syrian refugees at a refugee camp, and she looked at the intersection of issues of water management, drought, war and migration, again through the lens of climate change.
It's an interesting question. When is it appropriate to pull climate change into these stories? For us, the answer is usually when the science says so.
There are different levels of confidence in how individual weather events are being impacted by climate change. We know that flood and drought events are going to increase on average in a lot of places. We know that extreme heat is going to increase in a lot of places, again on average. So it's following the lead of what's been established and not over-emphasising things that haven't been.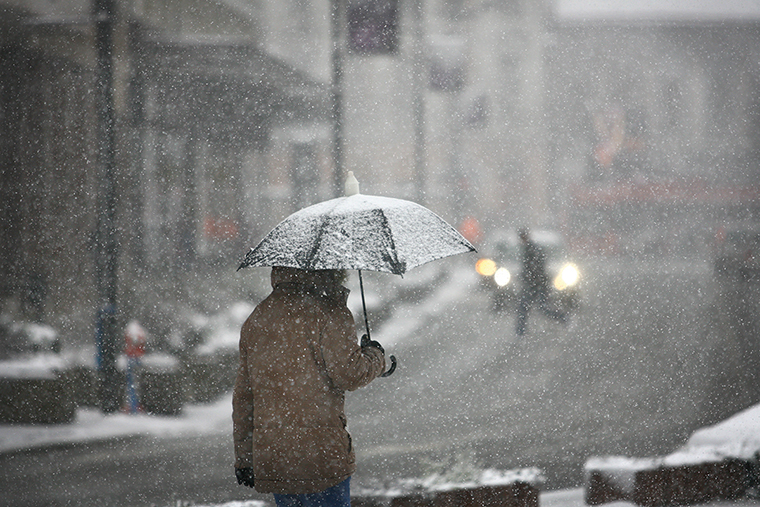 FEED: How have you been engaging with audiences beyond just the stories about headline-grabbing events?
Greg Gilderman: It's not a separate issue from all of the other issues people are passionate about right now. There was a time when no names were mentioned at all. It was just facts and figures. But when you look at misinformation for example, you're talking about the role of news organisations, tech companies and social media. If you're talking about policy, you're talking about all the politicians, about where money's going to be spent, about migration, about war. If news organisations begin to see how climate change affects everything else they're already covering, I think we'll see greater breadth and much deeper coverage.
We have been surprised at how much our audience was interested in our look at climate change. I think there was some concern about whether a general audience was ready for The Weather Channel to really step up and try to be a prominent voice on this issue. 
If you had said to someone five years ago that The Weather Channel would win three Emmy Awards in four years for climate change-focused documentaries – about how climate change intersects with kids who work outdoors or the pollution of a giant lake – people just wouldn't have believed that. 
Kevin Hayes: I also think my concern was that people would think it was boring. That climate change is a far off problem. One thing I've learned covering climate change is that it's not a far off problem, either temporally or geographically. And there's no reason for it to be boring in your coverage. I think that's on media outlets to find good, meaty stories that resonate.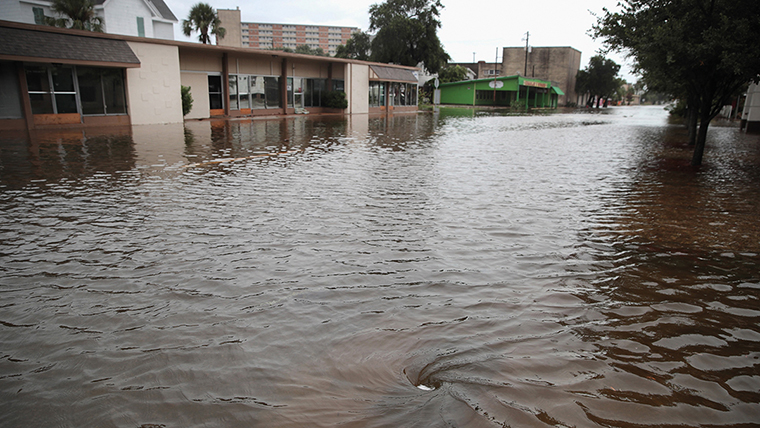 The business of weather
One of The Weather Company's most important businesses is its B2B services. The company supplies an array of organisations and commercial interests with up-to-the-minute weather information, forecasting and weather insights.
Aviation is a key industry, and one that can be affected dramatically by sudden changes in weather. In fact, The Weather Company has meteorologists embedded with some airlines at air traffic control and operations centres globally. The company also works with airports and cargo carriers. They can offer weather data for planning around flight delays or help with rerouting, cancellations and flight tracking. This includes pilot briefs and weather data sent directly to the cockpit crew, which can include en route hazards or the warning about potential rerouting or lightning on the way. 
Turbulence, though rarely dangerous, can ruin a flight, so The Weather Channel has a number of turbulence solutions, which include sensors in the planes providing pressure and turbulence information, which can then be sent to the following planes to let them know about likely turbulence ahead.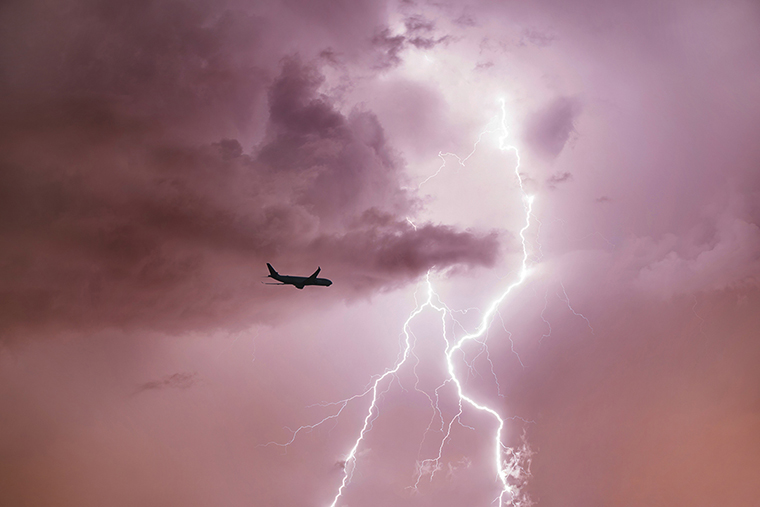 The company's weather services extend to the ground crews, with WSI Hubcast products that send alerts to ground crews and can provide alerts to the people working on the tarmac. 
Energy companies are also a big customer, including those companies working with long-range transmission and maintaining power lines. The energy solutions extend to traders working with the energy commodity world. The outage projection tools allow the company to make predictions about when weather might impact the power grid or create outages. These tools can help power companies be proactive in getting help in areas where it might be needed, getting customers back online faster. 
The company can also send weather alerts for worker safety and integrate weather data into operations for crews working in the field. One solution uses AI to look at power lines and transition poles across a company's territory, to see if rain or foliage has had an impact on the network. Storms taking down power lines is a common cause of weather-related power outages, and wildfires have been sparked by foliage too close to power lines.
Insurance companies are also beneficiaries. They can access weather data analytics to protect their policy holders and cut costs by reducing claims. If companies can monitor potential damage coming from storms, they can better alert their customers before damage occurs. 
There is a correlation between weather conditions and consumer buying patterns. The Weather Company has fascinating data sets showing what kinds of purchases people make in different weather. When a hurricane is coming, there is apparently a rise in pop tart sales – strawberry pop tarts, specifically. This helps retailers better plan their supply chain management, product demand, pricing, inventory and staffing.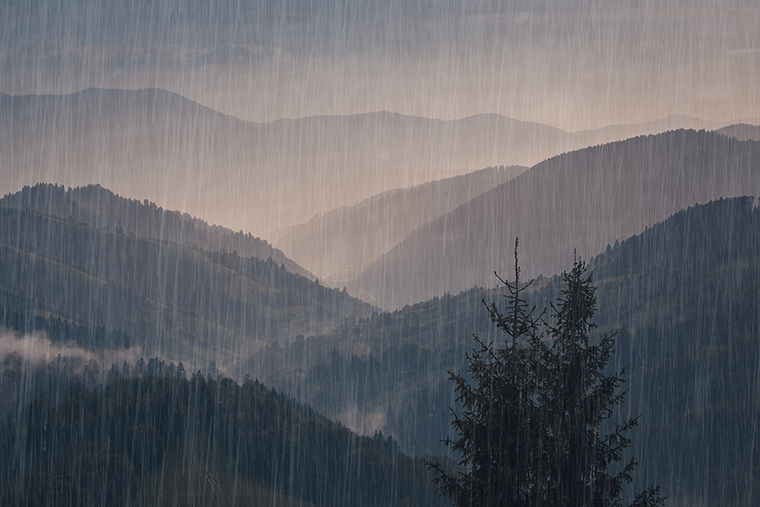 They also work on the B2B side with advertisers, using IBM's Watson Advertising, to help connect marketing messages to the right customer with the right message based on their location and what the weather might be. If the temperature reaches a certain point, or if a type of weather has been forecast, an ad can be changed on the fly. 
And of course, there's the media. Work across TV, mobile and online allows broadcasters to enrich their weather graphics and reporting using the advanced sets of weather data and broadcast production tools, including visualisations and AR tools. It would appear that anyone doing business under the sky is a potential customer for The Weather Company.
This article originally appeared in the July 2019 issue of FEED magazine