4K 4Charity virtual run 2020 NAB Show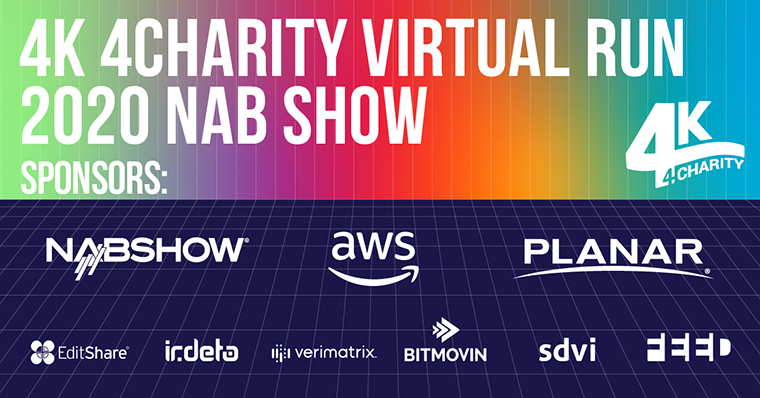 This year, the 2020 NAB Show 4K 4Charity Fun Run is going virtual
Coronavirus may have gotten in the way of many things but doing good for others isn't one of them. The 4K 4Charity Fun Run Series is a 2.49-mile running and walking event held annually in Las Vegas (NAB Show), Amsterdam (IBC Show), Los Angeles (SMPTE ATC), and Portland, OR.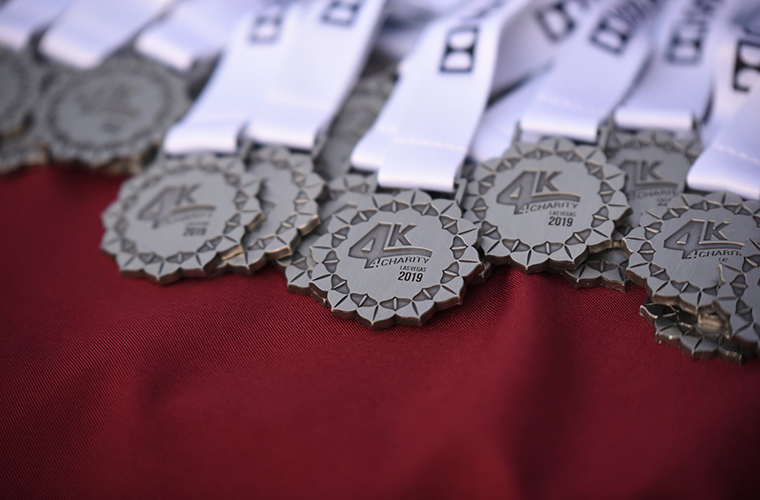 Since its founding in 2014, the series has raised more than $1 Million in gross proceeds for global non-profits that support increased diversity and inclusion initiatives. Whether you're a competitive runner, prefer a leisurely stroll, or just want to support from the side-lines, the 4K 4Charity Fun Run makes it easy for participants to get active and give back.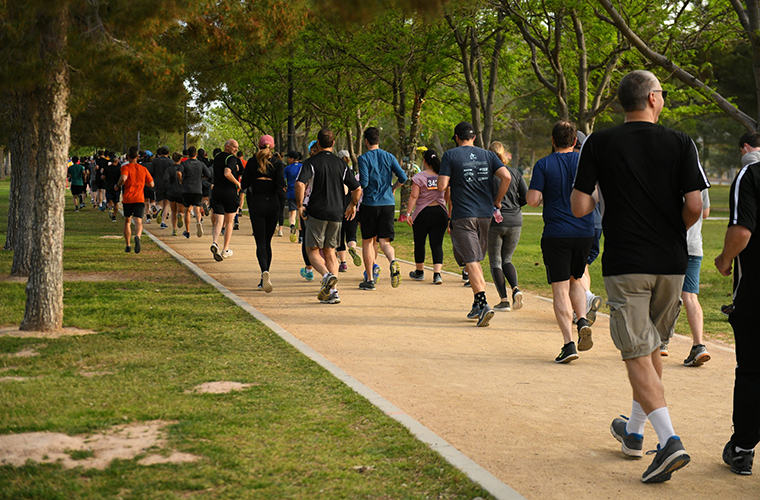 This year, the 2020 NAB Show 4K 4Charity Fun Run is going virtual so that you can participate safely from anywhere at a time that suits your schedule, while continuing to raise money. The event will also support those most impacted by Covid-19. FEED is a proud sponsor of this year's event, alongside others such as AWS and Editshare.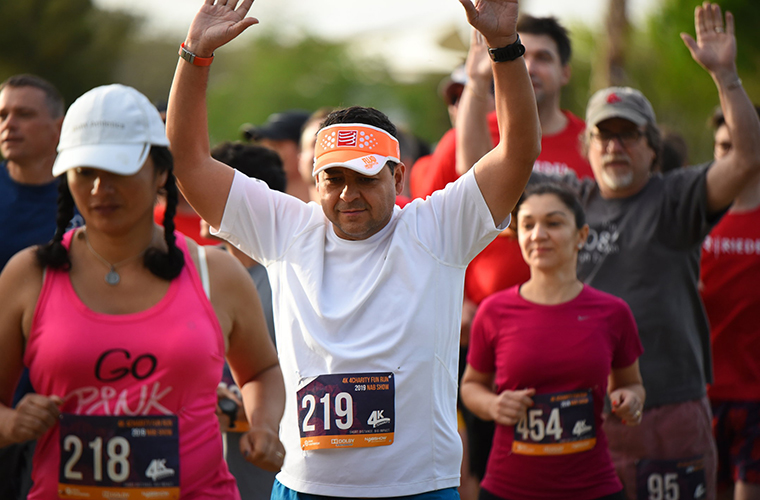 Choose from the popular 4K (2.49 mile) distance or expanded 8K (4.97 mile) option, and then complete the route at your own pace, whether that's on one day or across several days.
Share your journeys with the global 4K 4Charity community on Facebook, Instagram, Twitter or LinkedIn with hashtag #4K4CharityVRun.
Click here to register.