5G Broadcast: Certified and Centralised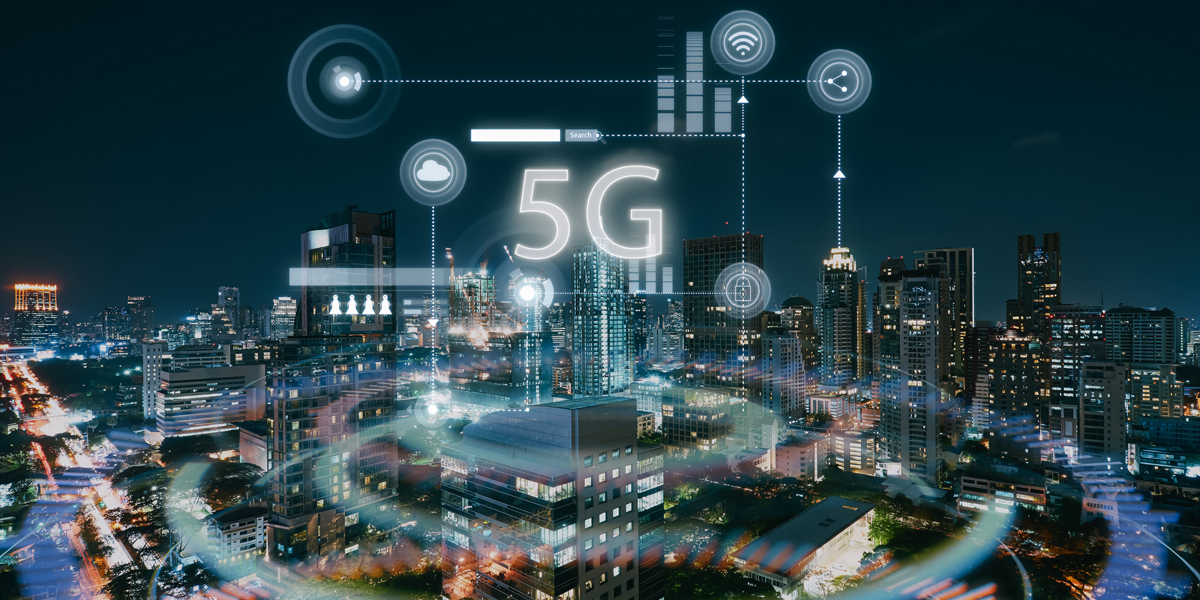 Posted on Jan 27, 2023 by FEED Staff
Sponsored editorial
Words by Hannah Prowse
Dejero's exciting new updates further cement its place at the forefront of mobile broadcast technology
Scooping up two awards and proudly presenting its now Verizon-certified cellular technology, Dejero had an exceptional IBC Show. 
So, what's new with the award-winning cellular broadcast vendor?
"The big thing for us is showcasing our new 5G products," says Dejero's global director of technical account managers, Jeremy Miller. "They're products that we've been working on for so long, so it's nice to get out and show people what we've been up to."
A key area for Dejero was demonstrating to its customer base what 5G brings to the table when it comes to cutting-edge production.
"We've redesigned EnGo from the ground up, basing our approach on RF. This is because, without a high-quality RF, you're not going to getthe bandwidth people need." 
Laced into every decision behind the redesign were the growing demands from both the industry and pre-existing customers for state-of-the-art cellular broadcast. 
Key elements of that reconfiguration included a modular RF design as well as new antenna architecture, allowing the full potential of the transmitter's 5G capabilities to be harnessed. As you can probably tell, it wasn't simply an affair of upgrading modems from 4G to 5G.
"On top of all that, the 3x is now our first multicam unit," adds Miller. "It gives you different capabilities, especially for sports and big events."
Gateway to heaven
EnGo 3 and EnGo 3x transmitters let field crews transmit broadcast-quality video. When it comes to news-gathering and remote production scenarios, GateWay mode can be deployed for file transfer, connecting to newsrooms and MAM systems, or for publishing content on social media and accessing cloud or private data centre resources.
"Because everyone wants to know, 'How much bandwidth can I get?' Imagine being able to do that with four simultaneous connections.
"The other great thing is with it being a blended connection. Say if I'm on a VPN on my laptop, joined to a network with content in the library, I can access file footage over a VPN using multiple connections. It means if one goes down, you can still maintain your VPN."
That so-called blended connection is Dejero's integrated Smart Blending Technology, intelligently combining networks for improved reliability, expanded coverage – and greater bandwidth capacity.
EnGo's reliability is often exemplified in the challenging moments that every network dreads.
"We recently had a massive outage in Canada," describes Miller, "and we have stations all over the US. When they go down, they switch to gateway mode, which means they can still run the entire operation and get on air."
Seal of approval
A much sought-after emblem of any up-and-coming tech is the stamp of assent from officiating bodies, declaring in black and white: 'this product goes above and beyond'. 
"There are a ton of certifications," Miller continues. "The driving one in the US is usually Verizon, being the main carrier that requires it.
"The great thing about going through their process is it makes sure your box is both RF-safe and performs well. It also allows you to further optimise your product to meet market requirements; in turn unlocking a new sense of authenticity within your product line." 
Check out Dejero's video on the EnGo 3x multicamera 5G mobile transmitter and internet gateway.
Learn more at dejero.com
This article first featured in the winter 2022 issue of FEED magazine.