AWS: Fast Track to Esports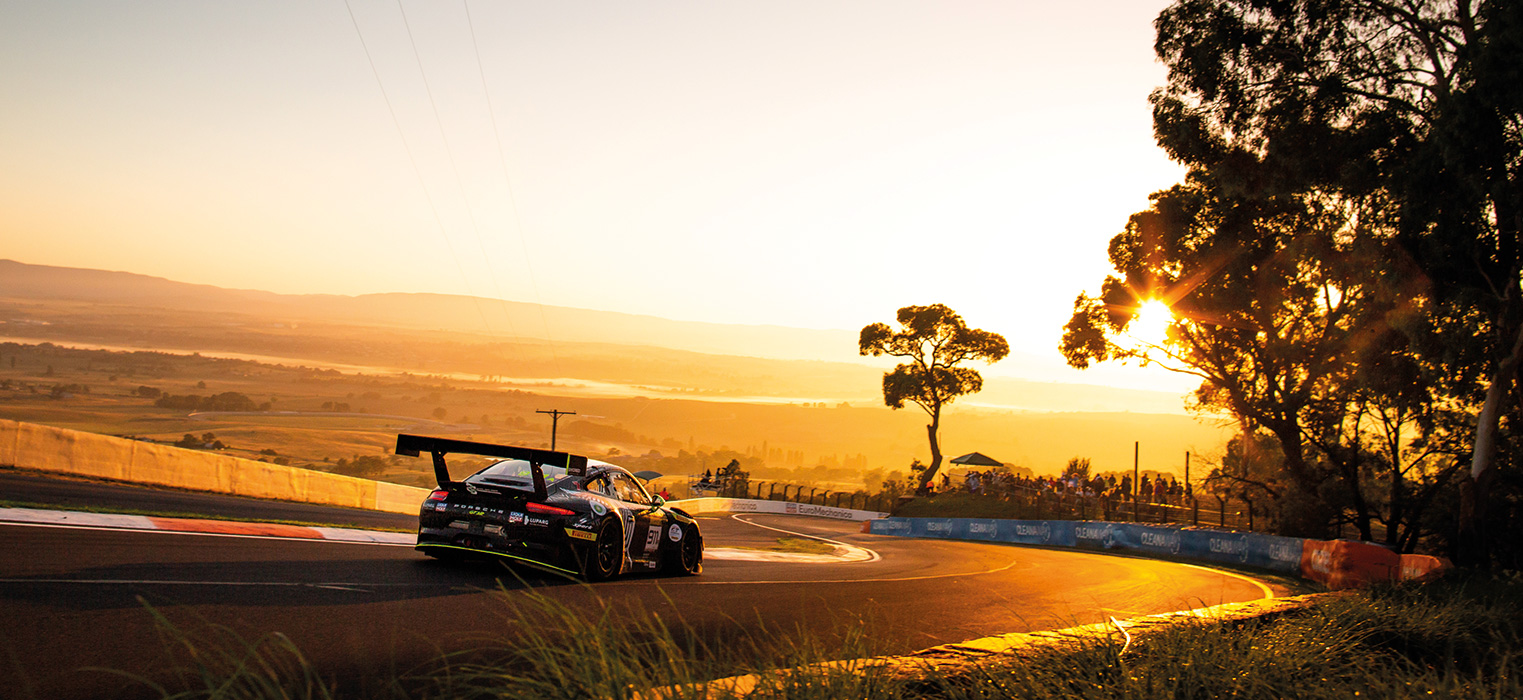 Posted on Sep 4, 2020 by FEED Staff
Sponsored editorial
This year, live sports broadcasting came to a near standstill. SRO Motorsports found that the thrill of the racetrack translates beautifully to the world of esports
Like so many companies, SRO Motorsports had committed to a full schedule of live events for 2020. In January, the racing organisation deepened its collaboration with Amazon Web Services (AWS), which became the new title presenter and AI and machine-learning partner for the GT World Challenge Europe.
Within a few months, it became clear to SRO that it would have to cancel its live races. Instead, SRO decided to host video game versions of all the races fans were going to miss – even down to holding them at their originally scheduled date and time.
At first glance, it would seem like a sport demanding complex physical infrastructure, squads of technicians and lots of physical space would be the last to thrive in a locked-down environment, but of all sports-based video gaming, motorsports offers amazingly lifelike simulations. In fact, SRO had already been exploring the idea of launching an esports league, given how popular virtual racing has become.
The main challenge was whether or not the new broadcast idea could be pulled off in the short time frame available. "SRO had never done anything to this scale," says AWS global solutions architect Adam Chugg. "It didn't have the infrastructure to meet the requirements to broadcast everywhere in the way it was used to. Using a lot of our services gave it that flexibility to go from not being ready at all to being able to put on a global broadcast."
Chugg had already been helping SRO leverage AWS services and the cloud, and it helped that he was an experienced amateur racer himself. "I speak the same language. I'm a bridge between what a fan would want and the technical side. The folks at SRO don't create these giant workflows on a regular basis. I can explain to them what we can do and what people might want to see," he explains.
The most amazing part of this project to me was how quickly it all came together
At the end of the day, the virtual races are still racing. The conjunction of esports and racing is interesting, because a lot of us use these simulators to practise. It's not like I can play Madden and then I can go play football, but the racing simulators give you a close comparison of what it's like in real life," Chugg points out.
SRO Motorsports was impressed, for example, at the ability to stream the games in high quality at 60fps to multiple destinations, something well outside the traditional TV workflow.
The drivers operated from their homes, each with their personal choice of game rigs. AWS Global Accelerator was used to improve the drivers' connectivity and get them quickly connected to the game server via AWS's main US backbone, away from other internet traffic. Discord servers were used for chatting between the drivers and announcers, which were injected into the broadcast.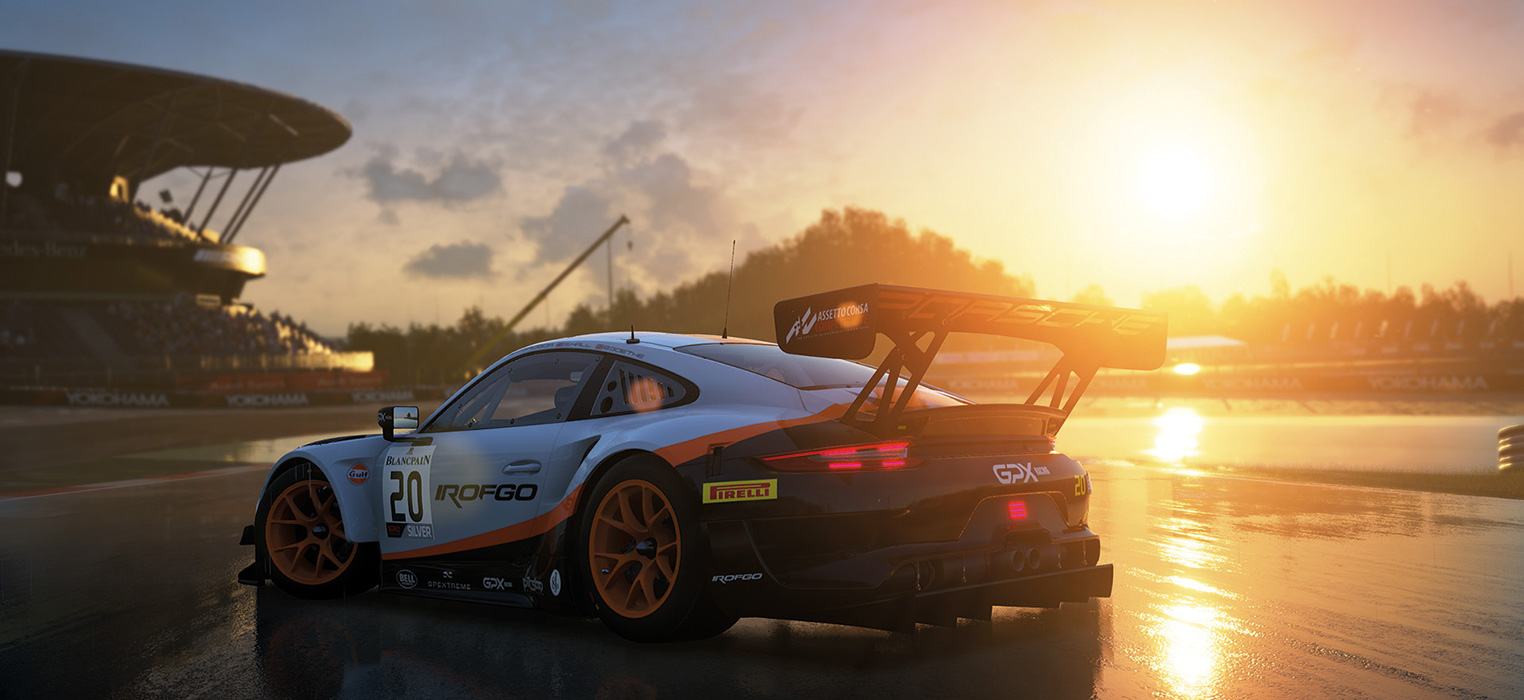 An in-game director team, using open broadcaster software, connected to AWS Elemental MediaLive, and live commentators were also connected directly to the game server. MediaLive output streams to social media channels, while AWS Elemental MediaConnect generated a live stream using the Zixi protocol for delivery to broadcasters.
The races were shown on SRO's popular GT World YouTube channel, as well as The Race YouTube channel, Motorsport.TV and major broadcasters, including Eurosport and CBS. Online, the broadcasts earned over 500,000 live stream views, and more than 4.4m live stream impressions were delivered across multiple platforms, including YouTube, Twitch, Facebook and Twitter.
With such a positive reaction, SRO is looking at how it can expand the virtual racing offering. Trialling new ways of producing and distributing content using the cloud also opens up new distribution models for the organisation. The future gameplan also includes uploading SRO's archive footage into the cloud so it can be repurposed and reused.
"The most amazing part of this project to me was how quickly it all came together. It went from an email and an idea to deciding to do a test within a couple days," enthuses Chugg. "And that gave SRO the confidence to reach out to other partners and offer the stream in a lot of different formats."
This article first featured in the September 2020 issue of FEED magazine.