Boosting European media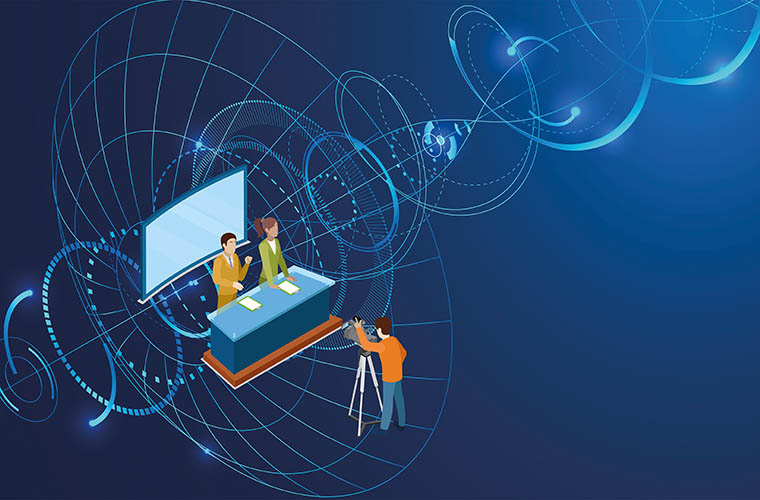 <![CDATA[Sony solutions are helping a variety of European organisations work more creatively, productively and flexibly Light and flexible production The Deutsche Tourenwagen Masters (DTM), a touring car series based in Germany, recently used Sony's Virtual Production solution to cover an event at the EuroSpeedway Lausitzring in north-east Germany. Sony Virtual Production is an on-demand solution, powered by Amazon Web Services, that delivers events to a global audience instantly on multiple platforms. The cloud-based operation supports frame-accurate switching, vision mixing features, full audio and video stream sync, as well as programme stream recording. "You are able to do the production with less equipment. It allows us to be very flexible," says Kai Salzmann, production manager at 7Sports. "You can do it anywhere you want to, if you have the reception."   Salzmann continues to outline the key benefits of the solution: "There is less technology, so you can be very mobile. You can have a small crew, so you can reduce costs. If you have a small budget, it makes a lot of sense to use Sony Virtual Production to bring the content anywhere."
The flexible subscription service allows anyone to dynamically control and stream coverage

 
Virtual Production is an easy and economical way to share a live event simultaneously to multiple digital platforms. The flexible subscription service allows anyone to dynamically control and stream coverage of events, and the on-demand structure means you only pay for what you use. "The aim is to provide an affordable solution that makes it possible to produce something that could not be done in the past because of the cost," adds Nicolas Moreau, solution marketing lead. "It's very light and agile to deploy – you just need to have cameras on-site and internet access." 7Sports used the Sony PXW-Z280 – a wireless camera that supports bonded 4G connectivity – and it was the only hardware that was required to be on-site. Switching cameras, audio mixing, and inserting graphics and captions were all performed through a browser interface, meaning there was no need for OB vans or broadcast uplink services. A solo operator can control up to six wireless cameras from a laptop, and output over three parallel channels using low-latency RTMP streaming. A free trial is available here.
Agile news in The Netherlands
Regional Dutch broadcaster RTV Oost recently chose Sony's Media Backbone Hive network production platform to deliver the flexibility required to meet the needs of a fast-paced content landscape. RTV Oost currently delivers news through a 24/7 online radio and television channel, a website (rtvoost.nl), its own mobile applications and several social media channels. The Media Backbone Hive platform and tools enable RTV Oost to support efficient creation of content for web, social and broadcast, so journalists can concentrate on the most important job of storytelling. "We first saw Hive at NAB last year and immediately knew it was a system that could move our operations forward," says Jaap Hilbink, RTV Oost facilities manager. "We will be able to be much more agile than we were before, as we'll have the ability to quickly ingest, share, edit and publish any content to any platform. This is particularly significant in today's 'always on' journalism environment, where the appetite for 24/7 news and diversity of broadcast content means we need to be prepared to deliver content in multiple formats across multiple platforms." Media Backbone Hive lets online, TV and radio news teams access shared content – any place, any time. Once material has been ingested, it's available immediately to all team members, including mobile journalists and field-based reporters.

 

Media Backbone Hive's planning tools send assignments out to news crews or mobile journalists. Captured video content in any format is routed where it's needed, with proxies available instantly to all users. Newsroom systems are continually updated, linking metadata to news content. Journalists can quickly search the entire newsroom system to find what they need, either archived content or material arriving right at that moment. Integration with Adobe Premiere is enhanced for better exchange of project files and, via open APIs, news organisations can integrate Media Backbone Hive with their own tools and applications. On-site, on cloud or hybrid, Hive helps make your news fast, and reach more audiences.

 

Find out more here.
Preserving Spain's media heritage
The National Library of Spain (BNE) is undertaking an ambitious digitisation project to save the Spanish history of moving imagery and sound. In 2018, BNE began digitising its collection of audio and video materials comprising more than 700,000 items. BNE partnered with media digitisation experts from Memnon, a Sony company that has been a leading innovator in the preservation of audio-visual heritage globally. After understanding BNE's needs, Memnon created a portable, plug-and-play digitisation solution built on-site at the library. The project began with the ingest of about 11,000 items. While just a small slice of the total collection, BNE prioritised audio and audiovisual materials composed, written and performed by Spanish people as a reflection of Spain's culture. All of the digitised material was on magnetic media formats such as cassettes and cartridges. The project aims not only to migrate from physical formats subject to degradation, but also entails the long-term preservation of the digital copies created. BNE will ingest all this material in its digital preservation system to ensure their usability in the future. Memnon has a proven track record with other prestigious organisations such as the British Library, the United Nations and national broadcasters, while building working relationships to create unique solutions. As a Sony Group Company since 2015, Memnon has been able to take that same caring approach to a global scale. Isabel Bordes Cabrera, head of the digital department at the BNE, described the importance of the relationship with Memnon: "The key advantage of working with Memnon is the expertise in mass digitisation of audio and video they brought. Without the human and technical resources they provided, the scope of the project would have been too big to handle for BNE, with the urgency and high level of specialisation this kind of collection requires." Memnon is now available for small budgets with Memnon Box.

 

Find out more here. Click here to visit the Sony website. This article first featured in the October 2019 issue of FEED magazine.]]>