Discovering a new level of media production flexibility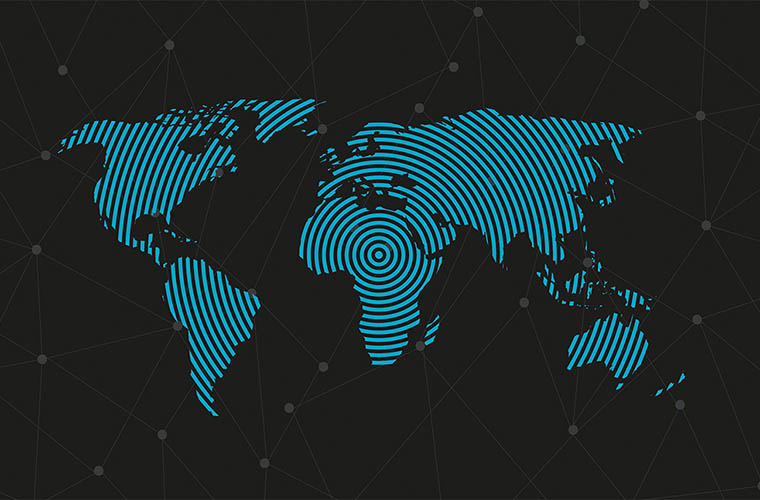 <![CDATA[Sony's Intelligent Media Services and cloud platform are enabling more and more broadcasters and sports associations to optimise the power of their productions From the latest 4K cameras to fully integrated OB systems solutions, Sony is no stranger to the cutting edge of broadcast technology. This tradition continues as we move into the era of IP- and cloud-based media production, with Sony enabling a growing number of broadcasters, sports organisations and other content producers to work in a more versatile fashion than ever before possible. The following project stories – featuring the National Hot Rod Association, ITN Productions and SIC Portugal – explore the ways in which major organisations are relying on Sony to achieve a more flexible use of production resources and greater workflow efficiencies.
NHRA supercharges its workflows
The primary objective of a recent facilities overhaul initiated by California-based US motorsports body the National Hot Rod Association (NHRA) was to increase the value of its production assets and use them to support enhanced storytelling. The association enlisted Sony to work on the project, with the manufacturer ultimately selecting a number of its latest solutions to streamline workflows and address growing content needs. Seeking optimum flexibility, NHRA has shifted to cloud-based distribution workflows using Sony's Intelligent Media Services – many of which were created or customised to meet the association's requirements. As a result, NHRA is now able to preserve, digitise and share archival footage, as well as publish real-time video updates to social media users, and bring a new pipeline of content to on-demand viewers. For the digitisation of its existing analogue content, NHRA is relying on technology from Memnon, a Sony company. Once this content has been converted, it is housed in Sony's Ci Media Cloud Platform for secure access and simple sharing from virtually anywhere. The collaborative cloud platform will enable NHRA's expected 5TB of data per event and 120TB of content a year to be tagged with easily searchable custom metadata. Housing both current assets and archival footage in the cloud will also give NHRA a competitive advantage that enables its production personnel to edit in the cloud and share in an instant. In addition, NHRA has introduced a new platform for live drag racing content, called NHRA.TV. Starting this season, the service operates on a cloud-based video streaming platform, utilising Sony's Intelligent Media Service, Ven.ue, to provide an increasing variety of exclusive content on demand and live. Reflecting on the project, technology executive Mike Rokosa says the NHRA and Sony "found each other at the right time, in a way that worked for both of us".
Cloud enhances ITN's production processes
The extent to which broadcasters have adopted cloud-based production remains the subject of some variation, but there is no doubt that ITN Productions has been among the most enthusiastic early adopters. The London-based creative division of ITN was an early customer for Sony's Ci Media Cloud Platform, built on the Amazon Web Services platform. ITN now uses it to increase flexibility across all operations of the company, which include content production for the corporate, commercial, broadcast and digital sectors. The move towards cloud-based production began in 2014 when ITN's head of post-production, Olly Strous, and his team began to look for a professional solution that was able to host large quantities of video in a coherent way, which supported flexible production. With so many departments involved, security was another fundamental requirement, while general ease of use was also highly prized by the company. The reliable reputation of AWS and the fact that Ci was being used by a number of major studios confirmed ITN's feeling that the Sony cloud solution offered the best way forward. Now comprehensively implemented in ITN Productions' facilities, Ci gives users anywhere in the world access via a web browser to customised workspaces on the platform, where all activity such as file transfers and content review takes place. Assets for projects are shared and transported in a dedicated MediaBox, which acts as a smart container within each workspace. File transfers of full-resolution content and proxies are supported by both Aspera (directly built into Ci) and Sony's own accelerated HTTPS-based solution. Today, says Strous, "We use Ci all the way from acquisition through to review and approval and then delivery, as well as secondary distribution. From our long-form TV broadcasts, short-form broadcasts, advertising production, branded content, corporate, digital news syndication and sports, to industry news, they all use Ci in slightly different ways."
IP transforms programme production
While cloud-based production is one way for content creators increase their versatility, moving from SDI- to IP-based workflows is also achieving greater traction. Portugal's SIC is one such broadcaster to have made the move, investing in a large-scale, Sony IP Live-based broadcast production environment in its new facility located near Lisbon. Based on the SMPTE ST 2110 suite of standards, the broadcaster's IP-based infrastructure allows SIC to route HDR-capable HD video, audio, synchronisation and control data in real time over standard network infrastructures.

 

José Lopes, operations technology director at SIC, comments: "We have chosen to move to IP after analysing all the technological options. Today, we can manage our resources in a much more flexible way. Our goal was to prepare for the future evolution of the industry." Sony partnered with Telefónica, Cisco and others to deliver all elements of SIC's core IP infrastructure. With delivery of IP-enabled hardware elements (including Sony XVS-7000 video switchers and HDC-1700 studio cameras) the end-to-end solution offered by Sony encompasses technical consultancy, engineering design, systems integration, testing and acceptance, on-site training, technical support and project management. Fabien Pisano, sales head of southern Europe at Sony Europe, comments: "From the very beginning, SIC wanted a future-proofed solution with a network-based infrastructure, using the most up-to-date open standards. Now, SIC can benefit from two redundant studios connected to a live production data centre where resources are shared. Everything is connected over IP, and everything is synchronised using Precision Time Protocol (PTP)." Click here to find out more information on Sony's Intelligent Media Services. Click here to visit the Sony website. This article first appeared in the September 2019 issue of FEED magazine.]]>