Broadcasters take on live-streaming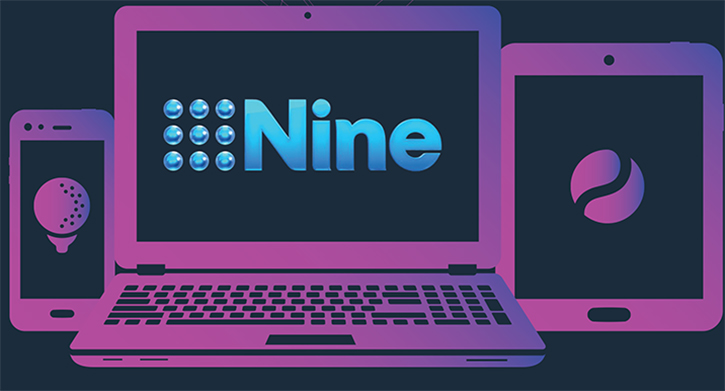 <![CDATA[
Australia's Nine Network has enhanced user experience and created new business models and opportunities using the cloud.
The cloud is becoming an increasingly viable option for broadcasters livestreaming. The technology is opening up newways of delivering content and advances in the type and depth of content available. " Traditionally, the broadcast chain was one of rights holders sending content to broadcast channels who sent content to distributors who then talked to the customers," notes Mike Callahan, head of Media Solutions Marketing at AWS Elemental. "But over the last few years, especially with the evolution of OTT broadcasting, these players are now able to talk directly to the customer. Consumers now have the ability to pick the viewing experience that fits them the best. Anyone who wants to talk to that consumer really has to plan how they do that and work to provide the best experience."
"Consumers can now pick the viewing experience that fits them best."
Cloud-enabled video allows content owners to connect – or reconnect – to consumers. Top Australian broadcaster Nine Network, which has been steadily broadcasting since 1956, started livestreaming its channels two years ago.
As Nine Network gained more and better rights, including popular sports, its streaming viewership really took off. As a result, so did its technology needs. From only a few thousand streams a month at launch, the channel now averages around four million. The fact that extremely popular reality TV show Love Island had substantially higher views through Nine Network's livestreaming than on its linear offering is an indicator that online has taken the front seat for its consumers.
Streaming evolution
Nine Network's first iteration of streaming technology was hardware intensive, encompassing a workflow that involved a feed from the broadcast room going to encoders. It involved substantial SDI and an HLS stream output to a CDN, which then streamed content to the consumers.
"There was lots of hardware, lots of potential points of failure," says Kunaal Ramchandani, digital development director at Nine Entertainment. "As you can imagine, as the stress on these boxes increased, so did some of our issues."
One of the worst parts of this set-up was having to literally reboot the entire system when there was a major error, which doesn't go over well with consumers or sponsors.
Nine had already been working as much with cloud as possible, during its digital transformation. With the rollout of AWS Media Services, the network saw a potential solution to its teething problems. The first proposed replacement for the hardware-centric workflow began with a Telestream Wirecast HD output from the broadcast control room to AWS Elemental MediaLive, which outputs an HLS stream to AWS Elemental MediaStore, where it gets stored and is sent out to the player via Amazon CloudFront.
"I have to say that the entire proof of concept was set up within 40 minutes," says Ramchandani. "When we walked out of the room, we were ready to stream live." The set-up that finally went live maintained the basic simplicity of the initial trial, with a few tweaks. "We didn't want our devops team to be the roadblock, so we set it up so that the devs team could push out configuration changes themselves. Devs push their code through to Stash and we used Team City for our CI (Continuous Integration) and CD (Continuous Delivery/Deployment)." The configuration changes are then pushed through to MediaLive, MediaStore, and CloudFront (using a version-controlled AWS CloudFormation template).
Making sense The original hardware-centric workflow and new AWS-based workflow were run in tandem. The new system was tested initially with news and was found to be, as expected, much more stable.
The new set-up also gave Nine the ability to concentrate more directly on quality-of-service metrics, and the numbers showed a clear improvement in playback success, start-up time, smoothness and video quality under the new livestreaming workflow. "And costs went down," notes Ramchandani, "which really shouldn't be a surprise since we got rid of a whole lot of boxes."
Nine is currently looking at how the technology might be used to improve other parts of the chain. It is particularly interested in how it might help with ad hoc and pop-up live events, with tennis being the first big one.
"Something like this is useful as it allows speed to market without huge costs."
The Australian Open will be a huge project for Nine Networks with coverage of all 16 courts. The new set-up will allow for provision for full coverage just for the duration of the tournament. "It doesn't make sense to outlay all that infrastructure for 16 courts when we're only going to use it for a few weeks. Something like this is really useful because it allows speed to market without laying out huge amounts of cash," explains Ramchandani.

]]>