Content monetisation 101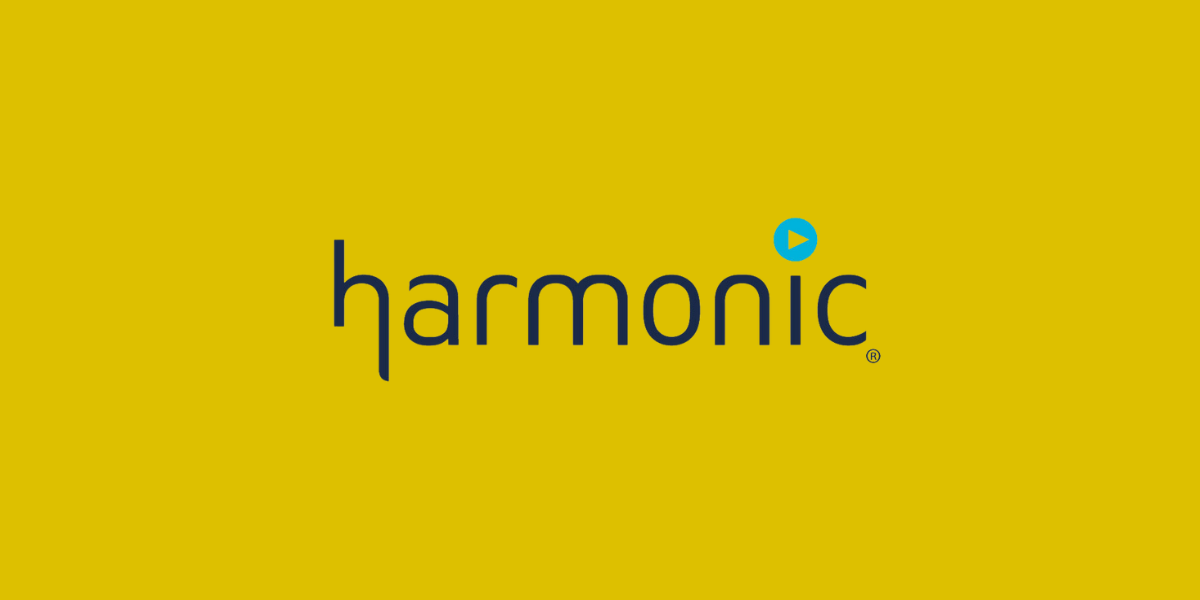 Posted on Sep 30, 2023 by FEED Staff
With new solutions focused on providing targeted ads, low-latency live sports and virtual product placement, Harmonic are pioneering the shifting ad-insertion movement
Data has shown that the effectiveness of TV advertising has been consistently and continually inclining. Since the 80s, statistics show it has nearly quadrupled in efficacy from roughly 11% to 40%. It is no wonder that the marketing and promotional teams of large enterprises are actively aware of this fact and proceeding to leverage its benefits. Tech giants like Google, Netflix and Facebook are reported to spend over 60% of their marketing budgets each financial year on the medium.
But this growth has come with an increasing expectation for content providers to better their advertising practices. It turns out that piecing a jumble of irrelevant ads together is no longer the best way to actually make a return on your marketing campaigns.
Switch up your strategy
Rob Gambino is the head of advertising and personalisation strategy at Harmonic, and so comes with a deep understanding of the importance of personalisation when it comes to TV advertising, and the technology that exists to help you to successfully monetise.
"My role includes everything from P&L to product market fit, to deciding priorities for what platforms we're integrating with," Gambino begins. "It's looking at the market from a holistic view and saying, 'how can we, at Harmonic, best direct our efforts?'"
Having been an active member of the ad-tech community for over 20 years, Gambino has plenty of insight to share when it comes to the current state of content monetisation. 
"I think the industry as a whole is still far behind what digital advertising is actually doing, in terms of formats and maturity of ads versus content – and especially when it comes to targeting user data.
"In the past year, I believe we're finally reaching a point where the industry is recognising it's behind, and we can actually do something about it. There's finally a willingness among decision-makers to spend more time working on how to make their advertising more effective and derive increased revenue from it.
"That's what I would say is the biggest trend right now – a focus on revenue that's, in turn, driving the smaller trends. Focusing on user data, making ad pods more effective – as well as telling a story with ads in order to make it a less disruptive and more cohesive experience for the user."
More than a marketing campaign
For a long time, it was accepted by viewers that you took what was thrown at you when it came to ads. But it seems that model is changing – starting with looking at the reception of adverts themselves.
"People really don't like ads," Gambino extrapolates. "They don't want to break away from their content and be forced to watch something that's completely irrelevant to what they're interested in.
"Social media has done a really good job of dealing with this, to the point people wonder if their phones are listening to them. There's this ability to build a complete psychographic profile on someone and almost know what they want before they know it. We're getting to a point where the most advanced platforms that are doing monetisation can do this too. The more data you can utilise, the better profile you can build of someone and more relevant the advertising is going to be. That's going to make it both more effective and less consciously disruptive."
When looking at the typical cable experience, where you find yourself breaking out for an ad every five minutes, it's reasonable to assume that a more targeted approach is the answer.
"FAST has reimagined that, where you're spending less overall time on ads and get longer intervals between them. They're finding that keeps people engaged in viewing more, thus making the advertising more effective. You don't need to pump people full of ads, you can instead hit them with smaller slices of much more effective ones."
Advertising reimagined 
NAB Show 2023 saw Harmonic showcasing its VOS360 SaaS, which demonstrated a coming together of two market-leading technologies – as it came integrated with Mirriad's virtual product placement insertion technology.
"The amount of interest that we've gotten for that since NAB has been tremendous," Gambino emphasises. "It's been driving a lot of our sales pipeline – talking to broadcasters about how to implement it. Again, because it's less disruptive for the viewer. Advertisers already know and love product placement, and this is a way to do it without necessarily creating the content with it in mind."
VOS360 SaaS offers unparalleled agility, resilience, security and scalability for a superior viewing experience, with server-side ad insertion for monetisation and personalisation features. Mirriad's integration increases ad inventory by enabling premium monetisation, without increasing the number of minutes of commercials shown.
"What we are able to do is a deep analysis of a video and say, 'Okay, we could put a billboard here, or put ads on the side of a van there, or place a product bag on the kitchen table'. Then you go to brands that you have direct advertising relationships with and decide what works best for them."
VOS360 allows viewers to have a more cohesive story when it comes to the ads they see, an approach that has proved to be more profitable as a result when it comes to purchases.
Lashings of low latency
For the content owners, successful monetisation unlocks the crucial need to scale to meet the expectations of live sports consumption.
"We often talk about the failures of active platforms out there, and the ability to address the crushing demand of sports fans to watch sports," Gambino continues. 
"What we have seen is that you could either have low latency or you could have targeted advertising. But trying to design a system that did both was really hard. And we've cracked that nut."
VOS360 Ad SaaS allows best-in-class targeted delivery to millions of concurrent viewers for sports livestreaming as well as a host of streaming applications including linear, VOD, FAST, IPTV and low-latency livestreaming. It is a solution that successfully answers the critical need for an advertisement monetisation option that is both open and scalable.
"It's really all about making the most of your viewers' consumption time," concludes Gambino. "It's about making sure your ads are just as effective as the content, and instead of pushing viewers away, they actually continue to soak them in, all the while retaining a low-latency experience." 
To learn more about how Harmonic can help you to ensure a successful content monetisation ad strategy, head to harmonicinc.com