Dejero: 5G is your workflow's secret sauce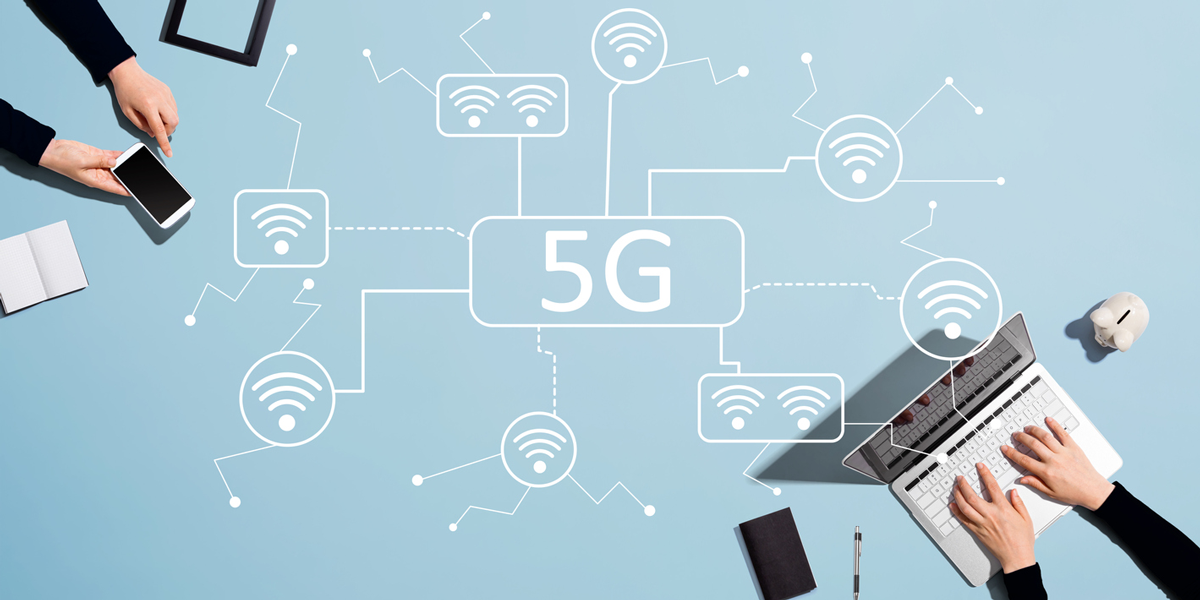 Posted on Apr 25, 2023 by FEED Staff
Sponsored editorial
Next-generation mobile technology is a tantalising proposition – it's all in the way you blend your networks
The first generation of mobile technology, 1G, was about voice – car phones and the general ability to use a phone away from home or the office. 2G introduced a short-messaging layer – the early precursor to today's text messages. Once we hit 3G, with increased network speeds available, smartphones began to fill every part of our day-to-day life. Then 4G, with its high data transfer rates, allowed access to video with minimal buffering and enabled many of the other connected devices we use today.
5G is the next step in connectivity, and it's going to enable a new world of communications and technology development – from enabling the internet of things and autonomous vehicles, supporting smart cities and agriculture, to delivering over-the-air fibre. At the same time, 5G will safeguard the future of today's popular mobile applications – like video streaming apps – by ensuring providers can sustain usage growth.
The 5G upgrade
One of the most significant upgrades that 5G networks provide is rocket-fast data transfer, with peak download speeds of 20Gbps and uploads of up to 10Gbps. While the average speeds consumers experience in their day-to-day usage may not be quite at that level, they will still be far faster than the 4G speeds we see today. 
Expect reduced latency, too, with rates up to ten times quicker than with 4G. This means that communications – including broadcasts – can be closer to instantaneous over 5G. 
Plus, 5G technologies will be able to make better use of spectrum. Unlike commercial 4G networks, which can only use bands between 600MHz and 3GHz, 5G networks can facilitate connectivity on low-, mid- and high-band frequencies.
This mix of high speed, low latency and huge capacity will be key for transformative applications in the broadcast and media production industries.
Smart blending
For Dejero, 5G will be one more ingredient in its signal-blending recipe, joining 4G, satellite, Wi-Fi and broadband connections. Dejero Smart Blending Technology combines IP connections from multiple providers to form a 'network of networks,' intelligently managing fluctuations with individual connections, packet loss and latency differences in real time. The result is enhanced network reliability, expanded coverage and greater bandwidth.
Dejero is embracing the transition, as 5G, LTE, GEO and LEO satellites – as well as other emerging connectivity options – come online. The company is proud to have played an important role in proof-of-concept projects that illustrate the potential of 5G.
Though 5G is widespread, we certainly haven't seen the back of 4G. Despite forests of 5G towers, many still get by 5G-free. Tapping into existing 4G networks will be essential, with the two working together to form a wider pipeline for the secure transfer of data. Blending of multiple connections could create a compelling advantage for broadcast reliability and throughput, especially for remote and on-the-go applications.
Improved reliability and reduced latency offered by network blending – now boosted with 5G – will make for even better workflows, simpler operations and more creative use cases for customers. 
Originally featured in the spring 2023 issue of FEED.