Gathering around IP production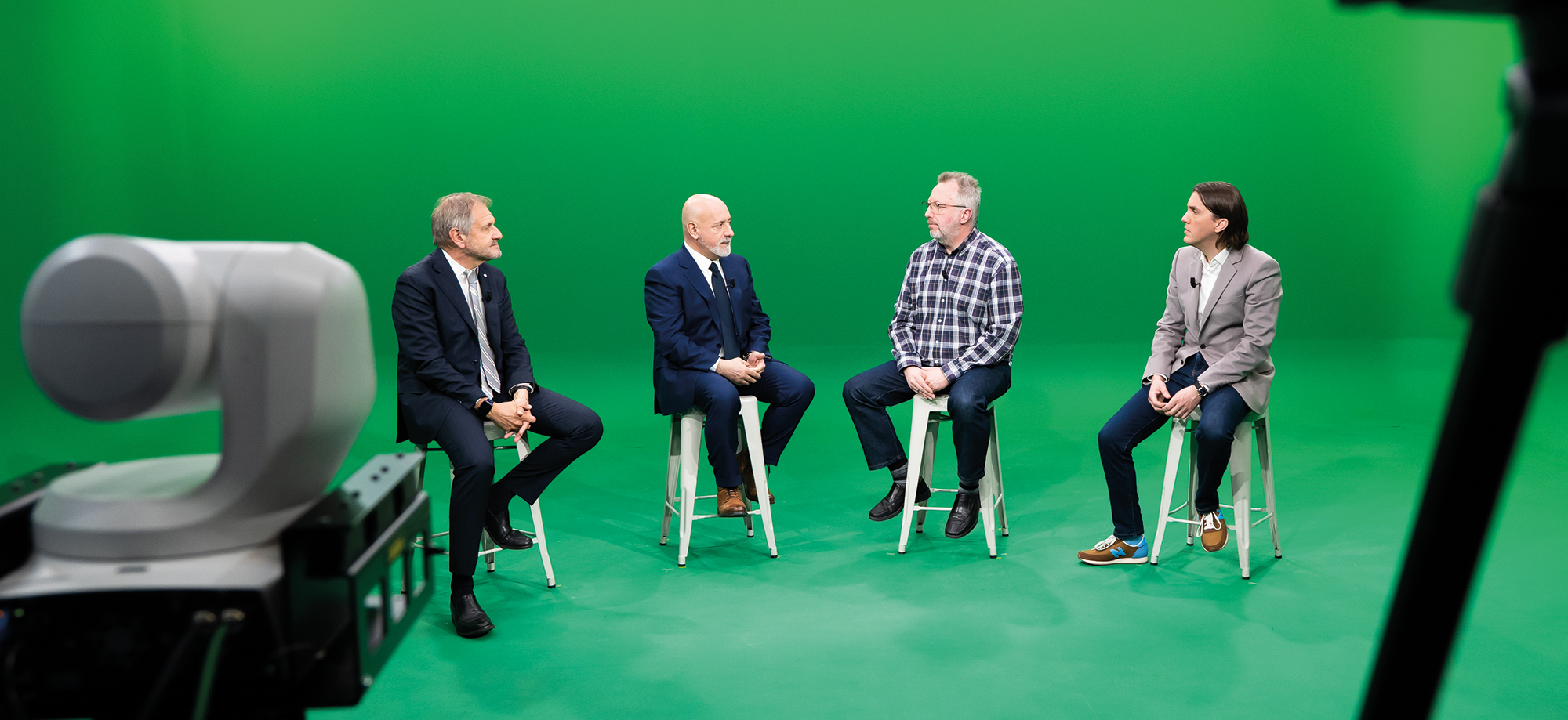 Posted on Jun 28, 2022 by FEED Staff
Sponsored editorial
An event in Paris this spring allowed service providers and broadcasters to discuss the future of IP production
In April, an elite group of media tech suppliers gathered in the French capital to compare notes on the future of live broadcast. The host was media services vendor Videlio; the subject was Panasonic's new software-based production platform Kairos – and how tools like this are set to revolutionise the industry.
Guests included Tobias Lang, CEO of AV product giant Lang AG. From live event company Creative Technology came head of vision and integrated networks Sid Lobb, and IP solutions engineer Sam Hatcher. From Italian broadcaster Mediaset, head of TV production systems technology Marco Di Concetto, and director of broadcast technology Mauro Cassanmagnago, rounded off the line-up. They joined host Guillaume Durieux, Videlio general director. The occasion was an opportunity to create an informational video highlighting the benefits of Kairos, but more than just another product promo, the piece shows Kairos at work in a real-life setting under the roof of a top production facility. The content also features customers giving testimonials, recorded in a Kairos framework. But the principal focus was on the future landscape of IP-enabled production.
When everyone works on the same technology for 20 years, it becomes a standard
"Kairos is designed to provide different solutions for different kinds of people," explains Guilhem Krier, head of new business & market development at Panasonic Connect Europe. "It's not a fixed, black box product. It's part of a new generation of software-based solutions that allow you to keep developing.
"Kairos started as a mixer, but that's only the first part. What it actually does is give you a powerful engine for processing uncompressed video in real time."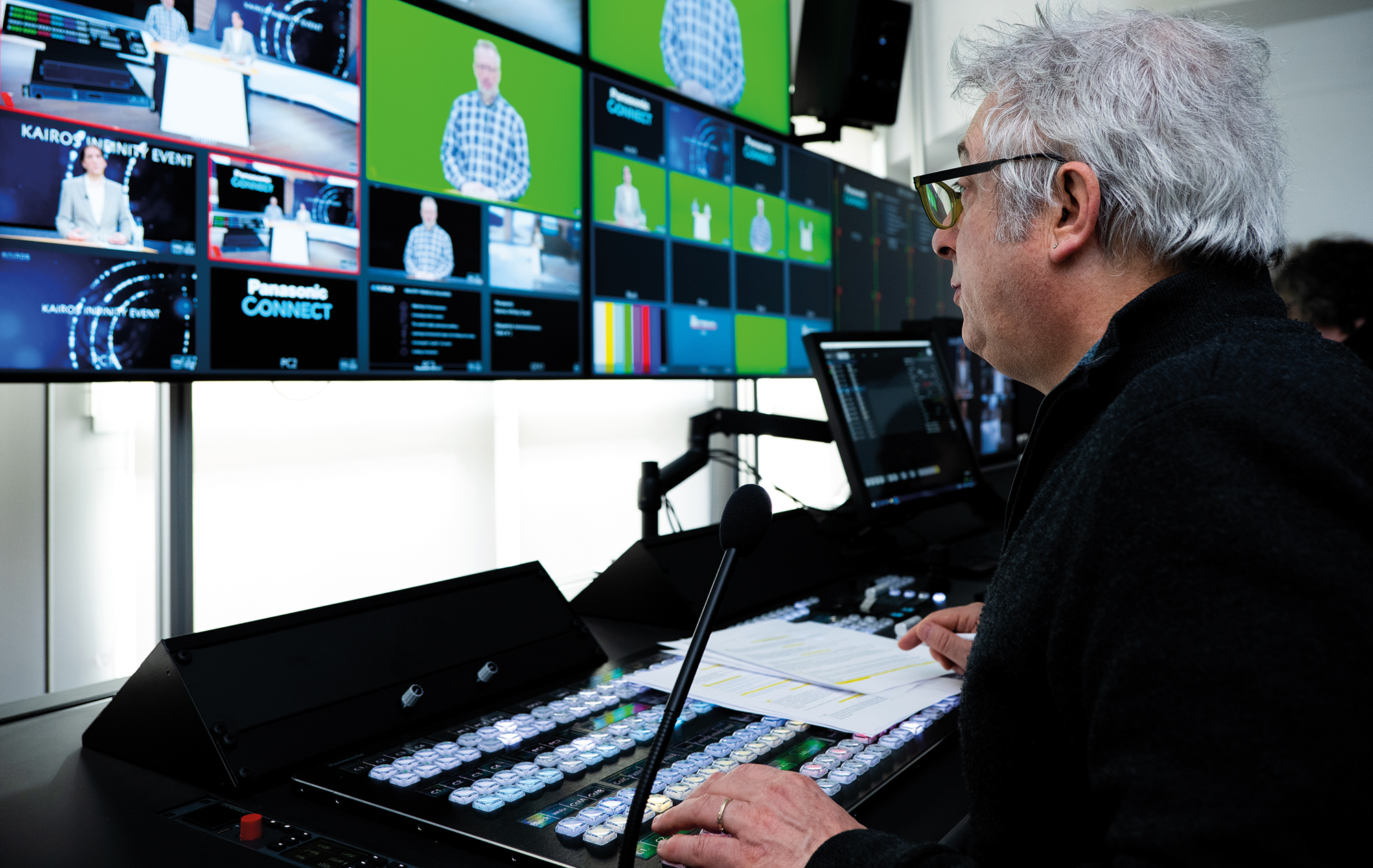 Broadcast transformation
Mediaset was already using Panasonic cameras and monitors in several of its Italian broadcast installations. Now it has doubled down, using Kairos for its digital transformation project.
"We are migrating all our studios and control rooms to IP, based on the SMPTE 2110 standard for video and Dante for audio," said Di Concetto. "These studios are very flexible and versatile, useful for several production types, from news to documentaries and interviews. It helps to automate a number of processes. We are still exploring the possibilities it offers." According to Di Concetto, the move to IP is a significant transformation for the video content industry. "Our aim with IP is to make the work of control rooms more interchangeable — so you can work on content from one studio, then use it to operate a different studio a short time later, without moving any equipment."
Training for the IP game
Switching to IP infrastructures lets facilities incorporate and take advantage of these software-based solutions. As facilities get upgraded, though, technicians must be brought up to speed.
This is an opportunity to go through a change, which is helathy for our company
"For anything software-based, the training is key, because that is how you implement a standard for the market," observed Panasonic's Krier. "When everyone works on the same technology for 20 years, it becomes a standard. Even when you have similar tools on the market, it remains the standard because people have already trained on it and are reluctant to work on something else."
Panasonic has established a Kairos Academy, designed to get past talk of technology and into practical use of the system. Creative Technology, an expert in large event production and subsidiary of NEP, is one of Panasonic's key UK training partners.
"We were quite early adopters of Kairos," said Creative Technology's Sid Lobb, "advising on its live event deployment even before it was widely available. We then used it in the Tokyo and Beijing Olympics. "We're making a big move towards 2110 in media infrastructure, probably one of the first companies in the live events sector to do so. A killer feature is the ability for Kairos to be both a vision mixer and screen switcher."
The Kairos training programme at Creative Technology's UK HQ helps working engineers and operators get their heads around some of the fresh concepts that Kairos introduces, like working with scenes and layers instead of MEs and keyers. Creative Technology hosts a variety of new learners, from professionals with traditional vision mixing experience looking for additional knowledge, to those who are completely comfortable with these novel ideas and want to jump in at the deep end. And this includes people from all over live event production, broadcast and systems integration.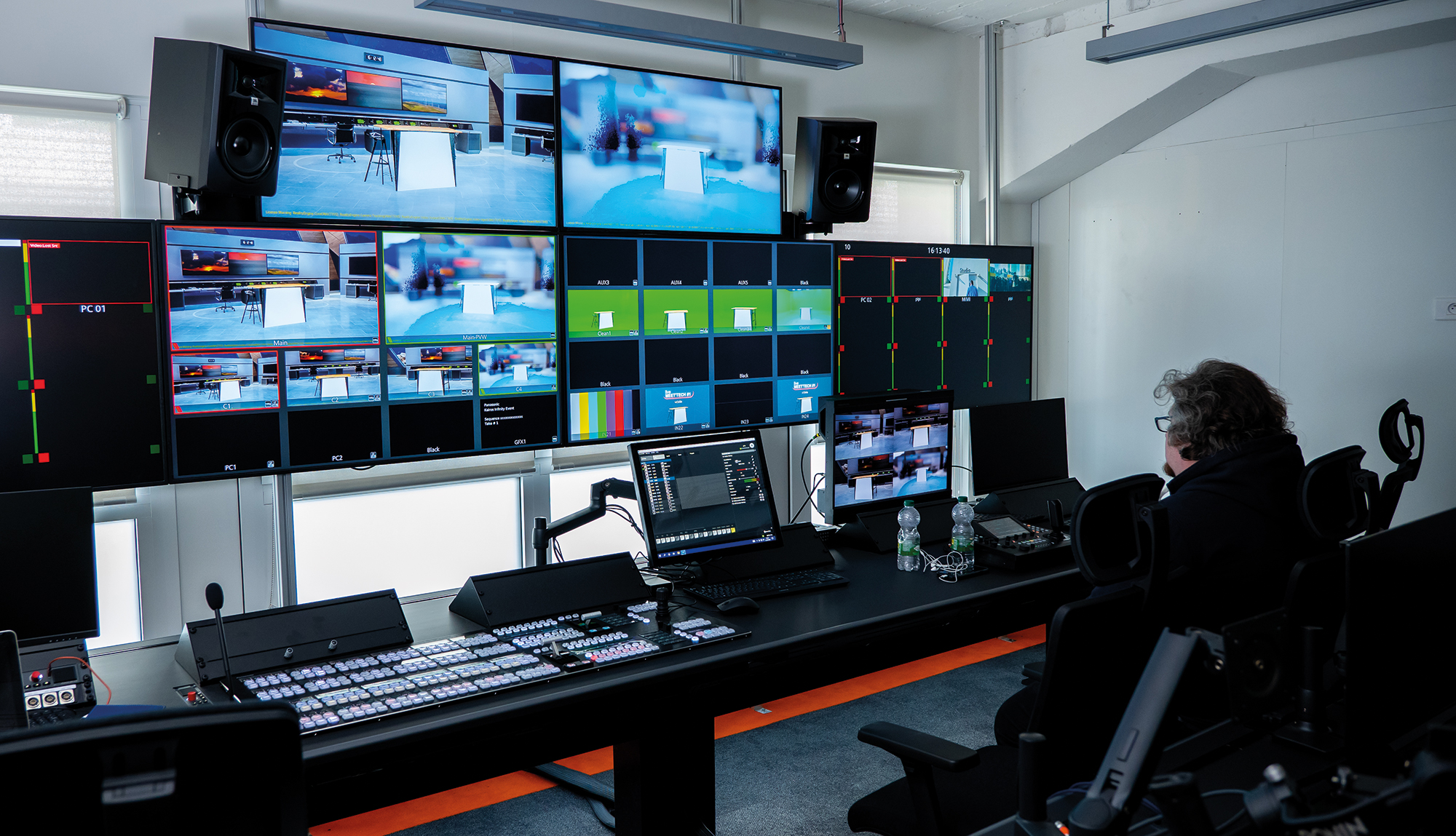 "One of the best things about Kairos is that it's so flexible and you can do so many things with it, that you really need to listen to what each person wants from their training."
A new generation
As a supplier to the event industry, Lang AG decided to invest in Kairos for its rental fleet.
"We believe it is a platform that will last for some years," says Tobias Lang. "Normally, we have rented out big SDI matrix solutions, but with IP that now just becomes a small switcher. As logistics are getting more expensive, isn't it a good idea to have less hardware to bring to a show? In a future set-up, you can imagine a solution with switchers instead ofmatrixes – and so less weight. Also, through IP, you might use computing power not even at the venue. As a supplier, that may mean we start renting out computing power."
Lang always has an eye on the future, seeing IP production not only as a way to bring down costs and create content more efficiently, but also as a catalyst for a larger transformation. Something else very much in the company's plans is 5G, which has the potential to make IP broadcast and events production seamless and easily accessible. For Lang, 5G and Kairos will eventually go hand in hand.
"This is an opportunity to go through a change, which is healthy for our company."
This article first featured in the summer 2022 issue of FEED magazine.