MPB: Reduce, Reuse, Recycle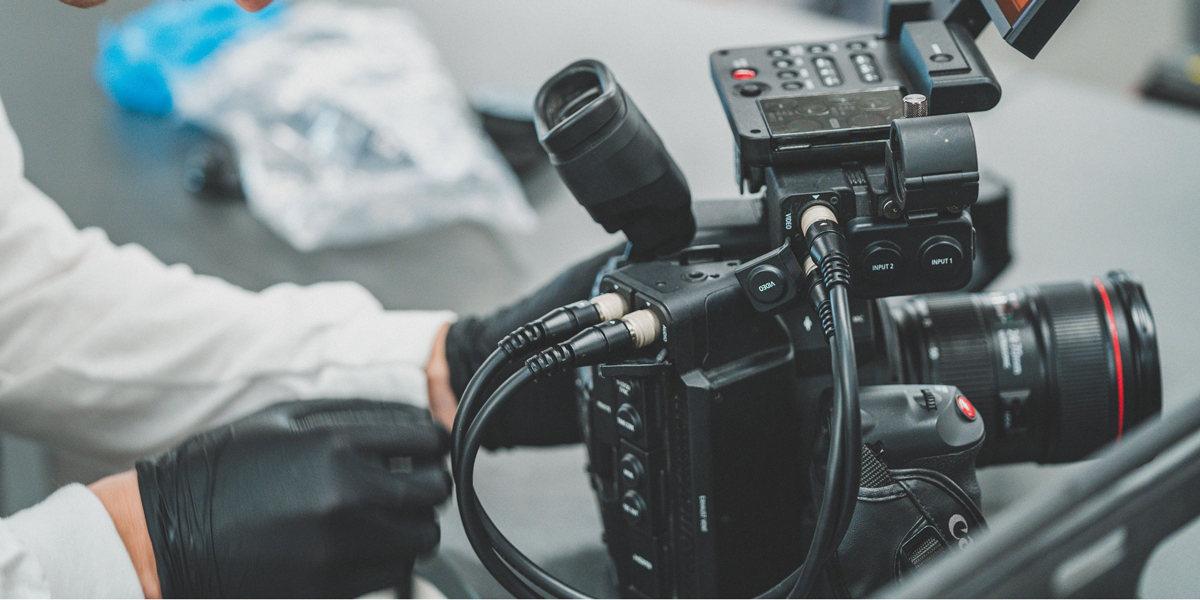 Posted on Feb 17, 2023 by FEED Staff
Sponsored editorial
Buying new is officially so last year – pre-loved is in. MPB is an online platform transforming the ways we buy, sell and trade in our photo and video kit, a perfect solution to e-waste
We all know and recognise greenwashing as that manipulative type of marketing technique, where green PR is readily deployed, deceptively persuading the public that an organisation's products, aims and policies are environmentally friendly. 
As it turns out, the photography, videography, streaming and broadcast segments are no exception to this. Bafta's Albert carbon calculator determined that an hour of TV typically generates 14 tonnes of CO2.  
Data from the Global E-waste Monitor has also revealed that most e-waste comes from small equipment, claiming that cameras and vacuum cleaners are the worst offenders – with a stonking 17.4 million tonnes becoming waste in 2019. 
It begs the question: how much does this weigh on our industry's collective conscience?
"I think there's a concern that simply did not exist three or four years ago, with both consumers and businesses, surrounding the choices made when buying equipment," says CEO of MPB, Matt Barker. "Some of that is on the softer side of asking themselves: 'Is this a business that we're happy to be a client of, with green credentials that support our own sustainability agenda?' That's something we spend a lot of time working on with our own suppliers, ensuring that what they are doing is sustainable, matching our environmental goals."
MPB was founded by Barker in 2011 – and just celebrated its tenth birthday during the pandemic. 
It is the largest platform globally for photographers and videographers to buy, sell and trade kit, an admirable example of a way to greenify – as well as streamline – your business' production practices. 
One, singular ecosystem
"The definition of 'kit' has expanded immensely," emphasises Barker. "When we started, we were very much a dedicated UK platform, for entry-level photographers."
The business has evolved rapidly alongside that definition of kit mentioned by Barker. While continuing to be headquartered in Brighton, MPB now also has international reach – serving the EU from offices in Berlin, and the US from New York. 
"With that growth has come a massive expansion in the kits we offer, both in terms of what people can buy, and what they can sell.
"When we founded the business, there were about 100 different items customers could choose from. Today, there are thousands, only increasing exponentially each year.
"There has been a massive expansion into the cinematography, broadcast and streaming markets for MPB as well. We've seen items added to our catalogue that could appeal to any individual, freelance videographers and content creators – right the way through to the more high-end cinematographers."
MPB has continuously built its internal team to encompass the expanding databases from new industries, having recognised and anticipated this inevitable growth in its catalogue.
"There was a period in time, I struggle to pinpoint exactly, where both videography and photography kits became one, singular ecosystem," continues Barker. "In the past, you had your broadcast kit and video cameras, and then you had your photography gear and lenses. At some point, those two worlds came together, and today there are dedicated lenses and kit for video, podcasts and photography – for example. 
"Fundamentally, there now exists an interchangeability of the systems, and the cross-pollination between video and stills is much greater."
A trusted source
Before MPB, Barker stresses how the only other available e-commerce options for buying and selling camera equipment were eBay and Amazon – choices that were unrealistic for professional photographers and videographers looking for high-end,  high-quality pre-loved equipment.
"It just struck me that there's always been this massive market for second-hand kit that's in circulation for so long due to its longevity. This was paired with the fact there was nowhere to buy kit from a trusted source, which you could firmly say had been rigorously tested."
In contrast, every piece of gear that comes through MPB's system is carefully inspected by product specialists. Additionally, it always comes with a six-month warranty, providing customers with peace of mind and a message that buying used doesn't mean a sacrifice of reliability.
"It doesn't matter whether it's a £20 accessory or a £50,000 camera; they all get treated in the same way, using the same processes," Barker adds. "It's a very efficient e-commerce system for buyers. We have also invested a lot of time and effort into the data we own around the pricing of kit, ensuring that we are offering really great value."
It's difficult not to wonder how, with the sheer volume of different items the company has dealt with, MPB manages to list products never seen before.
"If you come onto our platform in order to sell something you're unable to find in the database, this is not an issue. We have an option where a new item can be listed – and it's submitted to our pricing team before being added to our database."
Goodbye bad buying
It is easy to see how MPB slips neatly into becoming pivotal for that industry-wide desire to do something about the environment – rather than greenwash away a lack of action.
"Fundamentally, there has been a conscious movement towards the idea of reuse, from consumers to the national broadcast market.
"It's not even just the act of buying second hand that's important, it's the fact you are repurposing and giving function to things that simply aren't used. Our job – ensuring unused kit is brought back to the market and finding someone who will have it – is a powerful message.
"It's not going to change the world on its own, but if everyone thought more about using pre-existing gear rather than buying something brand new, it would make a huge difference," Barker concludes.
See what MPB has on offer today at mpb.com
This article first featured in the winter 2022 issue of FEED magazine.