Qibb The Integration Impulse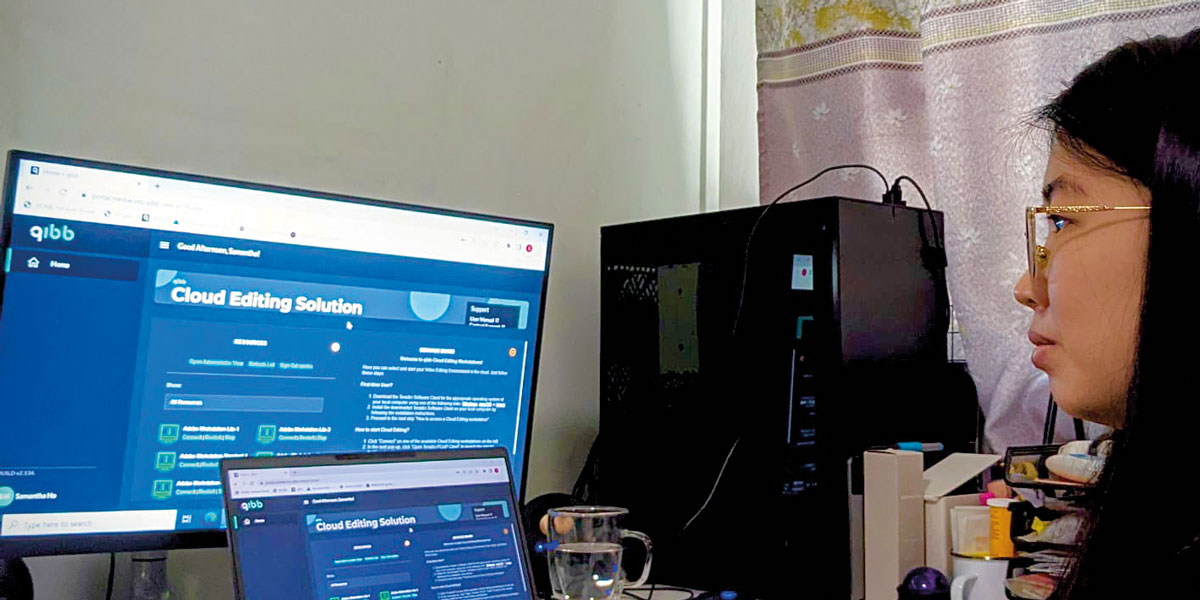 Posted on Jul 6, 2023 by FEED Staff
Sponsored editorial
Established by Qvest, but independent since 2020, Qibb is now a leading integration platform for professional media workflows
Five years is a long time in most areas of technology, and media workflows are certainly no exception. If you want proof, simply take a look at the Qibb platform and consider its remarkable success story since it was first unveiled in 2018. Qibb was initially shaped by a team at Qvest, the Cologne-based systems architect, ICT integrator and developer of innovative software solutions. 
Jonas Michaelis, who is now CEO at Qibb, recalls that the initial impetus behind the platform was "a wish to reduce the complexity of software integration, workflows and automation between third- party systems – something Qvest needed to achieve regularly in its own projects, which was often a big effort. Therefore, the team wanted to develop a toolbox that would enable the integration of many different systems with minimum effort, as well as provide the ability to reuse certain building blocks and be more efficient in project delivery times."
The result of these deliberations initially was a product called Qvest.Cloud – subsequently rebranded to Qibb when this part of the business was spun out into its own entity in September 2020. "There was a recognition that the platform needed to be focused on separately in order to continue its development and bring it to the widest possible market," explains Michaelis.
Qibb now provides connectors to more than 50 third-party systems, and with development of the platform very much ongoing, it's clear the strategy has been successful. "From day one, there was an acknowledgement that systems integration now requires a different approach, based around the easy creation of modular solutions across the media supply chain, which continues to be the driving principle," confirms Michaelis.
Maximum flexibility
The Qibb platform has several core features – Flow Editor, Dashboard System and Catalog – designed for maximum flexibility in a dynamic environment. With the low-code Flow Editor, it's possible to build and maintain integrations and connect applications into solutions with automated, rule-based workflows. 
The Dashboard System incorporates modular user interfaces, encompassing integrated applications and enabling the user to visualise data from the system or trigger actions in the workflows.
Finally; the Qibb Catalog contains a number of ever-growing connectors (Nodes) and templates (Flows). By leveraging this, users can build Flows significantly faster with pre-integrated building blocks.
"Our customers utilise Qibb as a platform from which to build the integrations themselves. Essentially it's a 'platform as a service' approach," explains Michaelis. "They could have a case where Qibb can solve a specific problem, such as enabling the automation of a publishing process from MAM to CMS. But they could also want an end-to-end solution, encompassing a range of systems."
When maximising the strengths of the Qibb platform, Michaelis points to Mediacorp – Singapore's national media network and largest content creator. Mediacorp is using Qibb to facilitate a flexible cloud-based HD video editing architecture, allowing it to use resources more efficiently. 
"Qibb makes it far easier for Mediacorp to adjust its operations for peak workflow, support more powerful disaster recovery and increase WFH. In short, it gives the agility Mediacorp needs as video editing requirements evolve," he explains.
Tailoring the future
One of the most vital components of any production is personalisation.
"The broadcast industry is increasingly orientated towards the end customer," asserts CTO of Qvest, Thomas Müller. "This results in a higher need for personalisation – through data collection, analysis, recommendations and generative AI.
"To enable result-orientated work in the long term, the technical system must therefore become more agile. As a system integrator, Qibb integrates the corresponding functions for our customers quickly and securely, thus meeting the new requirements."
The Qibb solution continues to develop. Michaelis also mentions the potential of generative AI, noting that version 4 of AI chatbot ChatGPT was integrated into the platform within few days of  launch. "It's not about replacing what media operators and journalists are doing; rather, it's about helping to make their creative processes more efficient," he confirms.
"Companies in the media and entertainment industry need clear differentiators in the age of ever faster-growing content offerings," concludes Müller. "The quick, easy adaptability of technical systems is one of the unique selling points of Qibb, which makes a decisive difference for customers." 
Originally published in the Summer 2023 issue of FEED.