Red Bee: Racing to save the planet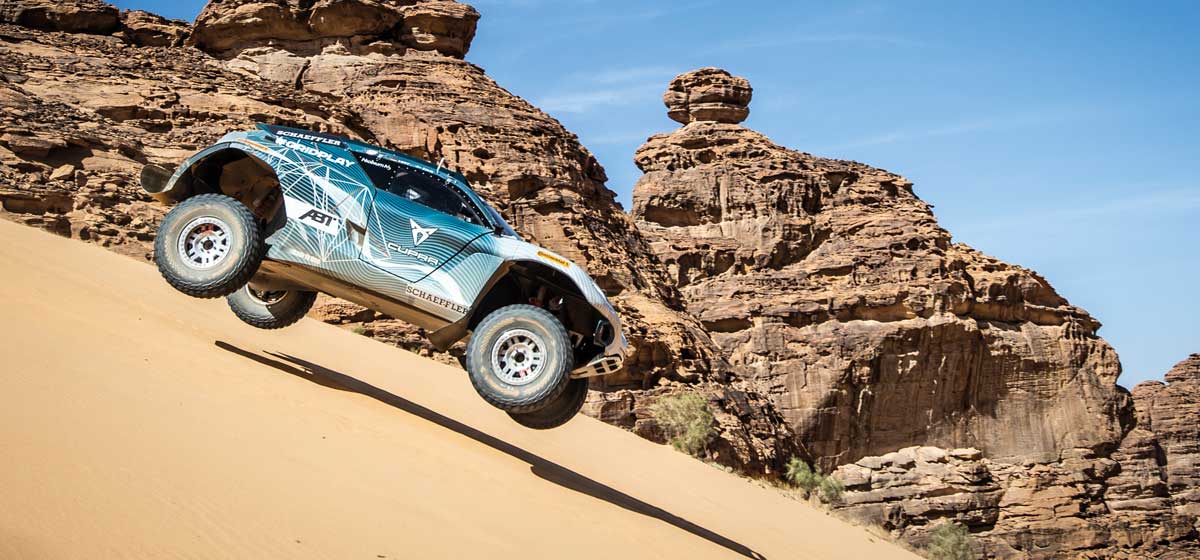 Posted on Sep 10, 2021 by FEED Staff
Sponsored editorial
IP technology has seen a steady growth in live content production. Is it time to make the big switch?
Extreme E is an all-electric racing series that not only features some of the coolest petrol-free cars tearing around amazing locations, but also aims to highlight the threat of the environmental crisis. The Extreme E series brings racing to some of the world's most remote locations, from the deserts of Saudi Arabia, to the melting icecaps of Greenland.
The inaugural event's environmental agenda has shaped its 'TV-first' approach. According to Extreme E's head of broadcast and technology, Dave Adey, it's not about getting thousands of spectators on the track.
"We want to be able to 'race without a trace' and spend every penny on getting a fantastic-looking TV show on the screen." 
The series, which sees women and men drive the off-road, hydrogen-fuelled vehicles, aims to attract a more generalist and younger demographic than F1, with digital platforms a key part of this mix – engaging audiences across multiple platforms.
"We need to reach the devices that this generation interact with and use, without completely throwing away the linear TV model," Adey explains.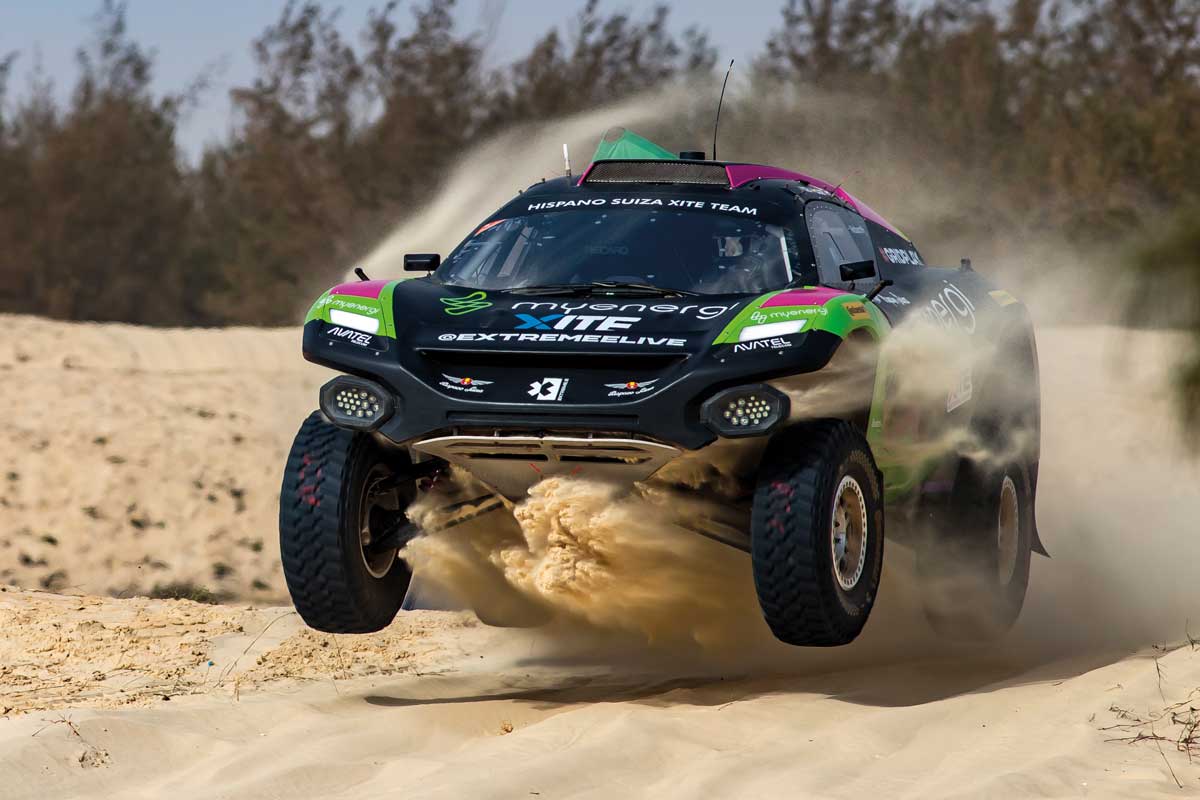 Agile and flexible
Broadcast specialist Red Bee was contracted to provide the show's linear and digital distribution, which involved the seamless management of feeds, platforms and infrastructure. The event generates a world feed, the command centre feed, four on-board camera feeds and 16 audio channels.
Broadcast feeds are distributed to over 60 rights-holders around the world, via four different satellites – for US, Africa, Europe and Asia – as well as broadcast feeds going through the BT Tower in London.
Digital feeds go to rights-holders who have requested streaming, including Extreme E's own website. In addition, social feeds are created for YouTube, Facebook and Twitch, as well as for a clippings service to Twitter and TikTok. An RTMP stream is also provided for an experimental Augmented Reality project that a major UK rights holder is currently testing.
Red Bee uses its own managed OTT platform to enable the direct-to-consumer feeds for Extreme E's live and catch-up service, as well as providing protected geoblocking required by some rights-holders.
According to Adey, Red Bee's ability to be agile and flexible with its operations at short notice made it ideally suited to managing the unpredictability of live motor sport on its first outing. This strength came into play following a schedule change to a Saudi race qualifier, when it became clear that vehicles were kicking up too much sand to race together safely.
Red Bee's Steve Russell explains: "This led to a format alteration and subsequent schedule change, which required an overrun. Our value is not just in the delivery, but in the flex – you need to be able to understand what's going on, then react and adapt to changes quickly and communicate to the rest of the supply chain."
Assessing value
Through its in-house analytics engine, Red Bee provided the client with the data it needed to back up and improve its overall broadcast and monetisation strategy.
"We can get into really granular information in terms of any stream we play from our website," says Adey. "This means that if people are mainly looking via mobile, we might change the look and feel of a programme in terms of the graphics. It also enables us to assess the value for sponsors and rights-holders in each territory."
"Red Bee flexes its muscles in terms of what we can pull together," adds Russell. "Delivery to broadcast and streaming to OTT is well established – but as you bring in VR and a load of different feeds within a service, it shows our capabilities to bring them together within a joined-up service offering."
This article first featured in the Autumn 2021 issue of FEED magaine.