Chilling out with corporate video
Our experts tell us how businesses can use video to boost revenue and drive traffic.
FEED Round table guests are: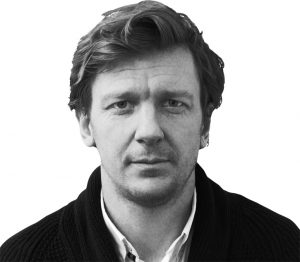 Jonathan Wells EDRB
Jonathan Wells is multimedia director at European Bank for Reconstruction and Development (EBRD). After 13 years in journalism and broadcasting, he now directs the video communications activities of the EBRD, which includes short, feature, social and VR content.
Mark Currie Chocolate Films
Mark Currie co-founded London-based Chocolate Films in 2001. The company is a specialist in producing short-form promotional, social and documentary content for institutions and companies, particularly those in the heritage and culture sector. Mark is a Fellow of the RSA and a creative director of the 1000 Londoners video project.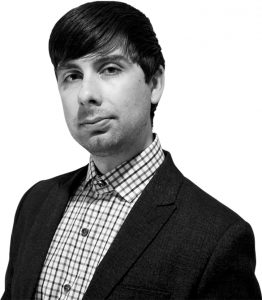 Spiros Andreou CDEC
Spiros Andreou is service delivery manager at AV integrator CDEC where he focuses on managed AV/IT services. Prior to this he led transformational change projects for the Service Desk, Second Line/Endpoint support and AV/Digital support at Goldsmiths University.
With everyone having access to world-reaching video and communications technology, businesses can create video offerings specifically targeted to their customers. In this month's round table, we feature a hypothetical winter sports centre who wants to use video to skate circles around the competition.
IceLand: We are the marketing team of IceLand, an ice skating facility that offers a variety of activities, including skating lessons, parties and ice hockey. We also have a café and an equipment shop on-site where we sell our own brand of professional-quality ice skates. Our rival rink, SkateWorld, has a much better location near a shopping mall, and though the facilities and offerings aren't as good as ours (we think), they do much better.
At present we have a YouTube channel, plus Twitter and Instagram. Our president is wondering if an expanded video offering could help boost our business. We want increased ticket sales at our venue and more traffic at our store and want to boost our brand so that it becomes synonymous with fun on ice.
Do you think we're on the right track? Could an expanded video offering make for a step change in our business? Or is it that we just need to raise our marketing budget?
Spiros Andreou, CDEC: The success of an expanded video offering will depend on the content. There's undoubtedly additional marketing opportunities available but if used properly, video can be much more than this. With video you can build a loyal audience. Since you offer ice hockey facilities, you could show games, profile players or run special events. Or you could offer behind-the-scenes video or even content from pros to show how it's done. All of this will build interest and hopefully inspire people to return on a regular basis.
Also, share the expertise of your team. Your venue may be in an out-of-the-way location but if you can show your knowledge and skill, people will travel.
Mark Currie, Chocolate Films: Yes. Since your location will have less immediate footfall, it's a great idea to choose to use video as your shop window. And there is no better way of communicating the experience of skating than video.
Jonathan Wells, EBRD: Visual storytelling is the most powerful marketing tool a company has at its disposal, if executed in an imaginative and creative way. Done badly, your business will look amateur and could even become a laughing stock. Done well and you'll reap the rewards as viewers admire your brand and its professionalism. So the short answer is, yes! There are so many ways to use video. The key is to have a plan, a message and keep it simple.
IceLand: Should we develop our own in-house team for video and online media? Or work with an outside company?
Spiros Andreou: There are benefits to both. An in-house team will have a closer knowledge of what's going on at the venue each day, and you maintain creative control. However, it could be expensive to permanently keep people who have the necessary knowledge and skills, not to mention the investment needed in kit. Outsourcing would mean you have the skills and equipment available immediately plus a team on hand with knowledge who will be able to offer advice and guidance as you get off the ground.
And there are several companies in the marketplace that are able to provide audiovisual services on a monthly or annual fee basis, without the cost and risk of ownership of any of the equipment, support or maintenance.
Mark Currie: I believe that a mix of the two would produce an impactful and cost-efficient video strategy. I'd recommend commissioning an external company to produce content with longer shelf-life – a top line promo, Facebook headers, campaign films, moving backgrounds etc. They will have the rigs, the gimbals and the best cameras to get beautiful action footage on the rink.
Your team should be responsible for the immediate content, including Facebook videos, Instagram stories and event promos. But crucially, you should ensure that the external company sets you up with everything you need to make sure your self-produced content will look great. So that would include a library of versatile stock footage shot on location, a style guide for self-produced content so there is continuity of graphics and photography, and a training session for your team.
Jonathan Wells: This is an interesting dilemma. At the EBRD, we have recently recruited our own hugely talented videographer from the BBC and two excellent young video journalists from Cardiff Journalism School. It is paying huge dividends. They completely buy into what we're doing and why we're doing it. For our department, this change has made a huge difference to the quantity and quality of content we're producing. Using outside companies is far more time consuming
and expensive.
Having said that, I imagine IceLand is a smallish company, so bringing in a full-time videographer is unlikely to be an option. IceLand could employ a social marketing firm and a video production company to launch a series of video campaigns across social media channels. You should also ensure that your marketing/communications department are video savvy and can produce basic video using smartphones. Some smartphone video training would help the team understand the amazing things you can now do with
your phones. The range of apps and equipment is staggering. Anyone can make a slick video.
IceLand: How might we use video to drive more sales of merchandise in our shop – both online and at our venue?
Spiros Andreou: Video is a great tool for this and it's been shown repeatedly to increase traffic – the first step in growing online sales. Videos also provide great content for social media, helping to increase followers and start conversations. Product videos or reviews can help to sell specific items. If you're proud of your own brand ice skates, use this opportunity to explain why and provide links to purchase directly.
Also, don't think of display and visualisation as just TVs. There are a range of options when it comes to displaying content, such as projection mapping around unusual objects, LED screens in all shapes and sizes, and moving elements around the environment. Looking towards the future, there is augmented reality, where customers use their mobile devices in the environment to experience a virtual store overlaid against the real world.
Mark Currie: Short and direct promos on social media can be a way of promoting sales to your audience. As long as these are integrated into a planned digital marketing and sales strategy it can have significant impact. Since you have access to the products and the rink, you'll be able to produce a really high production value but cost-effective series of promos, using product shots intercut with footage of the products in action and graphics. These can be reversioned for screens in the shop and in the café.
Jonathan Wells: Ice skating is a leisure sport which families enjoy, so any video that IceLand make should be accessible, interesting and even silly.
Why not run a competition every week or month showcasing the latest bit of equipment that's in the shop? Shoot a short 30-second video featuring the latest ice skate (for example) with a pro doing their thing and then ask viewers to share and comment to be in with a chance of winning that particular skate.
IceLand: Can we use live video and live streaming to boost our brand and maybe create interesting live experiences for our skaters?
Spiros Andreou: There are many opportunities here. Host a Q&A with a skate instructor, teach new moves with how-to videos, give a live tour of your facilities, announce new events or special nights, link it to promotions in the store and café, host vox pops with skaters as they finish their session so viewers can see how much they enjoyed it. As I guess you have a mostly local audience you could host competitions. It's important to build a personality in these videos, make the experience fun and highlight the many different events you offer.
If you offer curling, you could live-stream matches or create tournaments, highlighting the variety of activities on offer at IceLand, which could also lead to additional merchandising opportunities.
Mark Currie: I believe that you'd get the most impact from producing regular multicam live streams from events. Competitions, or ice hockey matches, would be great to share live. You can also build promotional campaigns around them which will build awareness of the venue.
Jonathan Wells: Facebook live and Instagram live are great ways of engaging with your fan base. Keep them dynamic and interesting and practise beforehand! It doesn't need to be like a professional live on BBC. In fact it's important that you keep it casual and make light of the fact that it is an amateur broadcast.
The EBRD has been doing Facebook Live at events over the past year and the audience really love them. They generally work when they're not too long, there's lots of interaction with the audience and a variety of guests. IceLand should do live video during holidays such as Halloween and Christmas. At Halloween, for example, the presenter could run a most scary/best fancy dress competition on the ice and ask viewers to vote for their favourite using the comments section. Is there a local ice hockey team that play at IceLand? Could you live-stream their games?
IceLand: People always compliment us on our venue and café. Are there creative ways we could use video in and around the venue itself?
Spiros Andreou: Any video would have to complement the atmosphere within the venue and the café. In the main venue, video could be used to demonstrate new moves and encourage feedback and interaction. In the café it may be more relaxed and the focus could be on longer form content as there's a more captive audience.
Mark Currie: A video stream from the rink to the café could be great. Short how-to clips with different moves and techniques, explained visually, could also give your customers an added-value experience in the café and encourage them back on the ice.
Jonathan Wells: Use Instagram to show off the wonderful food you're serving (make sure it's wonderful though as you don't want dodgy burger pics going viral!). Think about gifs, cinegraphs, time-lapses, slo-mos, parallax 3D stills, people portraits. Most of these can be done through apps from your smartphone. Faces always do well in visuals – shoot lots of happy faces from a diverse range of people.
IceLand: We have a snowman mascot named IC. We sell T-shirts and marketing materials featuring the character, and our ads featuring IC are popular. How can we best use video to develop the intellectual property around the IC character?
Mark Currie: It would be great to turn IC into an animated character. And I'd recommend using him in different ways. Short-form social content would be great – especially if it's eye-catching and funny. Seeing the character skate and dance on ice (possibly composited into the real location) would be wonderful. But I'd also ensure that there were templated clips that could be used across all other content (self-produced and professionally produced), to link the character to the location.
IceLand: Looking well ahead into the future, what other kinds of video engagement are on the horizon that we should think about?
Spiros Andreou: AR/VR is definitely an area to consider – allowing people to virtually experience skating or enhancing the in-store experience. In the shorter term, live video is definitely an area to get into, and personalisation is also an area to consider.
Mark Currie: I think that live and streaming content will keep growing and a skating rink is a great place to experiment with it. It will take us closer and closer to the action, with live action cam feeds from skaters on the rink and stabilisation devices decreasing in size all the time.
Jonathan Wells: VR is changing and developing incredibly quickly. The EBRD has just shot two VR films in Jordan including one from the ancient site of Petra. People love VR but it is logistically challenging because the viewer needs a headset and, currently, not many people have them. I think this will change in the coming years.
Iceland could shoot a VR experience from the ice rink. You could be even more ambitious and shoot a VR experience with some of your top skaters from the Dutch canals? You could post this as a 360 video on Facebook and YouTube and showcase it as a VR experience with a headset on location at IceLand.
This article originally appeared in the July 2018 issue of FEED magazine.