Round Table: Big broadcast for small sports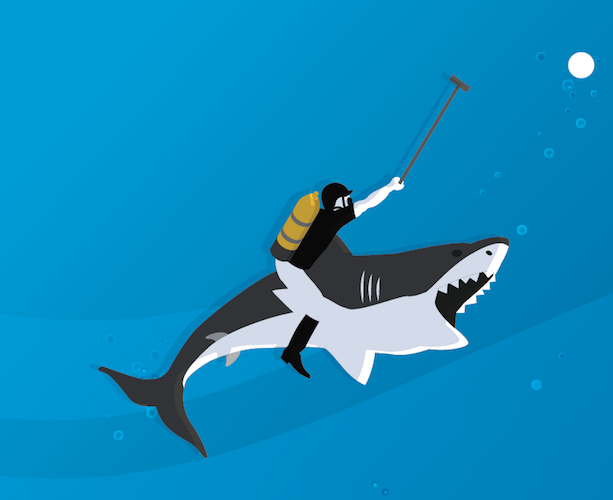 Small sports organisations and leagues can use new digital tools to reach audiences that only big networks could reach a generation ago. In this round table, an up-and-coming shark polo (not a real sport) team asks the experts how to get in on the streaming feeding frenzy
Our FEED round table guests are:
Olalla Cernuda, head of media & communications, International Triathlon Union
Olalla is a journalist with over 20 years of experience in television, digital media and sports. Since 2015, she has been in charge of all the media and communications for the International Triathlon Union (ITU), the world governing body for the sport of triathlon and its related other multisports. The ITU's web outlet, triathlon.org, was a pioneer in online sports streaming.
Liam J. Hayter, NewTek
Liam is NewTek's workflow and solutions architect for EMEA. Based in London, with over 18 years experience as a creative technologist, Hayter joined NewTek in June 2017 and provides pre-sales product knowledge, IP workflow and systems architecture to customers.
Charlie Prichard, Pixellot
Charlie is the UK director of sales and business development for Pixellot. Pixellot uses AI to enable professional and amateur sports organisations to cover and monetise their events. Pixellot's patented technology streamlines the production workflow, and helps provide interactive coaching capabilities and new kinds of
sports content.
—
The Chums: Hi, experts! We are the owners of the Chums, one of Freedonia's top shark polo teams. Previously a niche sport, interest in shark polo is growing, as evidenced by the recent biopic about shark polo legend Ben Gardner, and the new hit song Don't Play (Shark) Polo With My Heart.
We think shark polo has an opportunity to go global, but most teams in the league are still operating under tight budgets. Our team wants to use innovative video coverage to attract new fans, reach a global audience and attract sponsors. 
In 2020, the Chums will be hosting the Shark Polo World Championships. By then, we want to have full coverage, with high quality presentation, great graphics and solid social engagement.
But right now, we're starting from scratch. I hope you can help us by answering a few questions…
First of all, we have an iPhone on a tripod with an announcer on a USB mic. Surprisingly, we can get pretty good coverage out of this set-up. But what is the next step up? What kind of production gear should we be looking at to take this to the next level?
Olalla Cernuda: Focus on technology, but don't forget the content. If you really want to engage audiences, live streaming is vital, but giving your audience a bit of interaction is almost as important. With the same technical set-up, why don't you try to do a pre-live show in which you can do quick interviews with the players and coaches, explain tactics, get experts to talk about the sharks – something that engages the audience and also gives you extra airtim
Try to have technology always working in your favour, too. Get unlimited data local SIM cards for your iPhone (you don't want to run out of data in the middle of the match). Prepare graphics with start times of your event in all different time zones. Use social media to tell people what you are doing and to engage with them, but don't give away live content for free if your channel is a pay one.
Liam J. Hayter: Installing Skype on the iPhone and using Skype TX on NewTek's TalkShow or TriCaster/VMC production systems would allow remote presenters to 'dial in' to any production. And NDI Camera for iPhone and Android will turn your existing set-up into an NDI source over Wi-Fi, and again a TriCaster/VMC connected to the same network can then bring this in over Wi-Fi.
Once you've got your live sources coming in, the next step is adding the right live production environment. The great news is that an NDI IP environment will allow you to effortlessly grow.
Charlie Prichard: With the minimalist approach you've already taken, it's worth asking why you've minimised the type and amount of equipment to achieve the results you need. Is it cost? Is it manpower and resource? Is it striving for simplicity? If any of these ring true, then it's certainly worth looking at automated production, driven by artificial intelligence, where single cameras and no human intervention can create authentic broadcasts. We at Pixellot are at the forefront of this sector.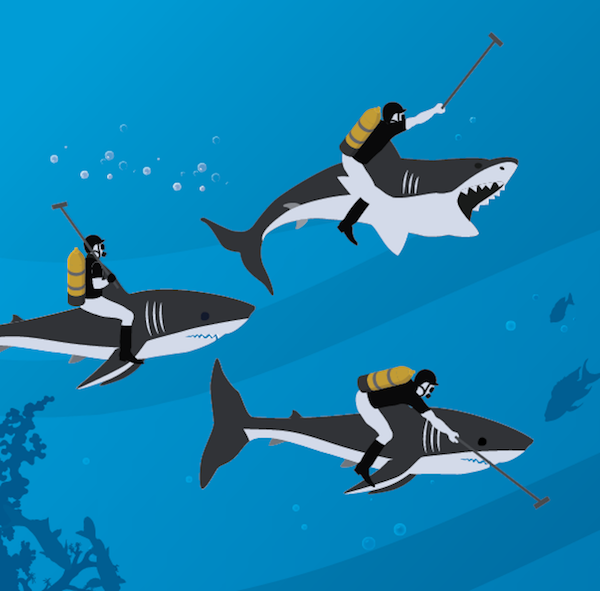 Chums: We currently host video on YouTube and occasionally stream via Facebook Live. Should we stick with these platforms? Or should we look at developing our own platform?
Olalla Cernuda: First question you need to ask yourself is whether you want to go big and free, or smaller but get revenue by having your premium content behind a paywall. Developing your own platform always gives you more control, but needs technical resources that can be difficult to get if you are still small. If you go for the free option, explore live streaming on Instagram. It's the platform with the highest engagement.  
Liam J. Hayter: It is always best to do some market research and look at where your audiences 'live' online. With NewTek integrated production systems you can run two encoders, each pointing to multiple distribution platforms, ie. YouTube, Vimeo, Azure, and custom CDN platform. We're not fussy.
One big caveat with Facebook is that they changed their terms of service last year, and will kill any stream to Facebook Live that's also going to a competitive CDN. There's simply no way round this currently, so if your audience lives on Facebook, its Facebook or nothing. If your audience doesn't live on a particular CDN platform, then you have the luxury of choosing the best service for your needs. 
Charlie Prichard: With any sports property, building an audience builds the value of the product. What you gain from YouTube and Facebook in the ease of access to billions of users and minimal operational costs, you lose from not creating a fully controlled, owned and enclosed platform. It's crucial to build out a strategy where both of these are harnessed. Use your existing social media audiences to drive the growth of any platform you launch yourselves. That platform will be an important next step for you, bridging between what you have now and where you might need to go in ten years time. 
Chums: We use a GoPro to get underwater shots, which we use for social media and cut together for highlights packages. We would love to do a live underwater feed. Any advice?
Olalla Cernuda: We have tried live GoPros during our bike segments in triathlon races and it does work amazingly well. We are exploring this season using GoPros linked to our 4G backpacks during the live feeds, but we haven't yet used them live underwater. It's something that we will try to explore next season, and are already planning on doing some tests. Underwater footage with GoPros is something we have been using a lot in the last few months, but not for live feeds.
Developing your own platform always gives you more control, but needs technical resources that can be difficult to get if you are still small

 
Liam J. Hayter: Underwater would kill wireless video solutions – simply too much interference is generated by a body of water. Wi-Fi and RF can struggle without line-of-sight in stadiums, too – a lot of humans is essentially a big body of water. However, NDI would not be an issue as you can get underwater Ethernet cables. You'd have to find a suitable housing/camera combo, but running NDI on Ethernet underwater shouldn't be a challenge at all.
Charlie Prichard: If the image quality is there and it's compatible with your wider production workflow, those are the two most important things. Just be sure not to have your underwater camera crew serve themselves up as a mid-match snack for the sharks!
Chums: As we grow our channel, how much of our production should we do and build in-house vs. outsourcing?
Olalla Cernuda: At ITU, we have decided to outsource almost all the production, editing and filming resources, but we have a consistent team that goes to all events. Our video editors are contractors, but we always use the same team so that we keep consistency in all our events and work as a team of individuals. 
We rely on specialised companies for the things that we as an international federation don't have the knowledge or the resources to do: DMC is directing our shows remotely from Stockholm, Intinor is providing our 4G backpacks, and Vimeo is our platform for the OTT channel.
Liam J. Hayter: That is a decision you need to make as a business. Typically, most clients we work with would hand off the distribution of the livestream to a hosted CDN service that has scalable servers to meet varying audience sizes. There's nothing worse than having more viewers than you can accommodate when popularity soars.
With streaming it's not just an outward push of content anymore

 
Charlie Prichard: With the possibilities brought by automated production, I think that our industry has already reached the tipping point where you can achieve high-quality live productions without the need for highly skilled camera teams. 
Automated production companies certainly prove this, whether that's a completely unmanned operation inclusive of video, sound and graphics or where you have minimal staff mixing a multi-camera production. This provides so many efficiencies in cost, skills and manpower that we're at a point where you could easily produce everything in-house to a very high standard.
Chums: How can we start using graphics packages to improve the coverage we offer? 
Olalla Cernuda: Being able to integrate our platform with our timing and graphics partners in events is really important. In fact, it's one of the added values that we offer to our subscribers – they can watch races live with timing and graphics integrated. It means making sure that our timing partners can be integrated into the platform, and some technical tests in advance before the races, but we have managed to do it in almost every single race this year. 
Having a really extensive API with lots and lots of information on our side always helps to have other information integrated in the live feed, and we are working on some pilots at the moment.
Liam J. Hayter: Content is king – simply adding graphics to a live stream will make it more appealing – especially where the current audiences are perhaps looking for more immediacy in their information. However, unless the content itself is appealing, then no amount of graphics prowess will grow an audience.
Charlie Prichard: Video production is all about storytelling. Advances in technology mean that graphics can be created automatically, with stories that evolve on screen in front of you. Every mainstream sport is pushing the boundaries of what's possible and aiding the innovation in this space. 
Look around, think how examples in football, cricket, motorsport can be applied to shark polo, and then experiment with the companies and tools that are behind these. The opportunities are endless in this space, so investigate where you can tell the story you want to tell.
Chums: What are our options for creating different types of VR content? Is VR and 360 streaming for those with a bigger budget than ours? 
Liam J. Hayter: The cost of VR/360 content is coming down all the time; from a production standpoint, it would be straightforward to add it to a NewTek NDI-based production. I know of a few tools now that can bring NDI natively into these environments, even distributing the VR feed itself!
Once content is in that environment, you can create all sorts of other content – it's simply repackaging and repurposing the same data.
Chums: The sound of a shark polo match is like nothing you've ever heard before. But conditions make it hard to properly record it. How can we start giving the audio the attention that
it deserves?
Olalla Cernuda: This year we have started providing English commentary in all our races that didn't have English as their native language, sending a commentator to our facilities in Stockholm where the feeds are being produced, and this has increased engagement considerably. We are now testing an application called Spalk and we are offering, for all our events, live commentary in Spanish. In the upcoming months we will add another five languages.
Liam J. Hayter: Audio is probably the single most important thing you must get right. It doesn't matter how polished the imagery is if the audio lets you down. Your priorities really should be as follows: audio, video, then graphics.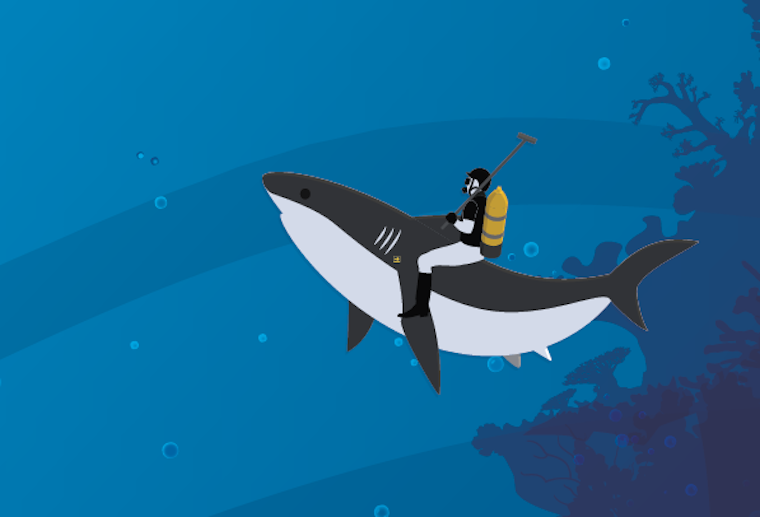 Charlie Prichard: However challenging the conditions, there are innovations out there that provide solutions. This might mean multiple inputs or novel microphones to capture the full sound experience, which would then seamlessly integrate with an interface like ours. Whatever you discover or dream up, don't be afraid to innovate. Going back to my earlier storytelling point, you want viewers and listeners to experience your sport as truly as possible. And if sound is such a USP of yours, don't leave yourself with a missed opportunity to convey what it's like for a viewer to be at the event. Get innovating and experimenting!
Chums: How can we better engage fans using our social platforms, particularly around game time?
Olalla Cernuda: We use the social media platforms to try to engage with our followers and drive them to the OTT platform, especially a few minutes before the start of a race. We give them extra content, features, interviews and a little preview of what they can get if they subscribe. We also make packages per event, race, week, month or the whole season, so that people have multiple different opportunities to join the community. Of course, we also offer some free content, again to try to get their attention. We also engage with other organisers to extend our reach and try to reach out to new audiences. 
Liam J. Hayter: Social media integration with a dedicated 'back channel' can really add something – but here, having some great moderators will always be critical.  
It's now easier than ever to have a live two-way dialogue with the fans – just look at egaming streaming services like Twitch for an example of how other content creators do this brilliantly (and not so brilliantly!) with a lively live back channel.
With streaming, it's not just an outward push of content anymore, so having a dedicated social media team that keep up with fan interaction, and handling criticisms well, is an important part of ongoing engagement.
Charlie Prichard: It's all about collaboration and understanding. Understand what makes the experience of your event stand out through all your various stakeholders (staff, fans, attendees, broadcasters, sponsors etc) and then all the stakeholders collaborating to bring that to life. Commercially, you stand to gain so much by getting as many people as possible to attend the event. So if you can push and promote audio-visual content (live and on-demand, long-form and short-form) to engage casual viewers and convert them into fans through a positive experience, then you stand a really great chance of turning them into potential customers going forward. 
More is more here: the more content you can film, the more you have to work with, the more you have to offer, and the greater your opportunities will be for engagement and monetisation. So be creative. Use multiple channels to reach the broadest audience possible. And do so in a fun and targeted way that shows the sport in its true light and how it is unlike any other.
Chums: Thanks so much, experts! This has been a big help! Now, just one more thing – would you like to come and help us feed the sharks before you go…?
This article originally appeared in the August 2019 issue of FEED magazine