Round Table: Winning the advertising space race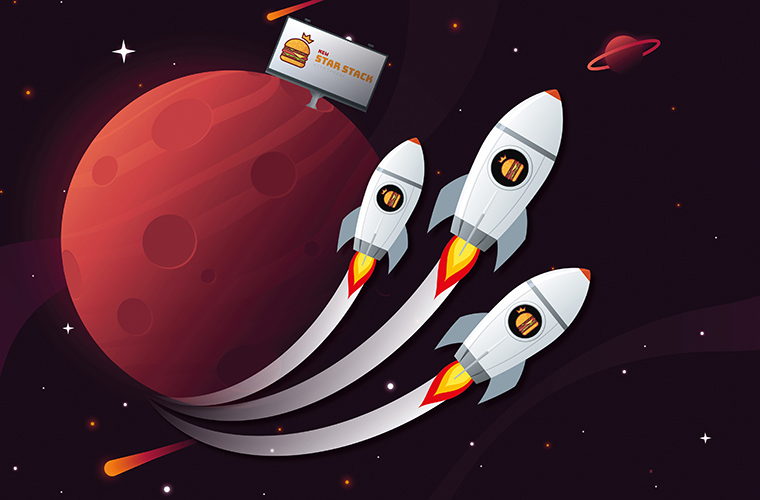 Advertising is one of the most rapidly developing parts of the digital media ecosystem. This month, we ask our experts to help us understand the opportunities for advertising in this new environment and what it might look like in the future
This month's FEED Round Table guests are: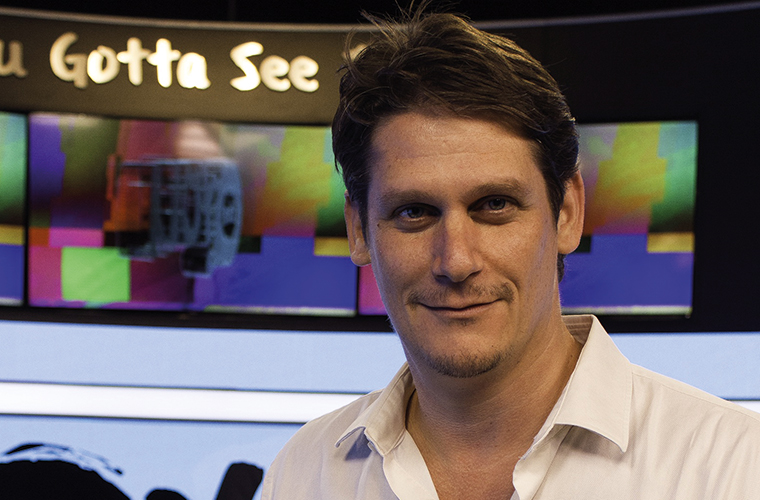 Glenn Ginsburg, senior VP of global partnerships, QYOU Media:
Glenn Ginsburg launched and runs QYOU's Influencer Marketing Agency. Clients include Universal Pictures, 20th Century Fox, Sony Pictures, DreamWorks and Warner Brothers. Under Glenn's leadership, QYOU has become the foremost authority on brand engagement on entertainment platform and TikTok.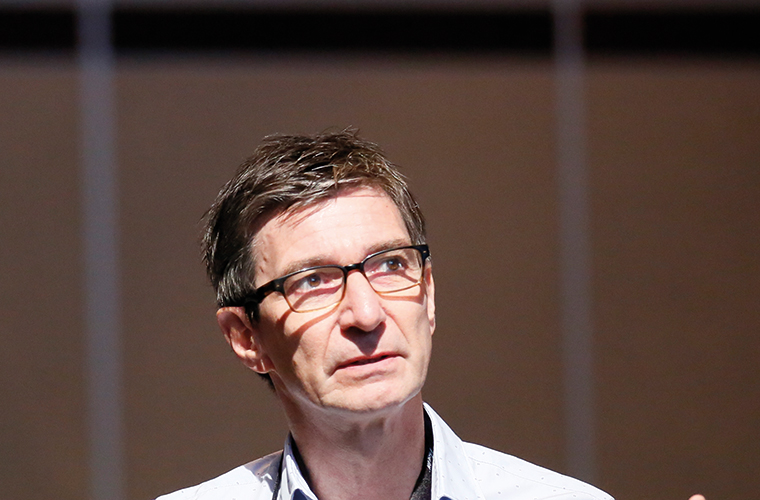 Mark Harrison, DPP:
Mark Harrison was a founder of the Digital Production Partnership Ltd (DPP), the media industry's international business network, and is now its managing director. The DPP provides insight, technology change leadership and market opportunity for around 400 member companies drawn from the whole media supply chain.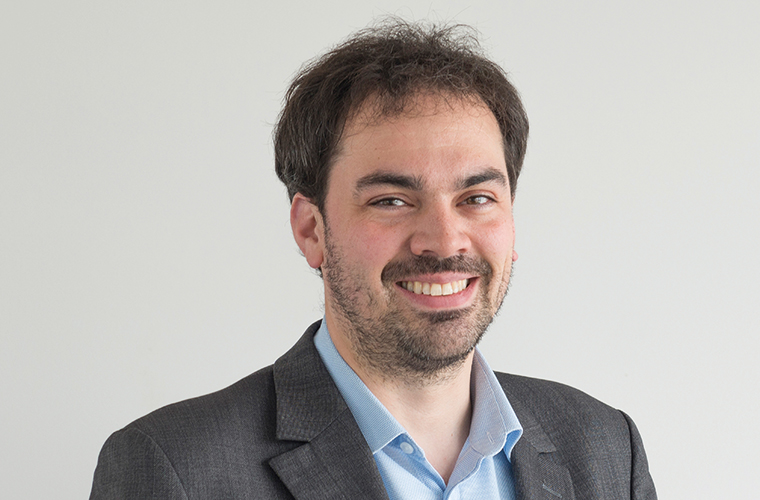 Damien Lucas, co-founder and CTO, Anevia:
Damien Lucas is an expert in video streaming technologies for fixed and mobile networks. Currently the CTO of Anevia, and also the company's co-founder, he was part of the VLC Media Player original development team. He earned his degree from the Ecole Centrale Paris.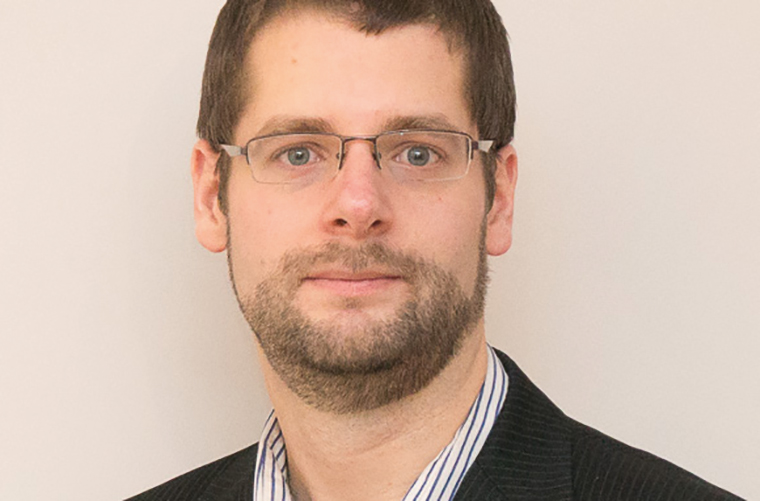 Richard Mansfield, head of media delivery and advertising product management, MediaKind:
Richard Mansfield joined Ericsson nine years ago and has continued at the company's media services wing during its transformation to MediaKind, where he is now head of media delivery and advertising product management.
FEED: How has the definition of advertising changed? Is there now a difference between "advertising" and "influence"? If so, what is it?
Glenn Ginsburg: The definition has not changed, but the discipline itself has become far more complex with the explosion of audience fragmentation and myriad new platforms emerging. Despite the increased tool chest that marketers now have at their disposal, much of advertising is still about getting a brand message to audiences via disruption – in other words forcing a viewer to watch a commercial break, pre-roll, mid-roll, before or during what they actually want to watch. However, newer millennial and Gen Z audiences, inundated by these types of disruptive ads daily, are pushing back by installing ad blockers and other techniques to counter them.
So, how do marketers connect with these hard-to-reach audiences more effectively? Meet the influencer. This new class of creator has a direct, deep and authentic connection with its audiences. With social platforms, such as YouTube and Instagram, influencers have effectively disintermediated the role of the traditional media and entertainment company in sole communication to audiences. These creators are not bound by network rules and have developed slews of new formats to entertain and influence their dedicated, always-on fans. They've found new ways to incorporate brands and brand messaging in their posts that are welcomed by fans. 
In short, "influence" is very effective "advertising" with social media stars having the additional, powerful tool of directing their followers, and even followers of their followers, to do something for the brand – providing a desirable ROI by reaching new consumers and growing brands.
Mark Harrison: The definition of advertising hasn't changed – but the development of digital technologies means the volume and diversity of opportunity for consumer engagement has increased hugely. This means that brands can look for different kinds of outcome, from different kinds of campaign. Sometimes the priority might be brand building, sometimes sales – perhaps even both, from different elements of the same campaign. What increasingly matters is that brands can attribute a clear ROI to their spend. And that means advertising now demands high-quality data.
FEED: How important is it in brand building to partner with an influencer or an online expert?
Glenn Ginsburg: An effective strategy requires you to speak to the right people using the right tools. The first step is to define the target audience; truly understand who you're trying to reach. Then identify influencers that offer the qualities that mirror the target audience's persona. This will help to build the trust and respect needed to result in a successful campaign. The chosen expert creative needs to produce content that aligns with the look and feel of the brand and be able to speak to the social community being targeted. Matching the right influencer with an expert creative will result in a powerful advocate to help cut through the clutter of the ads pushed by viewers. In short, this will help to truly connect with audiences and build a brand's reputation.
Mark Harrison: Influencer marketing has become very important very quickly. But like most rapidly growing developments, it seems to be evolving on an almost daily basis. We're already starting to hear talk of a shift towards 'micro-influencers'. Perhaps inevitably the focus is already becoming quality rather than volume. 
Relationships with influencers look set to become more transparent and more genuine. But we shouldn't forget that there is still a place for a prominent logo in shot for a major TV event. And of course technology can ensure that prominence is precise and perfect. This is what makes modern advertising so interesting: you can build a brand by funding high-quality programme content in which your brand barely appears but you have a great association; or by placing your logo in every shot at a global sports event; or by building a deep relationship with a niche fan base through a social media influencer. All can be effective – it depends on the marketing objectives.
FEED: In developing a multi-pronged approach to brand building, how can companies find the best blend of social media, traditional ads and influencer partnerships?
Glenn Ginsburg: Today there are multiple tools and platforms for marketers to employ when building a brand. But when it comes to reinforcing your campaign messaging via a multi-pronged approach, it's important to understand that every platform requires a strategy of its own. Each has a unique environment with a different user base. So, depending on what you want to achieve in terms of goals and KPIs, you will need to choose your tools and platforms accordingly to get the results you want. 
Mark Harrison: The short answer is, by working with a specialist digital agency that will help them develop their campaign strategy. The constant evolution of digital media, and the growing complexity and sophistication of how it interacts with the physical world, means the opportunities for brand building are constantly evolving. It is hard to overstate how sophisticated this aspect of marketing is now becoming. The biggest mistake would be to think there is any kind of magic formula. The only constant is the need for authenticity.
FEED: What technologies should companies be thinking about using
for reaching new customers through their advertising?
Damien Lucas: Targeted advertising is becoming increasingly prevalent. At first limited to the web, it has now arrived on television as well. More and more TV service providers are including the technology needed to insert targeted advertising – mostly based on the Video Ad Serving Template technology. Real-time bidding is, therefore, a must – or will become a must in the coming years.
On their side, advertisers will have to make sure they choose a demand-side platform that is sufficiently well connected to address their audiences. In other words, it should be connected to enough supply-side platforms, which are in turn connected to enough distributors.
Richard Mansfield: In addition to regional and non-targeted advertising approaches, operators should consider a dynamic ad insertion (DAI) solution, designed to enable broadcasters and service providers to personalise and monetise multiscreen video services across linear, OTT and streaming services. Targeted advertising to consumers through OTT or VOD services is not fully monetised yet and as such offers a great opportunity for broadcasters to add real value and relevancy to consumers. By analysing consumer profiles, it's possible for TV operators and service providers to get a better understanding of consumer behaviour, and what content consumer segments regard as premium. 
As TV service providers start to cross-reference multiple viewer data points that span not just TV choices, but lifestyle, education and spending patterns; the benefits start to extend further. This can reach from personalisation of titles within OTT or VOD libraries, to helping distributors and buyers decide which shows to purchase, based on the demographics of the audience. Through a more personalised advertising offering, service providers can ensure better control of the content delivered to viewers, based on geographical, device restrictions and local window programming, and enable new monetisation opportunities for existing inventory and content assets.
FEED: What are some best practices in using audience analytics to get your message to potential new customers?
Glenn Ginsburg: In a data-driven digital area, it's important to know your target demographics and collate the relevant psychographic information available to understand where your target communities live on social platforms. This helps you segment your audiences and personalise your content so that you are targeting relevant communities in a format that will resonate with them the most. For example, when we worked on a campaign with DreamWorks for the Kung Fu Panda 3 theatrical release, the first thing we needed to do was determine the exact community we needed to reach out to with our campaign content and messaging. From our data collection, it provided us with insights that revealed the Minecraft community was the one we needed to approach. We then decided to hire a leading Minecraft influencer on YouTube to play and create a custom Kung Fu Panda-branded Minecraft environment while speaking about the virtues of the upcoming film. The campaign reached a huge percentage of our target community and the film opened at number one for several weeks at the box office. 
Mark Harrison: Again, as far as I can tell, there is no 'one size fits all'. Beano Studios, which makes content for children, gains a huge amount of insight through real-world relationships with its consumers. Digital agency, Zone, similarly worked with Adidas to create a physical space in which to engage with young consumers. Meanwhile, Channel 4 has developed a GDPR-compliant tool which enables advertisers to run their own custom audience segments across Channel 4's platforms – a brilliant way of delivering more value to their advertisers. 
We are still in the infancy of audience analytics. There is a long way to go on creating commonly accepted and used metrics, across different platforms, which provide a degree of personalised insight that is both effective for advertisers and acceptable to consumers.
Richard Mansfield: We are now in an age where TV advertising has met the internet and the traditional one-to-many broadcast approach is shifting to one-to-one conversations with targeted audiences. Using audience analytics, TV operators can better deliver viewing experiences to consumers that leverage and build upon much wider sets of data through feedback loops. For example, TV consumption on the main screen in many cases is now linked to the internet, which gives an inherent return path allowing for further opportunities to collect more granular data from multiple sources.
As TV services start to overlap with social media and mobile viewing, there is a need for balance between data collection, privacy and creating actionable insights. For all the potential benefits, there is also the potential for a consumer backlash if data is mishandled.
FEED: How can AI be used to improve advertising strategy and customer engagement?
Mark Harrison: As mentioned earlier, the issue is not so much AI tech itself, which is advancing rapidly. The issue is around the need for commonly agreed, and compliant, implementations of that technology. It needs to become easier for advertisers to plan their campaigns across different providers and platforms, and to be able to measure the outcomes. Everyone acknowledges the need; but finding the solution is proving to be a major challenge.
Richard Mansfield: Technologies such as machine learning are potentially able to remove some of the subjective guesswork when creating actionable insights. AI is beginning to play a role in personalising the user experience, as well as delivering tangible benefits in quantitative areas such as smarter video compression, VFX and more efficient production methods. AI helps with audience segmentation or personalising content, including the ability to bring additional dimensions of input data to provide more focused or targeted output. Pre-testing is important and it's important to get right a broad base of data analytics before rolling out AI technology in order to avoid bias.
FEED: How do advertising models like AVOD compare to direct payment models like subscriptions and transactions (SVOD, TVOD)? Is AVOD on the way out?
Mark Harrison: There is no way AVOD is going away in the foreseeable future. There simply wouldn't be enough funding available for content without it, and most consumers would not be able to afford to consume all the content they want if they had to pay for it directly. However, AVOD will become more sophisticated, better targeted and less intrusive. We may not like to admit it, but there is evidence to suggest that consumers are far less troubled by adverts that are actually for things they might want, or for brands they like. Having said this, we could see the emergence of more "elite" platforms, where high income consumers are able to pay their way out of any advertising.
Damien Lucas: The increasing cost of high-quality programmes makes it necessary to make the most of each piece of content. There are two options for content owners: the first is to be present in multiple countries; the second, to increase reach in each country.To go beyond their existing subscriber base, many content owners are trying
out supplementary business models, such as AVOD – which can be part of a wider strategy to increase reach and therefore make the most of investment in content. So no, I don't think AVOD is on the way out at all.
FEED: What do you think will advertising be like in ten years?
Glenn Ginsburg: Advertising will always be a people business and we will see brands becoming more and more like influencers as they aim to develop content that inspires, educates and entertains their audiences instead of just selling to them. It will be vital for brands to humanize themselves and nurture an authentic relationship with consumers to build loyalty and trust. This will ultimately lead to customer retention and sales.
Mark Harrison: I suspect it will be ubiquitous – interweaved almost seamlessly into the surfaces and displays in public spaces. It could be an odd mix of the overt – such as huge, branded out-of-home displays – and the subtle – such as content platforms invested in by major content brands. It will, of course, also get increasingly personal. It is already strange – and faintly creepy – how ads happen to appear on line for the very things one is currently considering buying. That will start to become the norm; we'll first accept it, and then expect it. We may even become annoyed if we proactively have to search for products we're interested in. One of the biggest lies we tell ourselves is that we don't like advertising.
Damien Lucas: I anticipate the widespread adoption of real-time bidding – and data collection will be increasingly powerful for accurate subscriber profiling. For example, multi-channel campaigns (including web, TV, radio, etc.) will be optimised to get a complete view of the target's behaviour across channels, enabling not only targeted but contextual advertising: reaching the right audience with the right message at the right time, based on how they respond to messages and what they have been doing in all channels. However, regulations will limit the amount of data that can be captured or used, so the extent to which advertising can be targeted will depend a lot on
where the target is and what the local regulations are.
Richard Mansfield: As audience and markets fragment, standards will need to be put in place to ensure ads are able to operate seamlessly across multiple screens to reach the largest possible audience across the different platforms and methods of advertising available. 
As we collect more data and develop more user profiles and analyse consumer behaviour leveraging AI and analytics, I expect personalised advertising methods will extend beyond the current remit of video between programmes into a truly personal and immersive media experience. We are already using cloud technology for manually encoding 360 live video. In the future, this could be processed by AI in the cloud and targeted directly to the consumer via OTT, social media or mobile devices
This article originally appeared in the September 2019 issue of FEED magazine