Forbidden Technologies was doing cloud-based video editing before most companies thought it was possible. The company's new incarnation, Blackbird, aims to takes its pioneering technology mainstream
Blackbird is flying into the clouds. Earlier this year, remote video editing company Forbidden Technologies changed its name to Blackbird, adopting the name of the groundbreaking video codec developed by Forbidden. But this is not simply a rebranding exercise – it's a complete reconfiguration of the company.
As Ian McDonough, the company's CEO, explained at the time: "This is a logical step forwards for the company as we consolidate our commercial efforts behind the Blackbird platform. The collective noun for a group of blackbirds is a cloud. This is no accident. Our unique Blackbird codec and toolset is completely cloud native. The Blackbird name is synonymous with speed and agility, and this is exactly what Blackbird provides for our customers."
The company offers two products: Blackbird Ascent, a simple and intuitive easy-clip cloud-native editor that requires virtually no training, enabling anyone to create video, and Blackbird Forte, a fully featured cloud-native video editing system.
Using the Blackbird codec, the company offers a platform that allows live video broadcasters to edit content directly in the cloud and publish immediately to almost any platform. The codec (now on version 9) enables fast, frame-accurate editing and distribution of video content anywhere on any device using bandwidth as low as 2Mbps.
"The codec at the heart of it is key," explains McDonough. "With any other editor, you'd have to download the content to edit. With Blackbird, it can always stay in the cloud. We only ever work with the proxy and return the EDL for conforming. And, if you use the Blackbird player, you can render in the cloud and never have to download the content."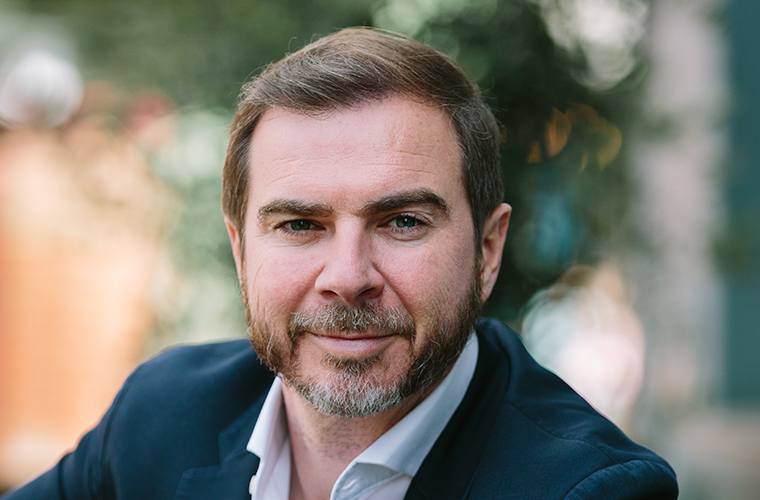 Shifting focus
According to McDonough, the company has shifted its focus. "We have restrategised the business. It was very much built in the post world and its competition was Avid and Adobe. We are moving into the live news and sports worlds now instead of post," he says.
"The restructure has been received really well by the market," he enthuses. "We're moving up in terms of scale. Previously, some deals had been as low as £150/month. Now, we have six-figure enterprise deals like the one with A&E Networks. For its operations, we support a couple of hundred users with 4000 hours of content in Blackbird at any given time. Kevin Tobin, a senior director of production at A&E, tells me they've gone from 'edit room' to 'edit and roam'."
"We have rebuilt the Blackbird team, particularly on the commercial side," McDonough continues. "It's now a team that can match the tech side. We are grateful for the legacy of Forbidden. We are very lucky to have the rich toolsets from that era. It has been developed and honed to this incredible level of quality by our team of passionate video developers, led by Dr Stephen Streater. They have combined computer science with perception, psychology and elements of AI to produce the codec we see today.
"We have also moved to using JavaScript instead of Java – that means no installation, no configuration, just log in from any browser and get the toolset that has been configured for you," explains McDonough. "The SaaS model allows flexibility. For example, with A+E Networks, if the company used a different editor, it would have had to install significant infrastructure to use it. With Blackbird, all it needs is 2MB and a browser."
McDonough joined the company in September 2017, coming from Turner where he was senior vice-president and managing director for UK and North Europe, after stints at BBC Worldwide and A+E Networks Europe. "When I joined Forbidden, I saw there were some diamonds that were quite well hidden," he says. "We've worked very hard to make sure those diamonds are on display."
Blackbird has expanded across local news networks in the US over the past 12 months. "We entered 40 of those," says McDonough. "We chase the live feed and edit digital news footage for the web and on-demand. The Meredith Corporation is our largest customer in that market. We also have a partnership with a company called TownNews. Our platform is incorporated into its CDN, so Blackbird is included in each of its station rollouts. And the fitness company Peloton is using Blackbird to edit on-demand content for its nationwide chain of spin classes. All of the work is being done out of two studios in New York.
"We have made a lot of advances in becoming integral to the large public cloud," continues McDonough. "We are working with the large public clouds in partnership, and we will be part of the Google stand at IBC. We have workflows that integrate with Amazon Web Services and we also have a number of Azure workflows – one supporting a very popular American sport."
Sharing the play
Blackbird is also moving into video distribution. "The codec allows us to add a great deal of value to distribution," says McDonough. "It will provide a Blackbird media player, allowing increased functionality to help companies drive engagement. Rights holders are frustrated by not being able to allow their fans to clip and share video of a sport. With Blackbird Player, users will have instant access to any part of the video and to be able to share it over social, instantly and securely."
There have been advances on the corporate side of the business as well, with the appointment of Dawn Airey, the CEO of Getty Images, to Blackbird's board of directors. "She's seen something special in the Blackbird story," says McDonough. "It's great to have her on board. She's an industry veteran, very commercially savvy, and she has great CV on both sides of the Atlantic. It's a great endorsement for us and a way to help us meet as many people as fast as possible."
McDonough is very upbeat about the changes at Blackbird, "It's up to me and my team to make this successful. It's an exciting challenge and I'm loving it."
This article originally appeared in the September 2019 issue of FEED magazine