BuzzFeed editor Aria Inthavong streamed every moment of his life for one week straight. This intimate encounter with digital tech made for a much more emotional experience than he had bargained for
Today, thanks to the maturity of echnology and people willing to break boundaries, highly personal live streaming has become commonplace – extended, full scale 'In Real Life' (IRL) streaming is becoming an increasingly popular livestreaming subgenre. Popularised on Twitch, IRL allows creatives to stream their entire lives in real time, as it happens and to whoever wants to watch. 
Twitch is mostly recognised as being one of the first major online gaming platforms. Users can watch individual gamers play, observe esports tournaments, take part in live chats during games, even broadcast their own gaming content. But users kept giving feedback to Twitch explaining that they also wanted to share their everyday lives with their communities, not just gaming content, so Twitch decided to expand its live stream platform, taking it a step further and creating a whole IRL category.
'In Real Life' allows Twitch users to step outside their studios/homes and show their everyday living. These could be adventures, travel, sports, or much simpler things like cookery and art classes. Twitch viewers can drill down to find and watch content that is especially relevant to them, covering a range of categories. CEO of Twitch, Emmett Shear, has underlined the importance of connection in the medium, saying: "IRL is designed to help our creators foster that kind of community interaction."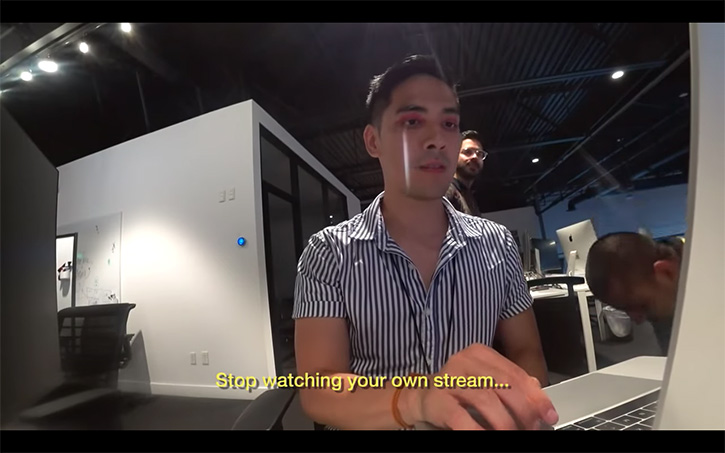 Powering human connection
In September, Aria Inthavong, a junior video producer at BuzzFeed, took on the challenge of IRL. With help from LiveU and Unlimited IRL, he livestreamed his life via YouTube, 24 hours a day, for an entire week. From his home in Los Angeles, he talked to FEED about the ins and outs of IRL, why he did it – and what an unexpected challenge it really was. 
So, why would any sane person want to stream every detail of their private life for an audience of complete strangers?
"I wanted to deep dive into the world of IRL to explore its subcultures and communities," Inthavong explains. "It was uncharted territory, but I wanted to challenge myself. I had no idea how it would go, and it went in a way I never thought it would."
The great value of IRL, Inthavong discovered, is that it "connects you with people all around the world. Its ability to connect strangers, to showcase the power of human connection, is fascinating to me." 
The live chats/comments features are a central part of this connection, allowing viewers to interact directly with the streamer. "I became so connected with the stream and chat I didn't want to disconnect," said Inthavong. "The cross-section between community, culture and technology is incredible. It was hard for me to turn off the stream at the end, because of the bond I'd built with the viewers."
But Inthavong wasn't prepared for the continuous pressure of knowing that there were always eyes on him. 
"I had a struggle not interacting in the chat, despite friends (I was with) asking me to stop," he says. "These people are tuning in and taking time out of their lives to watch me, so if I'm not engaging them I feel like I'm wasting their time. You always feel like you have to be 'on'."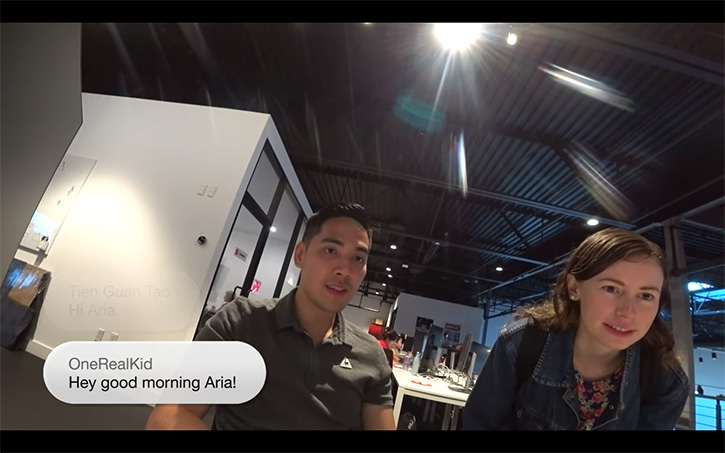 24-hour kit
IRL streaming raises a lot of uncomfortable personal – and potentially ethical – issues, but the technology is becoming increasingly accessible and robust. 
Inthavong needed to livestream for endless hours, anywhere he went. IRL streamers have started demanding a simple solution that will allow them to stream for 12 hours straight as simply as streaming from a phone, but light enough to let them travel and move around freely. Inthavong got help from live transmission tech company LiveU, who has a wealth of experience in its cellular bonded technologies for broadcasters.
LiveU loaned Inthavong an entire kit through IRL data provider Unlimited IRL, which included the LiveU Solo and modem, as well as a bag, camera, rig and cables – and unlimited data. The LiveU Solo is designed for individuals to stream directly to popular CNDs, OVPs and YouTube Live. Inthavong's set-up was essentially the same as the Gunrun IRL Backpack, which has been offered as a basic kit for creatives to execute high-quality, real-time ongoing streaming from anywhere in the world. 
"It made the experience a lot easier, not having to worry about the technology – it was easy to use and reliable," says Inthavong. The battery-powered LiveU Solo encoder took HDMI audio/video from a Sony AS300 action-cam and the LiveU's modems streamed out to YouTube. 
"Apart from the talking head sections with celebrities, all the audio was captured straight from the Sony action-cam," Inthavong explains. "Unlimited IRL sent me a full kit, which meant I had no data cost for the week, either. I'm very grateful to both for lending me the kit – otherwise I would have been using an iPhone attached to a selfie stick!" 
The only major technical issues he encountered were in areas of low signal, "which was only about 5% of the time".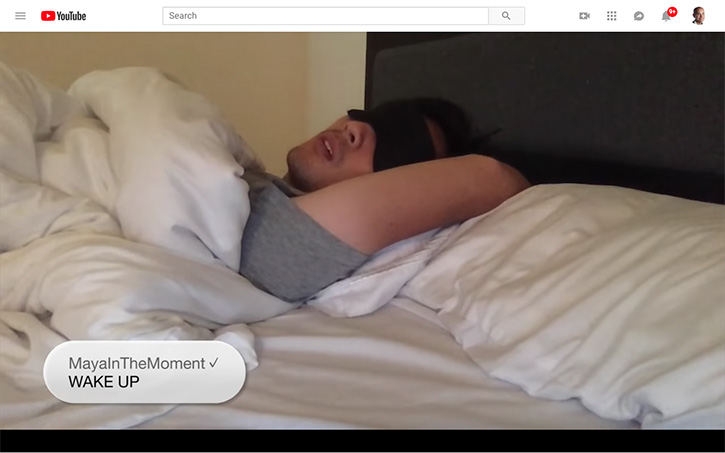 Audience arrangements
But even if you have the best gear, growing your IRL stream to reach large audiences can be a challenge.
"It plagues a lot of IRL streamers, and it's actually really tough. Unless you're producing groundbreaking, never-before-seen streams, it's hard to build an audience on your own."
Choosing the right platform for your stream is important, Inthavong advises. "Twitch has more visibility and discoverability for streamers, whereas as YouTube already has so many different kinds of streamers that IRL can get buried." 
Inthavong visited a well-established streamer 'Ice Poseidon' (his real name is Paul Denino) during his IRL stream, which meant he immediately connected with thousands of new viewers and upped his following instantaneously. If you don't have access to these celebrity streamers, consistency is key. Ice Poseidon was banned from Twitch last year when one of his fans called in a fake bomb threat to an American Airlines flight he was on. He formed his own IRL streaming network, Cx Network, as a home for him and his fellow IRL streamers.
"You want to create content that's true to you and that people will enjoy," Inthavong says. "IRL is about building a connection and community with the viewers." 
This audience interaction is also one of the few ways to make money from IRL. Donations through auto-pays or open broadcast applications like Steamlabs mean viewers can give money to a streamer to read a promotional message or other partnerships. Other ways of making a profit can be through sponsors or monthly subscription fees. 
Inthavong has livestreamed three more times since his initial week-long IRL marathon. 
"I missed my viewers," he admits. "That's a testament to the power and beauty of IRL, that I genuinely missed that connection. I probably will livestream again at some point, too."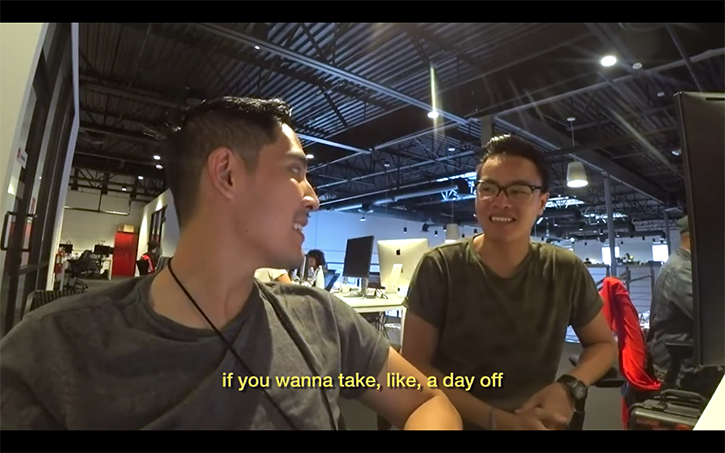 Wild and wonderful
Inthavong warns anyone who might be considering IRL streaming to "get ready for perhaps the wildest and most wonderful and unpredictable parts of the internet".
He adds:"Do your research and be ready for what you're getting into. You won't have a big audience at first, but build your community and tap into what's great about IRL – the people and the connections.
"IRL is a blend between real-life and recorded life. You can edit the best and worst parts in normal videos, but with IRL you can't do that – it's true and raw."
Inthavong doesn't think the future of the IRL genre will explode suddenly, but it will continue to grow.
"There'll be a point where it's so much more commonplace to see people livestream, it's already happening on platforms like Instagram. The kids of today are growing up with this technology and they'll implement it into their future career paths. And I can definitely see it being used in medical or scientific fields," he says. 
At the moment, Inthavong is struck by how IRL builds deep connections with complete strangers around the world, and does it digitally. 
"There's definitely a cause for discussion about some of IRL's potential issues, but ultimately as a streamer you're building a community. And as a viewer you're tapping into someone else's world that could be thousands of miles away. That in itself is incredible." 
Check out highlights from Aria Inthavong's IRL video: https://youtu.be/tTPVNncnv0Y 
This article originally appeared in the December 2018 issue of FEED magazine.