Ultra Content in UHD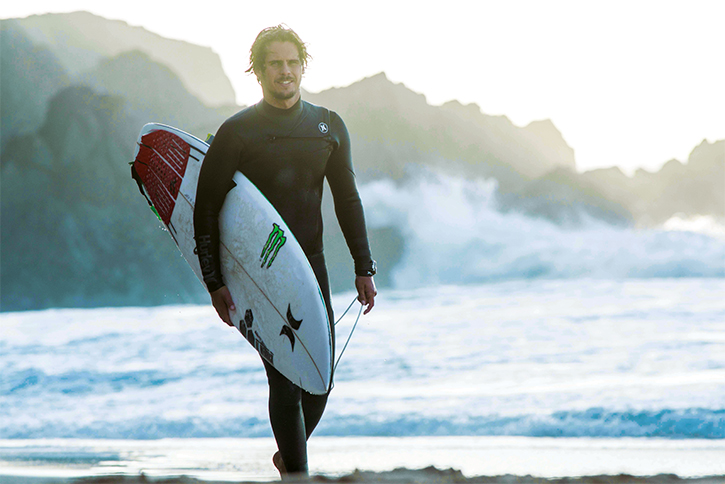 Three years into its journey, we talk to Insight TV's Arun Maljaars to find out more about the company's innovative approach to creating UHD content, and how its future includes a goat…
Words by Heather McLean
In October 2015 Netherlands-based Insight TV launched its groundbreaking, somewhat audacious, all-4K UHD entertainment channel. Backed by TV Entertainment Reality Network (Tern) International and aided by financing from General Satellite based in St Petersburg, Russia, this station was ahead of the curve when it kicked off, and it is planning to stay there.
Insight TV's programming is wall-to-wall cool stuff – surfing, drifting, and street art, all broadcast in UHD 4K plus HDR, and aimed at millennials with money. It is about cutting-edge lifestyle stories, exploring the communities of people behind niche sports and trends, travel and adventure, and taking a cinematic overview to programme-making to get the most out of the high production values the TV channel is capable of showing off.
Evolving Strategies
On the initial strategy of putting together the channel, Arun Maljaars, director of content and channels at Insight TV, says: "At first, we had a different strategy, but that's always the case with a start-up. The USP for our content at first was to be the 4K channel. We create 4K content ourselves or with production companies, always produce in UHD 4K. And now we're trialling 8K as well."
However just seven months after the company's launch, in May 2016 new CEO Rian Bester joined and decided that in order to take the channel forward it needed more than just 4K to attract and keep viewers. 
"When distributing your channel you need a set brand definition or you will only be a trend," Maljaars explains. "We're not only showing beautiful pictures. Every story needs to be great, every
show needs to be great, as well as having high-quality production."
In a bid to avoid becoming a gimmick, the company did its research and defined its viewers as older millennials, those who are 25-plus years old. These guys and gals have left university, got their first job, and are following the trends in their social spheres which are to have, says Maljaars, "a big house, a big TV, and a big paycheck, and they start with the big TV". Around 60% of the Insight TV viewership profile is defined as male, 40% female.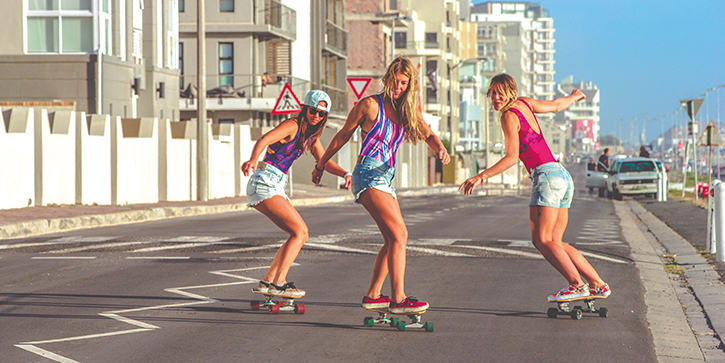 "In this world of content, people should be more creative with their broadcasting.

Don't just go taking the safe spot again."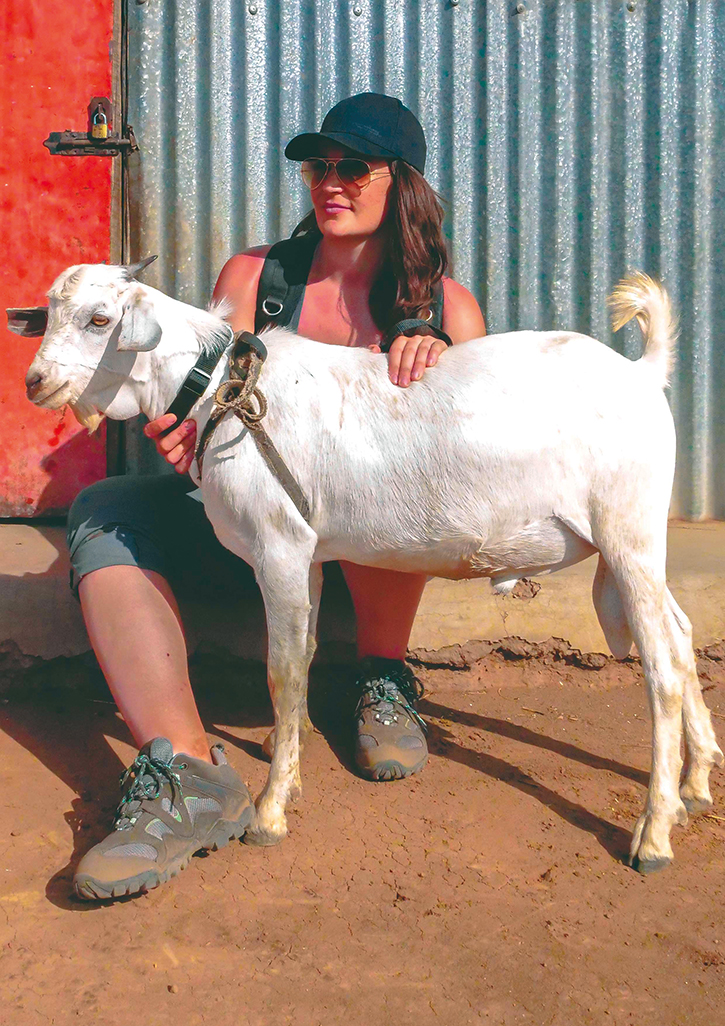 Get Your Goat Insight TV's audience is mainly older millennials, and the channel focuses on extreme sports, adventure and, of course, goats: all the cool stuff
Sex, Drugs, Liquor, Wars 
The channel focuses on areas such as extreme sports and adventure, but within limits. 
"Sex, drugs, liquor and wars don't get priority in our shows because we distribute to broadcasters in all types of territories; China, South Korea, and we're talking to the United Arab Emirates at the moment. To work in these countries as well as the UK, across Europe, and the US, you need a certain level of content to get accepted. Plus, of course, for advertisers, they don't want content that damages their brand, hence the need for boundaries somewhere."
Insight TV is in the process of editing an 8K trailer for the first time now, yet this is more about future-proofing for the business than plans for actual broadcast in 8K, notes Maljaars: "We are just future-proofing our content. We have no plans to broadcast in 8K; it doesn't make sense right now, and we're not in Japan. We are, however, frontrunners, and we are experimenting with it. 4K is still our main thing in terms of delivering quality." 
Going further, he adds that it is too early to think about producing content for distribution in 8K, and doubts whether 8K will ever be appropriate for any but the largest of consumer homes due to the required screen size to literally see the benefit.
"In all honesty, I don't believe in 8K in general right now. 4K UHD screens are right now penetrating the market. If you have 4K, the screen is already pretty big for an average household. For 8K, you would need a screen four times the size to really appreciate it. So for now, we will continue to produce in UHD 4K, and HDR."
He continues: "We are focused on resolution, frame rate – we use a standard of 50fps, double the usual – and HDR. When you combine all three of those areas you get the best picture quality, which will stand out from HD."
HDR for 4K on Mobiles
To get the appearance of 4K on mobile devices, the frame rate and HDR are more important than sending large 4K files themselves, due to the size of the small screen and the distance of the
screen from the viewer, as well as bandwidth issues on networks. 
"The screen is smaller, so you don't need the resolution of 4K to make the picture look better, but the frame rate and HDR will make it look better [than HD alone] on the small screen. From the perspective point of the small screen, for now, 4K video from us can be available, but the data involved is four times more [than streaming HD]. Instead you can use Chromecast functionality so you can stream our 4K content to your TV, so you don't use your mobile bundle as much."
Surfing September
To develop its content and to attract and retrain viewers, Insight TV started a new themed month of programming. In March it kicked off Motoring March, with programmes throughout the month including the Race Drifter series, featuring drift YouTube superstar Ken Block.
Following the high viewing figures, the channel kicked off Surfing September, with programmes that tell the stories of the different communities within the surf world. 
"Moving forward, we definitely want to do this themed month thing two or three times a year," says Maljaars.
 To develop the surf theme of programmes for September, Maljaars explains: "We went down to the surfing communities to find the stories. They are very loyal; if you're a surfer once, you're a surfer for life. We dug up things like: you could die at any moment, so if you have kids, what's motivating you? But it's also a lifestyle. There are different aspects of the community you can highlight, and combine with cinematic, beautiful shots."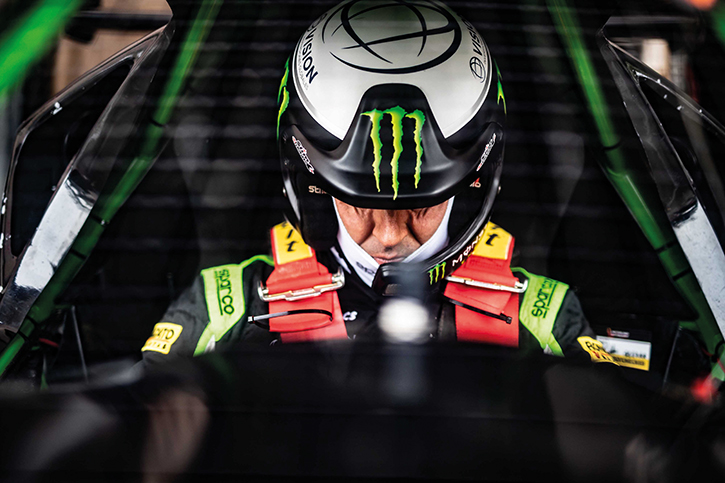 "When distributing your channel you need a set brand definition or you will only be a trend."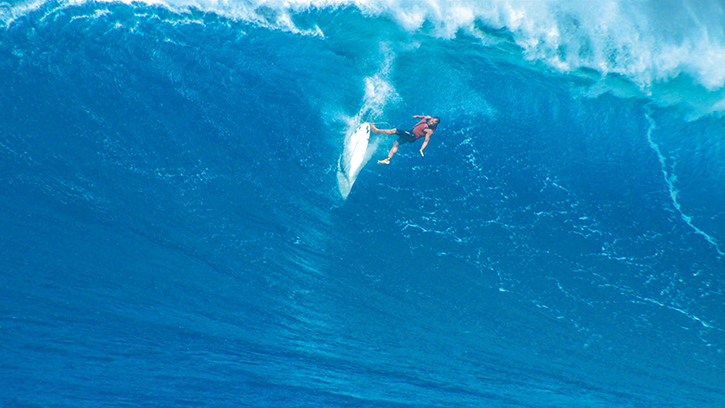 Don't Take the Safe Spot
Maljaars says Insight TV does always look for potential in a theme where it can showcase the production quality it provides to viewers; if you are working in 4K, why not make the most of it? To that end, and also fulfilling the remit for extreme sports, travel and adventure, in October 2018 the channel will launch the Street Art Challenge; eight episodes where viewers follow two street artists with different styles from different countries, travelling around together, making joint murals that are inspired by their surroundings. "The artwork is really colourful and with HDR, it will look amazing," says Maljaars.
In February 2019 another series will launch, following influential drone racers around the planet. 
"From an editorial perspective, we're looking for new subjects and themes that are small now, but will become bigger. Esports are pretty big now, but people still think it's small. We're also looking to be a little bit controversial. In January, we're premiering our Travel with a Goat show,"
he laughs. 
Produced by Tuvalu Media, the show will involve two foodies, one of whom is a former winner of The Great British Bake Off, travelling with a goat through Kenya. They have to work out how to travel with an animal they would normally be thinking about cooking, and of course, they fall for its goaty charms along the way. At the end of the journey they have to decide whether to save the goat or to give it to a local tribe for slaughter. 
"This show has a strong moral theme," notes Maljaars. "What will they do? It's a millennial theme; what do we eat, why, and where from? If you know the animal then it's going to be harder to make the decision to kill it. We are starting a conversation," he says.
"In this world of content, people should be more creative with their broadcasting. Don't just go taking the safe spot again."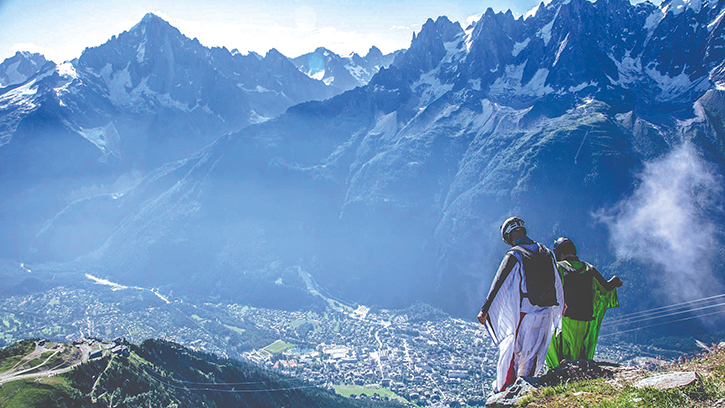 Bright and Beautiful Insight TV's 4K and UHD output is ideal for showcasing visually stunning landscapes as well as the thrills and spills of extreme sports
This article originally appeared in the September 2018 issue of FEED magazine.