Animal Cracker: Critters on Demand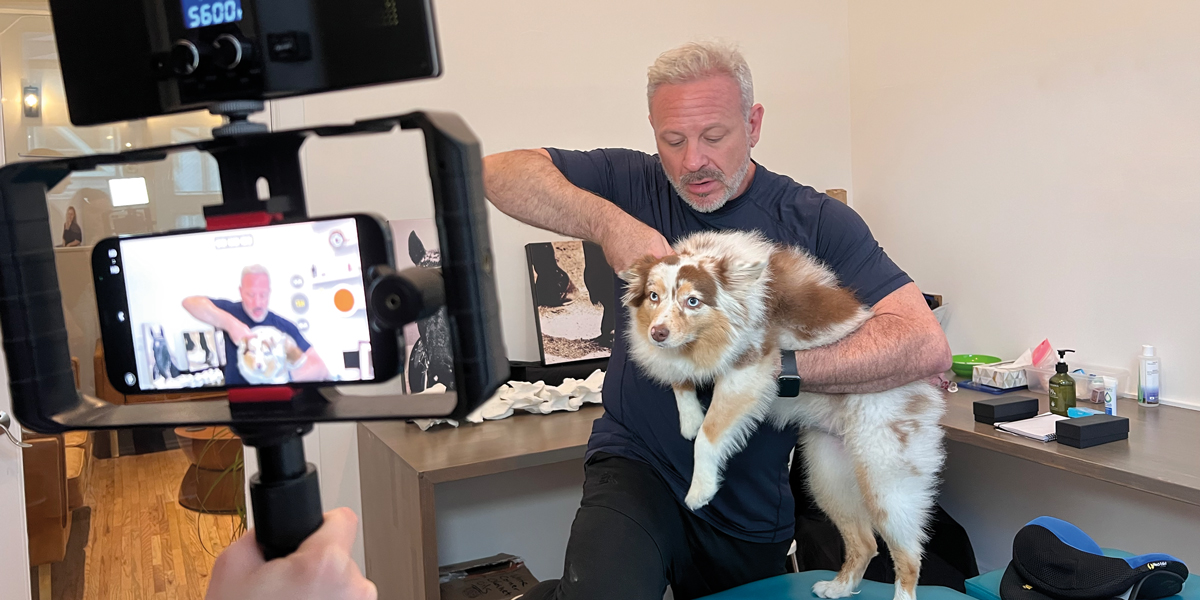 Posted on Feb 24, 2023 by FEED Staff
Animal businesses attract massive followings through social video, with community building around cuteness
Words by Neal Romanek
It might sound clichéd to say that without cat videos there would be no internet, but a fact is a fact. People love watching cats – they have great concentration. And when performers have great concentration, you'll watch them do just about anything. 
But beyond the cat video empire is an ever-growing number of animal-related speciality vloggers and business social channels that are creating content with global, devoted audiences. Most of these use YouTube and other social video as a primary platform, often to drive traffic to a central business.
There is universal enjoyment we take from watching animal care. Who doesn't like feeding time at the zoo? And we can all recall any number of segments from our childhood magazine shows that followed some country farmer about the place, doing his rounds, milking the cows, shearing the sheep or just trudging purposefully through the mud. 
The Vietnam-based Farm Channel demonstrates how to cultivate and harvest durian and mango, as well as build comfy housing for the local giant rats – yes, these rats get sold for meat, you bacon-gobbling hypocrite. On the other side of the spectrum are channels like the Canada-based SaskDutch Kid, which takes us through the minutiae of running a massive dairy farm, from milking to manure management. 
Some of the most popular channels, ones with highly devoted audiences, share an intense focus on one, highly specialised aspect of animal care. Sometimes these are dedicated to any one of the simple but necessary tasks of animal husbandry. There are channels entirely dedicated to sheep shearing, hoofcare and farriering (that is a real word), guinea pig grooming – even removing parasites from the local beach life. 
Many of these tend toward the 'oddly satisfying' genre, where the simple physical completion of a task produces temporary anxiety relief in the typical 21st-century stress-case. One wonders if there isn't some ancient instinct at work, telling us that if we can finish milking the cows or get one more load of hay perfectly baled, then everything will be alright in the end.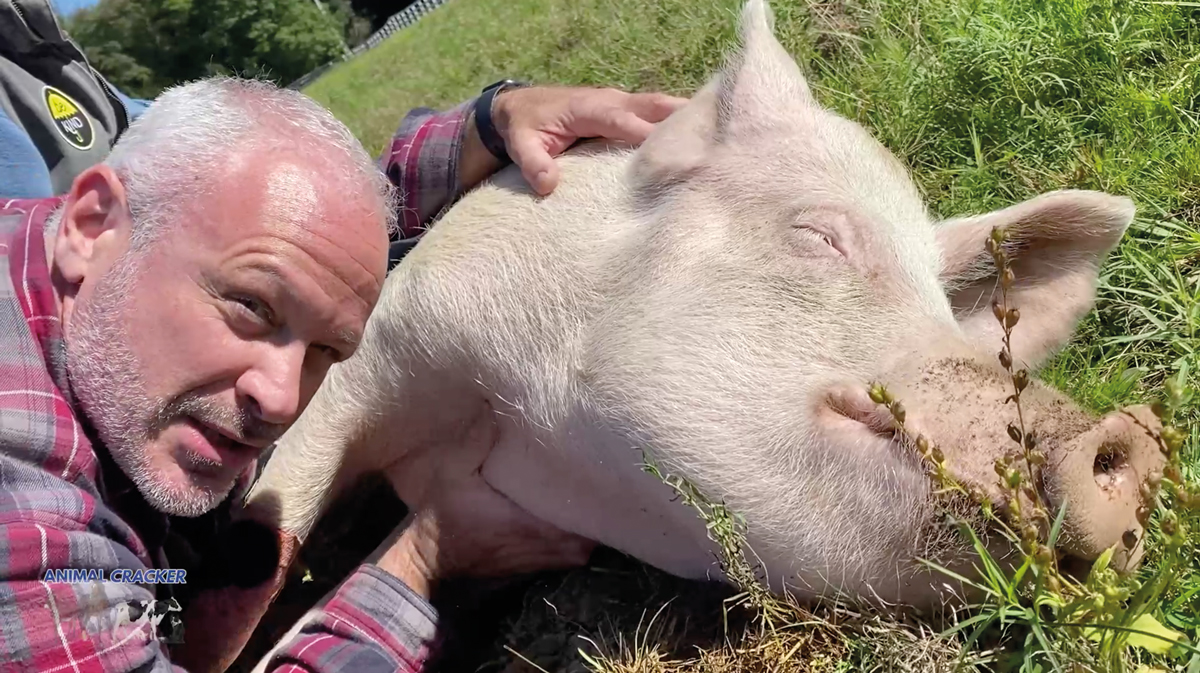 The Animal Cracker
Doug Willen had been an actor before retraining as a chiropractor. He started his practice in Atlanta, then moved back to his native New York.
"I was a really great craftsman, but never a great marketer," says Willen. "I just thought, if I love my patients enough, they'll come back – which is not the greatest business model, but it served me many years."
Over those years, Willen developed a tremendously respected New York practice, but still found that he was only just making ends meet. One day, his daughter had 'the conversation' with him – and told him to get on social media.
"I was like: I don't have time for that. It's BS. I will never do that. I don't even have time to make a living here."
But she continued the pestering, suggesting her dad offer a behind-the-scenes glimpse into his practice. Eventually, Willen gave in and started the channel House of Chiro in April 2019, which gave people an intimate look at his chiropractic work.
"I decided to go all in. From the day I started, I didn't miss posting a video for eight months – every single day. I would come in on a Saturday and shoot 20 videos, and soon we were way ahead. I did the same with my Instagram feed."
Willen also attended events like the Social Media Marketing World conference in San Diego, soaking up everything he could.
"I went to every lecture I could on Instagram and YouTube," Willen continues. "It wasn't like I learned how to do the technical specifics of setting up a channel, but I learned what I needed to go back home and study. I made a big list of stuff and started looking on YouTube at tutorials on things like how to do a good job of posting, or how long a teaser should be, or how to split test. I hacked my way through Adobe Premiere Pro and found out how to make good thumbnails with Canva. Once I have that burning desire, I'm a good student.
"After three or four months, I started getting around 20 or 30 calls a month saying: 'I watch your videos, I want to be your patient.'"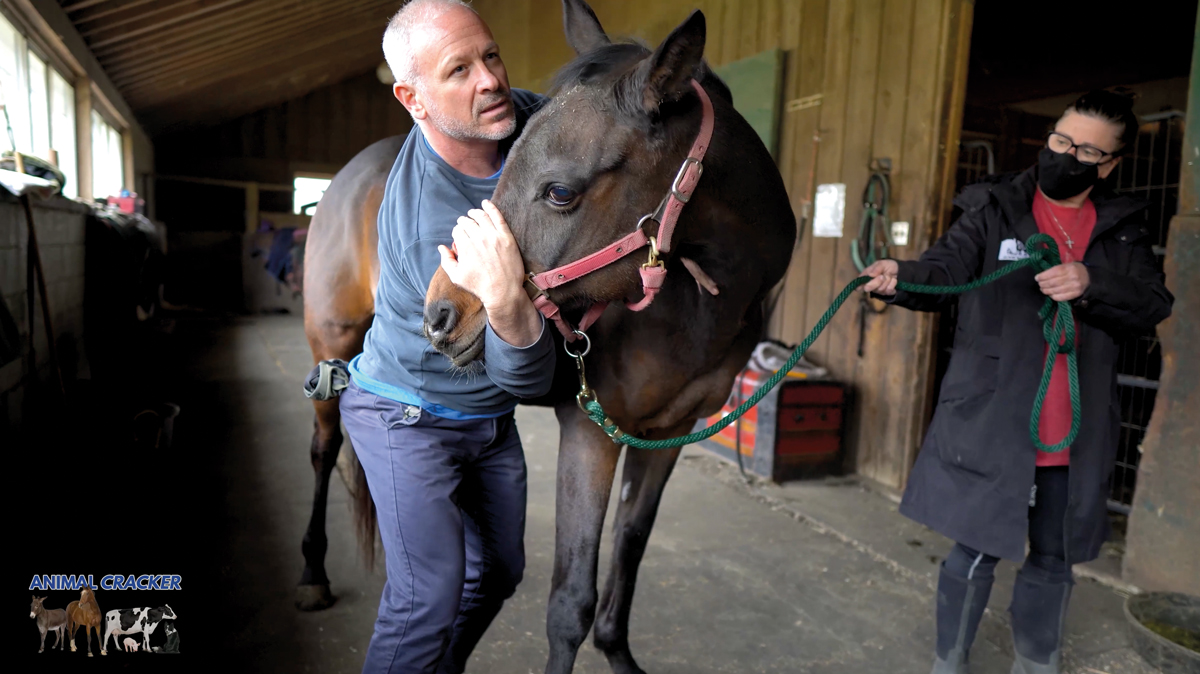 Aligning the business
But then the pandemic hit: the worst possible situation for a profession demanding hands-on body work. Willen took the opportunity to formally study animal chiropractic. At the end of intensive training, he was certified through the American Veterinary Chiropractic Association (AVCA). He has since helped straighten out the aches and pains of animals of every description: chickens, cats, dogs, pigs, sheep and horses. The next step was clear – start a new channel.
"I thought it would be really cool to do another channel and call it Animal Cracker. I spent $2000 and a lot of time getting the name copyrighted. And now, I can't use it to sell cookies, but I have the name for everything else: education, videos, TV," he says.
Animal Cracker follows Willen's adventures in chiropractic work on almost every kind of animal you can imagine. In the first month, he hit the threshold of 1000 subscribers, allowing him to become a YouTube partner and start monetising the channel with advertising – it had taken his House of Chiro channel six months to reach the same numbers. The channel is now on its way to 300,000 subscribers and nine to 13 million views a month, with up to 200,000 hours watched.
These numbers – and the ongoing popularity of the channel – have not come easily, though. 'Build it and they will come' still exists only in the realm of magical realism.
"Last month, we made 52 videos with 120+ postings over six platforms. We have a full-time social media person. It's tough to do social media. You think 'I'm going to make a million dollars on YouTube!' I make about $72,000 per year between both channels, but I also spend $72,000 a year on a social media person and people who edit."
What the Animal Cracker channel does do is drive traffic back to Willen's main chiropractic business. His animal work has been strictly not for profit.
"I have this big client from Brooklyn who looks like he should be on The Sopranos. He said, 'When I saw you work on a horse, I figure you could work on me.' It's the bedside manner – people can feel my heart through the animals and see that connection, then think that's something they would want for themselves."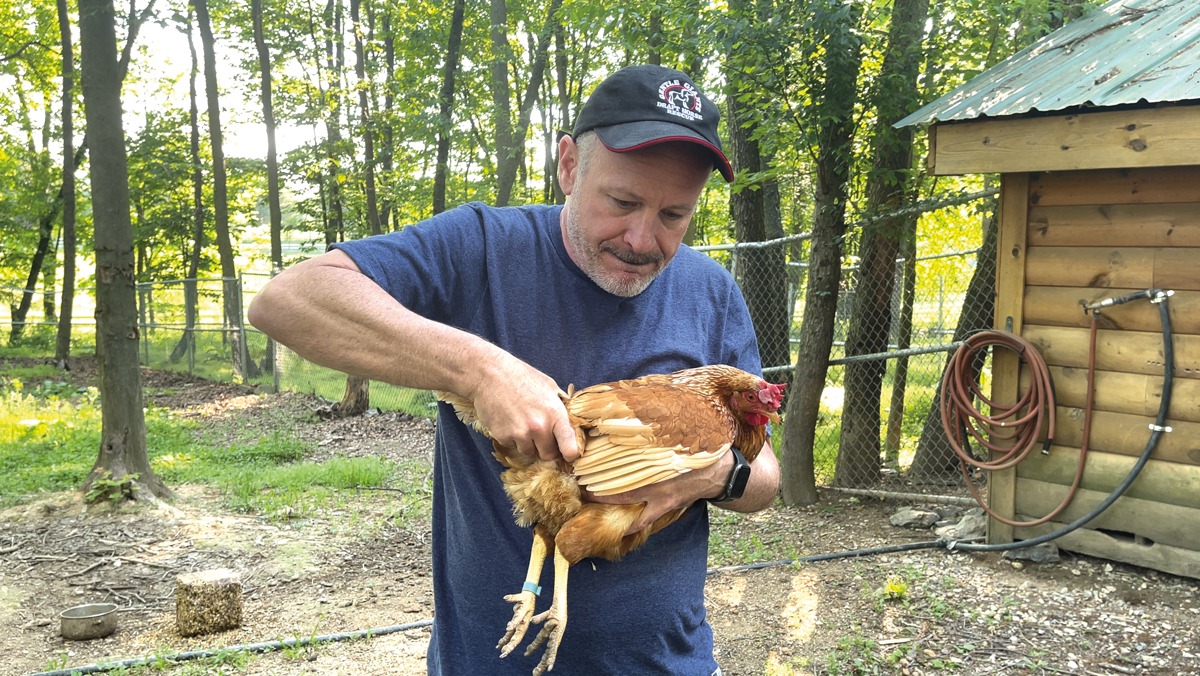 A light touch
Production tech on the channel is kept lean and mean – mostly iPhones and lav mics. Though a fixed directional mic on the iPhone rig is sometimes used, the Rode Lavalier Go is generally the mic of choice for filming with the animals. Willen might be working with a horse between him and the camera, and horses are not known for being good sound conductors. Occasionally a DSLR will be thrown into the mix, but being able to respond quickly and flexibly is key – the iPhone is tough to beat for that.
Willen is now offering downloads around pet care, including a video on how to massage your dog, and these are shot with DSLRs in a more controlled, studio-like setting.
Dedication seems to be the watchword of Willen's success. Not only is he committed to keeping the content rolling out, but he makes sure to stay as directly connected to his viewers as possible. For the first two years, he made sure to address or answer every single comment himself. Connection, with patients and his audience, seems to be just as important to him – maybe more so – than the financial returns for running the channel.
"To be honest, I'm more into the vanity goals," Willen asserts. "I want subscribers and views. I've always wanted to be an entertainer in front of the camera. What sparked was not that I could use the channel to help build my practice, but that I could make my own content, be creative and tell stories."
The next step for the Animal Cracker could be a step into linear TV. Willen has been in talks with major factual TV outlets to shoot a pilot for a show. Willen's past industry experience has allowed him to approach the opportunity with equanimity.
"I'm pretty savvy about the workings  of TV and film, and how much of a long shot everything is. But I would love for it to run for multiple seasons, because in a second or third season, I could actually make a decent paycheck out of it."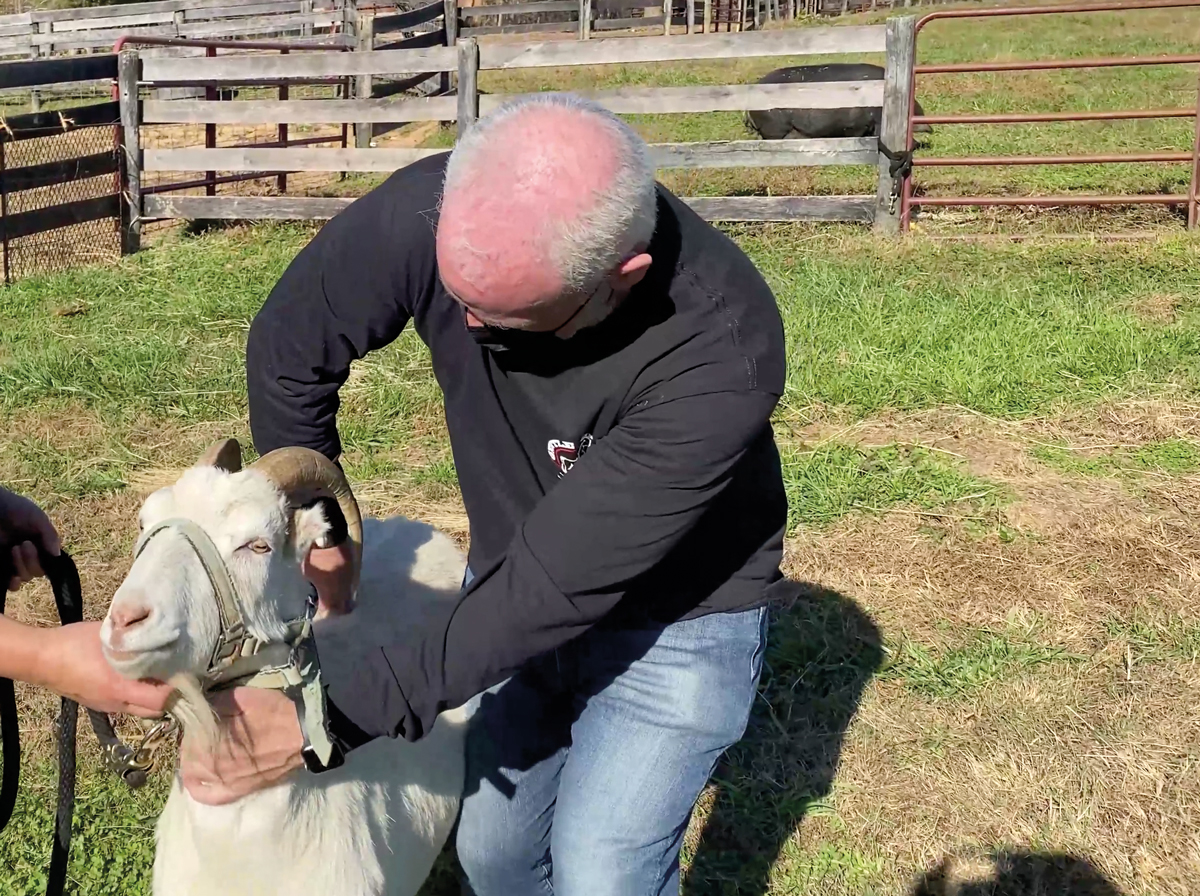 Besties shearing beasties
Right Choice Shearing follows the adventures of a married couple travelling the US and giving haircuts to animals. After launching in June 2021, the channel now has more than 1.4 million subscribers.
Katie and Darian McRose were high-school besties who started an animal shearing business based on teenage overconfidence and major demand among small farmers, petting zoos and local wildlife operations.
"When we rolled up in the back seat of my mom's truck to our first job, we had absolutely no idea how to shear one sheep – and there were seven!" explains Katie.
"We struggled for four hours and $35 to finish that first herd. It looked like we had used a Weed Whacker on a pile of Tempur-Pedic pillows, but they were shorn. The lady was thrilled and told the whole town. Before we knew it, we were shearing every weekend, and became known as the ones who shear anything."
The two attended Texas A&M together, getting animal science degrees and funding their education with the shearing business.
"By the end of college, I convinced Darian to marry me and thought she'd fall for the magical lifestyle of full-time sheep, llama and alpaca shearing. I was right, but the magical part was a bit off base."
The business grew from shearing at 175 farms the first year to 350 by the second, and 575 by the fifth. They shear in nine states, and in the spring do 14- to 18-hour days, possibly six or seven days a week.
"It seems insane, but the drive is to get to as many animals as we can before the summer heat strikes. If alpaca, llama, sheep and some breeds of goat are left unshorn, the summer heat can cause heatstroke, not to mention the disease and rot that comes from neglected fleeces. But it's becoming harder and harder to find shearers. Most professional shearers in the US can be found on the shearing floor servicing 100-200 sheep a day. These men and women don't have time in the spring or summer to stop by all the small herds."
The channel started as a Facebook page where Katie shared photos and articles on the shearing industry, trying to spread accurate information based on science and real-world experience. She once shared a video of a llama being shorn, with a short write-up on the process, and people wanted more.
"My grandfather, who always told me I should start a YouTube channel, gave me a gentle nudge. Next thing I know, videos are taking off, people are talking, learning, sharing and growing. It's turned into a bright spot in our community. People are seeing the beauty and passion of one of the world's oldest professions."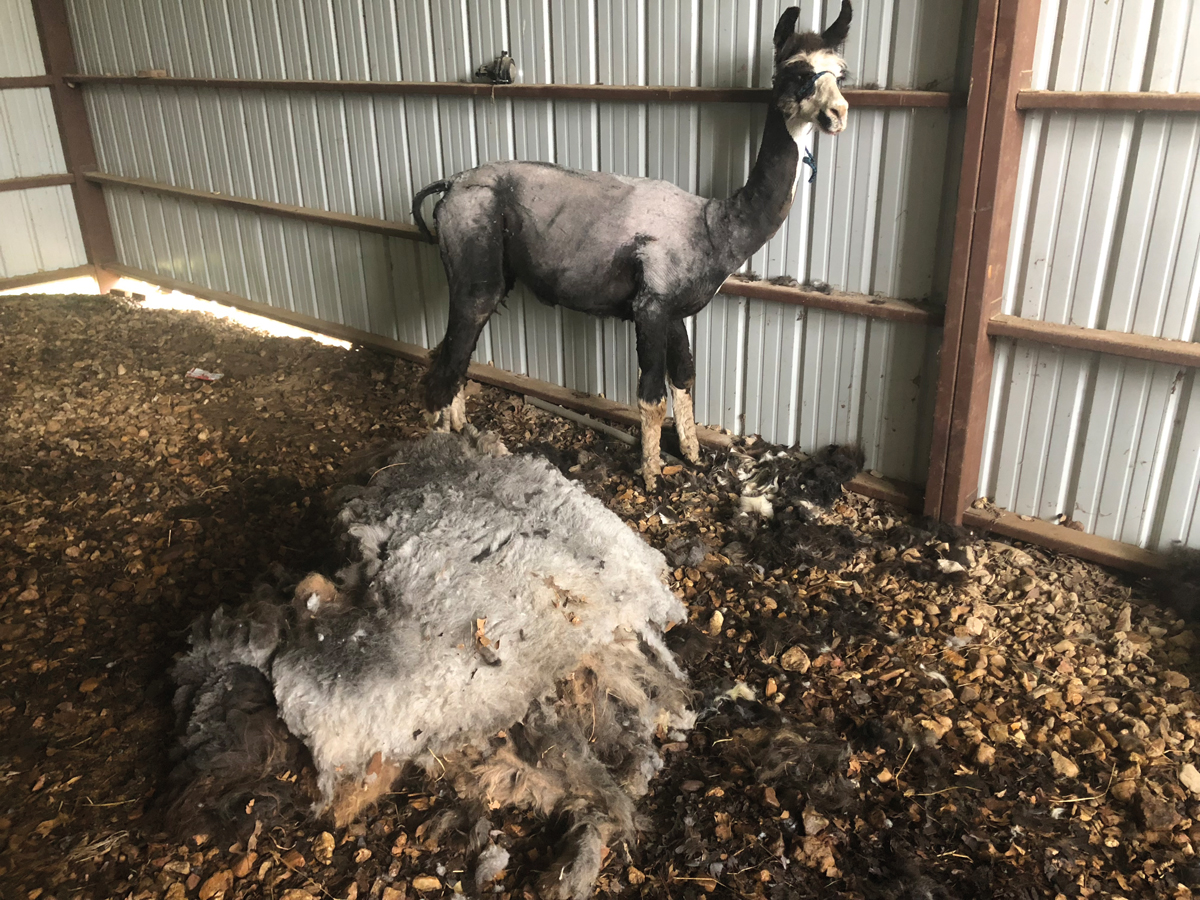 Joy and love
As with the Animal Cracker, production tech is kept simple. They started their channel on an iPhone 11 and have recently upgraded to an iPhone 13, which has included toying with 1080p/60fps settings. A DJI Osmo Mobile gimbal also makes a big difference in stabilisation for clambering around an animal subject and shooting travel commentary. Editing started on iMovie, but as Adobe Creative Suite – along with Adobe Stock for music – becomes more a part of the toolkit, a switch to Premiere Pro is on the horizon.
The content on the channel breaks down generally into animal stories, satisfying fleece removals and educational encounters.
"Every fan has a favourite category. Finding the combination that will do well enough to spread the knowledge in the most effective way is the number one challenge, and our success at that has been a pleasant surprise. When my videos first started moving around the web, the comments were full of "Is it dead?" or "Does this hurt the sheep?", but now, those have been replaced by expressions of joy and love.
"I get a creative avenue when I'm deciding how to piece together all the footage, but the storylines are real life. I try to film learning moments and want my audience to feel comfortable learning with me."
Right Choice Shearing is on YouTube, TikTok, Instagram and Facebook. Katie admits there's little planning about what goes onto the channel. The business was already booming prior to it starting, but now Katie and Darian get invitations to come shear across the world.
This genre of 'service to nature' channels seems to fill a universal need for connection. Present is the 'oddly satisfying', ASMR-style appeal that hearing a vertebra snap into place or seeing a llama's coat fall away can bring, but beyond that it scratches a certain itch: the desire to connect with something outside of ourselves
and be useful to our fellow critters.
This article first featured in the winter 2022 issue of FEED magazine.