Start-up: Cloudbounce, Finland, 2015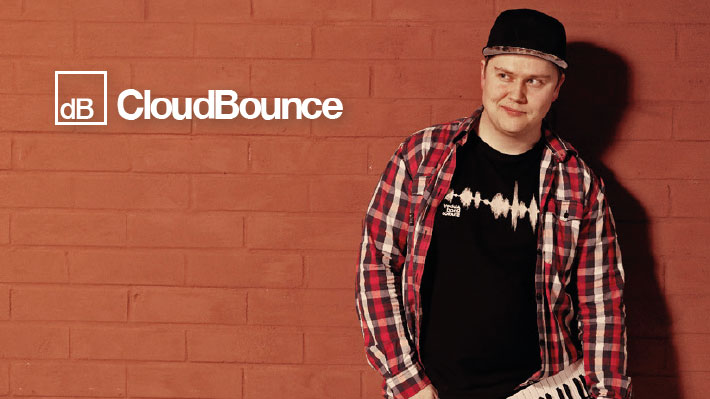 While digital music creation tools and distribution channels have become more accessible, audio mastering, that last step in the post-production process, often gets overlooked, despite growing user expectations of better sound quality.
Cloudbounce's founding members, Anssi Uimonen, who is the firm's chief executive, and Pekka Jääskeläinen, the CTO, hail from the music industry and decided to tackle this issue head-on two years ago with an automated mastering service targeted at the millions of content creators making online music and audio content.
The CloudBounce mastering engine, which launched in 2016 and is now used in more than 80 territories, claims to provide a fully automated cloud-based audio mastering service online with professional results in minutes.
It will require a global-community to participate… providing and ranking enough data for the AI modelling to make use of
The product's drag-and-drop UX has been designed to be as user-friendly as possible, allowing for easy integration into a normal digital music production workflow.
Users upload their tracks to the CloudBounce website, select mastering features, listen to the preview and download the final master. Each master costs $4.90 per track – or users can subscribe to a monthly ($19.90) or annual ($199.99) package. This July the start-up is offering users a 67% discount off its annual package.
The service uses a combination of algorithms, AI features and top-level signal processing to achieve the desired mastering results by applying tools used in traditional mastering such as EQ, compression and limiting.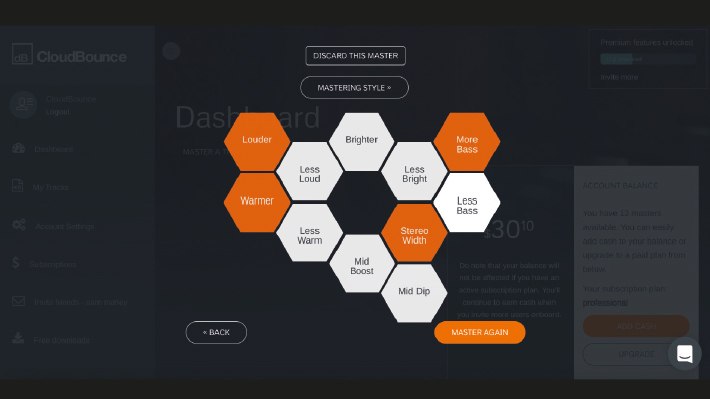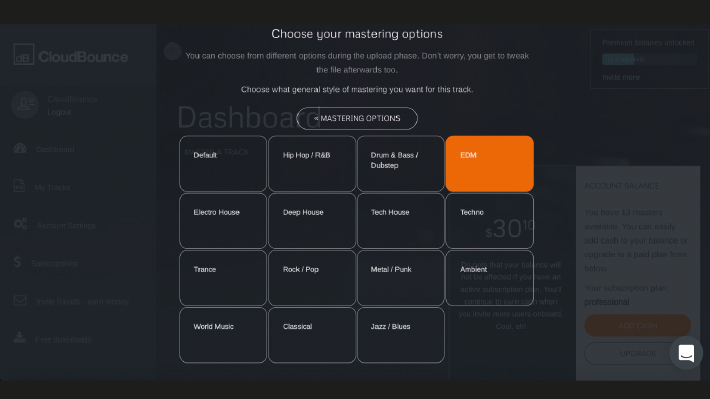 Finnish start
While Cloudbounce's first seed funding round came from mainly Finnish angel investors and Tekes, the main Finnish government funding agency for technology and innovation, its most prestigious endorsement has come from Abbey Road Studios.
In 2016, early on in its development, CloudBounce applied for and was accepted into the legendary London recording studio's incubation programme for rising music tech stars.
Abbey Road's human mastering funnel is now offered on CloudBounce as an extra feature for those who want 'best in the business' mastering quality and a stamp of approval from A-list engineers.
Kristian Haapasalo, the company's COO explains: "Let's say you are on a label and publishing a new album, or you just generally want the most detailed audio mastering quality there is. You get the best of both worlds – it gives us a competitive edge."
Blockchain integration
While CloudBounce's main focus is B2C rather than B2B (the ratio is roughly 4:1), to date CloudBounce has one direct in-app integration in US firm Tracktion's flagship T7 Digital Audio Workstation software.
"There are lots of possibilities and avenues out there, but needs, schedules and road maps must align perfectly for integration projects," says Haapasalo. "Start-ups typically work fast and that's not always the case with bigger companies – but we have many interesting discussions on the table."
While the current mastering service is centralised, the founders' future vision is for a more distributed audio AI ecosystem to solve audio processing needs, as well as processing for video, speech, TV and radio broadcasting.
The start-up has created a white paper for its overall vision, DBounce, but Haapasalo adds: "It will require a global-community to participate, fuelling the ecosystem; providing and ranking enough data for the AI modelling to make use of it in audio post-production."
Many of CloudBounce's staff are cryptocurrency enthusiasts, and it's telling that DBounce also includes plans to integrate blockchain technology into its future road map.