Going the distance with Iron Man Australia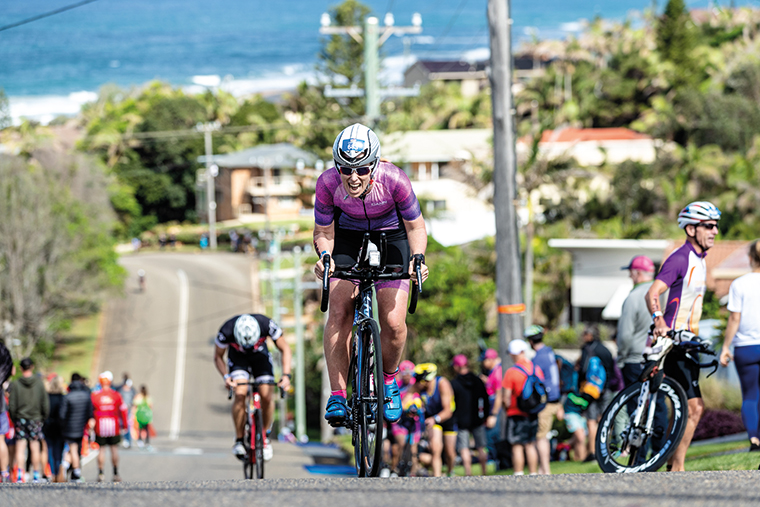 <![CDATA[Innovative solutions from Dejero allowed Next Up Digital to deliver a robust live stream of the latest Ironman Australia race using 4G mobile networks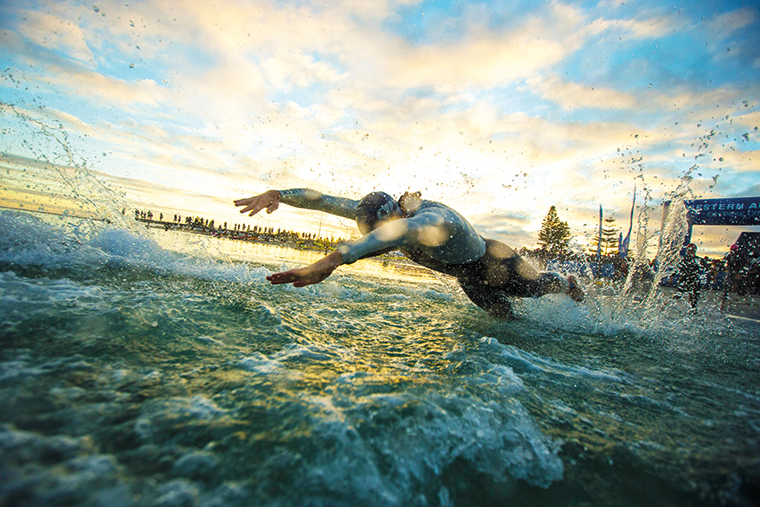 Racing events that take place over long distances (and often involve difficult terrain) are always a challenge for outside broadcast teams. When the event is a triathlon and there is an obligation to work within a mobile broadcast environment, those challenges can be hugely magnified.
To achieve this kind of broadcast in the past would have required a helicopter

and multiple receivers
This was the scenario facing video production company Next Up Digital when it was engaged to deliver a ten-hour live broadcast stream of the 2019 Ironman Australia race in Port Macquarie in May. Comprising a 3.8km swim, 180km bike course and a 42.2km run, the event was to be broadcast live to Facebook's new platform, Facebook Watch. Given the different geographies involved, it was clear that traditional forms of broadcasting, such as RF and microwave, would not be able to provide a reliable solution. The Next Up Digital team needed a flexible mobile solution that could transmit high-quality live streams at every stage of the event.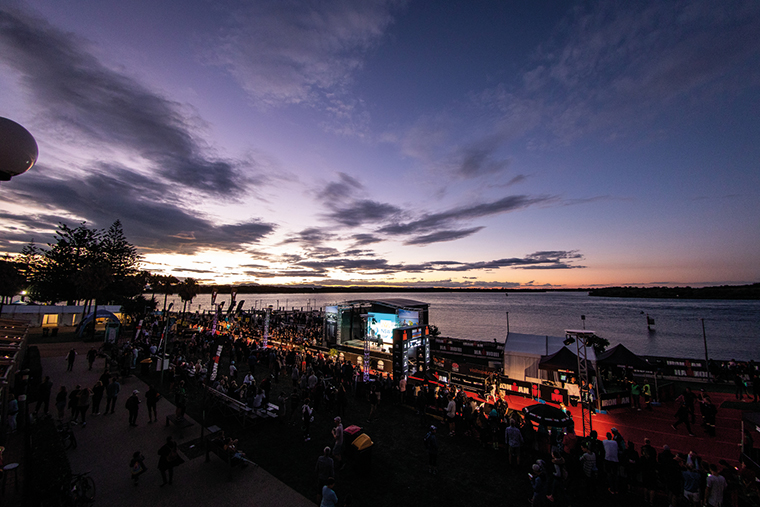 Down under:

Ironman Australia took place in Port Macquarie and given the geography, flexible mobile broadcasting was needed Network Challenge From the start of the project, Next Up Digital creative director Andrew Forster thought that Dejero might provide the solution, having had positive experiences with the technology during work at Australia's Network Nine and Ten channels. Researching the options for the Ironman Australia race, he discovered Dejero EnGo, an HEVC-capable, 5G-ready mobile transmitter that encodes high-quality video and transmits over multiple IP connections to deliver consistent picture quality with very low latency, even in challenging network conditions.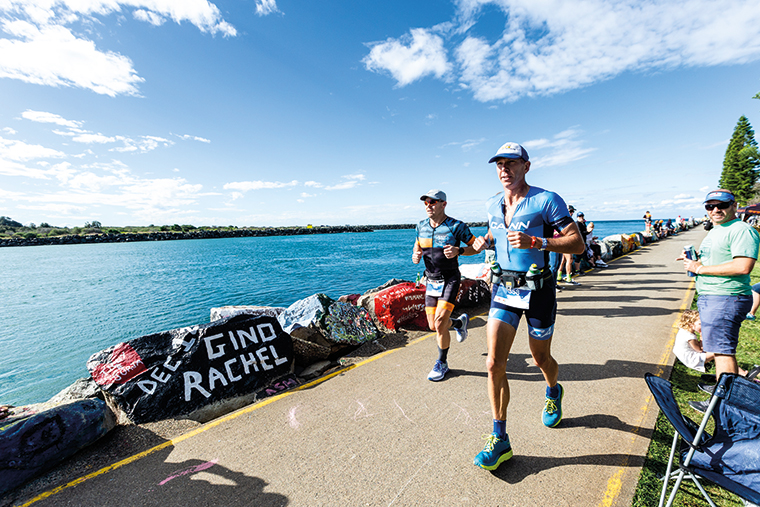 Working with inconsistent connectivity was crucial, given that Next Up Digital would mostly be making use of 4G networks, with the expectation there would be drop-outs as long as seven seconds at some points on the course. The EnGo recommended itself here thanks to the inclusion of Dejero's Smart Blending Technology, which can blend multiple IP connections from cellular, Wi-Fi and satellite networks into one high-throughput virtual network. This allows the system to manage the fluctuating bandwidth and latency interferences in real time in order to deliver consistent footage. Dejero EnGo encoding adapts to content complexity as it is captured and supports up to a 20Mbps bit rate for live transmissions and 1080p 50/60, which lends itself to sports coverage.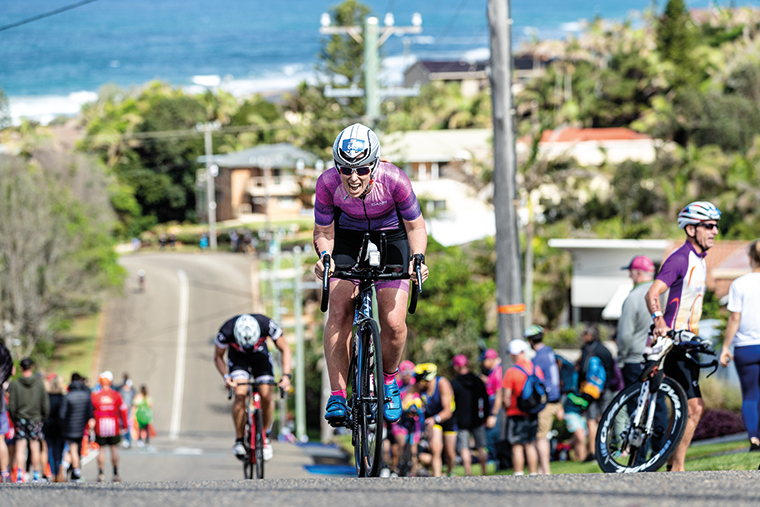 On your bike: Ironman Australia involves completing a 180km bike course Ultimately, the coverage plan devised by Next Up Digital called for four of the EnGo systems to be deployed with a single Dejero WayPoint receiver. The four-channel receiver can reconstruct video transported over multiple IP connections from Dejero transmitters, decodes HEVC or AVC and outputs to SDI or MPEG-TS workflows.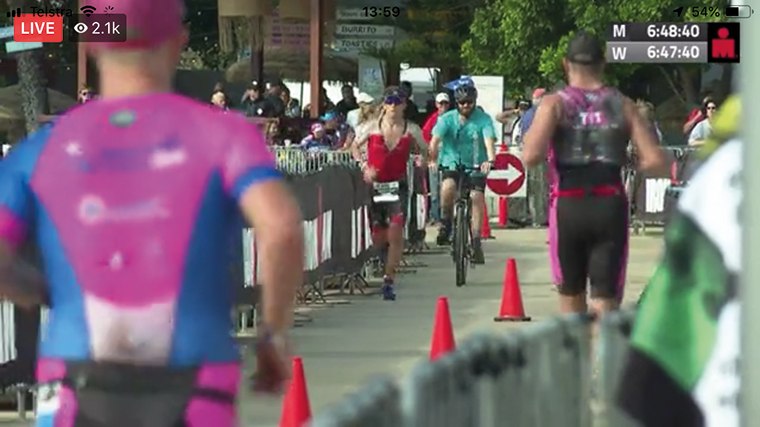 Cheaper live streams
with this equipment, it is possible to deliver consistently high-quality footage for a fraction of the price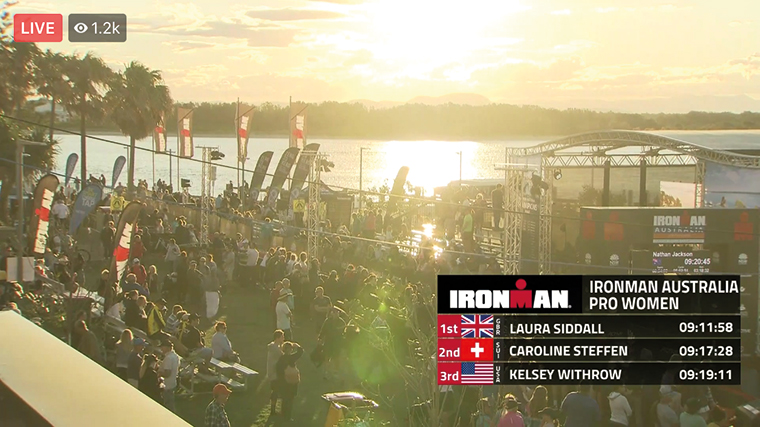 The Dejero equipment is now a permanent part of the Next Up Digital inventory and, says Forster, "It's going to provide us with a powerful solution for a host of different projects". He adds: "To achieve this kind of broadcast in the past would have required a helicopter and multiple receivers. We would have had to multiplex the microwave signal then send it back to an earth station. You are probably looking at a cost in the region of $80,000 to cover an event with that kind of set-up. With this equipment, it is possible to deliver consistently high-quality coverage for a fraction of the price."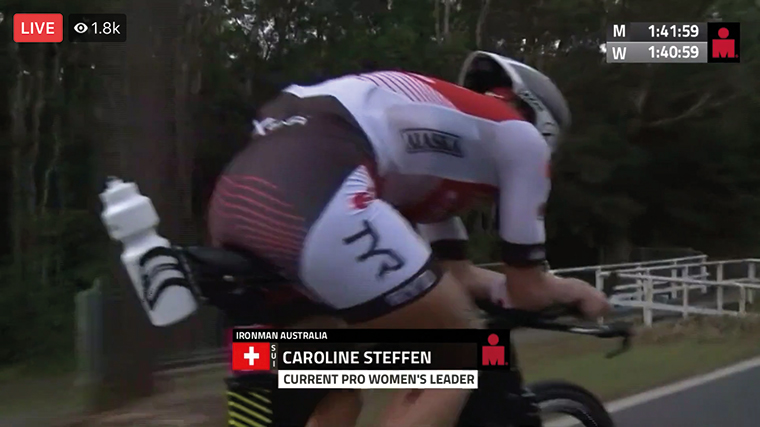 The live ten-hour broadcast of Ironman Australia 2019 reached more than two million Facebook viewers. The broadcast was split into two segments, due to Facebook's streaming time limits. The Dejero solution provided a considerable level of reassurance throughout the event, says Ironman Oceania production manager Stephen Kane: "Knowing we were always going to be working within a mobile broadcast environment, the most important thing for us was the technical delivery and access to a network that could support our needs. Prior to the event, it was imperative we went into this production knowing where our coverage issues may appear, as we were widely relying on mobile networks.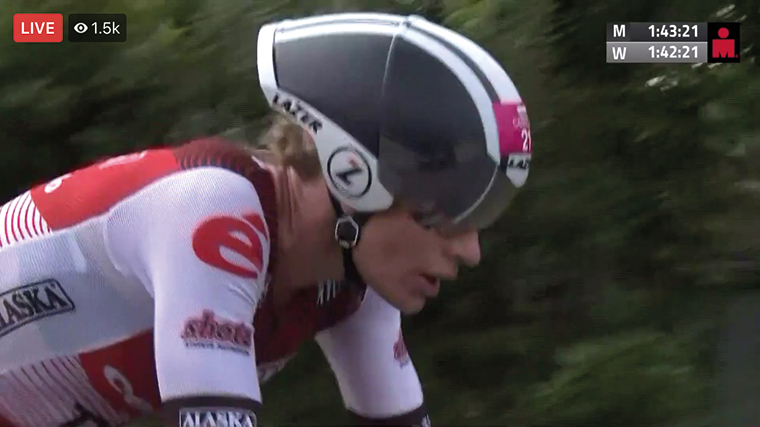 "Moving through various mobile coverage zones, repeaters and antennas was always going to be a challenge, and Dejero helped us overcome this. If there were challenges, the team overcame them. When our crew needed further assistance, it was comforting knowing we had the support of Dejero themselves 24 hours a day to add a layer of technical support."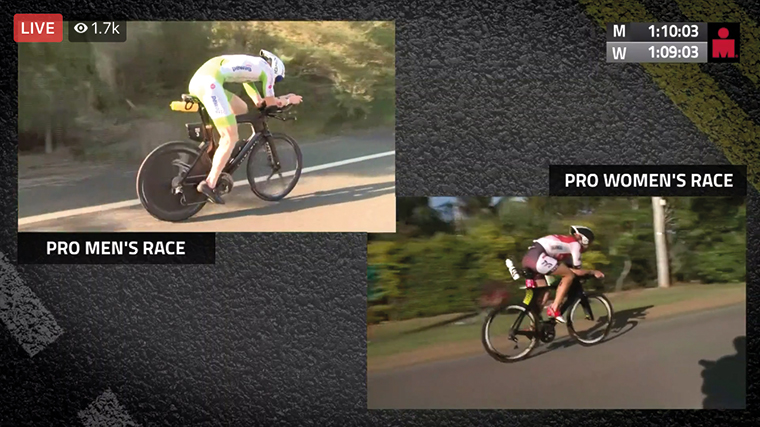 A new iteration of the EnGo system was debuted at last month's IBC show in Amsterdam. The new EnGo 260 weighs 30% less and features an 85% larger screen than before.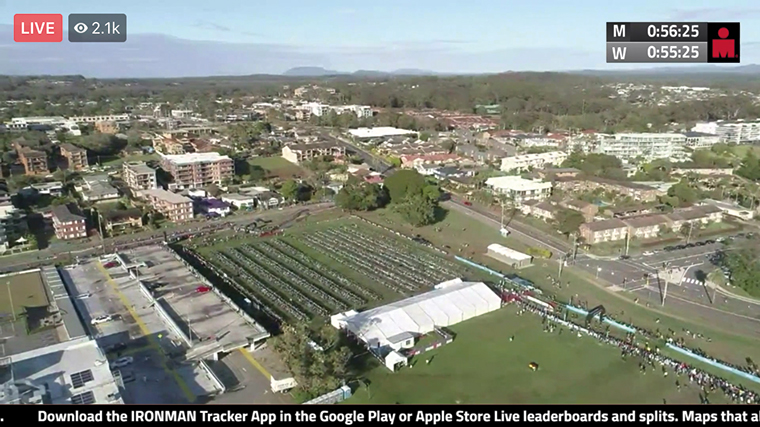 "Next Up Digital is very excited to be at the forefront of using mobile network-based solutions to deliver high-quality live streams," says Forster. "As the success of this project proves, it is now entirely viable to deploy this kind of infrastructure as opposed to a more elaborate – and considerably more expensive – traditional OB set-ups for live sports. We have a number of projects coming up that we expect to use the new equipment on, so it's all very positive."]]>