Where are the woman warriors?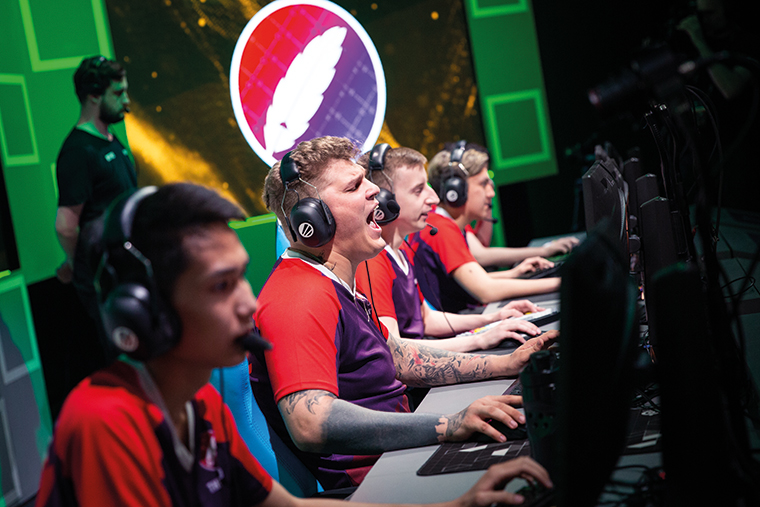 Posted on Oct 4, 2019 by Neal Romanek
Esports is supposed to be the sport of the future… so where are the female pros?
Everybody seems to agree that esports is the future of unscripted content. Broadcasters and producers, tech companies and advertisers are falling over themselves to get a piece of the esports gold rush. Esports athletes are global megastars, and the games they play are some of the biggest entertainment brands in existence with spin-off content including everything from fashion to music. I think we can all agree that esports is the signature entertainment for the 21st century.
And there are no women in it.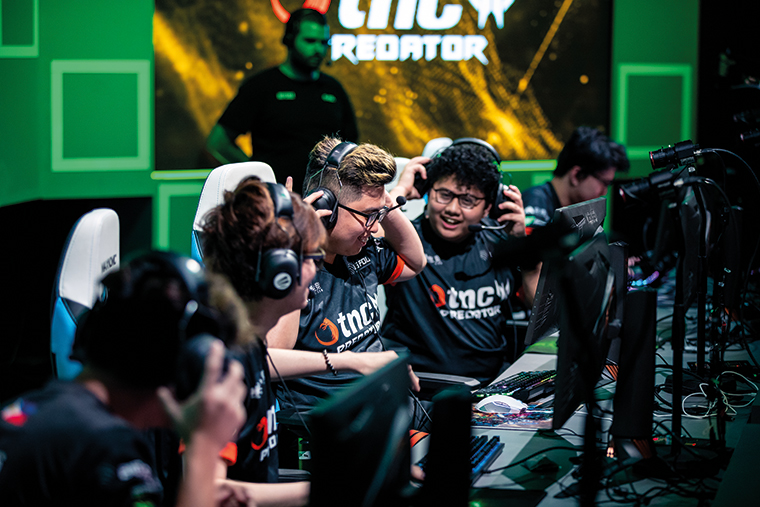 The website esportsearnings.com collates results of esports matches and how much money is being earned by individual esports athletes and teams around the world. Danish esports pro Johan Sundstein ("N0tail") is the highest earning male esports athlete player and, according to the site, has earned a career total of $6,889,591. Sundstein is captain of top Dota 2 team OG and – if you don't know it, gramps – is one of the world's biggest esports stars. In second place is Finnish player Jesse Vainikka ("JerAx") with a career total of $6,469,000, then Anathan Pham ("Ana") of Australia with $5,999,411.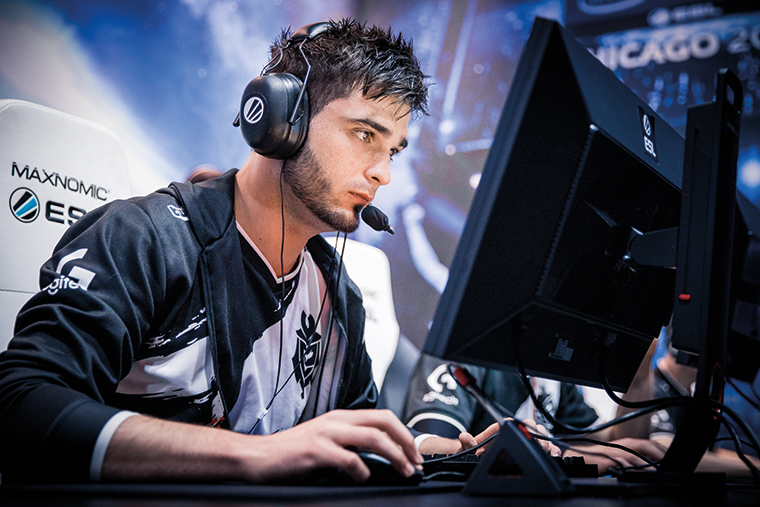 The site also features a listing of esports' top 100 earning females. Heading the list is trans woman Canadian gamer Sasha Hostyn ("Scarlett") who has earned a career a total of $335,551. Hostyn is ranked 331 in earnings among esports athletes worldwide. Second in the female players list is the USA's Katherine Gunn ("Mystik") with a career total of $122,000 (ranked 941st worldwide), third is Ricki Ortiz with a career total of $80,780 (1418th) and fourth is Marjorie Bartell ("Kasumi Chan") with a total of $55,000 (2069th).
This disparity is seen in most sports. Lionel Messi makes over $100 million a year, while the Norwegian footballer Ada Hegerberg, the game's highest paid female athlete, makes around £340,000 a year. But other sports – virtually all other sports – have decades of sexism built into them – both in their fan culture and in access to the sports themselves. True story: women were told well into the 20th century that excessive sports play could dislodge their uterus. No, seriously.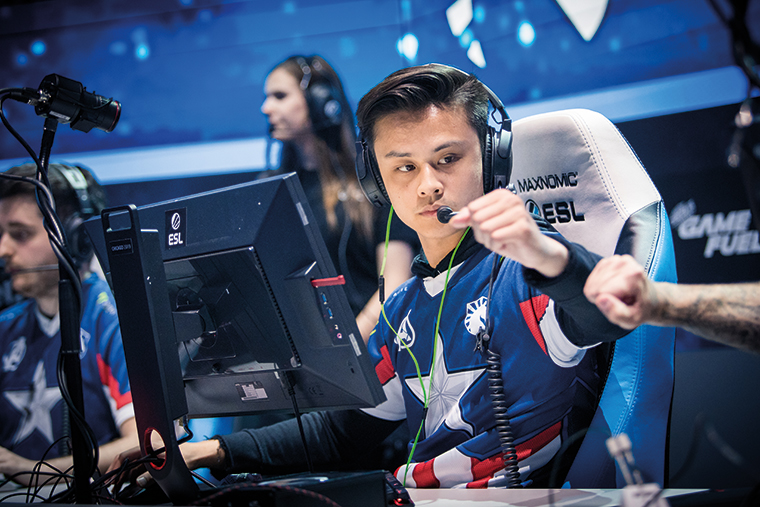 The number of women video game players approaches 50% of the population. This is confirmed by several studies, including a 2015 study by Pew Research Center, which found 50% of men and 48% of women play video games, with 15% of men and 6% of women identifying themselves as 'gamers'. In the 18-29 age bracket, the numbers jumped to 77% of men and 57% of women playing video games, but with 33% of men, compared to 9% of women, identifying as gamers.
So what's esports' excuse?
A cultural issue
Sabina Hemmi (see this issue's Genius Interview, page 38), CEO and co-founder of popular game data sites Dotabuff, Fortbuff et al, was head of one of the world's top World of Warcraft clans before becoming a entrepreneur. She knows first-hand how hard it is to be a women in a male-dominated gaming space.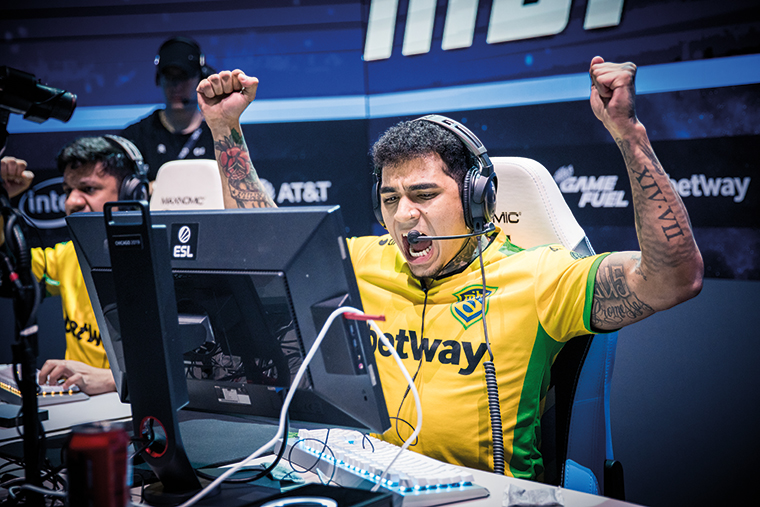 "There was a study done where they saw that men had higher reaction times. But then after you practise for a short period of time, reaction time difference between gender basically disappears," Hemmi explains. "Any pro player in any game is going to have a great reaction time and great mechanical skills compared to an average person. I don't know that gender plays the biggest role. That's clearly a cultural issue." 
She continues: "When I go to a sports data conference, the professional women in traditional sports feel like esports is almost proof women are not treated well, because there's no reason on paper why women should not be able to play a video game at the same level."
Hemmi's insights on the industry are based not just on her own experience, but on the study of the data her company collects. Is there anything in the data that shows there should be this discrepancy between male and female esports participation?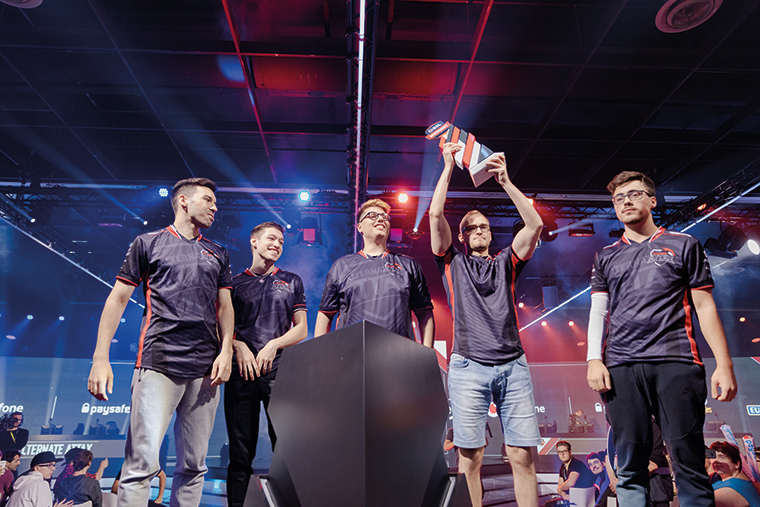 "There are interesting things going on when we look at the data for a game like Dota 2, which doesn't have any females professional players," says Hemmi. "The skill level men need to be at before they get scouted, there are women playing now at that skill level. There are women that are good enough to be scouted and join a team and become pro players. The problem is, those women are also really smart and see what happens when a woman becomes a pro player. They often decide, for their own happiness, they don't want to put that pressure on themselves, even though they are good enough."
She adds: "I also notice that a lot of the women successful in esports don't always love doing conversations about being a woman. Like Geguri (the South Korean pro Overwatch player, Kim Se-yeon) won't do interviews about being a woman. That's controversial sometimes for people who really want her to be a role model, but trying to be the best in the world at a game is enough for a lot of people. Most people never reach that point."
Press any key to continue

Founded in 2015, AnyKey (anykey.org) is an advocacy group supporting diversity, inclusion and equity in competitive gaming. Co-sponsored by ESL and Intel, the organisation was formed under the leadership of Dr Morgan Romine, professor at University of California Irvine and former pro-gamer, and Dr T L Taylor, a sociology professor at MIT. 

AnyKey invites companies and individuals to take the GLHF (good luck, have fun) pledge, which includes promises to "be a good sport whether I win or lose", "know that people online are real people and my words have real impact" and "respect others, even if their sincere opinions are different from my own".

Affiliate organisations include everything from the Dignitas women's team and LBGTQ gamer groups to groups that promote gamers with disabilities.

The organisation's name is a reference to the phrase 'press any key to continue'. The group's website explains: "We chose that handle because we believe that anybody should be welcome in gaming."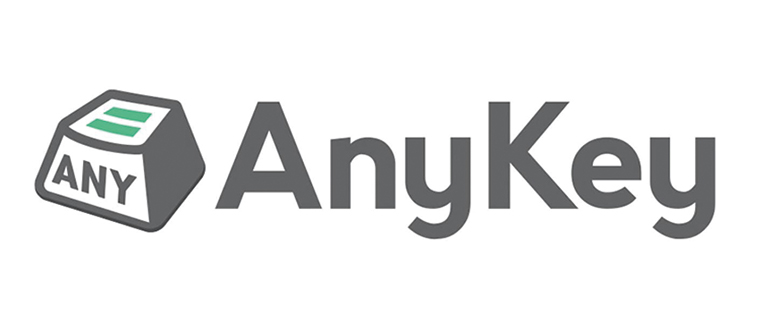 Everybody can be anybody
Charles Conroy has been in esports since the very beginning, as a pro player and team manager and, most recently, as the esports expert at broadcast tech provider The Switch.  He sees esports as a great opportunity for diversity across gender, racial and cultural lines. "One thing I personally love about esports is that it's the ultimate equaliser. There are no physical limitations. Anyone can get up and kick ass, no matter your race or religion or gender," says Conroy. "But I think that esports needs to be more welcoming to women. I think the community, in some ways, has been a bit juvenile. That's changing a lot. But when I started in 2003, if you're a girl and you're playing in esports, you were singled out."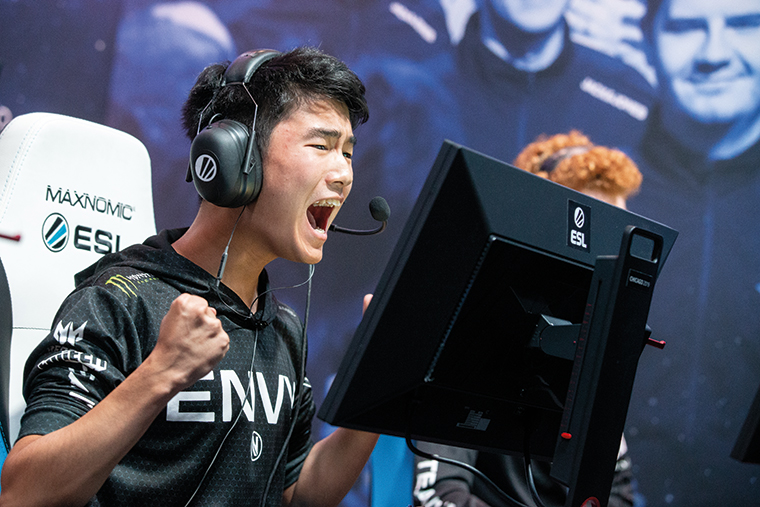 Still, Conroy is optimistic about how esports could be a force for inclusion in the future. "There are some great female champions out there. There are some great champions from all sorts of different races and backgrounds, different countries. I think it's truly going to be the great equaliser. And I'm excited to see that continue to grow," he says.
Rob Black is COO of ESL UK. He admits the games that have become major esports already have a hyper-masculine tendency – an emphasis on intense direct conflict with victory achieved through violence. "Traditionally, the games that became esports were made to appeal to a male audience, so a lot of people getting involved in the industry early on were men. In the last few years, we've started to see a big shift and an influx of women being involved in consuming and playing esports. Inclusive games such as Overwatch and Fortnite are really helping to open up opportunities for women.
"We've also seen female-only leagues and competitions set up in order to provide a platform for idols and role models to be discovered by other women interested in video games," he adds.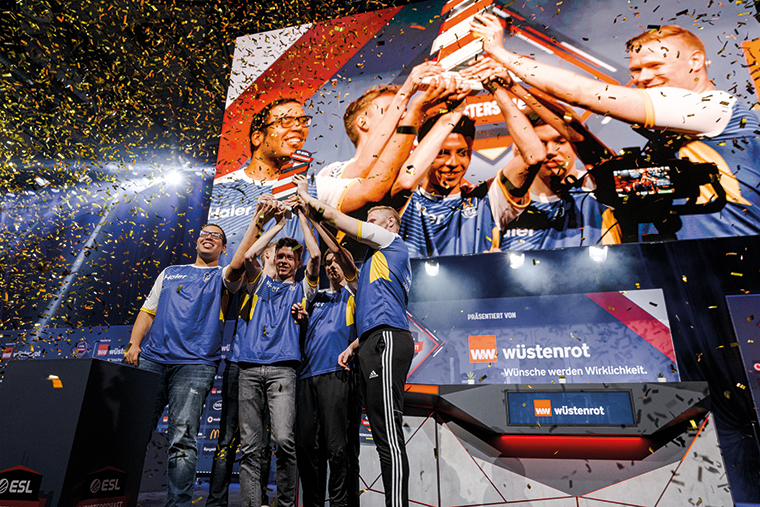 Black thinks time will work in women's favour, with new female leagues slowly gaining traction, but he admits these still can't compete with the general leagues, which, though nominally open to all, are essentially male leagues. "One of the great things about esports and gaming in general is that it doesn't look at nationality, race, sexual orientation or gender," Black says. "Our company motto at ESL is 'where anybody can be somebody'. We embrace that, from our tournaments to our hiring. We want to create a world and company where no matter your background, you can come into esports and succeed."
Solutions for shooters
One of the ways to bring women into esports is to create female leagues. This summer, esports organisation Dreamhack launched a Counter-Strike: Global Offensive (CS:GO) showdown in Valencia, Spain, with a prize pool of $100k, open to female and non-binary players. 
Dreamhack partnered with Zowie, which established the Divina initiative – an initiative started to help women show off their gaming talent and promote professional female esports players. Zowie's Divina ran a women's CS:GO championship in Shanghai, which served as the Asian LAN qualifier for the Dreamhack Showdown.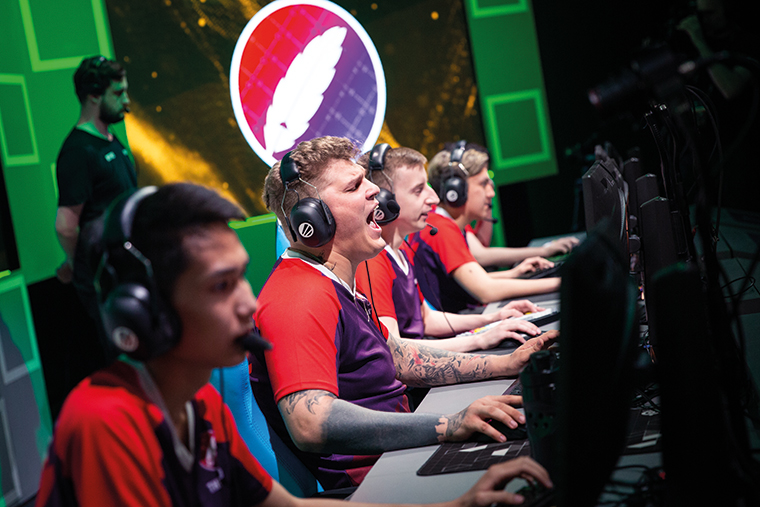 Dreamhack's stated goal for the event was "to elevate ambitious women CS:GO players in the global esports scene and provide a dedicated platform to support their professional growth. We aim to raise the visibility of the women currently in the space, provide equal access to competitive support as their male counterparts and offer a concrete way for women players to find guidance and inspiration to establish their path to pro".
Promoting women-only leagues and teams yields some great results. It shines the spotlight on women in the league, gives them a chance to grow their own fan bases and is likely to encourage other potential players. It will also give commercial interests the opportunity to see how popular women in esports can be – that there is some money to be made on it (see this year's Women's World Cup).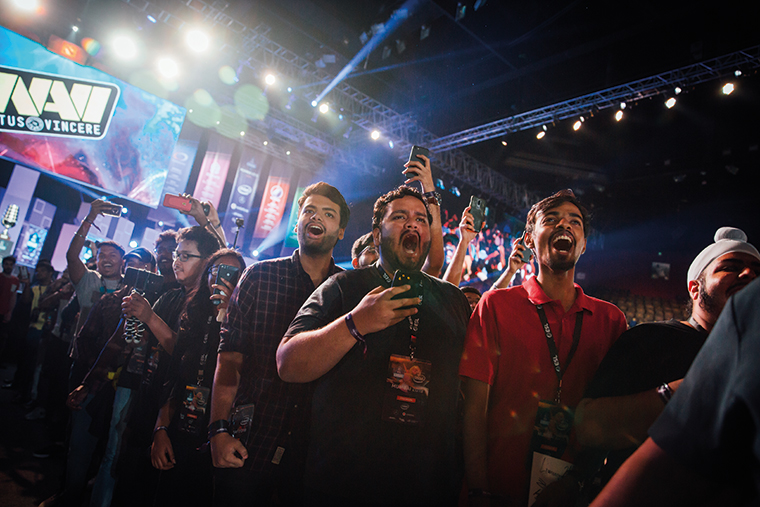 But within that solution is also the problem of creating a 'separate but equal' league. By it's very nature, it gives permission for other leagues – currently the bigger ones and the ones making the most money – to become all-male leagues. Showing that women are 'as good as' men at esports is not exactly the same as welcoming them into the sport as equal participants.
Most of us still cling to the idea that greater digitisation leads to wider participation, greater freedom and more equality. The facts don't really bear this out. Digital tools seem more often to result in the concentration of power and influence into fewer hands. 
Esports promises an even playing field where 'anybody can be somebody', but if the real world hasn't solved its sexism problem, then we shouldn't expect the digital world to be any different