NAB Show 2023: Ones to watch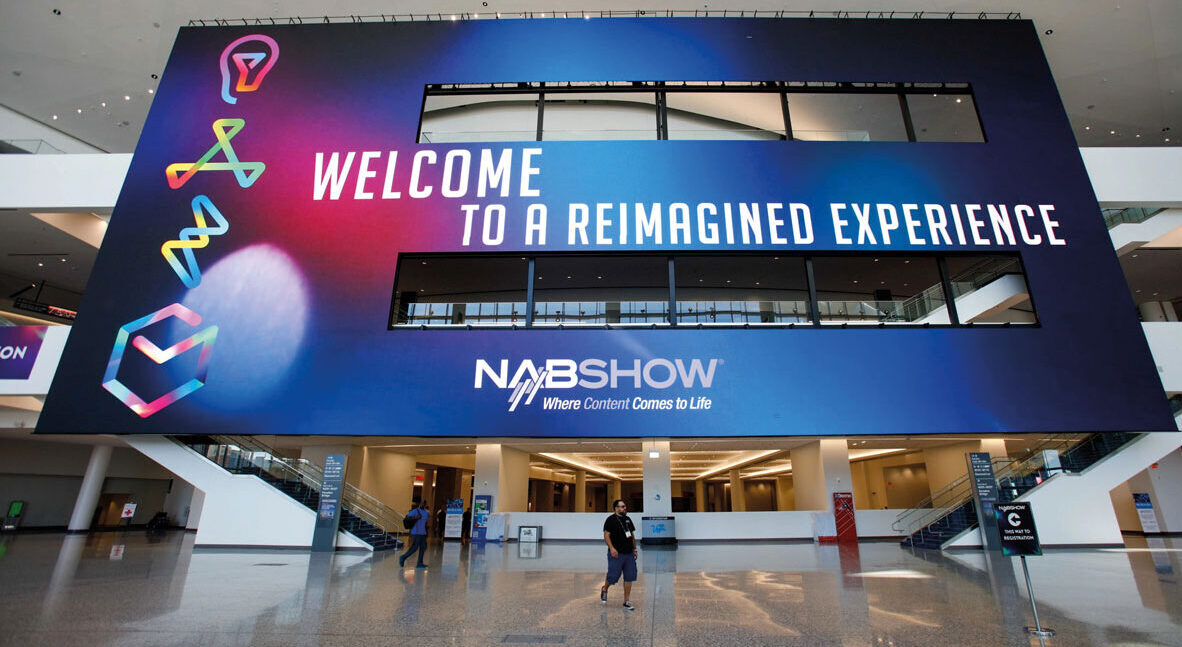 Posted on Apr 13, 2023 by Samara Husbands
As 2023 marks the epic centenary of NAB, the industry gears up for the biggest event on the broadcast tech calendar. FEED uncovers what to look out for at this year's show
Words by Samara Husbands
It's here. The annual trade show produced by the National Association of Broadcasters is the meeting place for industry experts from every corner of the globe, to share ideas, network and showcase turnkey tech that's transforming the M&E trade. There's innovation, interactivity and infinite opportunities to connect.
This is going to be an impactful year in broadcast, and NAB is one of the key events that demonstrates this. Aside from our usual FEED shenanigans, mingling and getting stuck into the immersive experiences, there are a few other things we're looking forward to. FAST channel fever has gripped the industry, so we're hoping to sneak a peek at the host of products introduced to cope with its exponential growth. IP solutions available to the market are evolving, and we're constantly looking for ways to simplify them. We'll be catching up with vendors exhibiting at NAB, showcasing products focused on efficient automation. From the rise in virtual production studio solutions and AR, to new innovations in cloud, we're expecting big things from this year's trade leaders.
Last year, the first in-person show after Covid-enforced postponements attracted upwards of 50,000 people from 155 countries, despite reservations surrounding it being the 'first show back'. This year's numbers are expected to reflect shows of the past, but soar above pre-pandemic averages.
FEED is a proud media partner of the Streaming Summit for NAB 2023, so make sure you grab yourself a copy!
Want to book a meeting with the FEED team at this year's show? Get in touch:
Verity Butler, editor: [email protected]
Sam Scott-Smith, sales director: [email protected]
Innovating automation
At NAB, Interra Systems is highlighting its newest solution to automated media QC monitoring and analysis, aimed at helping media companies deliver high-quality video and streamline their content across the digital supply chain.
"At this year's NAB Show," highlights Anupama Anantharaman, vice president of product management at Interra Systems. "We will be on hand to demonstrate how the latest updates to our world-class solutions align with the industry's goal of delivering engaging media experiences, while allowing content to be monetised as efficiently as possible."
Catch Orion, Baton and Vega in action at booth N3159.
Total Eclipse
Celebrating its 55th anniversary, Clear-Com will showcase the new features of the Eclipse HX Digital Matrix Intercom System, including Dynam-EC™ real-time production software, IP-based V-Series IrisX user panels, and industry-leading role-based workflows.
The Eclipse HX Digital Matrix is engineered for applications requiring up to 200 FreeSpeak beltpacks and point-to-point workflows, delivering unique tools for power and efficiency. The Dynam-EC software tool allows for operator situational control over all your Clear-Com audio input and outputs, audio mapping, IFBs and partylines.
"Like Clear-Com, over the years the NAB Show has gradually expanded its focus from broadcasting to include all kinds of related fields, including sports, houses of worship, education and corporate communications," says president Bob Boster. "2023 marks Clear-Com's 55th anniversary, making this a banner year to celebrate both our long tenure with NAB and our rich history in these industries."
Go robot
Shotoku Broadcast Systems will be debuting the TR-XT3 Studio Control System. It incorporates all the proven capabilities of the flagship TR-XT, but with a facelift. A new user interface and improved functionality tackle the challenges of designing and configuring SmartPed (also on show) studio environment maps. The TI-11X elevator pedestal and TG-18i pan-tilt head will make an appearance, offering a robotic camera channel that includes elevation perfectly suited to legislative, conference and corporate facilities of any type. Also, back by popular demand is the TG-47 – a mid-level-payload pan-tilt head which supports a typical box camera or ENG lens with teleprompter.
Catch up with Shotoku and watch the demonstrations at booth C5320.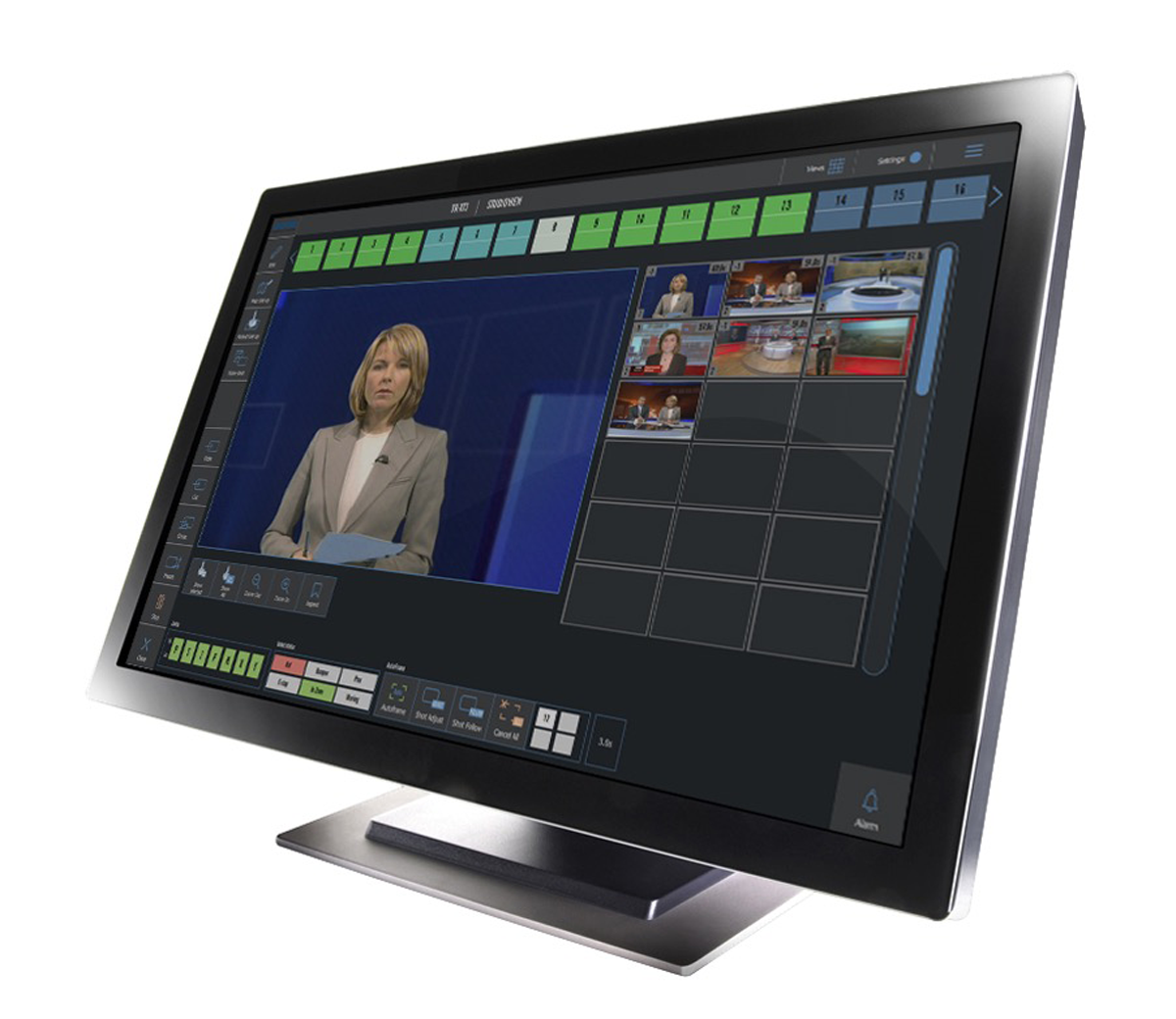 Future-proof your streaming
Broadpeak's software is deployed on-premises, offered as a service, or as a hybrid of both, where video service and content providers can deliver an outstanding quality of experience (QoE), while reducing energy consumption.
Key highlights of Broadpeak's NAB attendance include: advanced CDN preparing operations for the future of delivery, enhancing video QoE and monetisation with Multicast ABR, packaging content on the fly with the BkS350 Origin Packager, simplifying video streaming with broadpeak.io SaaS, increasing monetisation with dynamic targeted ad insertion, speeding up time to market for IP video streaming services with peakVU.TV, and optimising QoE for video delivery over satellite.
Stop by booth W1913 for a demonstration of world-class software and service for video delivery and streaming.
Wave after wave
Presenting its QxP next-generation waveform monitor, which offers an integral 3U multi-touch LCD screen and V-Mount or G-Mount battery, Phabrix targets production workflows. With a focus on image processing, the QxP supports deep colour sources up to 12-bit and gives users a choice of display modes. Experience comprehensive nit scales and markers alongside wide colourimetry support.
"I am delighted to announce the availability of the newest member of the PHABRIX test and measurement line up – the QxP," says Phillip Adams, CEO at Phabrix. "QxP is the world's first portable combined waveform monitor, generator and analyser. With all the functionality of our QxL rasteriser, but in a lightweight 3RU chassis, and with multiple interface control options, we really are offering our customers a next-generation alternative to the traditional waveform monitor technology."
Phabrix is stationed at booth C4920 ­– be sure to stop by.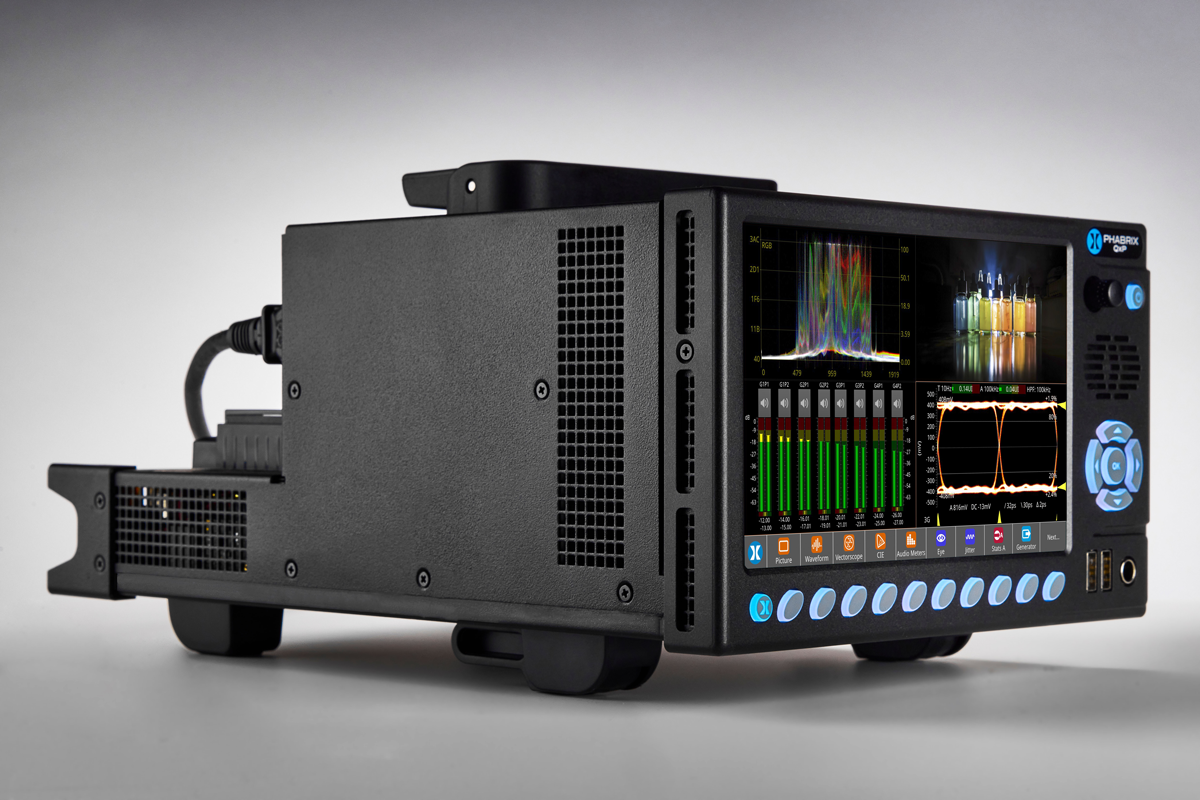 Ecosystem efficiency
The next generation of live has arrived! Across the Zixi Enabled Network (ZEN), the latest in features and functionality are presented via the Software-Defined Video Platform.
Zixi has created a thriving ecosystem where technology and media experts share live video, content acquisition, business models and opportunities to reduce cost and generate revenue.
Learn about at-scale video delivery for live sports and news contribution, distribution to various platforms from the top leaders, partners and media companies, and see various demonstrations, including the Live Events Scheduler and AWS Elemental MediaConnect and MediaLive channels using ZEN Master.
Head to booth W3301 to meet the team.
Circus in the clouds
Project management expert farmerswife is showcasing the newest iteration of its software, v7.0, alongside the task collaboration tool Cirkus. V7.0 tackles scheduling, management and reporting all in one place, for smooth workflow management and collaboration. Look out for Dark Mode, support for multiple currencies and improved search functions.
Cloud-based Cirkus provides media organisations with more ways to manage collaboration thanks to streamlined scheduling, assignment and project management. Personnel bookings for schedules and improved project flow allow users to save and share common queries.
Meet farmerswife and Cirkus in the West Hall at stand W1959.
Radio Ga-ga
The world of broadcast has undergone a drastic change in recent years, and WorldCast has responded with a new low-power range, including FM 100W and FM 300W transmitters, thus extending its award-winning Ecreso AiO portfolio.
"The extension of our Ecreso AiO portfolio with the introduction of these new transmitters is a game changer for broadcasters facing rising costs and the need to adapt to increasingly complex infrastructures," comments David Houze, Ecreso product manager at WorldCast Systems. The transmitters are engineered to tackle limitation of legacy technology, providing seamless performance, making it easy for radio stations to get the lowest Total Cost of Ownership while maintaining the best audio quality.
See WorldCast Systems at W2321, West Hall.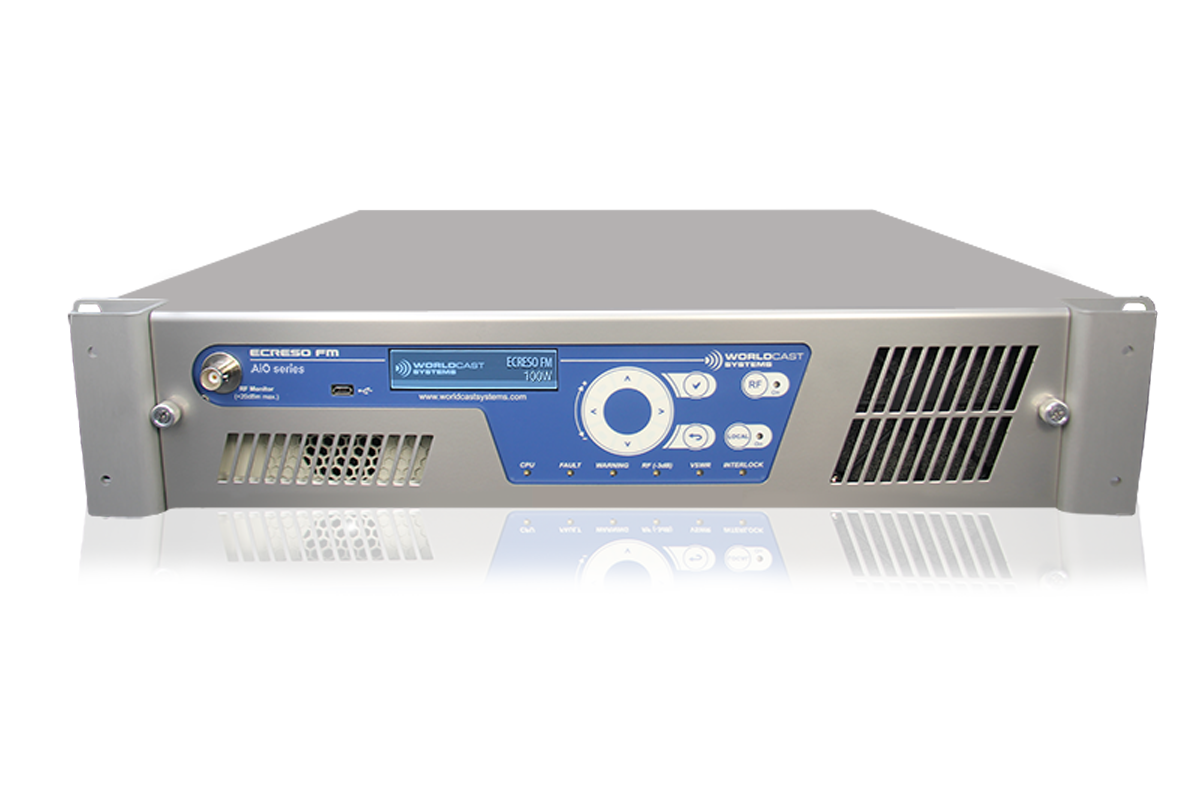 For flawless live
Edgio will showcase its Uplynk media solution, which empowers companies to maximise the value of their content for flawless live events. Edgio reduces the complexity of delivering live events, broadcast and free ad-supported TV syndication by providing a simple route to market, extended audience reach and increased monetisation.
In 2022, Uplynk handled a whole host of live events, generating 2.4 billion event views, 3.3 billion hours of streamed video, and over 220 million hours of advertising
Catch Edgio at W353 Hospitality Suites, West Hall.
An M&E first
Following Smartwork's award-winning launch at last year's show, Tedial is debuting its
Smartpacks – an M&E industry first of Package Business Capabilities (PBCs). PBCs provide reusable building blocks to bring broadcaster closer to composable technology and the cloud. By leveraging existing digital capabilities to create new products and services, the modular approach achieves a scale and pace required to enact ambitious business practices.
Together, the products aim to deliver best-of-breed solutions enabling the Composable Enterprise. The no-code technology provides the space to innovate and adapt accordingly to quick-changing needs across various business practices.
Catch up with Tedial at booth W3959.
Streamline creation
Telestream champions production, distribution and monetisation of video content with the release of Telestream Content Manager, the next generation of on-premises and cloud storage, and the PRISM™ MPP, a multi-format rasteriser engineered for post-production.
"Digital transformation is driving exciting innovation across media and entertainment workflows, and we want to ensure our customers can take full advantage," says Jon Wilson, president and COO of Telestream. "We're focusing the vast capabilities of our company on delivering software-centric and cloud-native solutions to give content owners, broadcasters and video service providers the flexibility and tools they need to automate, optimise and scale their operations."
Catch Telestream at booth W1505.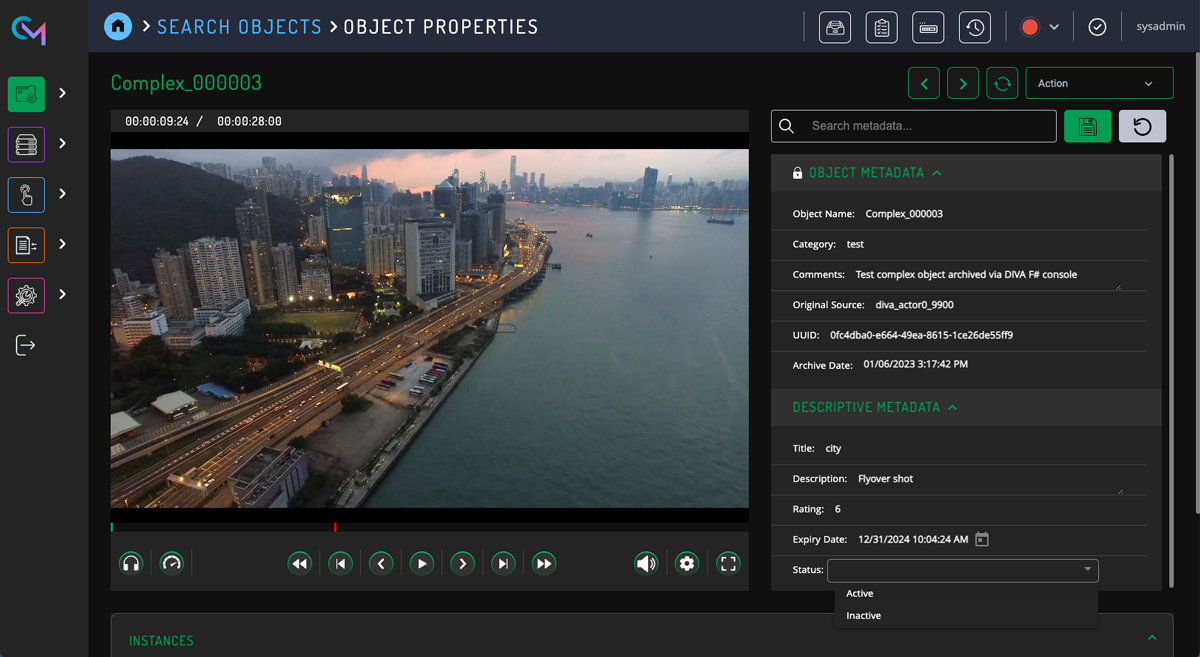 Studios and sports
Mark Roberts Motion Control (MRMC) is presenting its biggest ever line-up at NAB 2023, launching three new products: Polymotion Relay, a sports circuit-based tracking solution, the Light Lift System and AJS-2 Auto-Jib, for enhanced live content capture production. Unreal Ride returns to the Motion Control stand in the central lobby (L1) after its success last year.
Assaff Rawner, CEO of MRMC, says: "We are excited to be part of the 100th NAB Show with the biggest ever presence in our company's history. Our broadcast solutions stand will be split into two key focus areas: studios and sports; with dozens of demonstrations and opportunities to network with our team of experts. We will be introducing Slidekamera by MRMC products for the first time to NAB audiences. We're also delighted to see delegates playing at being a director by taking our virtual production experience Unreal Ride to the next level."
Give MRMC a visit at Broadcast stand C5325 and Central Lobby L1.
Creative freedom for storytellers
The latest in productivity and creative enhancements, Editshare's core functionality is targeted at creative freedom and simpler, more resilient secure workflows. EPS Storage and Flow media management are combined in Flex for fast cloud implementations, positioning connectivity at the heart of workflow, while Swift Sync allows sharing across different EPS systems in the cloud.
"The more we make the infrastructure & services intuitive to use – whether it is on-premises, in remote locations or in the cloud – the greater the availability, reliability and productivity. That is what our users tell us they want, and that is what we are striving to deliver," says Sunil Mudholkar, VP product at Editshare.
Editshare is showcasing its storage solutions and workflow software in booth N2100.
Make way for AI
Cloud media hub platform, Newsbridge, is leading the way for AI and cloud-based solutions for media asset indexing and archiving. Providing broadcasters, TV channels and sports rights holders with fast and scalable solutions for the ingest, storage, management and monetisation of content, its innovations will be available to see at NAB.
Philippe Petitpont, co-founder and CEO at Newsbridge, says: "We're excited to show our latest AI indexing technology and other innovations that will drastically improve the quality of automatic indexing, while making live and archived content indexing at scale a business reality. This in turn makes media companies' assets easily searchable and reusable, unlocking new revenue streams."
At NAB, Newsbridge will showcase its new AI detection feature alongside Just Index, Media Hub, Live Asset Manager and Media Marketplace at booth W2073.
Solutions for all
Aiding major broadcast facilities, telcos, satellite, cable TV and IPTV providers on every continent, Evertz has provided customers with streamlined transitions into the future since 1966. The company spans the industry with a range of solutions, from the DreamCatcher Bravo Studio platform to the XPS Live Video Encoder & Decoder Series, the Software Defined Video Networking portfolio and evertz.io.
"The broadcast industry has come a long way in 100 years and the rate of technological innovation has been astounding," says Mo Goyal, director of international business development at Evertz. "Who knows where the industry will be 100 years from now? No one can tell. All we know is that whatever shape the industry takes, we intend to stay a vital part of it."
At booth N2225 during NAB 2023, Evertz will showcase a host of solutions for live media production, IP, 12G-SDI, content monetisation and remote production in the cloud.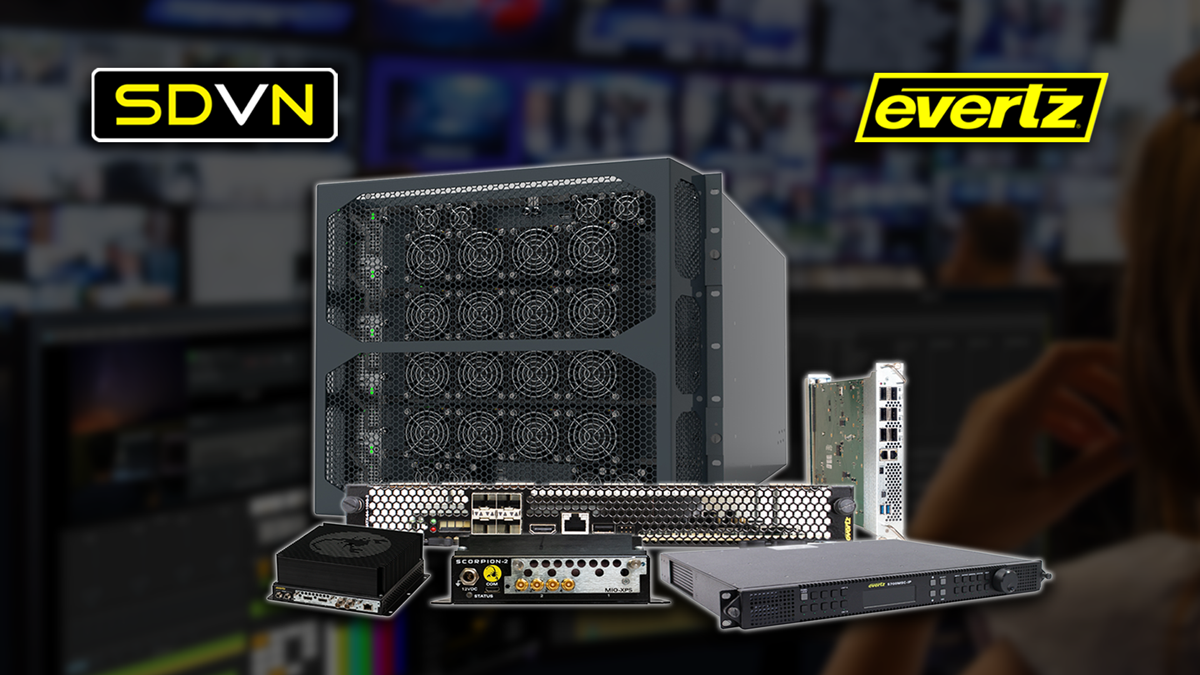 Next-gen revenue
With the rapid growth of ATSC 3.0 deployments in the US, broadcasters require powerful solutions that simplify next-gen TV delivery and maximise revenue generation.
Triveni Digital will introduce an ATSC 3.0 translator that reduces the cost of ATSC 3.0 service delivery, which is ideal for public state-wide networks and private cloud-based environments, as well as business channels.
"It's time for broadcasters to leap forward from the trial phase of ATSC 3.0 delivery to monetisation of their services," says Ralph Bachofen, vice president of sales and marketing at Triveni Digital.
See Triveni's solutions at booth W3251.
Make your space work for you
Alongside launching the Emerald Deskvue, Black Box is showcasing its KVM-over-IP platform that offers exceptional user experiences with anywhere, anytime remote access.
Black Box will demonstrate how the Emerald Deskvue addresses the issues facing modern broadcast, gaming and esports environments by eliminating the one-to-one relationship with a transmitter or virtual system and allows users to create a personalised workspace.
"The 2023 NAB Show debut of Emerald Deskvue is exciting because this new product truly does enable a new level of customisation, responsiveness and efficiency in working with numerous systems," says John Hickey, senior director of R&D and KVM Systems at Black Box.
Go to booth W1322 for Black Box and see more at the Connect Innovation Theatre W3421 on 17 April.
A cloud-driven vision
Witness the revitalised vision for a cloud-driven future and end-to-end media operations with the Media Operations Platform. Over 400 new features and more than 1000 operational improvements work to optimise workflow and boost productivity.
Keith Buckley, CEO of Xytech Systems, says: "While the pace of change in media has evolved faster in the last five years than the past 50, the tools used to create, manage and transmit media have failed to keep up. Our Media Operations platform stands out as the most deeply integrated and comprehensive end-to-end solution that can help production teams manage their entire media lifecycle in the cloud."
Get a sneak peek into Xytech's cloud-driven vision at booth W2949 in West Hall.
Imagine innovation
Imagine Communications is demonstrating its latest tech at NAB 2023, across infrastructure, playout and ad tech.
Products include the Selenio Network Processor for modern video processing, and Imagine Aviator, the first cloud-native platform that enables media companies to plan, make and monetise content. Also on show will be GamePlan, the ad placement engine and yield optimiser for linear TV.
"As the industry faces an uncertain economy coupled with multiple, simultaneous technology transitions, there has never been a better time to partner with Imagine," says Steve Reynolds, president of Imagine Communications. "Our products and services enable customers to achieve their current business goals — whether they need to cut costs or increase revenue — and move from where they are today into a future that leverages existing investment rather than starting over in order to change and thrive."
Imagine will roll out a series of announcements on new technology innovations and partner integrations in the weeks leading up to the show. Find them at booth W2775.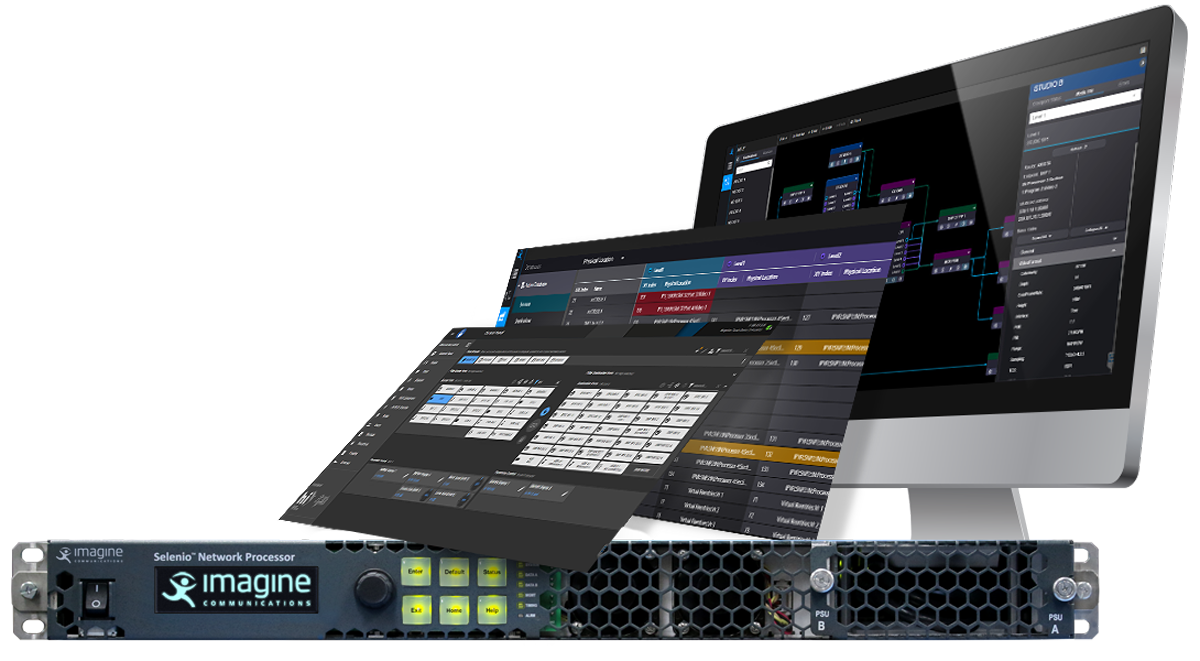 Cinegy celebrates 20 years
Cinegy is celebrating 20 years in the business, and what better way to celebrate than making broadcasting and streaming up to 8K easier than ever by debuting new features for remote and cloud operation. The ability to do playout with real-time HEVC 8K/60p encoding on a laptop helps support the case for 8K adoption.
Cinegy Air now supports SDR and HDR video sources, improving flexibility in broadcast operations, and features incorporated graphics and CG functionality. The product range also incorporates all the tools needed for channel management, from ingest and playout through conversion and archiving.
Cinegy Capture is the go-to solution for scenarios where massive numbers of video signals needs to be 'captured', like reality TV and sports.
Catch Cinegy at booth N2022.
Fuelling the cloud
Haivision provides mission-critical, real-time video networking and visual collaboration solutions, and will showcase its live video contribution innovations in the cloud and remote production.
Catch the latest features in live video contribution for the Makito X4 video encoder series, alongside Pro-series mobile transmitters, providing flexibility over any network. Streamhub, SRT Gateway and Haivision Command 360 will also be on show.
Jean-Marc Racine, chief product officer at Haivision, tells us: "We remain committed to delivering the highest-calibre solutions for high-quality and low-latency live video, empowering our customers to be leaders in their markets."
Haivision can be found at booth W3020.
Glensound makes changes
Glensound has been hard at work enhancing products based on market and customer feedback. The company has also recently joined the Ravenna community, opening the possibility to integrate with other similarly featured equipment.
The GTM eSports Gamers Interface has been updated with SDI embedding, while a direct microphone has been added to the Inferno Commentary unit to cope with network failure. Nomad and Lodge mobile telephone hybrids are now available with a pre-registered module for use with leader phone operators.
Managing director Marc Wilson remarks: "In addition to the flagship products we can now offer in Dante or Ravenna flavours, we have added this option to the Dark and Bella ranges. Glensound offers the broadcaster an extraordinarily comprehensive range of products that allows integration to any AES67 network, and expanding this capability is a major focus for the company in 2023."
Head over to booth C6111.
N lip-sync
Audio/video alignment and latency tool pro Hitomi Broadcast will showcase its latency and synchronisation tools at NAB 2023.
The post-pandemic boom in remote production and IP contribution has boosted the demand for simple and cost-effective tools, like lip-sync measurement in the cloud. The widely recognised Matchbox will be demonstrated.
Matchbox Glass iPhone app simplifies the lip-synchronisation of each camera feed, which is critical for professional sports coverage.
"NAB is a really important event for us, because you have to see how simple the Matchbox system is to realise how it can transform outside broadcasts and remote productions," says Russell Johnson, director at Hitomi. "It also gives us the chance to showcase the latest developments, like our commitment to SMPTE ST 2110, and our solutions for Matchbox in cloud architectures."
Hitomi will be stationed at stand N2860.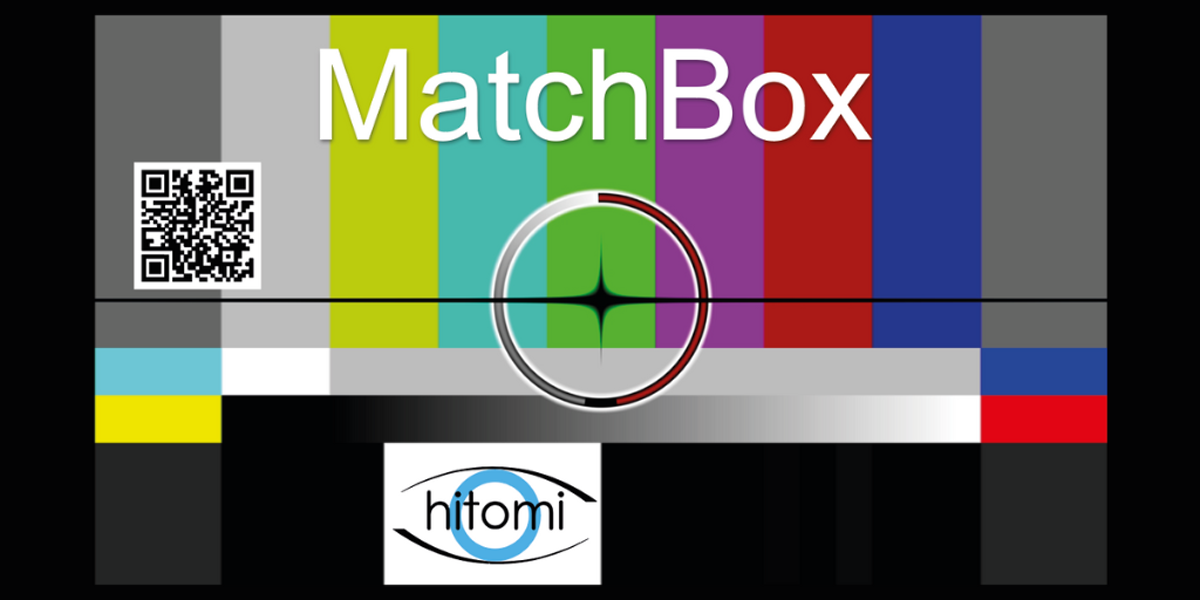 Signiant for sports
Signiant will be demonstrating its new platform capabilities, including enhanced support for Growing files, which are widely used in live sports productions. Also on show are its cloud-to-cloud operations. These support the demand for aggregation and distribution workflows, where both the source and destination are in the cloud – and the ability to search, preview and access media assets in disparate storage from an Abode panel and beyond.
See Signiant at stand W1713.
Streamline your ads
Debuting its latest feature, encoder-based ad manipulation (EBAM), M2A Media aims to meet the needs of global OTT broadcasters seeking to diversify advertising revenue. M2A Media will also release the latest version of its direct-to-consumer live streaming platform, M2A Live.
With the introduction of EBAM, broadcasters can automate regionalised outputs in a matter of minutes, avoiding the tedium of setting up additional playout systems and operations teams.
"Not only is EBAM frame-accurate, cost-effective and energy-efficient, it is perfect for high-value global advertising use cases. We're looking forward to meeting with broadcasters at the show to explain more," says Matt Hughes, chief commercial officer, M2A Media.
M2A Media will hold demonstrations at booth W2654.
Fresh functionality
Top automation, content management and integrated channel specialist Pebble will showcase its new playout automation and integrated channel solutions, alongside IP connection management tool Pebble Control and web-based monitoring system Pebble Remote.
Pebble CTO, Miroslav Jeras, explains: "As broadcasters transition to IP, finding the right partner becomes critical to business success. We're excited to share our insights and expertise on industry trends and to connect with customers and thought leaders alike. We look forward to discussing how Pebble's technology and solutions can support broadcasters as they navigate the landscape of IP, and help them confidently make that move."
Give Pebble a visit at stand W3759.
Find out more about the show at nabshow.com.