In Review: NAB Show 2022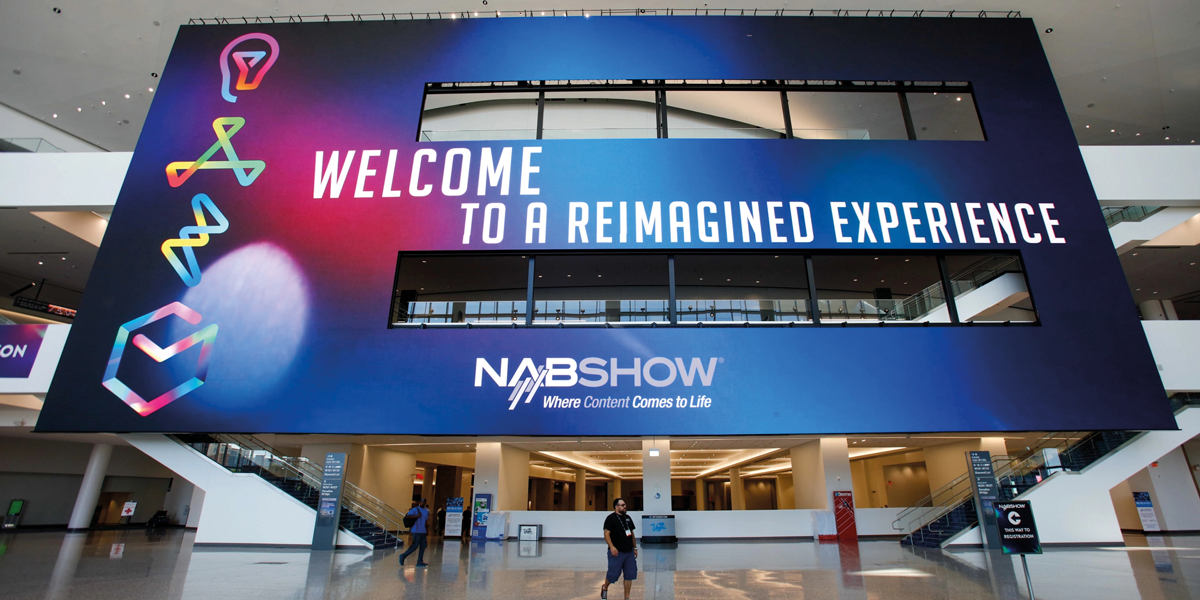 Posted on Aug 2, 2022 by FEED Staff
It was finally showtime in Las Vegas, and the FEED team was there, talking face to face with media tech exhibitors and vendors for the first time since 2019. Here's our debrief on what we found, who we met and the patterns that emerged
Words by: Verity Butler
Well folks, we did it. After three years apart, we finally got the chance to meet in-person. From the moment we set foot in the Las Vegas Convention Center for this year's NAB Show, there was a sense that something special was taking place.  
With only a few scattered meetings booked in on the Saturday, we felt a tangible buzz in the air on the LVCC floor. Teams busied around like ants, perfecting their booths, readying for kick-off the next day.
The Saturday prep day was helpful for us as a team, to get our bearings. That included walking the brand-new and impressive West Hall (which quickly turned out to be quite the trek from the North and Central Halls) – but then discovering the futuristic solution to that trek: the Loop. 
A bizarre, underground tunnel, glowing in spacey blue lighting, you could jump into one of a constant rotation of pristine Teslas. It was somewhat dystopian when, sat in a Tesla on the second day, a news notification popped up stating that Elon Musk was offering to purchase Twitter for a tidy $44 billion.
The ensuing days were jam-packed with meetings and discussions. From finally catching up with long-standing partners of FEED such as Vizrt, Blackmagic and Lawo, to meeting some exciting companies and new faces like Neton.live and iWedia – it's safe to say we certainly didn't waste a single second. 
We had news of our own to share, of course: the launch of a new sports broadcast expansion of the FEED brand, FEED:Xtreme. With armfuls of mags clutched to our chests and hands gripping tightly at coffees, we were ready to take on the show.
Looking back at NAB 2022, it's important to note the unmistakable trends, patterns and products quietly bubbling in the background during the show-less pandemic era. Boiling point was officially reached at NAB Show – and we can't wait to share everything we discovered.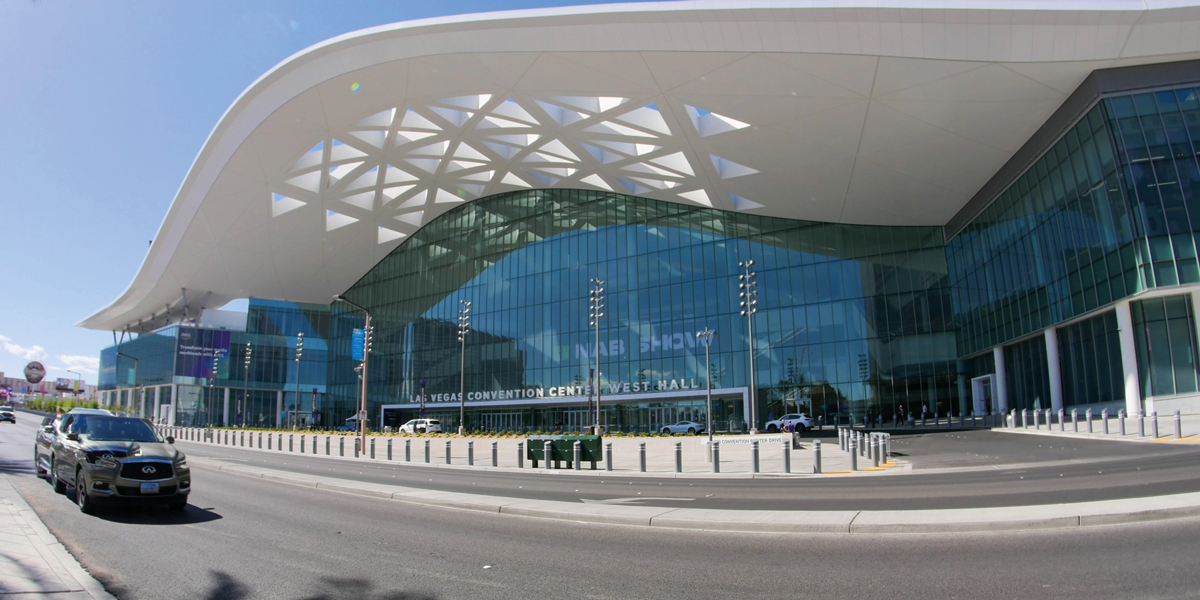 Cloudy with a chance of cloud
You may be unsurprised to find cloud was the hottest topic by a landslide.
However, it's the two-and-a-half years of pandemic in the lead-up to this year's show that spiced up the subject. From the refinement of pre-existing solutions, to making the transition in general – and some totally novel approaches altogether – it was great to get a bearing on the industry's answer to this almighty sector.
Take Dalet, for example. Its freshly released Pyramid has a three-pointed approach: centralised planning, remote editing and digital production. "Pyramid is a reinvention of newsroom workflows; democratiser of solutions," said Dalet CMO Robin Kirchhoffer.
Acting as the next evolutionary step for newsrooms currently running Dalet Galaxy five, it is available as a subscription. Payment models for the various cloud offerings at the show often reflected an individual vendor's customer base. This hit home that, although there is an indisputable industry-wide move towards the cloud, the approaches taken are by no means universal.
Blackmagic had big cloud news to share – officially unveiling Blackmagic Cloud. A natural next step, this offering is not subscription-based, as with DaVinci Resolve, and sits as a means to connect its other tools into a centralised space.
Evertz was also on hand to showcase a portfolio of solutions, highlighting its cloud transition by designing an end-to-end broadcast ecosystem, focusing on cloud-agnostic versions of major contribution and production elements.
Excitingly, Ross Video divulged two key strategies: hyperconvergence and cloud, with an emphasis on shaping its transition around pre-existing solutions. The aim will be melding it to work in tandem with not-to-be-forgotten legacy products – rather than shoving pre-existing product lines into the cloud.
"Hybrid is here to stay," commented VP of production workflow and cloud services Shawn Snider. "The most successful businesses have to adapt. But with our offerings, you can use the same team and don't have to retrain."
On top of this, Ateliere made key cloud announcements involving its integration with Netflix and work with AWS, and Telestream came forward with Vantage Cloud Port.
Teams busied around like ants, perfecting their booths, readying for kick-off
Notable handshakes
For us at FEED, the core of NAB Show is meeting companies and discovering new ideas.
We sat down with Planetcast, one of the biggest service providers in India and the subcontinent, hoping NAB will be a springboard into US markets.
Having built a range of cloud-based systems to target tier 1 vendors, one of its biggest clients is Indian Premier League cricket, supplying dynamic playout. This is no simple feat – with more than 70 matches during the course of two months each year, as well as multiple locations, it's a demonstrable nod from the Asian market that Planetcast can spread its wings across the pond.
We also talked to Visual Data for the first time, who provided an insightful demo of its cloud/browser-based Vida platform. This works to simplify libraries, collaborate teams and monetise content – with options to deep search across multiple archives.
Swiss company iWedia, a specialist in STB and TV set solutions that work with Android TV, joined us for a chat. Its scalable set-top box is a turnkey suite deployed over 45 million times by leading operators around the world.
Neton.live revealed more about its LiveOS platform for live media production. Working on commodity hardware, LiveOS is a video and audio-over-IP solution, aiding workflows that include broadcast centres, remote productions, scripted content, corporate video and education.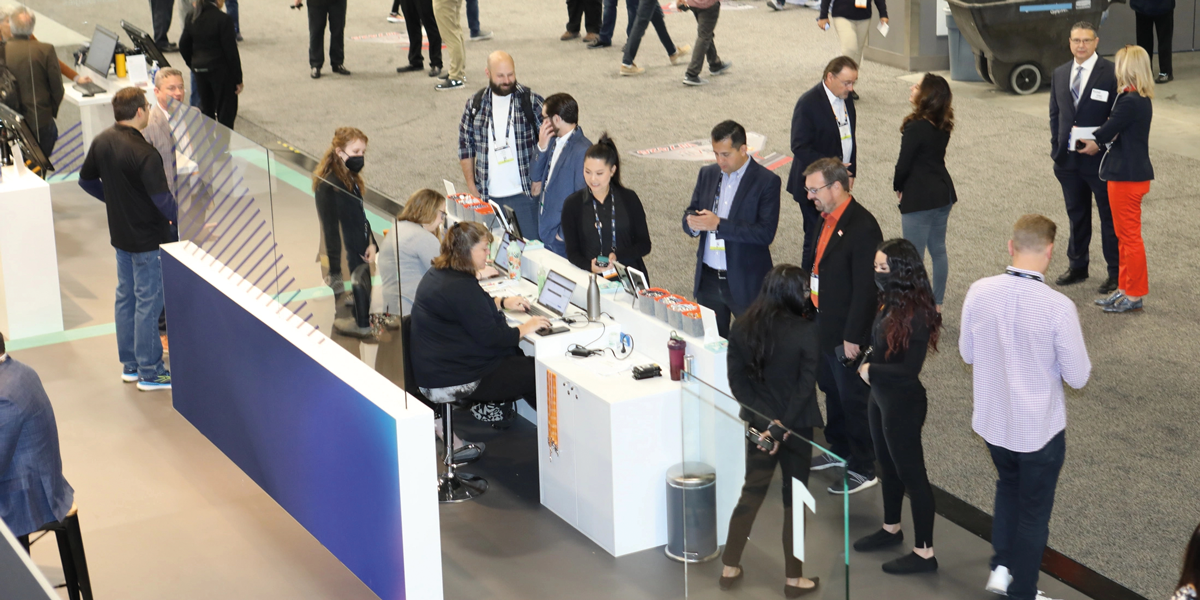 Harnessing the remote
A major theme of this year's NAB was the growth in demand for remote services – and there were many offerings on the table.
Several vendors flagged to us the development of their tools as usable with Microsoft Teams. CGI was one, along with its OpenMedia Newsroom solution getting a fresh coat of paint, becoming increasingly modular and boosting efficiency.
NAB was of course teeming with cellular broadcast technology aficionados, launching all kinds of additions to their wildly successful product lines.
We saw Dejero and its release of EnGo 3x, boasting the ability to transmit 4K over 5G, and hard to miss with hardwired antennae.
It was interesting meeting Haivision. Its recent acquisition of Aviwest was a definitive step from the streaming mogul into the ever-widening horizons of mobile broadcast.
There was also LiveU's latest: the team let us get hold of its funky and compact LU300S unit.
TVU Networks was keen to share the release of its remote production system, TVU RPS. Acting as a REMI at-home solution, it currently claims to be the only RPS for frame-accurate, multi-channel production over the public internet in the industry.
Collaborations such as Telstra and Grass Valley also paid homage to the remote revolution. The flexible GV AMPP platform has been deployed by Telstra in the Asia-Pacific market, enabling sports broadcast to be carried out without any requisite for physical infrastructure. All that's needed is a standard web browser using public internet connection.
Worldcast shared the latest on Kybio Media, which is a monitoring and control platform that allows you to manage all connected devices as a broadcaster in one easy-to-use space.
Keep 'em coming!
It was unmistakable, the first NAB in three years was a dazzling success. Credit is due to organisers, vendors and exhibitors – plus everyone who turned up, since attendance was always a concern. It was a show of defiant resilience, from industries that faced an uphill battle since the very beginning of the global pandemic.
The best part is that NAB Show was just the beginning for 2022. Having attended the Media Production and Technology Show in May, and with IBC coming up in September, there's a lot more to be done. See you there!
This article first featured in the summer 2022 issue of FEED magazine.