Sex and streaming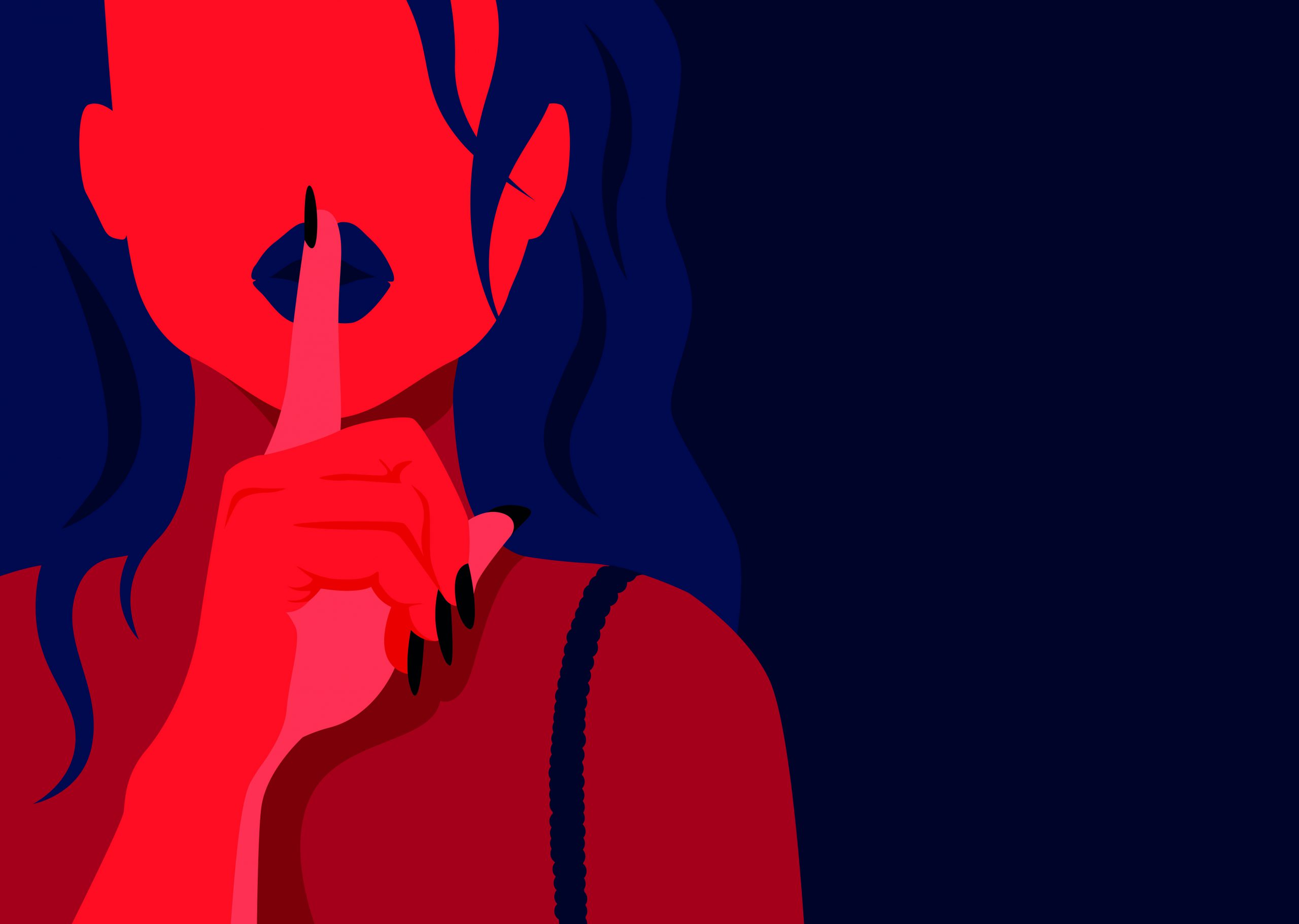 Adult video companies are fighting back against free content using direct monetisation, elearning, VR and smart sex toys

As it has with most entertainment businesses, the internet has forced the adult content industry to transition from what was an exclusively paid-for business model to a free one. It has had to come to terms with the fact that tube sites – adult entertainment sites that allow users access to a huge variety of content for free, much of which has been user made, or stolen – have become the means through which most consumers access porn.
To sustain their business legacies, companies have had to lean in, adopt new technologies and adapt new business models. In this report, FEED speaks to the boss of one large tube site and two legacy adult content companies to explore how they are negotiating a new audience that now sees free adult content as a given.
THE TUBE SITE: XHamster
XHamster's aim, when it launched in 2007, was to become the 'Facebook of porn' according to its VP Alex Hawkins. Today, the Cyprus-based adult entertainment company and social network has almost 25 million daily users, generating over 46 million unique sessions per day.
Most content that runs on the platform is now consumed via mobile (64%) while desktop accounts for around a quarter of all views (25%); 10% access the site via tablet devices.
The site's 10 million strong social networking community and its amateur (as opposed to studio-produced) content still remain key pillars of its business, setting it apart from direct competitors like XVideos and industry-dominating megasite Pornhub.
Xhamster's aim, when it launched, was to become the 'Facebook of porn'
Any tech investment the company makes therefore, tends to focus around the site's community of users. Hawkins tells us that XHamster is currently investing a substantial amount into search engine technology, to attract more users and to serve existing ones. To assist with these search functions two years ago the site began integrating AI and machine learning (ML) into its video platform – claiming to be one of the first adult players to adopt these new technologies.
According to Hawkins, the company has now analysed all the video content currently available on its platform, and machine learning has been integrated with anti-spam filters and content tagging, enabling users to search for specific talent within videos.
"We're also using ML to help users find models and suggest others who are similar in appearance," Hawkins adds.
Other features include a recommendation engine, which allows users to create their own 'Spotify of porn' by analysing user preferences and suggesting related content.

Privacy
From malware attacks to data breaches, adult sites have come under fire for not being safe, but XHamster claims to prioritise the security and privacy of its users. It was the first adult market player to make the move to HTTPS protocol, to prevent third parties from accessing user data and security questions, and from seeing which pages were visited.
Xhamster fans deserve privacy when they're watching, uploading or chatting
Hawkins says that the company constantly tests the website internally and, from time to time, employs hacking-powered security platforms to stay protected. The firm is also proud of its safe surfing feature, which it developed to safeguard user privacy. The platform's 'night mode' allows users to switch to a low-light black background to more comfortably watch content in the dark. "XHamster fans deserve privacy when they're watching, uploading or chatting and we know most of our users visit the site late at night," Hawkins explains.
Data and compliance
Hawkins stresses that XHamster neither requests nor stores private data, and users only need an email to register. Data is gathered and analysed however – the site launched a data centre two years ago – but it is usually done via user surveys with full cooperation from its community.
Recent surveys have included a Digital Sexuality Report that compiled data on users' age, gender, sexuality, relationship status, political views and viewing habits with the aim of "understanding who watches what and why". Hamster's social community of over 11,000 users completed the survey, which has generated insightful reports on topics such as bisexuality, religion and, in the UK, age verification.
The site has also had to ensure compliance with the EU's new GDPR data regulations to ensure that its users can easily access any information the site holds on them.
Other areas of compliance may prove more challenging. In the past, tube sites like XHamster and Pornhub have had some protection from a 'safe harbour' in the Digital Millennium Copyright Act, which assumes that platforms are not aware of pirated content that a user has generated. The big adult tube sites have boomed over the last ten years because as soon as one takedown notice is issued, another illegal copy is uploaded, making pirated content almost impossible to police effectively.
Traffic
Tube sites like Pornhub and XHamster have to cope with some of the highest internet traffic in the world, greater than some major news organisations. And Pornhub's massive traffic spiked a further 5% in the beginning of this year, an increase widely attributed to the idle hands produced by the US government shutdown.
How all this traffic is managed, however, is a subject XHamster's Hawkins remains coy about, as if revealing such information would be like giving away a trade secret. The standard approach, Hawkins says, has been to "expand channels and increase the servers" for its high load projects.
While the firm has its own storage system, XHamster won't disclose details except to say that CDNs are "widely used" and that the firm has started to apply "even more technologies" around them. Cloud technology services are also deployed, although Hawkins declines to name which ones, due to "the risk of exposing third parties".
Porn all around you
Whether VR porn will turn out to be another key differentiator for XHamster is too early to call, according to Hawkins.
"For us it's mostly about 180° VR, as a user is usually focused on the screen's centre. As it grows, we may see the need to introduce 360, but at this point with adult, it's still a niche within a niche," he says.
He says the site would also like developers to solve issues that have prevented VR's mass expansion, such as the VR-support limitation of iOS based devices. XHamster's early forays with tech have been promising however. The site launched its first VR cams on XHamsterLive earlier this year, allowing users to dive into the world of VR with models of their choice.
VR's immersive qualities led to one viewer session lasting for six hours. "Stories like that show real promise for the product," says Hawkins.
Another category that has started to take off in recent months, he reports, has been 4K video, with content marked in the site's upper left corner and the search team currently working on a '4K' option.
Premium
Most tube sites base their business models around advertising so the notion of charging for content (other than tips for cam models) seems antiquated, but more and more sites are now starting to explore other monetisation options.
XHamster's offering is built around the base success that it has had with its amateur user uploads. XHamster Premium is a separate direct monetisation platform for both amateur producers and studios to sell content directly to fans. For XHamster, says Hawkins, it offers added value to the site's community.
"We work directly with content providers and invite them to collaborate and monetise their content. This allows us to bring new stuff to our users daily, and to focus on community enhancing tools, like dating and private messaging," he says.
"It's also an opportunity for some of the larger studios to try and capture –
or recapture – the site's large audience for their own productions and brands," he adds.
"In the past, their only real option was to do that by advertising. Now, they have a way to sell directly to the consumer," he says.
And while the site isn't planning on implementing blockchain anytime soon ("It's unclear how the industry will benefit," says Hawkins) the VP reveals that the site is currently working on an internal currency for its users so that it can reward them for activity on the website and their efforts spent on the community.
However, the EU's forthcoming Digital Copyright Directive aims to make user generated platforms liable for any copyright infringed content.
"This is fresh and it will affect us, so we're examining the various options on how to comply," Hawkins acknowledges.
THE NICHE PLAYER: Kink.com
It's been two years since BDSM site Kink.com closed the production facilities it housed in San Francisco's castle-like Armory building. At the time many hailed it the end of an era.
As an online producer/distributor, Kink produced 8000 bondage films in over a decade at its in-house facility, but, as the company's revenue's plunged by 50% between 2013 and 2016 it was forced to explore new models. Kink's first move was to sell the building and allow its directors to set up their own companies in less expensive locations, as well as solicit partners from across the world to produce.
The business has now shifted from video production to content distribution and ecommerce, while its founder and chief executive Peter Acworth, who started the company from his college dorm 22 years ago, handed over the reins to the site's former technology VP, Alison Boden.
"The downturn affected us later than most adult content businesses," she notes, "Being niche did help us – we were hit hard, but a bit later on."
The two biggest challenges facing the business since Boden became chief exec, she says, have been managing the staff affected by its decision to cease in-house production and also assessing the company's options "if or when the recorded adult content business is no longer viable."
She recalls: "Moving around 50% of our employees on to contracts so that they were operating as freelancers was painful. We were one of the few places in the industry that employed production people on staff, and people liked that security."
Boden, who joined the company nine years ago as an email marketer until Kink supported her ambition to learn to code, adds that the transition involved "making sure that the ship was above water, listening to people, incorporating their ideas and reassuring them that their jobs/contracts were safe."
As to preserving the future of the business, there are several steps Kink is taking. The first and most obvious has been to maximise distribution channels. Kink is now available on all the major VOD platforms – although not cable TV, as the terms of its regulation are too tight for the type of site it is. Surprisingly though, the DVD market, which appears to have died a death in many sectors, is alive and kicking for niche content players like Kink.
"There's still a market for DVD in areas without decent broadband or with users who do not necessarily want to consume porn online," Boden explains.
Sleeping with the enemy
Kink is also forming partnerships with the very sites that forced their subscriptions to nosedive.
"In the last few years the tube sites have started working with content providers rather than pirating our content; we will provide them with clips or shorter movies and it definitely helps bring traffic to our site – people have discovered us that way," she says.
Boden points out that the content on tubes and the UX they offer is often poor – so one of Kink's aims now is to make search terms easier. As part of its efforts, Kink carried out a survey of its members and has invested resources into its user and front-end experience teams.
"Improving the UX is definitely on our roadmap and improving search terms was long overdue. Our content is varied and people who visit our site tend to have very specific interests – so being able to find the exact thing you want to is important, and people are prepared to pay for that," she says.
New frontiers
Boden says that while still niche, Kink's VR content has become one of the fastest growing subsections on its VR partner platform BaDoink. She adds that exploring new VR production techniques has been liberating for some of its former production staff, giving them a new product to sell.
"There was one director who was really pushing for the tech when she worked in-house and it's given her a whole new angle to explore. She's able to produce it easily from her new studio and is at NAB right now looking for kit," says Boden.
It's ecommerce and sex education, however, that Boden expects will generate the bulk of Kink's future revenues. Kink now has a specialist toy line in partnership with California-based sex toy company Doc Johnson – described by Los Angeles Magazine as "the Procter & Gamble of
sex toys".
While most of these products lie in the traditional S&M realm, she says that Acworth is currently carrying out R&D on smart sex toys and haptics – devices that let users feel a virtual environment via the sense of touch.
"There's this whole maker community out there that appears to be developing this tech themselves," she adds.
On top of this, Kink also offers several online educational resources.
"We see the future as more about ecommerce and elearning, getting into the world of physical toys, experiences and sex education workshops," she says. "People don't all want to be treated as mass market, and if you are kinky it can be overwhelming – what restraints should you use? Why wouldn't you use those handcuffs? How do you stay safe? As experienced folks we can help people navigate these things."
THE VR PLATFORM: BaDoink
Porn sites have been embracing VR because it offers a new product to sell to consumers at a time when X-rated clips are readily available by the millions on tube sites.
While BaDoink initially launched in 2006 as a premier online adult entertainment destination, in 2015 it decided to focus exclusively on virtual reality. Today the platform offers a number of subscription-based services across a network of VR sites including BaDoinkVR, VRCosplayX, 18VR, BabeVR, RealVR, and KinkVR.
BaDoink's head of production Xavi Clos confirms that one of the reasons why the firm has decided to hedge its bets with VR is because the content is harder to pirate.
"Because of the large file sizes and format requirements, you don't see the same amount of traffic with pirated content," he says "Moreover, we offer new exclusive content on a weekly basis, which serves as the motivation for customers who want a consistent stream of new video. A paid subscription is the only way to access them," he says.
While some of the main players, such as Oculus, aren't allowing adult content in their own stores, they appear to be making it relatively easy for users to consume content via third-party sources. One of BaDoink's partners, for example, includes a company called Porn-In-a-Box, which bundles in the site's pre-loaded content with Oculus GO. Clos also reports that BaDoink has good relations with several adult-friendly headset manufacturers, including Homido.
"We've also worked with providers who offer an 'all-in-one' headset that come preloaded with our content, such as VRotica and PVR IRIS," he adds.
While Samsung's Gear VR was responsible for almost 37% of video downloads on BadoinkVR in 2017, there's been a notable upswing in consumption via higher-end headsets – with Oculus Rift and HTC Vive together coming in at almost 20%, while Playstation VR is used by 11.1% to view VR porn.
The feelies
The uptake in high-end headsets is a trend that VR subscription sites hope will continue – if headsets remain at the price they are, content is more likely to attract consumers who can afford membership subscriptions. These consumers are also more willing to pay for the additional accessories and smart sex toys, too – which BaDoink is looking to market.
We think that haptic devices will play a big role in adult VR entertainment in the future
The platform has already partnered with companies such as Kiiroo, the Dutch sex toy company founded by former F1 driver Robert Doornbos, to provide teledildonic integrations with its content.
"Their male masturbator toy can sync in real-time with VR porn videos provided by BaDoinkVR – meaning that every thrust you see on the screen, you really feel," Clos explains.
The production head adds that the company is also exploring other emerging technologies that could make the VR experience even more immersive, by activating senses like smell or touch.
"We think that haptic devices will play a big role in adult VR entertainment in the future," he predicts.
Like Kink, BaDoink also thinks that there is a legitimate opportunity to play a role in sex education and sex therapy. The site's Virtual Sexology videos, for example, focus on male and female pleasure, and Clos says the company will continue to "push the envelope and find new, positive ways to deliver content that will both educate and entertain users."
This article first appeared in the May 2019 issue of the FEED magazine.