Start up: Keho Interactive, Finland, 2016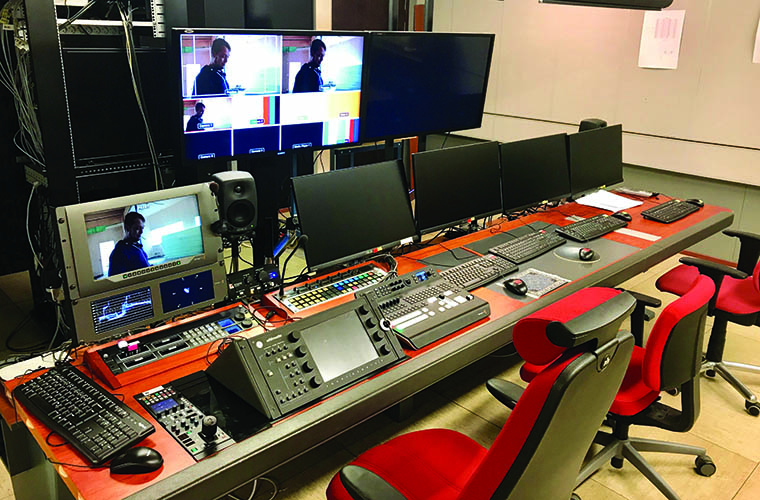 Motion capture: Technology previously associated with big-budget movies is migrating to esports
One of the most remarkable developments in live sports coverage last year was the broadcasting of 'holographic' interviews. These saw Winter Olympians and, later in 2018, World Cup players, 'teleported' from their onsite locker rooms to European TV studios for live interviews.
Among the pioneers driving this new wave of augmented reality is Finnish start-up Keho Interactive and its broadcaster partner YLE. Formed three years ago by its five co-founders, including its chief executive Mikko Karsisto and former YLE staffer Ilmari Huttu-Hiltunen, Keho comprises a multidisciplinary team of stakeholders and staff whose backgrounds include gaming, telecoms, broadcasting, sales and content creation.
Starting out with a small-scale motion capture system that Karsisto had brought with him from a previous venture, the company soon realised it could use the system to track cameras and create a new kind of virtual studio.
The ability to achieve this comes about by combining motion capture cameras and the Unreal gaming engine to render virtual surroundings. This technology can then be used to create moveable, multi-camera virtual sets that work in real time, or to add virtual elements to a live studio show.
YLE gave the company money for a proof-of-concept, which demonstrated changing weather effects in real time. "They didn't believe that we would be able to build a broadcast graphics system that was better than the ones provided by VizRT," says Huttu-Hiltunen.
However, he adds that the technology outperformed VizRT and other traditional graphics suppliers because the gaming engine-based software tends to be, "more compact and streamlined, while content creation is far easier, far more flexible."
The technology was also tested successfully by YLE and Keho at PyeongChang Winter Olympics, where it was used to add 3D ski track maps and to produce those famous 'holographic' interviews. These weren't futuristic 3D holographic images created from laser beams, however. The talent in PyeongChang stood on a chromakey with a series of cameras. The motion capture data was then sent to YLE's Finland studio where Keho Interactive's AR virtually inserted the remote talent next to the presenter in the studio.
Released as a product last autumn, Keho is now hoping to introduce its virtual set technology into new markets. One key area, thinks Huttu-Hiltunen, is the rapidly growing esports scene.
"There's fierce competition to provide graphics to big TV companies, so we want to focus on something that is equal in quality or better that can be used by every esports company in the world, using graphics to make the events look cool and to add value for viewers," he says.
The firm is currently looking for a partner and has opened up a seed-funding round to kick off investment. "Ideally we're looking for a partner or organisation that does esports tournaments and the streaming of those tournaments," explains Huttu-Hiltunen.
A company such as Helsinki-based mobile game development company Supercell – which has its own esports events – would be ideal, he adds, although they are also in talks with esports teams.
"We're flexible about who we work with – we're a small start-up but our graphics have been used on some really complex systems. That's the beauty of the technology – it's highly scalable and can be utilised on anything from very small projects to really large productions."
"It will come down to what is possible and how to implement it," he says. "[Article 13] is not specific enough yet. These directives have good intentions, but when it gets down to the implementation part, little knowledge exists."
This article first appeared in the May 2019 issue of FEED magazine.