Start-up: Nexd, Estonia/UK, 2015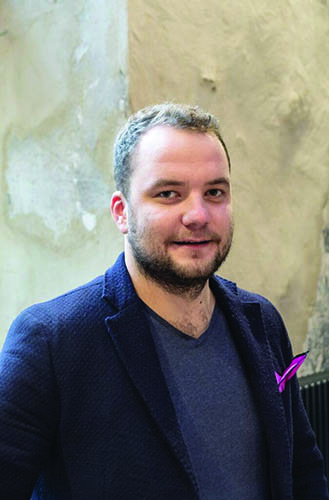 GAME THEORY: NexD has had enviable success for blue-chip companies such as Samsung, Adidas and Nissan

NexD claims to offer brands and agencies a platform that allows them to create non-invasive, highly memorable advertising units – something trade associations such as the Coalition for Better Ads and the IAB have long been campaigning for.
"The aim when we started out was to overcome all the issues that today's digital display media has," says the firm's CTO and co-founder Erik Tammenurm.
Digital units with clunky file sizes that take an age to load, annoying pop-ups and ads that force the brand message on the consumer can be replaced with a more playful, interactive game-like experience, according to NexD.
"What we're trying to offer is a more playful experience by overcoming the barrier of this one-way communication," says Tammenurm. "If you make ads more interactive, the end user can dictate how they want to experience content and receive messages," he adds.

With mobile gaming it's all about the easiness and stickiness, creating a memorable experience
Tammenurm, who hails from a gaming background, adds that the software-based technology uses a mark-up language based around the WebGL framework to reduce file sizes, without compromising on quality. "Our benchmark is that no ad should be over 200kB – most of our competitors have 2MB or 3MB for something similar," he says.
Like the mark-up language it uses, most of NexD's technology and templates comprise mobile gaming tech, although the firm is currently working on a desktop version of the app. "With mobile gaming, it's all about the easiness and stickiness, creating a memorable experience and getting the user to return and want more."
The firm offers clients two options. The first is a self-service environment called AdCanvas, where clients can upload video files and images, choose from different templates and upload assets in order to generate more animated interactive advertisement units.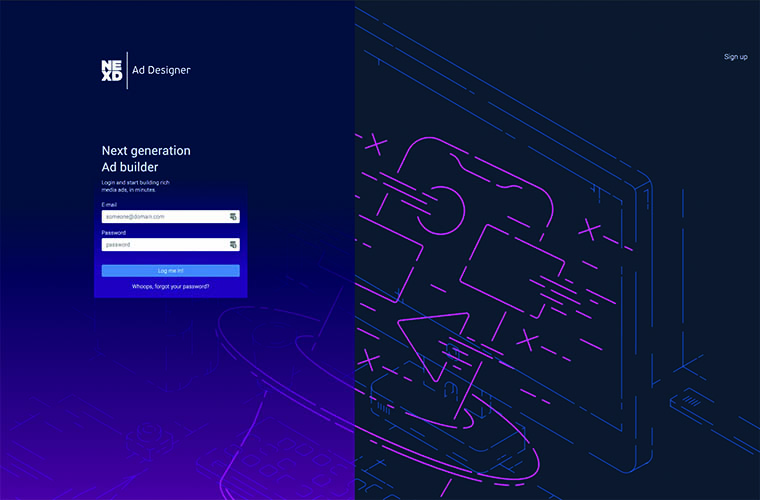 NexD also offers a managed service, where clients approach the firm with a specific idea and the start-up's design and development teams create bespoke apps for them.
Right now, the firm comprises around 28 permanent staff and 36 contractors, with clients ranging from Adidas, Ikea, Vans, Tiffany & Co, Nissan, Renault, T-Mobile, Telia and Samsung.
The Adidas campaign is one that NexD likes to mention because the brand scheduled a campaign to run for two weeks but had to cancel it on its third day. "It was so successful they ran of stock," Tammenurm says.
On average, Tammenurm claims that brands have an eight times better performance using the AdCanvas platform over their competitors' offerings, "largely because of the playful interactivity and the lightness of the file sizes," he explains.
According to Tammenurm, the firm has now established offices in multiple territories, including Tokyo, Singapore Sydney, Vienna, Berlin, Paris, Copenhagen, Tallinn in its native Estonia, and London, where its CEO, the digital advertising entrepreneur Alex Rahaman, is based.
Speaking on the firm's direction of travel, Tammenurm says, "We went east rather than west, which is not that common. Everyone chases after the US market, but it bleeds you out of money. We had an office in New York for six months, but it was so hard to get traction out there with limited resources."
While the firm has already completed a successful Series A seed funding round, with backing from leading VCs including 3TS Capital, Tammenurm admits that AdTech is a tough market.
Europe's strict regulatory climate and the introduction of GDPR has also meant there aren't many new entrants competing in this space – something further exacerbated by the £1.3bn EU antitrust fine slapped on Google last year for advertising violations relating to its AdSense contracts, which Tammenurm predicts will put an end to almost all of Google's new third-party certifications.
"Investors seem to be impressed with any ad tech or creative tech company that has managed to last as long as two years!" he adds, which at the grand old age of four, he thinks, makes NexD a pretty solid case for investment.
This article first appeared in the May 2019 issue of FEED magazine.