Trying conditions for streaming at the Doñana triathlon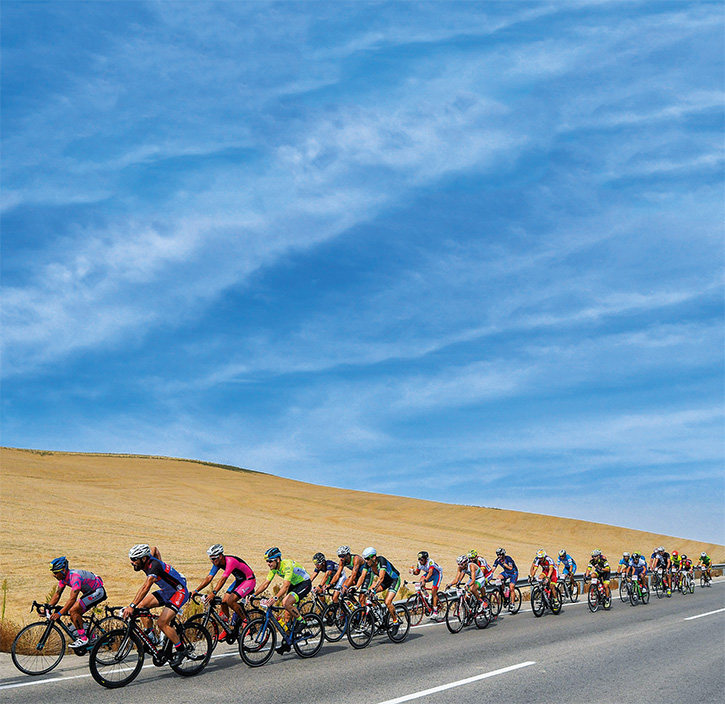 Mobile transmitters were used to support the live stream of Spain's remote and gruelling Desafio Doñana from motorbikes, boats and 4x4s
---
Every autumn, athletes compete in a harrowing 200km triathlon circuit in a unique natural setting, starting in the historic centre of Cádiz and continuing throughout the Spanish Doñana National Park in Andalucía, declared a World Heritage Site by UNESCO.
Sports production company Erizo.Media was responsible for producing race coverage and decided to make the leap from limited live content delivery using fixed checkpoint links, to a full live broadcast of the entire event.
"The Doñana triathlon challenge is a special competition, both in terms of the spectacular surroundings and the order of the different legs," explains Pepe Guzmán, technical manager of Erizo.Media and technical director of its dedicated production department, Akedis. 
The participants have to race over a 90km bicycle route, 1km of the Guadalquivir river crossing and over 40km of running track – and the production team has to keep up. 
"The main problems we faced were travelling long distances through low signal areas and using different means of transport. We had to change rapidly from one mode of transport to the other, starting with filming the cycling leg from a motorbike for 90km through secondary roads to immediately changing to a boat that followed swimmers crossing the mouth of the Guadalquivir river. Once this leg was finished, we had to jump into four-wheel drive vehicles to continue recording the race through Doñana National Park."
The core gear binding together this end-to-end coverage was the EnGo from Canadian manufacturer Dejero. This lightweight transmitter encodes video and transmits it using cellular, Wi-Fi and satellite connectivity at low latency and is ideal for challenging network conditions. It can be camera-mounted, vehicle-mounted or worn in a backpack, and its modem modules and SIMs can be changed and switched for specific regional networks. 
Guzmán and the Akedis team were already familiar with the Dejero equipment's performance, but they had only used it for small connections in towns and areas with adequate signal, so they arranged a test prior to the event to learn how the units (supplied by Ontario Solutions) were going to work in low signal areas through secondary roads, or in a national park with little communications infrastructure.  
"The EnGo transmitters performed impeccably, providing top quality, HD pictures, even in those tricky areas, and made a rapid recovery after going through areas with no cellular coverage at all,"
says Guzmán.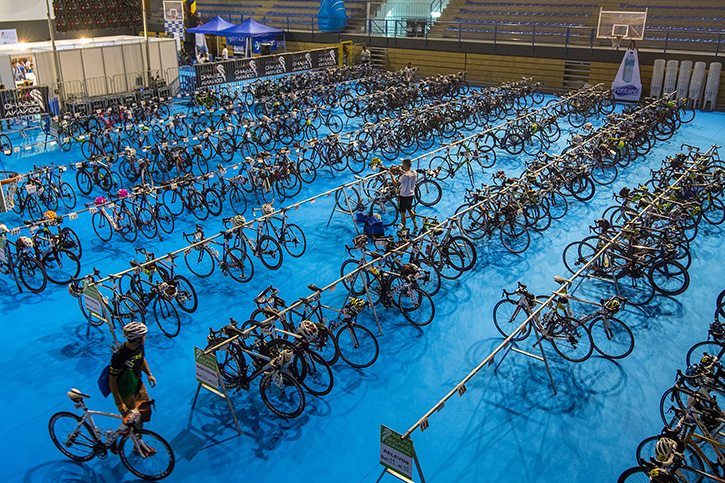 "A Wi-Fi network with a range of almost 2km was deployed to cover both the start and finish line and the transitions."
Covering The Action
The Akedis team decided to cover the race with ten cameras: one each for the start, finish line and event transitions, two cameras equipped with Dejero's EnGo (a Panasonic AJ-PX270 and a Sony PMW-EX3), two master cameras (one on each riverbank) and a drone. Two more cameras were reserved for recording interviews with the intention of integrating these into the broadcast feed during lulls in the action. 
A Wi-Fi network with a range of almost 2km was deployed to cover both the start and finish line and the transitions. The major interest points were linked through the master control centre (MCR). Dejero's wireless links were supplemented with tech from Teracue and Teradeck. 
"Apart from this, we had to monitor competitors at the transitions and cover their arrival while we switched to a different mode of transport for the mobile cameras," says Guzmán.
Basic production facilities were set up on-site allowing the team to stay close to everything that was happening, such as briefings, race numbers being distributed and race officials. 
The interruptible foldback (IFB) audio support also proved to be a bonus, giving the camera operators a permanent connection to the production team rather than being dependent on a short-range intercom.
"We knew we were going to have communication problems with the camera operators with our options being either a mobile phone (with the risk of losing connection) or walkie-talkies," he says. "We were aware of the sound quality problems associated with these devices and this is why we used Dejero EnGo for the IFB audio support."
The received signal was entered directly into the video router for distribution to all production systems. Fortunately, the complexity of the event was minimal, so they did not have to distribute signals. Apart from the programme feed, the signal went directly from the video router to the mixer. The mixing itself was done on a Grass Valley Kayak 1ME.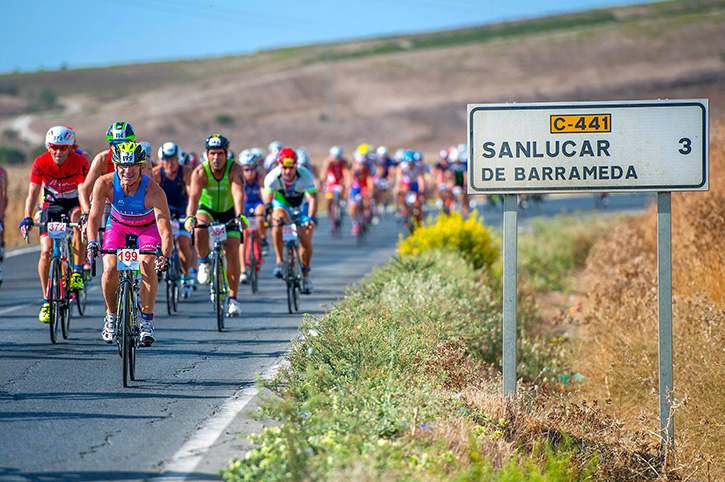 Feat of Endurance Motorbikes, boats and four-wheel drive vehicles were used throughout the course to catch all the action
From Nowhere To Everywhere
Final coding for streaming was done with a vMix mixer. "That allowed us to add labelling as well as different layers at the same time as streaming," says Guzmán. He adds that vMix is "a very intuitive software", "cost effective" for small productions and is "more adaptable" to work with all types
of media. 
Material was recorded in P2 and XDCAM. "We are used to post-producing sports events, and depending on the needs, we use one format or another, allowing us to work quickly without sacrificing quality," he says.
Content was streamed live to the official Desafio Doñana YouTube channel attracting 5000 viewers. In addition, Erizo.Media produced a ten-minute summary video, a 30-minute video and a final one-hour video. The whole event lasted five hours.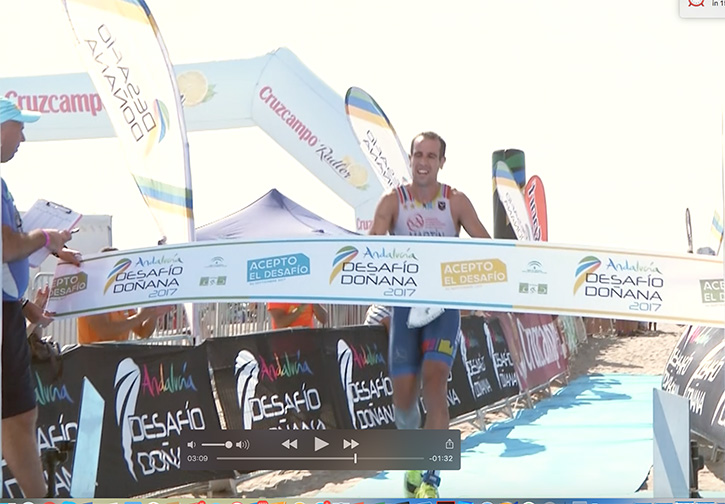 Already looking ahead to next year's event, Guzmán suggests they might not set up basic production facilities on-site but instead use an OB truck in order to shorten editing times. 
"We would like to show the start and finish lines with studio cameras as well as adding a replay system, possibly an EVS LSM for live slo-mo," he says. "We would also like to add another Dejero system to cover the leading participants in all the different categories." 
This article originally appeared in the April 2018 Issue of FEED magazine.