Vertical on demand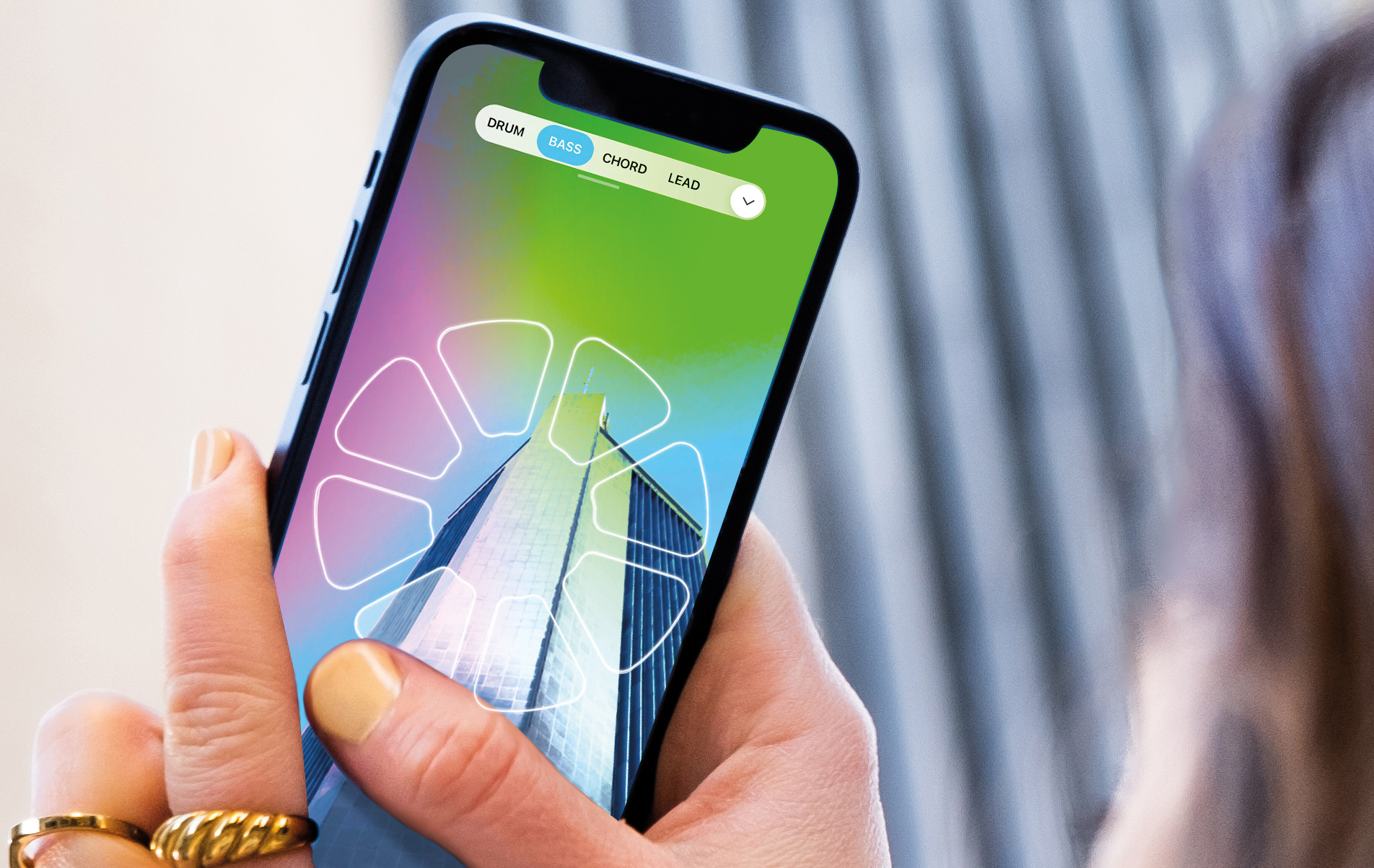 Posted on May 30, 2022 by Verity Butler
VOD is ever-changing. But the growth of vertical video – and subsequent rise in short-form content – seeks to challenge the entire concept of video on demand
There is no denying it, the online video market has taken a sharp U-turn in the past few years. With popular gaze shifting from lengthy, episodic YouTube videos and reactionary content, it appears to have reverted to a 'fast fashion' model of video on demand consumption. But there's a lot more to what's been going on than meets the eye. Short-form video has disrupted the social media, digital and marketing landscapes as we know them – a rise, in part, accelerated by the pandemic.
The obvious name that springs to mind is short-form content giant TikTok. Set to pass 1.5 billion active users in 2022, its engagement stats reflect a staggering success. With growth-rates grossing faster than any rivals, despite being banned in both India and its parent company base of China, TikTok's global success is set to carve viewers away fromother platforms. It could take with it billions of dollars of advertising revenue and user engagement – with plans already in place to expand into the online shopping market. But it's not only TikTok's success that we need to consider. Video is changing, particularly in the social media space. It's time to dig deeper into what has been happening over the past few years, as well as explore examples of the technologies that have hatched from this content shift. And, perhaps most significantly, gauge what this all actually means for video on demand.
First responders
It's fascinating watching the digital landscape move in such a tidal wave. Seeing competitors blatantly adopt these trends, attempting to anchor themselves to a drifting customer base, emphasises this. Instagram was one of the first to snap back with the introduction of Instagram Reels. Swiftly born from this was the great TikTok/Reel divide of 2020 – a belief that many trending Reels were just re-uploaded TikToks. Instagram, at present, claims that its similarly mysterious algorithm will no longer promote Reels that have a TikTok watermark. However, I put that claim to test, and encountered one after approximately ten secondsnof scrolling.
TikTok will always be the founding father of this stage of social media's revolution
Alongside this, Snapchat has released Spotlight, YouTube unveiledShorts, and Meta is soon to be rolling out Reels on Facebook – following its success on Instagram. You could say that they are all the same platform model, but with different branding tactics pasted over the top. Even the format is the same, from scrolling downwards to view content, to creating videos via the clip-by-clip method. They even use the selection of trending sounds and filters in their similarly omniscient algorithms used to generate tailored content. There appears to be very little difference to the original.
In theory, there's no better or worse option between the selection of platforms on offer. Regardless of the minor variations between them, they all possess a shared idea: a new form of VOD, providing never-ending access to swathes of video content. It's very possible, however, that if the big boys like YouTube, Instagram and Snapchat had been ahead of the curve and spotted this trend beforehand, TikTok could very well not exist. The demand created a need, and they didn't meet that need in time. As a result, TikTok will always be the founding father of this stage of social media's evolution.
The one that went wrong
Looking beyond the tectonic tremors among social media moguls, there has been a surge of new technology and platforms, due to this shift towards short form – and covering everything imaginable. Inevitably, some of these have soared, while others have crashed and burned.
An example came when Hollywood threw its hat into the ring with the release of Quibi: a $1.75bn attempt to create a mobile-only version of Netflix. An article by TechCrunch refers to the app's 'bold business strategy' as being 'muted by a misguided allegiance to the golden age of television, before the internet permeated every entertainment medium.' It followsby stating: 'Quibi's unwillingness to borrow anything from social networks makes the app feel cold and isolated, like watching reality shows in the vacuum of space.'
Despite a star-studded cast for its first batch of content – and a USP of being able to watch short, cinema level content in both portrait and landscape modes – the app, with its $4.99 a month price tag, flopped. Shut down after six months due to an inability to attract subscribers, its creator, Hollywood producer Jeffrey Katzenberg, stated: "Quibi is not succeeding. Likely for one of two reasons: because the idea itself wasn't strong enough to justify a stand-alone service, or because of our timing."
Short-form video is a highly dynamic market, one that is in the lead when it comes to consumption. Maybe it is a new tool for VOD… but perhaps not for Hollywood.
Sound it out
A major component to short-form videos – especially the ones wanting to achieve viral success – are the sounds. Every month of 2021, the UK top ten singles chart featured at least one track popularised by TikTok or Reels. The question is, who has been getting ahead of the tech-game on this front? Artiphon started from a realisation that digital music enables anyone to make any sound; and despite the amazing technologies we have available, the music creation process remains an intimidating one.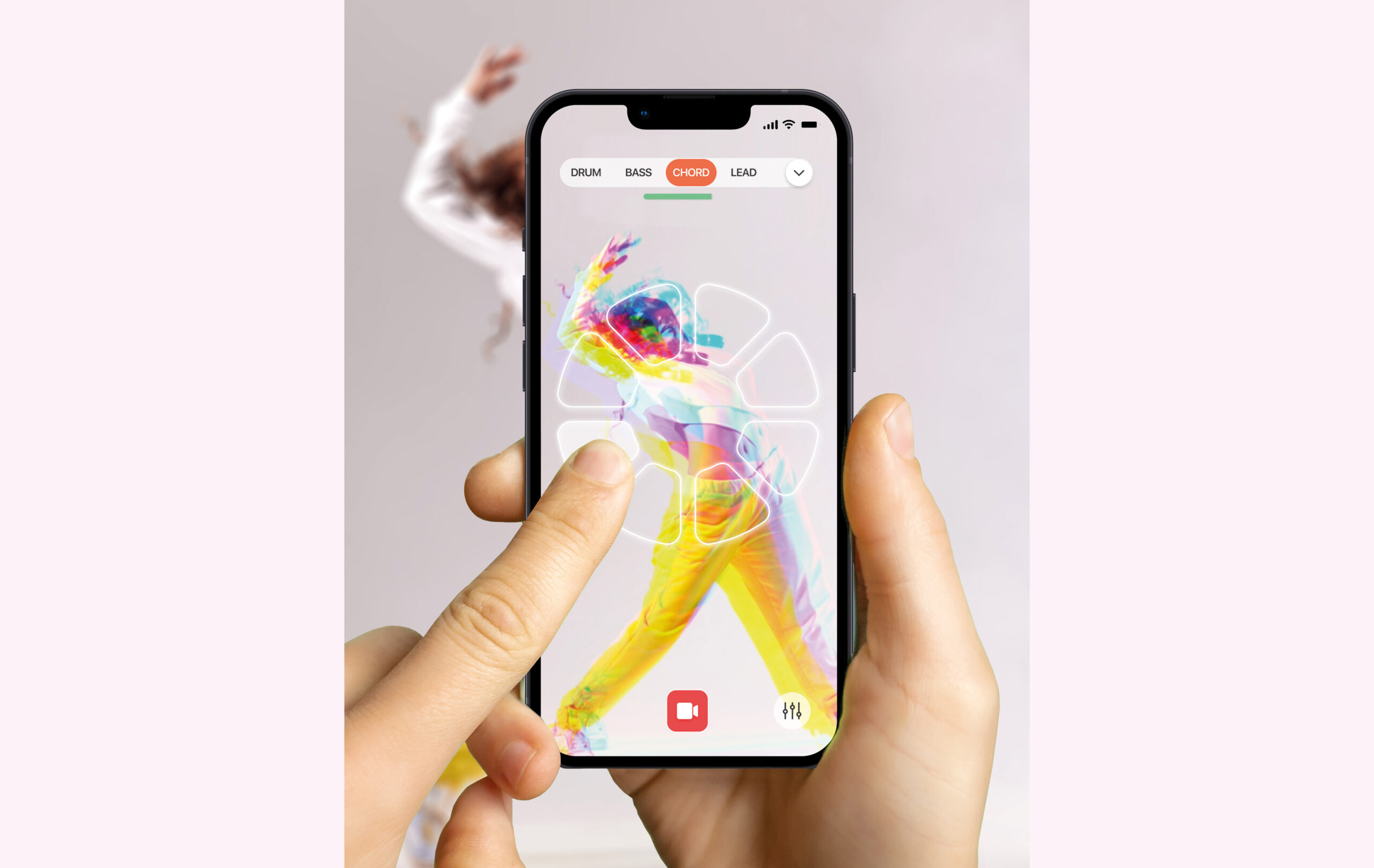 As a result, Artiphon has been building a range of products to help with this issue. Its first digital device, Instrument 1, made Time's list of best inventions in 2015. Following this, Orba was introduced – a round, handheld device that looks more like a gaming control than a traditional musical instrument.
"This is our best-selling product and synthesiser," describes Artiphon's chief marketing officer Adam McHeffey. "You can make sounds right on it – and play different noises just by the push of a button."
"People love this. Even veteran producers – they use it to make professional, fleshed-out tracks."
Not only did Orba have a wide appeal, it quickly became apparent that people liked filming themselves using it. Connecting the dots, Artiphon turned its attention towards the short form market. As a result, it unveiled its latest release: the Orbacam.
"The app mimics the design of the Orba. It has the same eight pads and a lot of the same sounds, too," continues McHeffey. "It is a game changer in its ability to create music and shoot video simultaneously – as well as adding filters and VFX. We also wanted to make it so that you could upload it wherever."
Emerging technology like Orbacam emphasises the corners still untouched by short-form's exponential growth in popularity – in this case, the ability to create music and video at exactly the same time.
"We believe that there is a convergence happening, and that music is video. The dancing on TikTok is music. That art, music, dance, video production – they are all avenues for video and music content.
"If you make a song these days, on Orba for example, how do you share it with your friends? You're not going to put it on a CD or stick it on Spotify, you're going to take a video of it – that's how things are shared now," McHeffey concludes.
Only just getting started
It seems the world has barely scratched the surface when it comes to short-form video. Having only become popular in the last few years, paired with some of the tech we've seen surfacing as a result, the revolution has truly just begun. There is one certainty: the way we consume online video has changed forever. As VOD giants such as Netflix, Amazon Prime Video and Disney+ permanently altered our consumption of television and film, social media hasnow started to expand its solution to providing an unfaltering supply of video content.
This article first featured in the spring 2022 issue of FEED magazine.