Getting kids' content right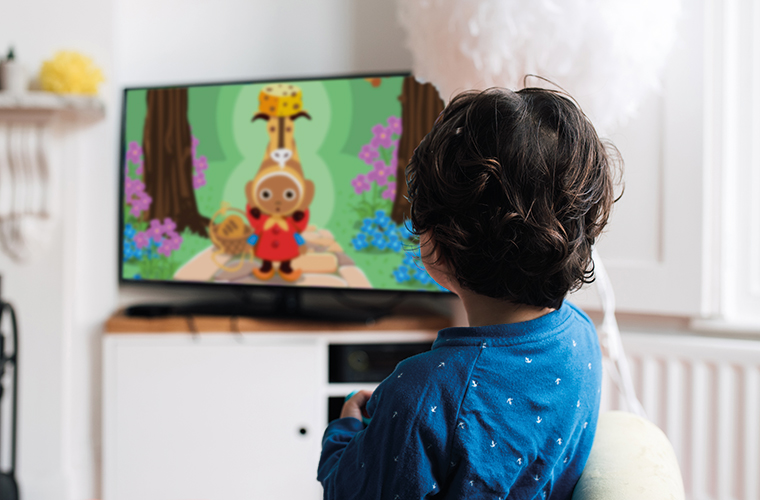 Posted on Jul 15, 2020 by Neal Romanek
When every platform is desperately competing for eyeballs, how do you put kids' wellbeing first?
The relationship between kids and screens – and parents trying to do right by their offspring – has always been an unsteady one, especially with advertisers and content makers trying to monetise the attention of young, impressionable audiences.
In the OTT video world, the options for kids and parents have ballooned to the point where there is more content for kids now than could ever be watched in a human lifetime. Kids also have access to education resources that were sci-fi dreams a generation ago.
Data can tell you what was popular yesterday, but it won't tell you
what is going to be popular tomorrow
Hopster was launched in the UK in 2013, initially as a mobile app. An early player in the streaming video world, it was also one of the first to cater solely for younger children. The subscription-only, ad-free platform offers a catalogue of shows, songs, books and educational games, and caters particularly to audiences in the UK, US, Canada and Australia, as well as being localised in four languages.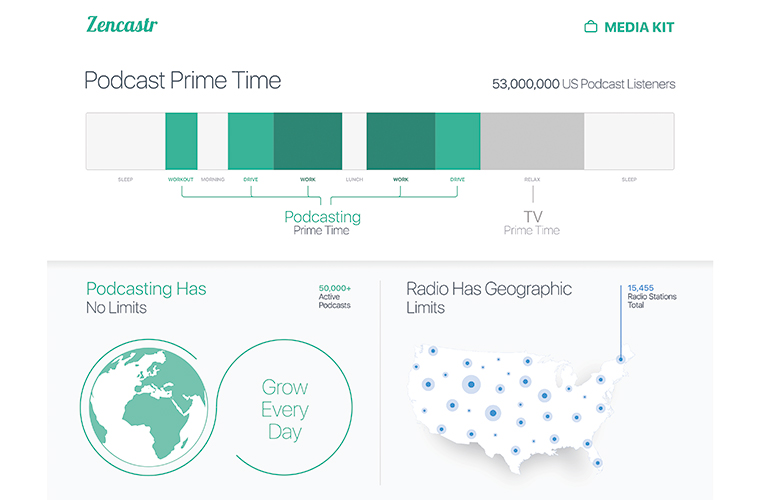 Hopster's video programming includes licensed popular kids programmes, as well as Hopster original content, like Clever Brenda, Two Minute Tales and Monster Math Squad. Its gaming and app content is developed entirely in-house. The company aims to make educational content for kids the cornerstone of its content strategy.
"We are slightly different from the generalists, " says Miki Chojnacka, Hopster's chief creative and content officer. "Everything we do is about learning."
Hopster has a head of learning on staff, a former primary school teacher, specialising in literacy and language. The company tries to have a holistic approach to learning, with a framework that embraces six areas. The basics of literacy and numeracy are there, but Hopster's content for kids also covers topics like mental health.
Children make different choices to parents. Kids don't necessarily go with the biggest brands
"We are also very diverse and inclusive," says Chojnacka. "That's one of our missions, too – to make sure that the content comes from various sources and covers a variety of subjects."
With the company since its founding, Chojnacka and Hopster CEO Nick Walters understood early on that mobile devices are a key delivery mechanism for kids' content and that the ability to make your own choices around content is the secret sauce to help it outpace linear TV.
"There was this big revolution happening, and Nick thought the big media companies would be quite slow in grasping it. And you can see with the traditional linear TV channels that their ratings are declining, especially in the most developed markets, like the US. It was right to follow the technology, but also to make sure our technology provides a much better experience for the kids," says Chojnacka.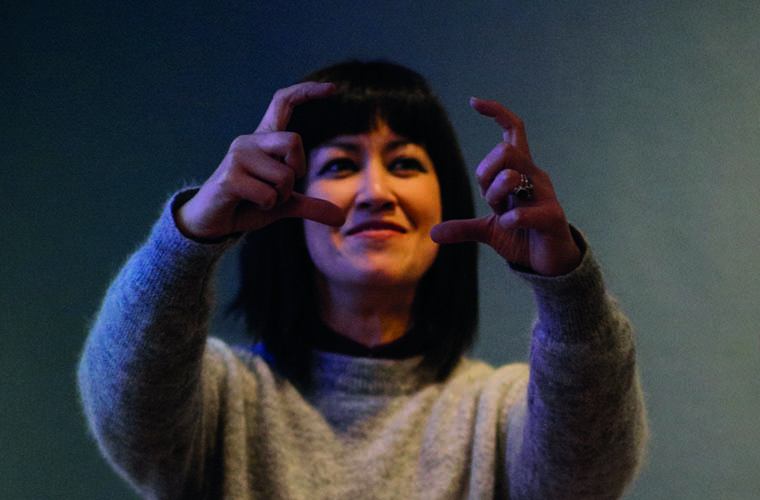 Kids first
As a platform trying to put kids' wellbeing first, Hopster is ad-free and also uses no in-app purchases. The company also has a measured approach to content autoplay. After three or four episodes, video will pause and then offer the child a different activity, like playing one of Hopster's games or reading a book on its platform. Kids can also hand off from watching video on a main screen to engaging with other content on mobile devices.
Hopster has also introduced a parent-controlled timer in its app, which shuts the app off after a predetermined amount of time after a friendly countdown.
It's one thing to create a great screen experience for kids, but there is still the question of how much kids – adults as well – should be interacting with screens. Famously, Silicon Valley execs have been reducing their kids' screen time – or banning screens for kids altogether – for some time. Chojnacka believes that Hopster's emphasis on giving kids multiple content options can have a beneficial effect.
"Part of preschool education is to allow preschoolers to make their own choices," says Chojnacka. "The interesting thing we learned is that children make different choices to their parents. Kids don't necessarily go with the biggest brands. A lot of the shows that performed well on Hopster are completely unknown on the major channels.
"If parents are making the content choices, they will go with the stuff they know. Whereas kids are braver with their choices. They'll make a choice based on the characters and story."
One of the big successes on Hopster is Punky, an Irish animated series about a girl with Down's syndrome. The creators initially had problems selling the show, but its storytelling and characters have been a hit with subscribers.
"We saw a lot of content that wouldn't necessarily be picked up by the big players, but kids actually love," adds Chojnacka.

Humans over data
Hopster is a digital media company, so naturally data-gathering is in its DNA. Chojnacka says that the company strives to keep its data use transparent and in the service of the families who subscribe.
The company is GDPR compliant and kidSAFE certified, and Hopster doesn't use the data for marketing or selling to kids, which its subscription-only, ad-free model goes a long way towards allowing. Data is used to provide personalised recommendations, as well as a monthly report emailed to parents on their child's use of the platform and what educational material they were exposed to. Hopster uses both algorithms and human curation to drive its content recommendation.
"We always make sure that we have a human content team. The data doesn't make the final decisions, because the data can tell you what was popular yesterday, but it won't tell you what is going to be popular tomorrow."
It's clear that automatically triggered content recommendations for kids is a bit of a minefield
Hopster's data has revealed that its short-form content works best, as well as shorter content seasons.
"We would not commission a series that has 52 episodes. That's not what we need. We commission shorter series. The data informs our strategy. I don't think even the big players have solved the content recommendation purely with data."
Hopster also includes playlists, which are built around time of viewing as well as a content theme.
Netgem TV is one of Hopster's distribution partners. It is a UK-based OTT TV service, offering a range of free-to-air and subscription channels. With loads of content for kids available on its on-demand channels, from the BBC to YouTube Kids – and Hopster – getting Netgem viewers the right content requires some care.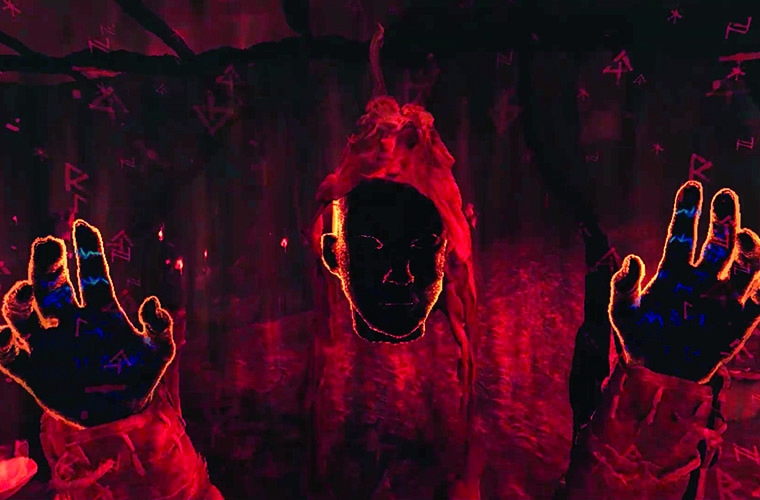 "Content recommendation is slightly different for kids than for adults," says Shan Eisenberg, chief commercial officer at Netgem TV.
"We use a combination of AI or automated recommendation algorithms and editorial for adults. When you download our app for the first time, you get a swipe-right, swipe-left interface that helps create a profile that works behind the scenes. But it's clear that automatically triggered content recommendations for kids is a bit of a minefield. We thought, if even Google has backtracked on it, we should be humble and not think we can be smarter than them."
As a result, Netgem's content recommendations for kids are purely human-curated, with themed carousels on the UI linking to the appropriate kids' content available on its various channels, including Hopster.
"It is about holding the hand of the consumer in the face of the enormous number of options they have today."
This article first featured in the July 2020 issue of FEED magazine.