Powering video companies into the cloud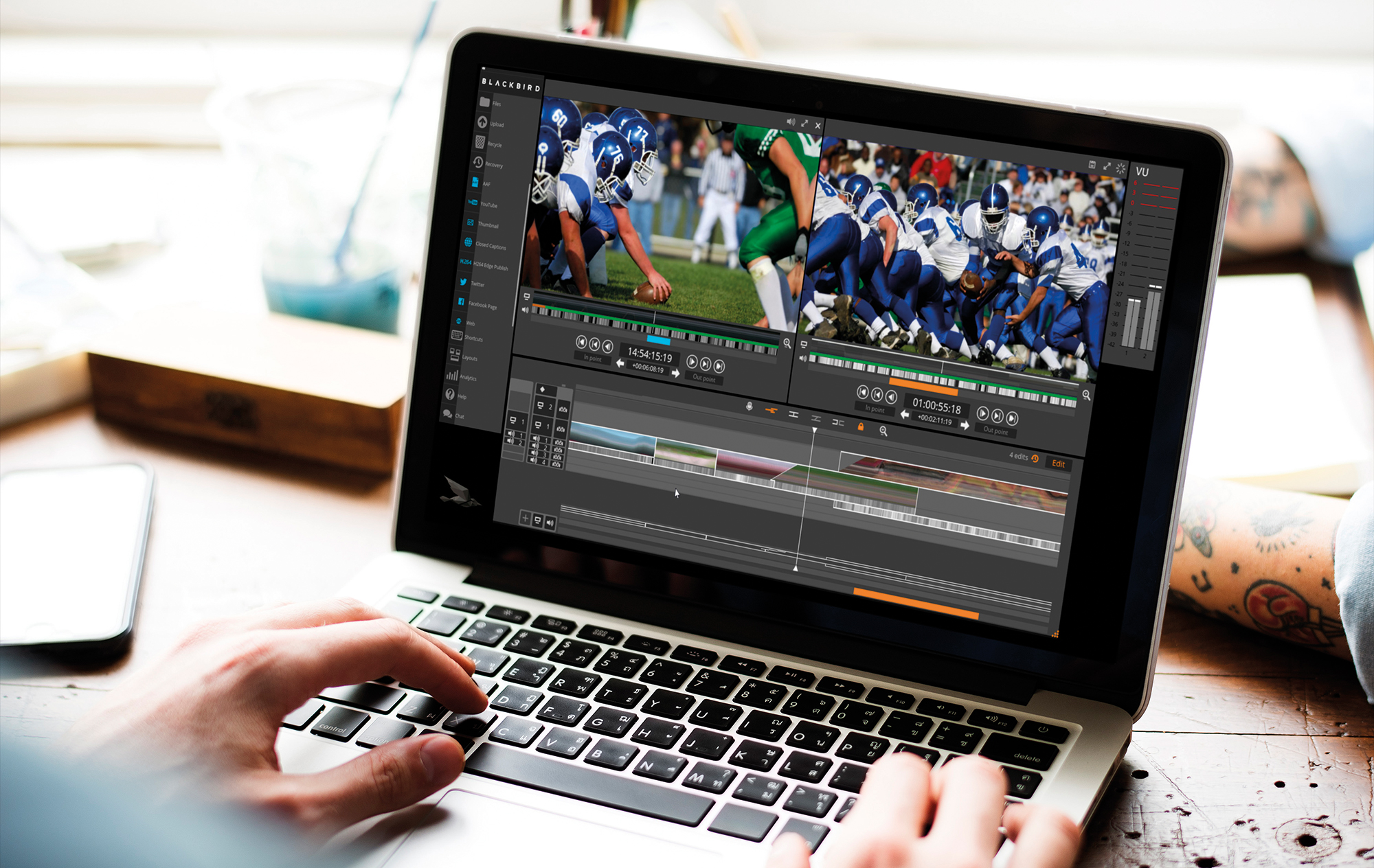 Posted on Jan 31, 2022 by FEED Staff
Sponsored editorial
Cloud-native video editing platform Blackbird has launched a licensing initiative, making its browser-based, multi-patented tech available to vendors across the industry and beyond
Blackbird's completely cloud-native video editing and publishing platform has become a go-to for sports, news and entertainment organisations that need highly efficient, collaborative editing tools for fast turnaround content. Customers include Bloomberg, Riot Games, A+E Networks, Univision and the NHL, to name just a few. Media tech providers, looking to leverage Blackbird's proprietary technology in their own solutions, have also entered into OEM partnerships with the company. This includes Tata Communications, LiveU – and sports broadcast mainstay EVS.
"I've always said that our patents have a lot of value outside of our core product," says Blackbird CEO Ian McDonough. "And we knew that they had a lot of uses beyond our traditional area."
The industry enthusiasm for Blackbird's tech stack has led the company to launch a technology licensing initiative. Branded 'Powered by Blackbird,' the new offering allows media and technology companies to build their own cloud-native video platforms, which utilise Blackbird's frame accurate, renderless browser editor – which operates on bandwidth from just 2Mbps. The need to rapidly get to zero carbon also makes Blackbird appealing, as the platform generates up to 91% less carbon than non native workflows.
A technology that puts pixels on-screen
One of the first users of the Powered by Blackbird technology will be launching its solutions early next year. A five-year deal, the deployment will mean that "Blackbird will be in production suites in every corner of the world" according to McDonough.
The Blackbird CEO sees the wider application as coming at just the right time for an industry where everyone is moving systems to the cloud. SaaS and OpEx models are becoming standard, as businesses want to be light on their feet, and not married to long cycles of hardware upgrades. Reluctance in moving to the cloud relates to efficiency and ongoing costs. But Blackbird's solutions make it ever more practical.
"The media industry isn't awash with spare money right now. Going into the cloud needs to be more economical than being on-premise. The world is crying out for cloud technologies that are high-quality, ultra-efficient and functional – and that's what Blackbird offers. Not only can you do more in the cloud, you can do it more productively."
Broadcast companies will be early beneficiaries of Powered by Blackbird. Yet, the browser-based flexibility of the all-new technology means it could be deployed on to any platform in need of excellent, efficient video editing and manipulation tools – including non-media industries or consumer applications.
"Potentially, Blackbird could be used in many other sectors. At heart, it's a technology that puts pixels on-screen, but does so with much more efficiency and functionality than what exists today."
This article first featured in the winter 2021/22 issue of FEED magazine.