Cloud is ready for sports – and fans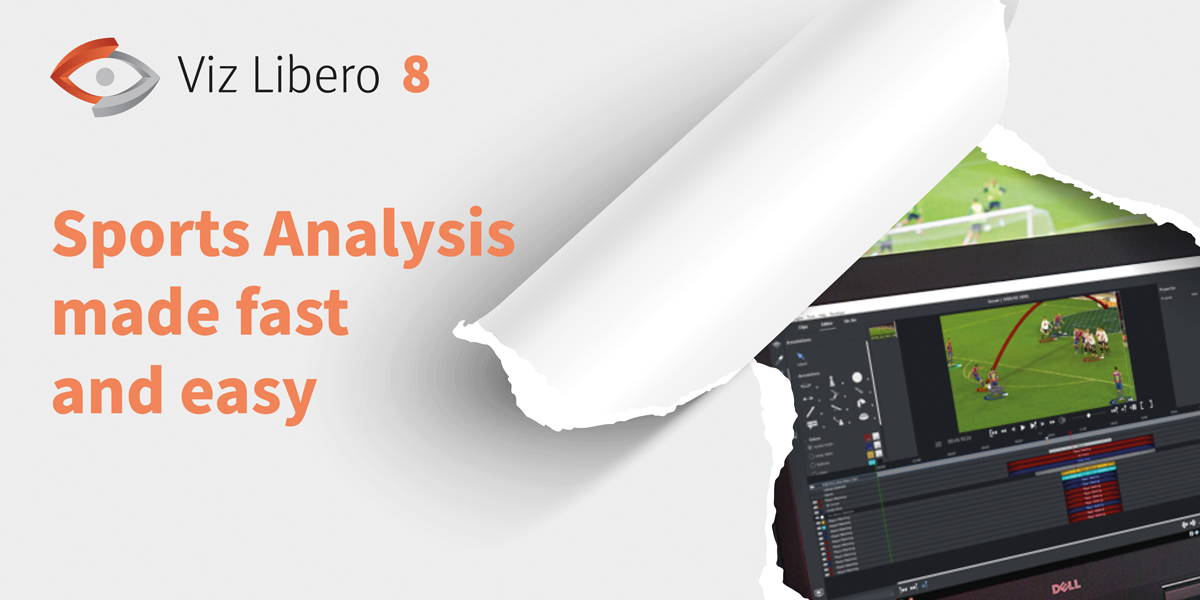 Posted on Aug 4, 2022 by FEED Staff
Sponsored editorial
Live sports producers are jumping into cloud production – and Vizrt is giving them the tools to do it
At this past NAB Show, everyone wanted to talk about cloud and NDI®," recalls Sam Leadsom, Vizrt commercial director of global sports, about this spring's return to the annual Las Vegas mega trade event.
Vizrt, with the acquisition of NewTek and its NDI technology in 2019, has found itself in a sweet spot. The company can provide NDI-enabled IP and cloud solutions married to high-end broadcast technology, at a time when businesses are rethinking how they produce live content.
"We have done several POCs with broadcasters, sports federations and production companies, and there's interest in the abilities of our products in the cloud – and how they integrate natively with NDI. We also have excellent collaboration with providers like AWS and Azure, helping us support those customers," asserts Leadsom.
The pandemic brought the possibilities – and necessities – of cloud and remote production to the forefront of everyone's minds. How could people do production, when they weren't able to access their on-premises set-ups? At the height of lockdowns, Netherlands-based marketing and advertising services firm Media.Monks was tasked by a sports league to help produce 20 games in 4K UHD. However, each arena could only have two crew members on-site.
Creative with cloud
Media.Monks produced a solution that included six unmanned cameras placed around each arena, with live games distributed via AWS. Vizrt's live-production Viz Vectar Plus offered the company a completely remote solution and secure bridge to the cloud. Media.Monks' distributed, cloud-connected team was truly international, with members in the UK, US and Brazil.
By the end of last year, Vizrt had considerable experience under its belt in helping customers produce live productions in the cloud. Sky Germany presented the top match in the Liqui Moly Handball-Bundesliga between SG Flensburg-Handewitt and Füchse Berlin fully in the cloud, using Vizrt's switching, graphics and sports analysis tools deployed in AWS.
The broadcaster employed Viz Vectar Plus for switching, Viz Libero for sports analysis, plus Viz Engine and Viz Arc for graphics, using the NDI Bridge feature to bring the program feed from the cloud back to Sky HQ in Munich.
The set-up included a mix of broadcast and mobile phone cameras, using simple 5G transmission – provided by O2 – to move signal from camera to cloud with near-zero latency. In addition to TV coverage, the game was streamed for fans on skysport.de, and Sky Sport Germany's YouTube channel.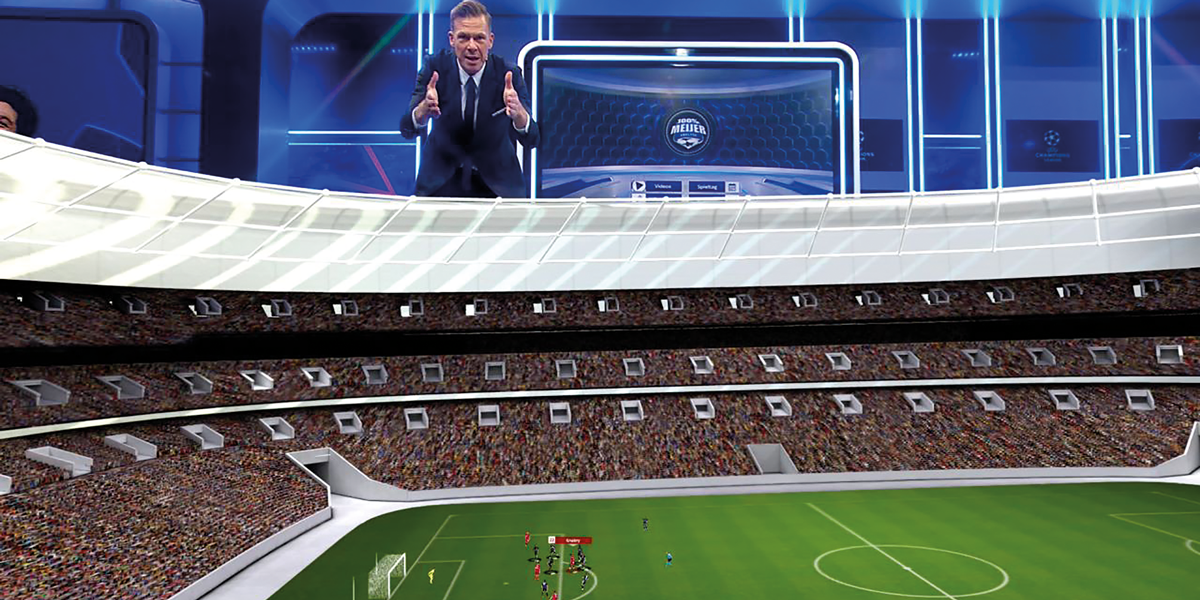 For the fans
More recently, Vizrt helped the NHL implement a full-cloud workflow to create a dedicated fan-engagement feed.
"It was really interesting. The feed was trying to reach the Gen Z audience and employed AR models and Roblox," remarks Leadsom. "For the live broadcast, the director was in New York, the technical director in Los Angeles, and the analysis using Viz Libero was done from Toronto. A true cloud production – and there was hardly any latency."
Cloud-native parallel broadcasts like this create huge opportunities for reaching out to fans on multiple platforms, with content tailored to various audience segments. Most sports broadcasts start with a hybrid approach, choosing replay or graphics remotely in the cloud – with a switcher on-site, for example.
"We're at this hybrid level, where we want to provide the ability to choose which parts of the production the customer wants in the cloud, and which on-site."
Sports broadcasters will get a further boost from this year's release of Viz Libero 8, Vizrt's editorial analysis tool – and they will be employing it at the end of this year on one of the biggest events in the calendar.
"Viz Libero 8, the latest update, was delivered after extensive customer research and feedback," says Leadsom. "Every aspect has been improved, and we're really pleased at the initial response. It comes with a new GUI that offers faster interactions and fewer clicks when creating analysis clips. The design effectively shortens the time needed to create pre-, post- and in-game content for live sports.
"Reducing turnaround time is one of the most important things. If a goal is scored just before half-time, the presenters want to analyse that goal as the first thing in the half-time highlight reel. You need to be able to give the producer choice.
"The Football World Cup is happening and Viz Libero is going to be an excellent tool for broadcasters to enhance their coverage. We are offering 3D models of all World Cup stadiums and in time for the event, customers can look forward to more improvements coming with another release."
Defeating latency
"Vizrt's ambition since inception," explains Leadsom, "has been to provide products and solutions for each room in the broadcasting house – supporting social media and user-generated content. We constantly innovate in live production and recently introduced the Object Tracker, an application enabling real-time tracking and adding graphics to multiple objects in a video. XR Playbook and Arena with its real-time AR and virtual advertising capabilities, Viz Libero and the upcoming release of Viz Engine 5 – which integrates with Unreal Engine 5 – are perfect for sports, showing how we respond to our customer's needs. Eventually, all of these products will be cloud-ready."
Latency is the enemy of sports content. Split-second timing and synchronisation of elements are the essence of competition itself. So, it's no wonder broadcasters approached cloud cautiously initially. But offering production capabilities under its new vision of 'cloud at the speed of live', Vizrt is making high-stakes cloud production not just a possibility, but a necessity.
"There is a lot of latency out there – a lot of delay. But we really can offer 'cloud production at the speed of live'. Most stadium sports could be done in the cloud now. It's just a matter of scalability."
This article first featured in the summer 2022 issue of FEED magazine.