Esports producers are having a blast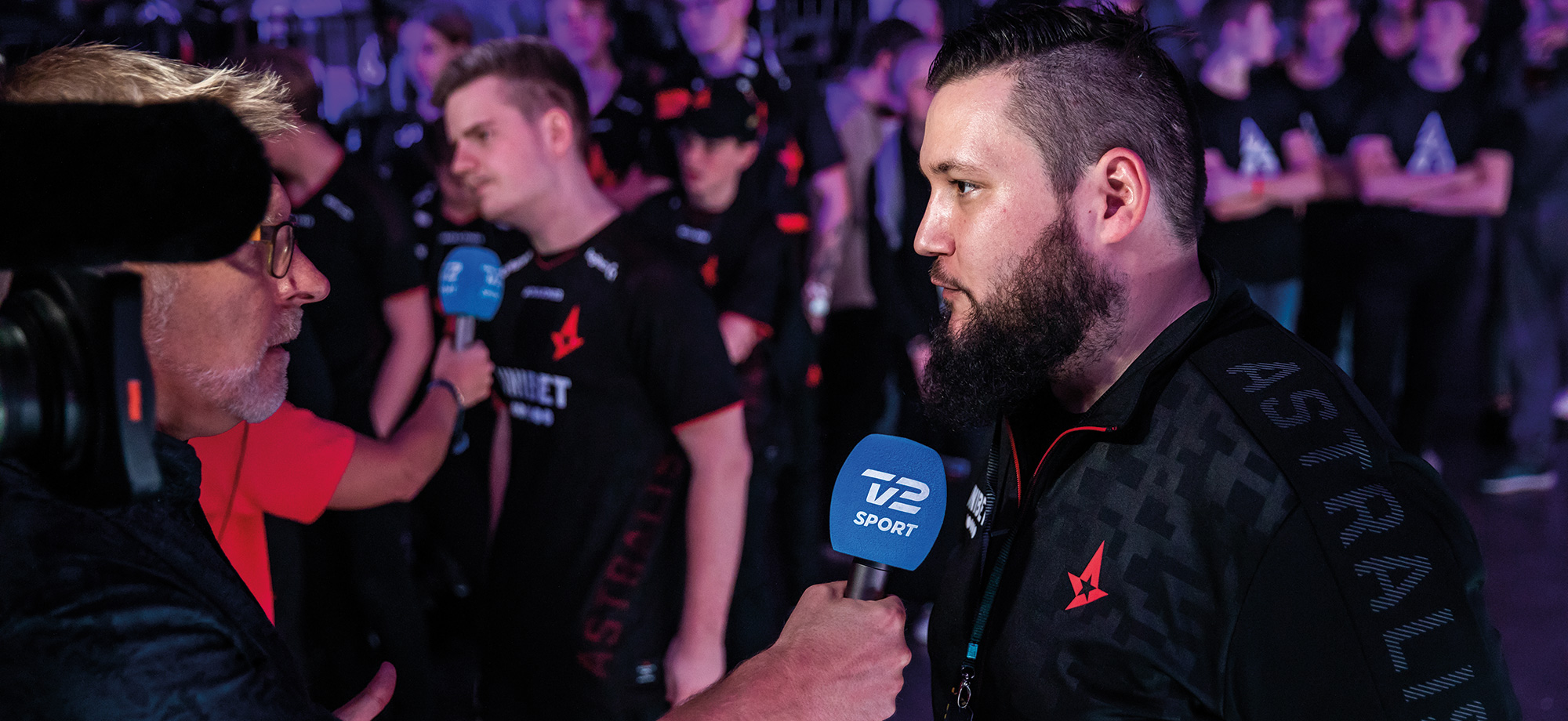 Posted on Apr 29, 2021 by FEED Staff
Sponsored editorial
Esports is embracing EVS Broadcast Equipment in a big way, and with other sports hamstrung, pro gaming has been creating pro content
Global esports media network Blast is one of the growing number of esports companies that are set on being able to produce their own high-quality broadcast content in-house. To do this, Blast uses EVS' VIA and Media Infrastructure solutions as the backbone of its new esports production flypack. While other sports teams have been driven off the pitch this past year, esports – built on a foundation of pure digital – has been able to survive and even boom.
"Traditional sports started with linear broadcast and started to adopt streaming. Esports started with digital and streaming and now it is moving to broadcast," notes Guillaume Neveux, EVS' business development manager for EMEA. "EVS is in the middle of that. We just provide the technology to generate content and help people do the best storytelling they can with that content. For us, we are agnostic about how you distribute – whether on linear TV, an OTT platform, social media or a second screen."
Using its new EVS-powered broadcast workflow, Blast has produced its own online-only live events, which launched with the Blast Premier Fall series, running from 26 October to 4 November last year, and featured the world's top Counter-Strike teams. The live coverage was distributed on OTT streams like Twitch and YouTube, as well linear TV channels including TV 2 Denmark and TV 2 Norway. The series was followed by the Blast Premier Fall Showdown, the Blast Premier Final and another round of competitions at the beginning of this year.
"The expertise EVS accumulated over the years, providing live production kit to traditional sports, put us in a privileged situation when esports started to look at how it could get more quality into the productions. It began to look at what was done in traditional sports."
Powering the live-action coverage of all Blast Premier Counter-Strike tournaments is EVS' XT-VIA and XS-VIA production servers. The XT-VIA allowed Blast to record and produce live replays and highlights from the players and observers, while the XS-VIA servers provided ingest and delayed playout of the TX feeds to comply with betting requirements. The XT-VIA solution includes 36 Full HD 1080p channels recording all player feeds, plus in-game action. At the heart of the system is EVS' IP media sharing network, which enables more efficient live media sharing by all client users.
We were the first to do live slow motion for Counter-Strike
Overseeing all of this is EVS Media Infrastructure's broadcast control and monitoring system, Cerebrum, which configures and manages all SDI workflows within the Blast production environment and all devices in the flypack, including the router, multiviewer, vision mixer and audio desk. Cerebrum handles UMD (under-monitor displays) and tally for the entire system as well, including the XT-VIA's built-in multiviewers. Cerebrum also offers customisable panels that can be designed to Blast TV's specific needs with easily saveable and loadable configurations and presets.
EVS has also been able to bring its slomo technology to esports with its IP-based replay and highlights system, LSM-VIA, which extracts maximum potential from the XT-VIA servers to create super-slow motion in-game replays and support studio analysis.
"Not all games require slow motion, but for Counter-Strike, where the action is very fast, slomo is important," explains Neveux. "The movement of the players needs to be very accurate and it can go so fast that, as a viewer, you miss things, unless you are an expert and really concentrating. We thought we could figure out how to do that, and we were the first ones to do live slow motion for Counter-Strike."
In order to access, browse and select content regardless of location, as well as publish in-game clips to social media, the Blast team opted for the EVS Live Production Asset Management (PAM) solution. The team can extend PAM's capabilities using the system's web browsing tool, and certified integration with Adobe Premier Pro allows Blast editors to instantly access clip elements.
The back-end resources of the EVS Live PAM are hosted on EVS' virtualisation platform, providing flexibility for operating a scalable infrastructure, as well as offering cost-savings on power and rack space. The EVS solution also offers extended file exchange, backup and transcoding, which is extremely helpful when publishing highlights to Twitch and social media. But the quality of the production is only as good as the audience's final experience, and esports companies are finding that just 'good enough' isn't good enough.
"The most important thing, from our perspective and from the customer's perspective, is that we are broadcasting live, so you cannot afford to fail," explains Neveux. "In the past, the esports community was used to figuring out their own solutions and hacks. But ensuring you won't drop a single frame during your live broadcast is another story. You can't ask a player in the final of Counter-Strike to redo the scene. Going with EVS, knowing that we've covered all these major world events, makes them feel very secure."
This article first featured in the Spring 2021 issue of FEED magazine.