Will game day ever be the same again?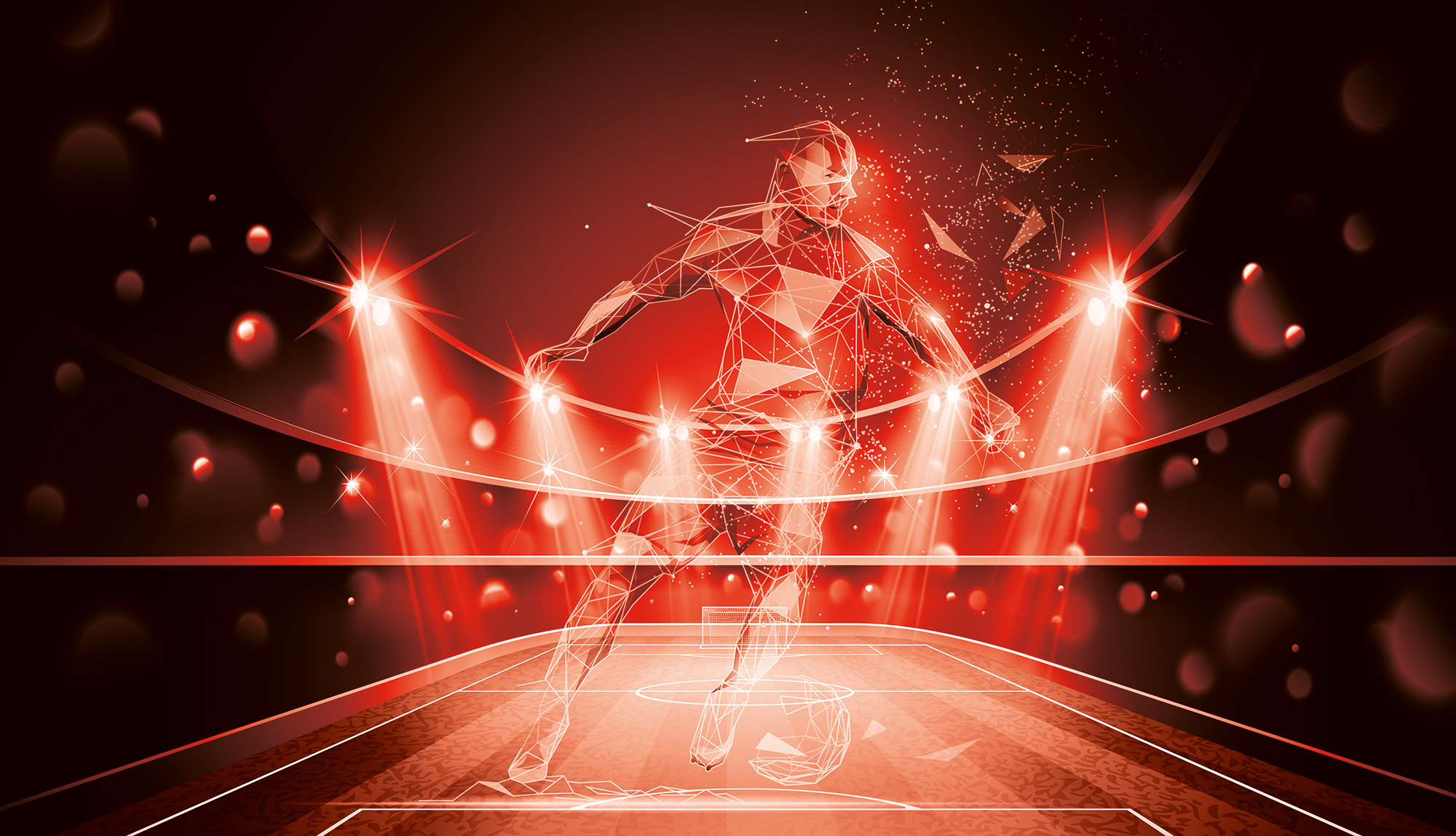 Posted on Apr 27, 2021 by FEED Staff
Sponsored editorial
From creative graphics to in-venue fan engagement, Ross Video experts reveal the trends that are set to revolutionise both sports and esports after lockdown
"I'll never forget it," says Harry Sampson, business development manager for sports and live events at Ross Video. "One minute we were talking about the industry's gradual adoption of cloud solutions, and then suddenly overnight they became everyone's top priority." Sampson has seen first-hand how much has changed across the industry, sharing an unusually broad perspective with colleagues at Ross Video.
Unique in its role as both a content producer and manufacturer of scalable broadcast and live events solutions, Ross Video is known for going above and beyond as a technical partner.
The company's impressive portfolio of user-friendly, end-to-end sports and esports products – ranging from its unified venue control system and robotic camera solutions to virtual studios and automation interfaces – are now the preferred choice of almost two-thirds of NFL stadiums in the US. Recently, they were used to add augmented-reality elements to an ESL One esports arena event, and the Ross Voyager graphics rendering solution also drives the 360° LED halo display at Atlanta's Mercedes Benz Stadium, more than 60,000 sq ft of video real estate.
Last year, the Ross Video team had to adapt quickly to set up low-latency, state-of-the-art systems remotely, as well as provide remote training on site. The pressures of a global pandemic gave birth to several new groundbreaking solutions, like a portal that enabled ESPN's College GameDay production team to hand-pick 600 remote fans that could cheer live on-air via their own individual camera feeds. The portal has been so successful that Ross Video is developing it into a subscription service.
"Challenging times call for innovative solutions," adds Ross Video communications director, Stuart Russell. "The pandemic has acted as a catalyst that has accelerated change and modified product roadmaps. Essentially, it has propelled us forward by several years, and that reflects what we're seeing across our clients in sports and esports – a desire for more creativity and out-of-the-box thinking. We've all realised how important it is to be agile enough to respond to worldwide disruption."
Stellar graphics
Driven by a surge in competition in the sports broadcasting space, Ross has seen a growing demand for solutions that offer differentiation and a more engaging audience experience.
"In lockdown, sports broadcasting is even more competitive than it normally is, as television is the only way for viewers to watch a game," explains Sampson.
"In order to differentiate themselves from the competition, broadcasters have pushed the boundaries of technology. A lot of content creators have asked: 'how can we make this even more visually engaging?' As the pandemic forced esports back to its online roots, we've seen some amazing studio and augmented-reality technologies on social media in the place of a physical event. There's no excuse for less-than-stellar graphics."
For most, the best solution is Piero – Ross Video's award-winning sports graphics analysis tool. Piero uses image recognition or encoded camera heads to overlay tactical graphics on sports content. This provides viewers with stats, data, 3D replays and team line-ups.
It can even display immediate analysis of tactics, incidents or play directly on the broadcast studio floor.
"The graphics are now capable of showing viewers exactly where the ball is likely to be hit, the trajectory, the height, each player's stats and what all that data implies," adds Russell.
There's no excuse for less-than-stellar graphics
The stadium experience
Better end-user experiences are a priority for live sports events, too.
"Arenas might be quiet now, but new stadiums are commissioned each day. These infrastructure projects last three or four years, so clients are increasingly focusing on what the future could look like," says Russell.
"That's given rise to many discussions about fan engagement and match-day experience. It's not just about getting decent-looking content on to one screen at the end of a field. Now, it's about creating a really memorable event. Stadiums aren't going to compete with other stadiums, but rather other broadcasters that have held the vast majority of viewers over the past year. Venues need to ensure sports events are events people want to leave home for – and spend all day attending."
Many Ross Video customers are targeting the under-25 age group with this strategy, hoping to bring an esports-like party atmosphere to stadium venues.
For customers, such as the USTA Billie Jean King National Tennis Center in New York, that has meant upgrading refurbished stadiums with Ross Video-powered solutions like state-of-the-art LED hero boards, ribbon boards and awe-inspiring digital signage.
"Real-time rendering is the relevant tech trend here," explains Sampson. "With our XPression Tessera system, you can scale real-time rendered content across massive displays. You can display gameplay stats, social media posts and interactions of all kinds. All this live, consumable data helps with storytelling and increases drama, giving the stadium fan more interactivity."
Audiences could soon experience a true convergence of esports, broadcast and live sports. Sports stadiums might host a football match at the beginning of the day and an esports tournament at the end of it. Parents might bring schoolchildren to train at a pitch in the morning, then later watch as the family's professional heroes play on the same pitch.
"For the manufacturers in this space, there's a shift in thinking," says Russell. "This year, we've seen a huge shift towards client-based solutions and the rise of SaaS, as products go into the cloud. As a vendor, we are working to enable our customers to do more, but with the same tech. And that means that we're no longer just solutions providers. We're proud to be technical partners and consultants as well."
This article first featured in the Spring 2021 issue of FEED magazine.