Selling the pace for 5G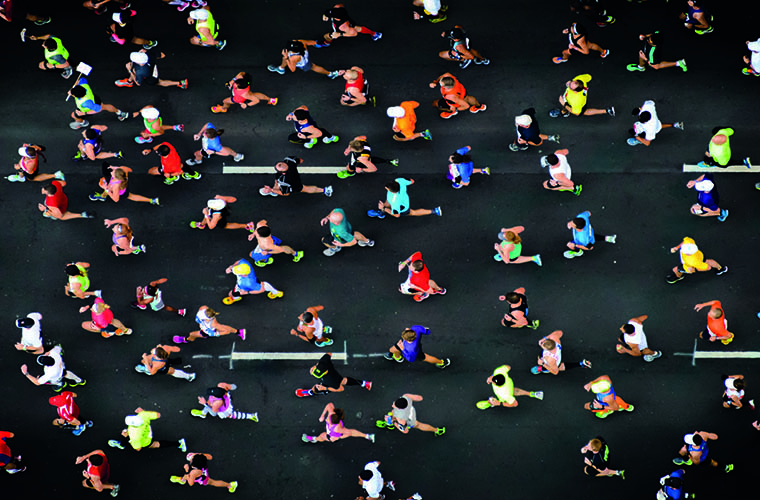 Posted on Feb 2, 2020 by FEED Staff
Sponsored editorial
Practical trials of 5G broadcast are paving the way for a new, more efficient way to do live broadcasting
Last year, athletes of every ability converged on Berlin to test themselves at the city's annual marathon. Also put to the test at the event was the potential for live broadcast using 5G networks.
Sony, Deutsche Telekom and Infront Productions joined forces to do a stress test of 5G mobile network technology in a live production environment. To understand and anticipate the technical and creative challenges for future production workflows in a 5G environment, the real-world scenario offered by the BMW Berlin Marathon was ideal. The test aimed to provide lower latency and better picture quality over a live stream and explore new ultra-mobile methods to capture all aspects of the live event. The 46th annual race saw nearly 45,000 participants from 133 countries take part. 
The three technology partners pooled their network, production and mobile R&D to create a viable live 5G production workflow for streaming live video over 5G. German systems integrator Infront Productions, a specialist in live sports broadcast, deployed Sony's HDC-5500 and PXW-Z280 cameras connected to Sony's Xperia 5G devices, which could transmit specially encoded signals over the Deutsche Telekom 5G mobile network to an OB production unit. The Xperia was equipped with the Sony XDCAM Pocket App for capturing multiple aspects of the BMW Berlin Marathon and connected to the cloud-based Sony Virtual Production service prototype for 5G streaming. The Xperia also successfully demonstrated its ability to stream additional coverage to social media.
Sony's new HDC-5500 system camera had prime position at the marathon and featured a prototype low latency encoder to make its broadcast video signal compatible with the Deutsche Telekom 5G network. The signal was streamed to the Infront Productions' OB unit using Sony's Xperia 5G device. Two roving Sony PXW-Z280 4K handheld camcorders contributed video and audio streams, too. These were connected to Sony's 5G devices, utilising a Sony PWS-110RX1A stream receiver.
The footage from the 5G-connected Sony cameras was integrated into the live production coverage of the race and performed favourably compared to 4G-connected cameras, running over a network with increased bandwidth capacity.
Wherever you want
The test seemed to prove that a more agile and dynamic style of broadcasting is possible with 5G. The low latency transmission that 5G offers is a boon for sports and live production, where delays are unacceptable, while the wider available bandwidth delivers less compressed content to the mobile viewer. Sustainable production and lower-tier sports will also benefit, as 5G and cloud-based production negates the need for the expensive OB resources, such as satellite or RF-connected vehicles and infrastructure, deployed by major broadcasters.
In the future, it will allow production operators to work from wherever they want
The 5G trials underlined the possibilities for remote production and new, more efficient, ways of organising live workflows. "We've collaborated with Sony for the BMW Berlin Marathon and the set-up that we are implementing enables flexible resource allocation," says Peer Seitz, head of production at Infront. "In the future, it will allow production operators to work from wherever they want."
Social media has become an essential element for organisers and broadcasters, with exclusive mobile footage boosting the chances for online engagement. Using the XDCAM Pocket App prototype on Sony's Xperia 5G device, 360° coverage of the marathon was streamed live to the cloud to be picked up by Sony's Virtual Production service prototype, where a virtual switcher took care of professional mixing and distribution to the testing web environment. 5G promises professional-quality, user-generated content at your fingertips.
"There is a growing appetite for personalisation in viewing experience," says Tiana Trumpa, 5G product manager at Deutsche Telekom. "One way of increasing engagement is by adapting high-quality content created on smartphones into the production. At Deutsche Telekom, we want to enable production companies to achieve this by providing the network capabilities."
This article first appeared in the February 2020 issue of FEED magazine.