The fast and the harmonious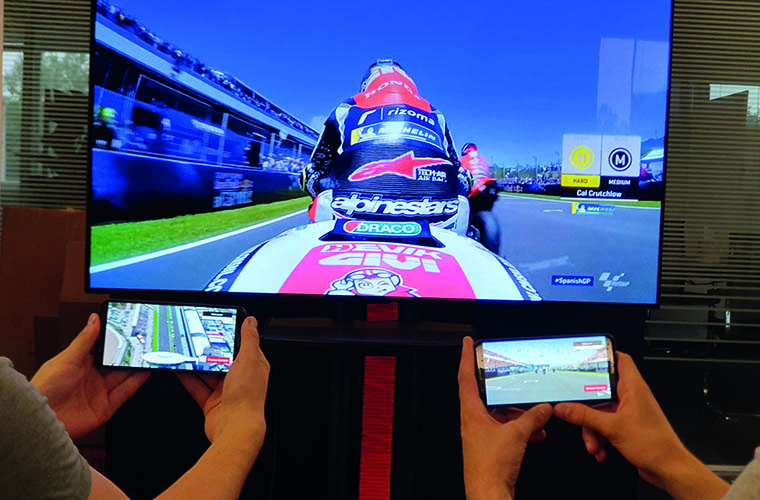 <![CDATA[Using AWS CloudFront, NativeWaves provided a harmonised multiscreen experience of the MotoGP races in Austria It used to be that to see every single bit of sports action, you would have to attend the event in person – because when you watch live sports at home, you're only given the perspective that is provided by the host broadcaster. 
Quick streams Low latency means the additional feeds can be sent to mobile devices faster than the main signal is sent to TVs But, exclusively, fans of MotoGP in Austria can personalise their viewing experiences from a second screen app, powered by Austrian TV station, ServusTV. Fans can select multiple camera views from their mobile devices, which are perfectly synchronised across multiple screens. This includes something called 'bike cam', which provides a simulative view of the driver.
Viewers can range from zero to thousands in minutes
Christof Haslauer, CTO at NativeWaves, the design company behind the app, says the app provides synchronised camera views by listening to the main broadcast on TV. "You can't predict when a TV signal is going to reach a home. For some people, it's distributed over satellite. For others, it's distributed over cable or IPTV. And for everyone, it's slightly differently delayed," he says. "To measure this differing latency, we record a five-second sound bite of a TV's audio via the app to know at which point to play the additional content effectively synchronised." The additional content is material recorded by the host broadcaster, but not necessarily shown in the main broadcast.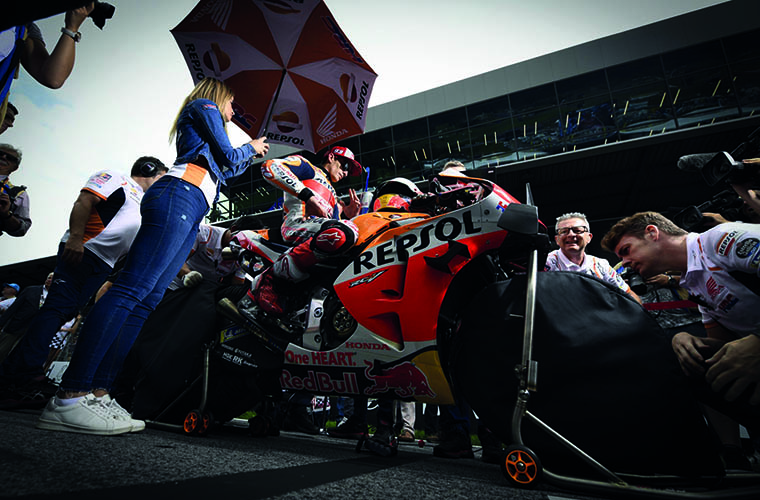 Haslauer says: "We don't touch the existing broadcaster chain; we just operate the additional feeds, which are either discarded or later used for highlights. It enables fans to choose their preferred

 

perspectives, while still watching the main broadcast on their TV screens."
Need for speed
The multiscreen experience also requires ultra-low latency streaming, which is developed within the NativeWaves system. "There has to be a very low latency, because the additional feeds need to be sent to mobile devices faster than the main signal is sent to TVs. Otherwise, the feeds would be out of sync," says Haslauer.

 

He continues: "In this kind of broadcast [MotoGP], where you have just one event, viewers can range from zero to thousands in minutes. Therefore, when we get the feeds, they need to be processed in the cloud. We needed a cloud solution that allowed us to scale our system in a fast and flexible way – that's why we chose to work with AWS."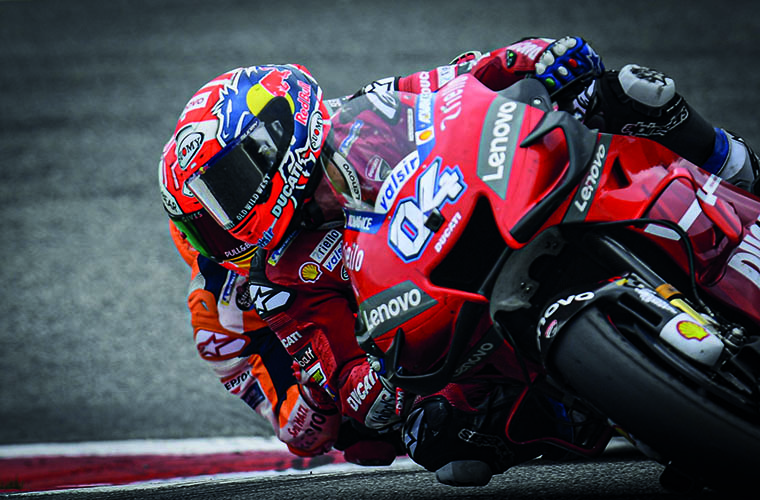 AWS CloudFront was used to distribute content and achieve scale. "It allowed us to scale our viewer numbers to a specific number in no time," says Haslauer. Other AWS services – such as Amazon DynamoDB, Amazon EC2 and Amazon Elastic Container Service (ECS) – contributed towards easy development and management of this project.

 

NativeWaves delivered six synchronised broadcast streams, across multiple devices for each of the Q2 qualifiers and the main races of the Moto2, Moto3 and MotoGP in Spielberg, Austria. Additional features will be added, and the app will be optimised further to improve the user experience throughout the MotoGP season. Describing it as "easily integrable", Haslauer hopes to expand the NativeWaves system to broadcasters in other regions with rights for MotoGP. He says: "We want it to be an additional service that all MotoGP fans can plug in and play."

 

This article first appeared in the February 2020 issue of FEED magazine.]]>