TSL: Firing on all cylinders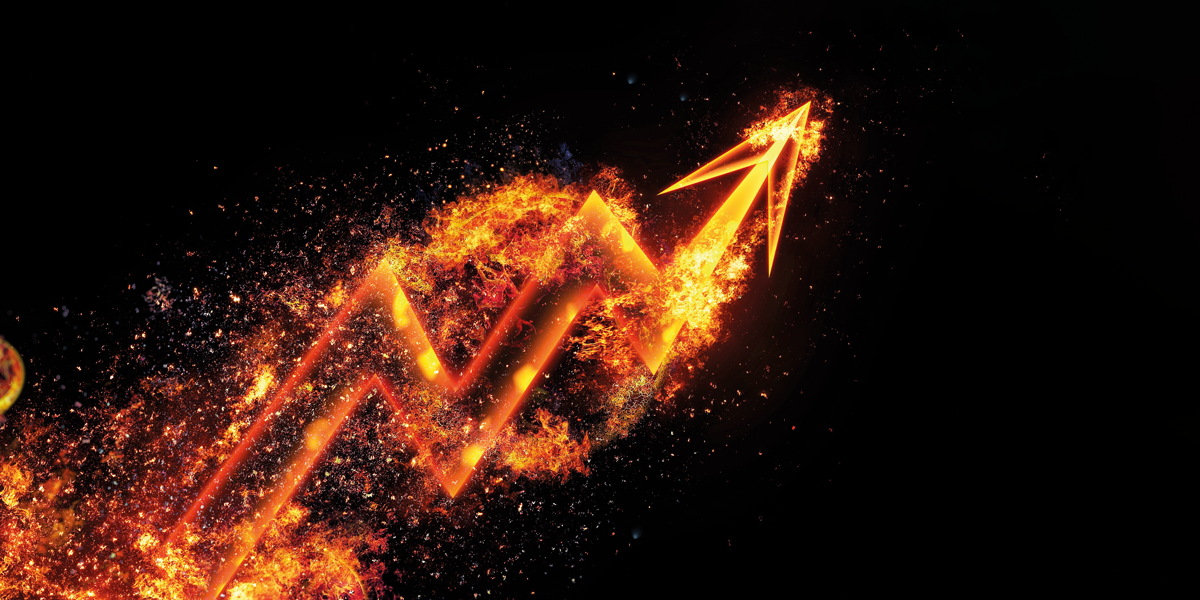 Posted on May 10, 2023 by FEED Staff
By keeping an ear to the ground and working alongside its customers, TSL continues to design solutions with productivity at the core
No matter your professional remit, you'll always ask: 'How can I start doing what I'm doing more efficiently?'
This is no different for the broadcast and pro AV trades. Broadly speaking, lots of technology released is simply improving on a previous function. But there is often also a contribution to the elimination of legacy systems so commonly seen in broadcast. 
TSL's portfolio of audio, control and power solutions empower customers to take ownership of their systems; and in turn benefit from extended lifetime value.
Quality over quantity
"In its simplest form, productivity is about the number of outputs you have for the inputs you put in," begins CEO of TSL, Matthew Quade. 
"When people talk about productivity, they are usually focused on labour as the input. I prefer to think of 'multi-factor productivity'. That means looking at all inputs – not just labour – and comparing it to every single dollar of output. "When it comes to the broadcast community, most businesses are either publicly listed or owned by private equity, and investors want to see value growth for their investment. Improving productivity is the primary way to increase that value."
Multiple targets
It's clear broadcasters must understand multi-factor productivity when looking for ways to de-clutter their workflows.
"Putting tools in the hands of those OB vehicle operators that rock up at a football match is a good example of this. The operators and engineers will turn up at a ground that they've worked on for the last 20 years, yet unload the truck as if it's their first time," emphasises director of products and technology at TSL, Mark Davies.
"We can put the tools in their hands, where they can simply pull out a memory stick and say, 'Okay, this is how we left it.' Having that ability to quickly load configurations provides an incomparable head start," highlights Davies.
"Whatever particular configuration one customer might want, in parallel it might not be the most productive step for another," Quade contributes. "But by offering a solution that can easily be configured to customers' differing requirements, we provide a level of agility that enables it to be useful in any situation." 
What's on offer?
An example of how TSL can help: it's a recognised SCTE expert. For most multichannel content providers, monitoring commercial playout can be tricky, left to the most technically savvy engineer at the facility. By monitoring and controlling SCTE signals, TSL's Flex Control Network allows the ability to manage, monitor and log any given playout channel. 
"To illustrate, we have a major sports league doing live broadcasts with SCTE insertion technology," adds president of TSL and head of control systems, Ian Godfrey. "The operators at that venue can target key content and mark in media elements, such as when it's a good time to go to a break.
"It lessens the burden on master control, or sometimes eliminates master control for playout altogether. Our tools pick up a SCTE message, augment it as needed for a particular playout channel or region, and then reinsert it for different playout paths.
"We also have a solution called X-Connect – an affordable point of entry into the ST 2110 routing world."
X-Connect is an IP routing software and hardware solution. It includes a control layer, user interface and control processor to make IP routing more accessible to the industry as it transitions to an IP workflow.
"Using X-Connect, customers that have existing broadcast controllers can do a protocol translation from their ST 2110 media fabric, allowing existing control panels and operators to implement that new technology," explains Godfrey.
Thinking green
The question of productivity usually comes up as a subtopic of sustainable practices within a business.
"For us, it boils down to innovating our internal processes – but also the products we make," says Quade. "We cover off all the standard internal approaches such as travel reduction and power usage.
"But then there are the products. Our audio platform that's currently in development will deliver around ten times the processing power for a similar amount of physical hardware that we have on the current platform. That's a real material gain for both productivity and sustainability."
TSL also recently announced the development of new, intelligent power distribution units, which will support users with monitoring and control – while reducing power consumption.
"We have a range of solutions, such as our Anything-to-anything control application, which allows customers to dynamically reallocate third-party control surfaces and media processing nodes to increase sustainability and productivity. With Anything-to-anything, broadcast operations can define and redefine which control rooms are connected to which studios – and what pool of media processing resources to utilise. 
"This pooling of resources – and dynamic allocation of what controls what – decreases hardware required to support multiproduction set-ups. It even enables remote production, where an operator can redefine what processing node their operational surface is connected to." 
To learn more about what TSL has to offer, head to tslproducts.com
Originally featured in the spring 2023 issue of FEED magazine.