Zixi's SDVP: From protocol to platform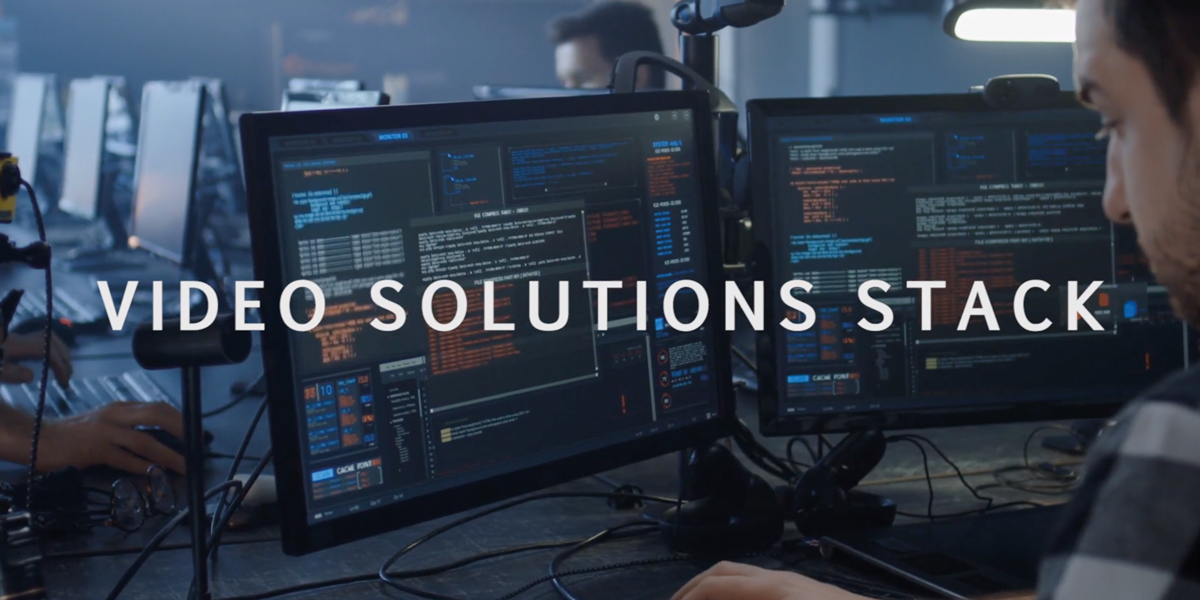 Posted on May 11, 2023 by FEED Staff
Sponsored editorial
Zixi's live video tech has evolved significantly in its 15-year history – but there are still many exciting developments to come
Over a decade and a half, the profile and presence of Zixi's live media delivery technology has grown considerably all around the world. Its impressive client list features some of the most prestigious names in the industry – including Bloomberg, Sky and Warner Media – with new creative forces added every year.
But while Zixi was first renowned for the low-latency qualities of its own delivery protocol, today's Software-Defined Video Platform (SDVP) offers far more. As John Wastcoat, SVP strategic alliances and marketing, reveals – it's been a story of steady but significant progress in the intervening years.
"Not only have we gone from zero to over a thousand customers in that time, we've also evolved into producing a complete video platform," he explains. "So today, SDVP is offering the best protocol, as well as a management layer and an intelligent data platform, that allows for reductive analysis through AI and ML algorithms. There's also a Video Solutions Stack that gives you all the features and functions required to support the Zixi protocol – or any other protocol we support – across every operating environment."
While it has been a gradual evolution, Wastcoat highlights one specific milestone in determining the present trajectory of the Zixi technology. "In 2017 one of our biggest customers, Bloomberg, asked us to provide them with a control plane to manage their end-to-end Zixi deployment. That control plane is now known as ZEN Master – and is a key element of our platform."
Seamlessly integrated
In 2023, SDVP features a seamlessly integrated suite of products with a modular architecture that facilitates all facets of live distribution over IP networks. So, alongside ZEN Master for live video orchestration, monitoring and configuration at scale, the primary components are:
Zixi Broadcaster, providing multiplexing & OTT packaging, support for 17+ protocols, advanced monitoring and ultra-low latency.
Zixi Edge Compute, offering high-performance connectivity for linking channels to Zixi broadcasters, as well as compatibility with 400+ ZEN Integrated Partners and support for all transport protocols, including RIST, RTP, RTMP, SRT and HLS.
Live transcoding, which yields the ability to consolidate transcoding and distribution workflows, deliver SPTS/MPTS and OTT-optimised variants – and achieve GPU-accelerated, ultra-low latency.
Intelligent Data Platform for advanced analytics, which provides AI/ML-driven predictive insights, programmatic incident detection, automated RCA-report generation and blast radius impact analysis.
"All the way through our history," points out Wastcoat, "customers and partners have come to us asking for specific features and functionality that can make their offering to consumers more consumable, with better quality of experience. That's a major part of how the platform evolved over time."
Proactive, NOT reactive
The recent implementation of automated analysis is no exception, and chimes with a broader industry trend in favour of early detection and correction of possible system problems. "Using highly trained learning algorithms and sophisticated AI, we have been able to provide a predictive baseline," continues Wastcoat. From the perspective of the broadcaster: "Proactive notification that looks out for potential issues means they don't need to have lots of expensive people with 'eyes on glass', looking after things in a reactive way. With our platform, they can be proactive rather than reactive."
Considering the future roadmap for SDVP, Wastcoat confirms that a host of extra additions and improvements are in the pipeline: "There are going to be advancements in different parts of the SDVP platform, and the first of those to be revealed will involve the protocol itself. It's already the best low-latency protocol, but we are currently working on bringing the latency down even further. People should also look out for more activity around Zixi as a Service (ZaaS), which responds to the increasing demand from customers that aren't wanting to manage their own infrastructure. This product is essentially 'SDVP plus infrastructure' and enables media companies and service providers to quickly leverage ZaaS to ingest and distribute live video over IP with ultra-low latency – and all the features and functionality of SDVP."
There's no doubt Zixi will continue to evolve a platform with flexibility built-in, which works for all manner of broadcasters and service providers. As Wastcoat concludes: "We've got a comprehensive platform that suits them all." 
Originally published in the spring 2023 issue of FEED magazine.