Zixi: How long Can You Go?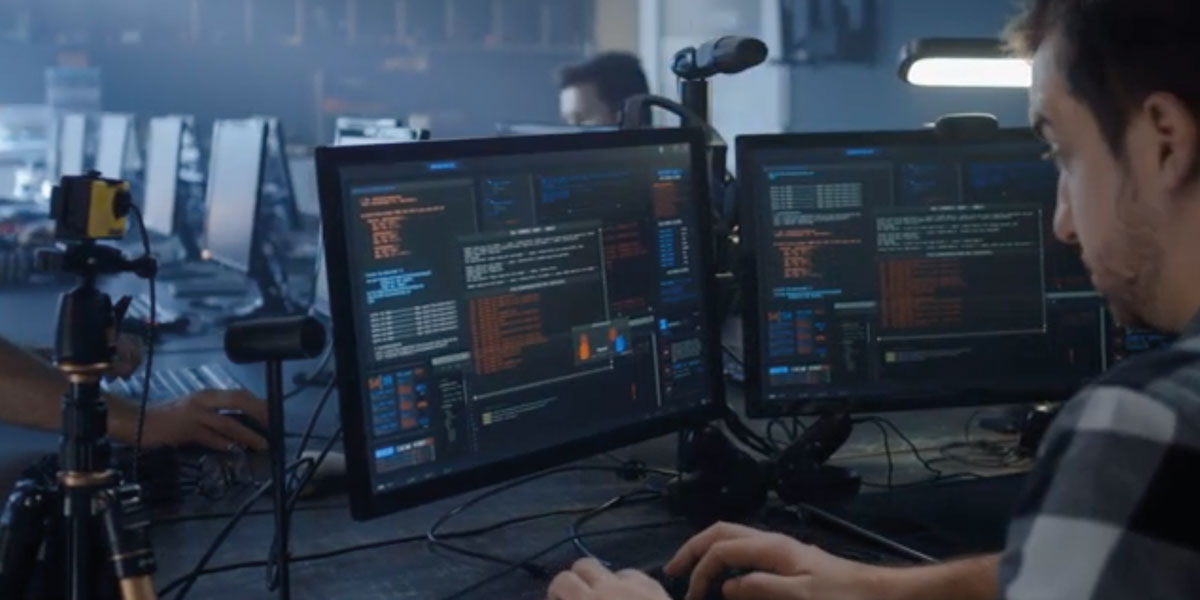 Posted on Aug 9, 2023 by FEED Staff
Sponsored editorial
Zixi's Emeka Okoli explains how the company's protocol and platform drive ultra-low latency to ensure QoE across networks and distances
Zixi's cloud-based and on-premises Software-Defined Video Platform (SDVP) enables the management, orchestration, monitoring and delivery of broadcast-quality live and live linear video over any IP network, protocol, cloud provider or edge device.
The Zixi Enabled Network (ZEN), a live video orchestration and telemetry control plane, has grown to over 400 OEMs and service providers, with whom Zixi serves over 1000 customers around the world, delivering 20,000+ channels daily.
Zixi offers the ability to transport live MPEG-2, H.264/AVC, H.265/AVC and JPEG 2000 videos at ultra-low latency, making the internet viable for global content transport across distances – ideal for live sports, event streaming, gaming
or real-time video communications. 
"One advantage of the Zixi protocol is that latency is adjustable," explains Emeka Okoli, VP business solutions and customer success. "You can adjust it to be ultra-low, for instance, going from five seconds to two seconds to 200 milliseconds.
"Let's say for a live event, you have to set it and hope for the best – can you make those changes in real time without effecting the live production? 
"The advantage really lies on the platform side, on the fabric of how we control latency and the power we give the operator. For example, once you go live in broadcast, you might realise there are some issues that may not have been known at launch. Someone else could introduce issues that might impact the flow of your stream. But the ability to adjust the latency without interrupting the live production is a differentiator on the Zixi platform," explains Okoli.
"The other advantage that benefits latency adjustment is auto-latency, primarily for live linear video streams. We understand what the health signals of the network should be. If everything is green and looks healthy, can the latency be automatically lowered by the platform without human intervention and interruption? You started off with five seconds, maybe distributing across international regions – let's say – and you may want to give yourself a little buffer," Okoli adds. 
"If the platform can monitor over time, understand and anticipate with machine learning and AI – which we have – how does it actually benefit you? 
"It benefits you by saying: 'What we anticipated happening isn't happening.' Then, after reading the health signals for a period, it will seamlessly dial down latency from five to four to three and so on."
Agnostic to distance
Zixi is currently the only solution on the market that actively manages latency by utilising congestion and content-aware optimisations that continuously drive latency out of the end-to-end distribution. 
Ultra-low-latency live delivery is maintained and synchronised across multiple devices, network locations and conditions, so that content providers can deliver video to the end user in real time, with confidence.
"You want to retain the audience and keep them engaged, with eyes on the channel," Okoli continues. "Can you recover, repair and resolve fast enough before the audience moves away? 
"Mean Time to Recovery (MTTR) is something we incorporate as part of the latency efficiency – how can the system recover? It's really about how fast things are being processed – can you recover in real time? That's the efficiency when it comes to services, in the way Zixi runs.
"Synchronisation, combined with ultra-low latency, is imperative for the subscriber's Quality of Experience (QoE).Being agnostic to distance, particularly in the sports betting or gambling verticals. Not only do you want the latency to be ultra low, you also want to attract new subscribers and expand your service. Variability in video arrival times across subscribers can be disastrous in SNG use cases. From a betting standpoint, that's a huge advantage to provide a level playing field for all, regardless of distance.
"We provide that synchronisation," Okoli concludes. "It's a critical feature that helps normalise the experience for everyone, ensuring that video frames and packets arrive at the same time to every subscriber's screen, regardless of where they are globally." 
Originally published in the Summer 2023 issue of FEED.