Audio in games: spellcasters & shoutcasters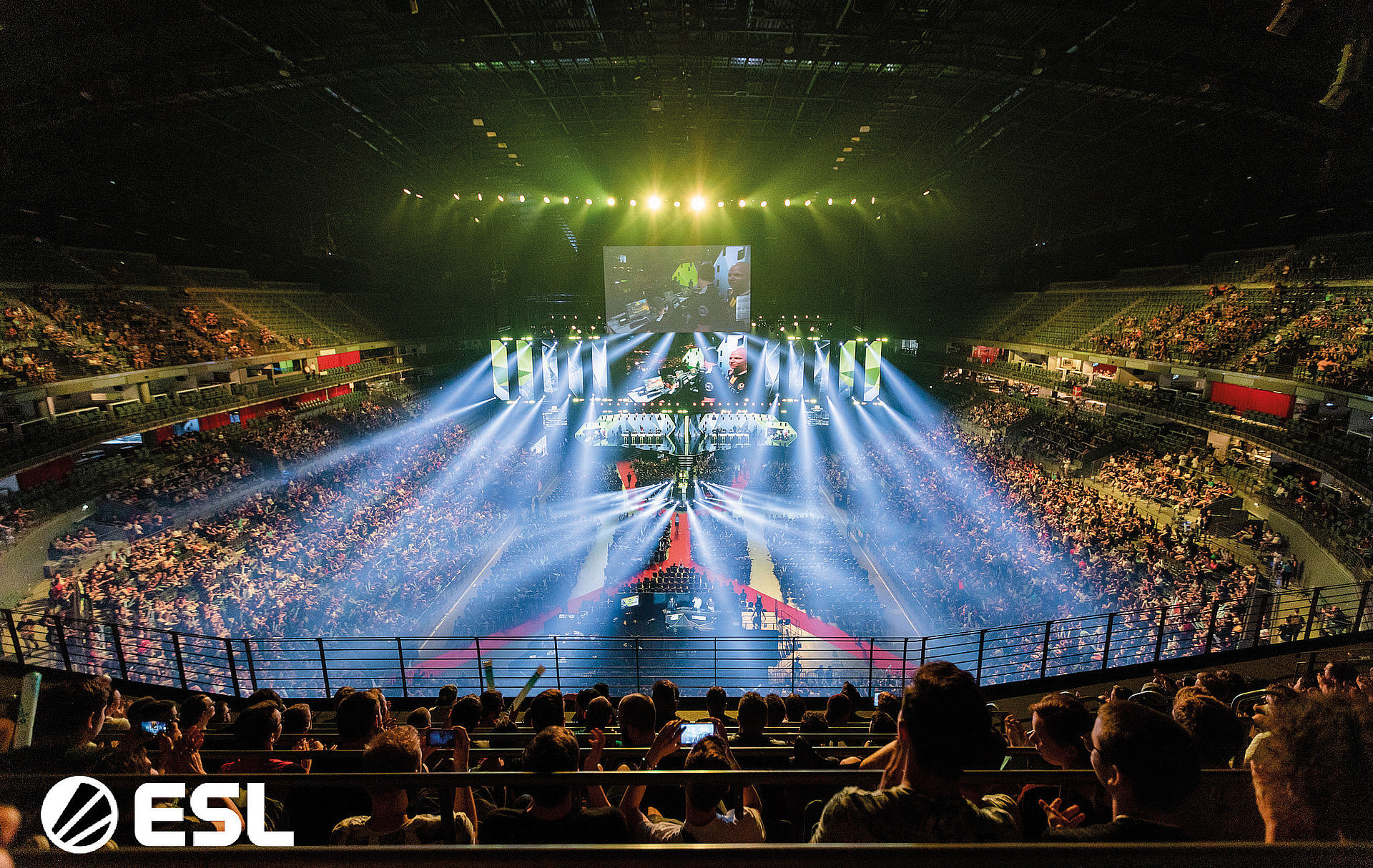 Posted on Aug 5, 2021 by David Davies
Esports is becoming big business for sound providers, as audio in games offers the opportunity for innovative, highly integrated productions
Moving with remarkable alacrity from being considered a niche activity into the media mainstream, esports is projected to surpass the $1.5bn global value mark by 2023, according to data from The Esports Ecosystem report. Accelerating investment by private equity firms is bolstering esports' long-term financial health. Indeed, Deloitte research indicates that investments in the sector rose by an incredible 837% between 2017 and 2018.
It' s definitely the case that no two esports events are the same
Everyone who spoke to FEED for this article reported a recent surge in enquiries, covering both in-venue and broadcast streaming technical production. "It's becoming more and more prevalent in our workload," says NEP UK commercial director, Richard Lancaster. "Although it's important to note that the scale and requirements can vary significantly. In esports, it's definitely the case that no two esports events are the same…"
This is no exaggeration: from semi-pro tournaments to full-scale championships with global audience appeal, the technical requirements can vary dramatically. This is particularly apparent on the audio side, where in-venue and broadcast streaming playback can encompass an extensive array of sonic elements – from participant audio mics to commentary, in-game audio elements, recorded music and dramatic, game-punctuating sound effects.
Ultimately, though, it all pivots on the nature of the game and the overall vision of the organisers, meaning that effective collaboration from the start of the process is critical.
Surround sound ESL One Cologne was hosted in the Lanxess Arena, which has a capacity of 18,500
Dave Letson, vice-president of sales at Calrec, observes by way of example: "If the game being played is from the player's point of view, then the associated audio from the game for each player is required."
The precise division of labour between broadcast service providers and the in-venue audio teams based at FOH (front of house) can also be decisive. "There is a line in the sand in terms of where the FOH stops and our work starts, and that line can move from event to event," notes Lancaster.
Different games will continue to have different situations that have to be accommodated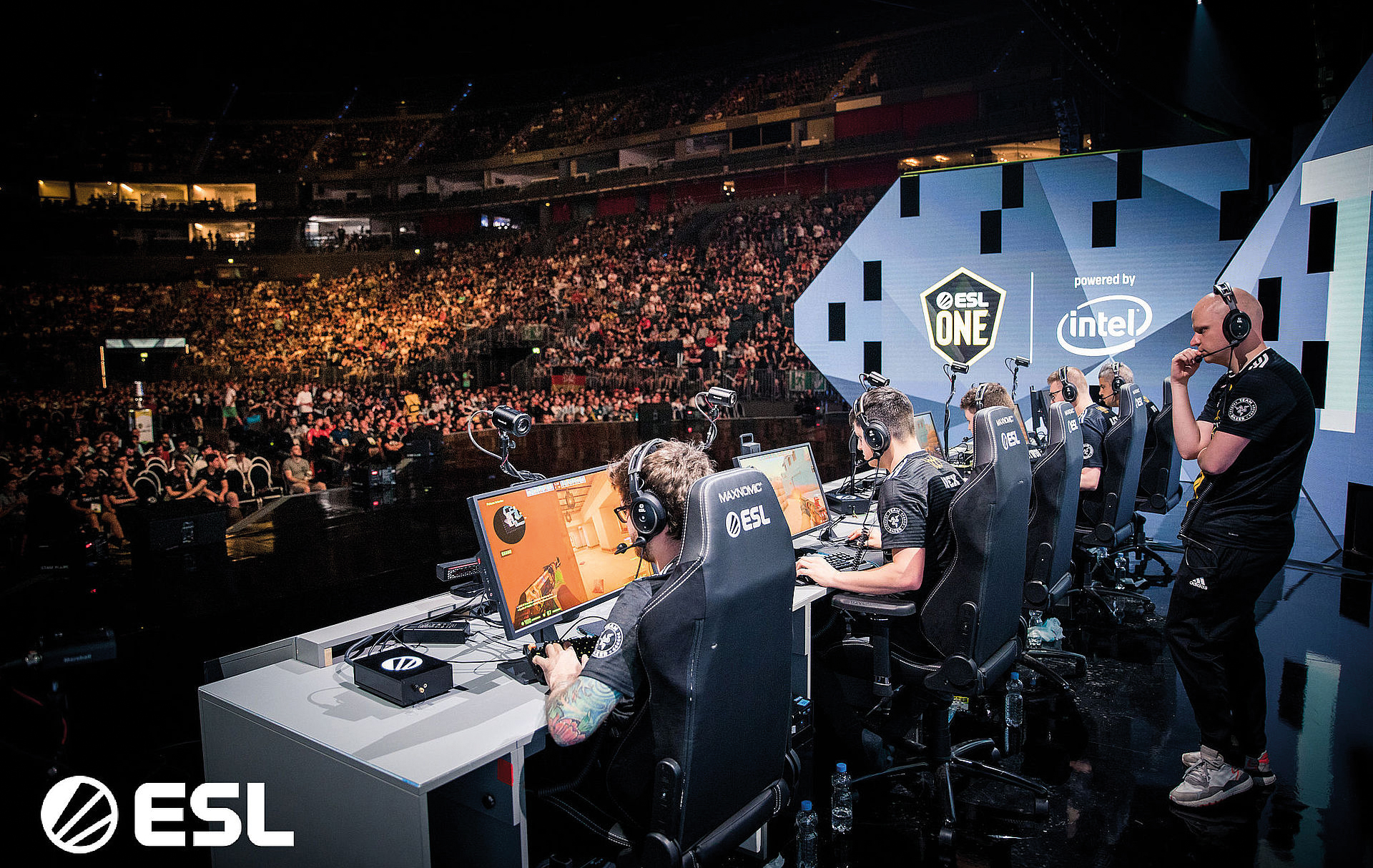 Standard practice?
Esports is in its relative infancy. Notions about what constitutes a 'standard' esports production are still evolving, and the outcome of each event is liable to inform the next one. In Letson's words, "every broadcast differs as lessons are being learnt and applied in subsequent tournaments".
NEP UK head of sound, Paul Fournier, says: "Events are still finding their way and determining their formats. Certain elements will become more standardised in terms of format, I am sure, but different games will continue to have different situations that have to be accommodated." Accordingly, common methodologies are still taking shape. Event organisers in this space can be more given to looking at achieving things in a different way. "They are more inclined to make suggestions that are 'out of the box'," says Fournier.
"Esports is adopting practices that have served the sports world for many years now," says Letson. "However, a key approach that esports uses that's different to more traditional sports workflows is the inclusion of the arena mix in the broadcast mix. The desk providing the PA mix for the arena is fed directly to the broadcast desk to be included in the main output. This is designed to bring the viewer's experience more in line with that of the audience."
The concept of remote production – in which more broadcast tasks and personnel are concentrated back at the broadcast centre to optimise the use of resources – is also exerting an influence. Letson recalls a recent project with Riot Games for the League of Legends World Championship Final in Paris, where Calrec's RP1 unit – which allows a remotely located audio mixing surface to control all mixing functionality at another facility – being installed at the arena to manage local monitor and IFX (interruptible foldback) mixes, while the main mix took place at a central production hub in Berlin. Sources included the on-air talent, which consisted of three 'shoutcasters' (aka commentators) and six analysts.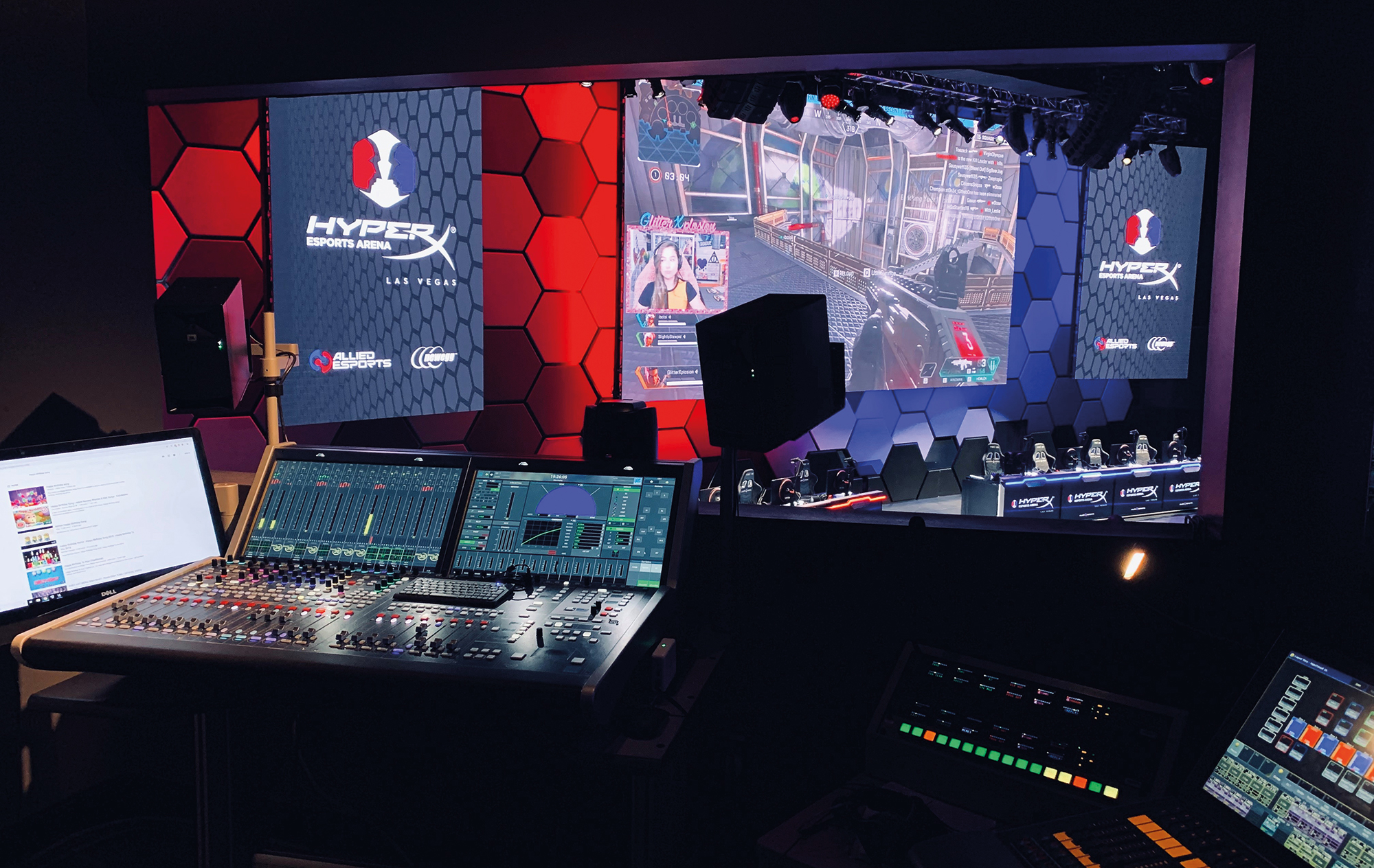 Shoutcasters and production
For both the PA and broadcast audio, the incorporation of the shoutcasters and analysis teams – during and after the actual matches take place – is a major consideration. The microphone plan has to be rigorously outlined and shared between team members well in advance of the game, while the blending of multiple voices with other content is a challenge at the mix stage.
As Letson explains: "Shoutcasters provide a dual role: they commentate during the action and host the programme between the matches, including interviewing experts and players, while breaking down the key points. All the mics and monitoring for these different elements of the programming schedule need to be carefully planned. Further to this, there are the comms between all the different members of the production team."
Although many of the principal in-arena audio elements used to deliver esports tournaments – line array systems, FOH and monitor consoles, participant microphones – will be familiar from concerts and other large-scale live events, the closer relationship between the PA and broadcast audio in esports means that newer, bespoke venues can be optimised for a more seamless production.
Premium esports venue the HyperX Esports Arena, which opened its doors in March 2019, is a case in point. Situated at the Luxor Hotel in Las Vegas, the venue is owned by Allied Esports International, whose head of content, Drew Ohlmeyer, recalls that the mission was "to build a turnkey infrastructure to do many different live events, as well as produce content in a style and quality that meets or exceeds current broadcast standards".
Shoutcasters commentate during the action and host the programme
Along with replacing the former nightclub's copper network with fibre, the installers, CBT Systems, specified twin 24 fader Lawo mc²36 consoles: one for the purposes of FOH sound, the other to mix finished audio for live streams. The desks are networked via Ravenna audio over IP technology using a Lawo Nova37 router.
Bringing it all together
With so many potential audio sources, it stands to reason that esports events can be made or broken in the mix.
"The most interesting element here is often how you switch between the different 'views' and surround fields within the game, and then translate this to the final production," notes Colin Pearson, senior sound engineer at Gravity Media.
"Communications reliability is essential"
Ultimately, it comes down to having an almost forensic knowledge of the individual event, an understanding of the organiser's requirements and, adds Pearson, "having a view of what's going on within the game and how it can work in conjunction with all the other elements we are putting in".
This sense of 'what works together' will surely continue to evolve – not least as esports looks set to increasingly take place in dedicated venues (as Forbes headlined a piece in 2019, 'Esports stadiums are popping up everywhere'). In such scenarios, it's likely a new level of audio workflow flexibility and content-sharing for the PA and broadcast teams will be attained – suggesting that esports could soon become a pacesetter for large-scale production audio.
Michal Mika, sound engineer and owner of Polish broadcast audio company 120dB, is well placed to chart the development of esports audio. Having started work on such events around eight years ago, he has watched them develop from relatively basic productions "based around a console and a couple of microphones" to the AV spectaculars organised for events like the Intel Extreme Masters – the final of which, at Spodek arena in Katowice, has been a repeat engagement for 120dB for some time.
Mika says "communications reliability and flexibility" is essential for esports events. There has to be "robust comms" with near-zero latency for all core elements of the production, including between the control rooms and the broadcast facilities provided by 120dB. In terms of equipment, the company is a long-term user of Riedel Communications, typically using Artist scalable digital intercoms and "between 16 and 20" Bolero wireless beltpacks on its esports productions: "We love the reliability of the Riedel systems and the fact that they are easy to set up and use," Mika explains.
With so many moving elements in esports events, Mika confirms that extensive planning for both the communications commences "about three or four months in advance of the big events, then we tend to have a few days of rehearsal [at the venue]". That way, any potential issues can be ironed out and "we can be assured of the seamless comms that we require".
This article first appeared in the April 2020 issue of FEED magazine.