Build Your Broadcast: Education Edition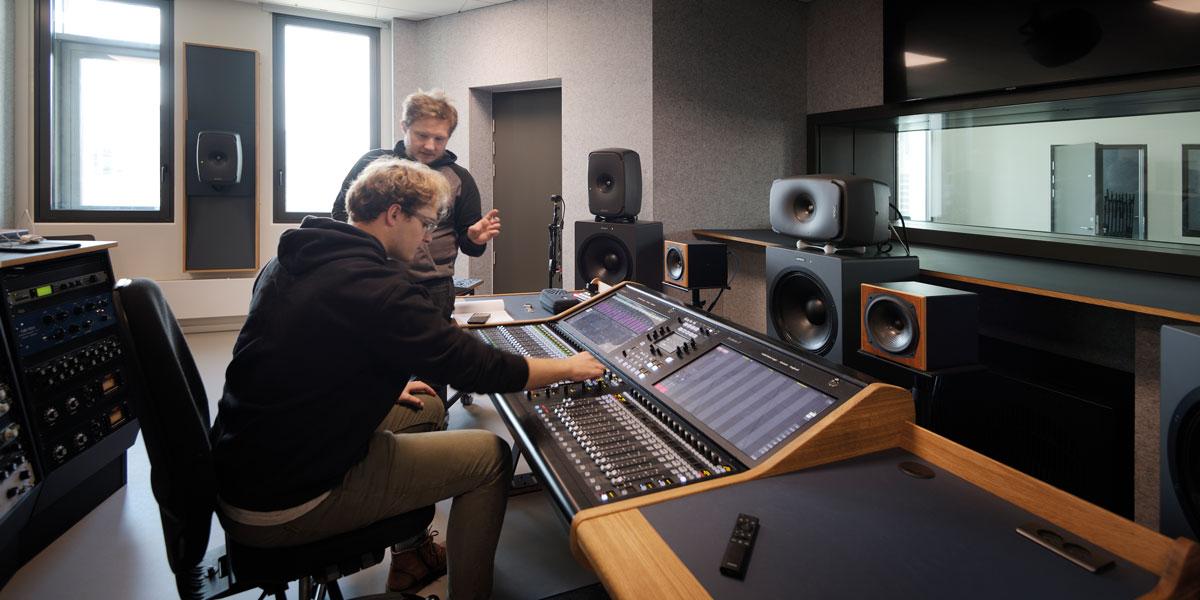 Posted on Apr 5, 2023 by FEED Staff
From the tools employed by a future media production workforce to AV solutions in college sports, schools as we know them are growing up
Without most people realising, many educational establishments across the globe have quietly turned into top-level, broadcast-quality streaming studios.
Though the public may not have noticed just yet, the students on the receiving end and broadcast tech vendors kitting out said schools certainly have. 
It's a lucrative market right now, with growth attributed largely to the hybridisation of our lives both during and after the pandemic.
However, don't let the events of 2020 fool you into thinking that the education sector wasn't already on this trajectory. College sports have been broadcast to the same scale (and profit margins) as regular professional sports across the United States for some time now. 
As a result, the market is increasingly becoming saturated with cutting-edge equipment that adapts to academic environments. 
From audio routing to capturing challenging lighting situations, these recent case studies highlight the leaps and bounds made in academic broadcast delivery – right across the technological board.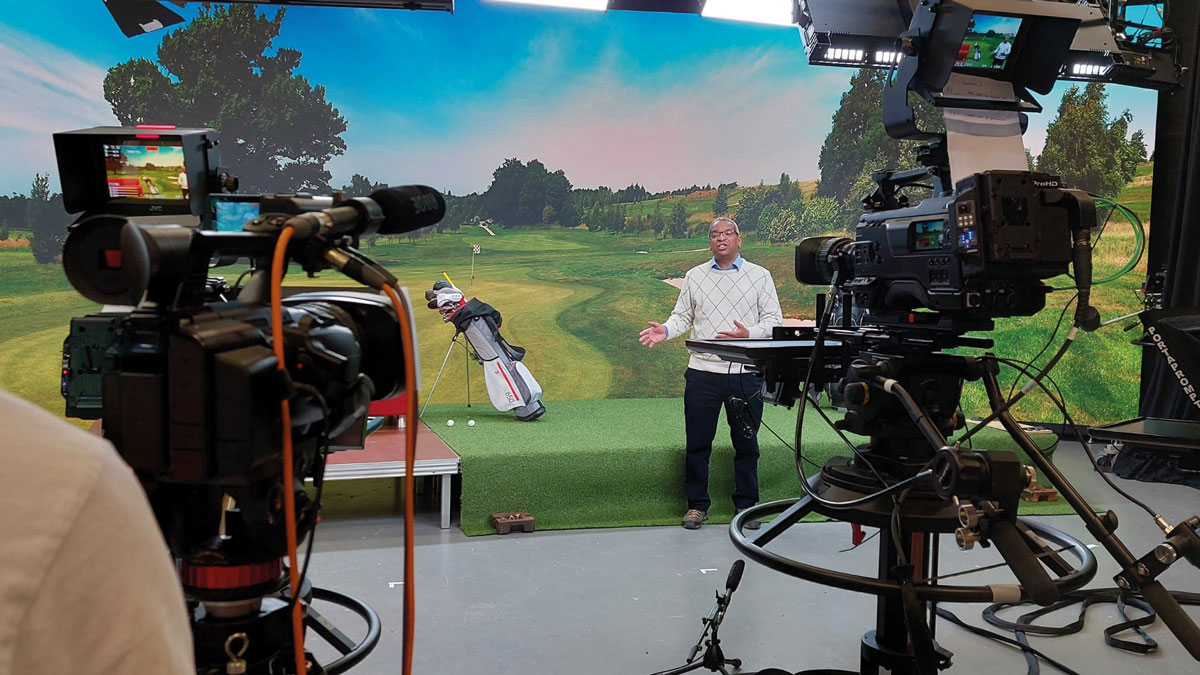 Studio Sunderland
The University of Sunderland in the north-east of England is known for degrees specialising in broadcast and post-production. With a reputation for quality classes in media, its film production syllabus alone lays claim to being the best in the UK, according to The Guardian's University Guide 2023. It also offers courses in performance, striving to offer its students a professional environment in which they can develop their skills.
At the end of last year, the institution was bejewelled with state-of the-art facilities, specifically for the media production departments. CJP completed a major programme of installations, including an LED volume virtual production environment, green screen stage, HD studio and outside-broadcast facilities.
"Our job is first to enthuse our students with a love for production and performance, and second to ensure their career prospects are as strong as possible when graduating," described senior lecturer in video and new media at the University of Sunderland, Nicholas Glean. "Our students can go to producers who may still be nervous around virtual- and augmented-reality studios and other new techniques and say: 'I've done this – look at my show reel.'"
The past few years saw CJP implementing four vital projects for the university. The first of these was the refurbishment of an existing green screen studio – packing up the dusty legacy equipment and replacing it with crisp virtual-studio systems.
"We have worked with the University of Sunderland to achieve what they need to be leaders in their field," describes Christopher Phillips, managing director of CJP. "But even more importantly, we have helped them link everything up with real-world workflows."
"Giving the students real, extended and hands-on experience is hugely important," adds Glean.
The campus production studio was shifted to HD, largely using Ross Video equipment including XPression graphics and a Carbonite switcher. CJP also implemented a comprehensive four-channel outside broadcast package, allowing students to build complete news workflows with live inserts from any location.
"The whole production centre mirrors the way the best modern professional centres work. Having facilities that don't compromise on quality and functionality is an important part of preparing students for their careers," highlights Philips.
The final part of the project was the virtual production stage, which features a 10×3.5m volume. Allied with StarTracker from Mo-Sys, this combines camera tracking with real-time photorealistic graphics based on the Unreal Engine.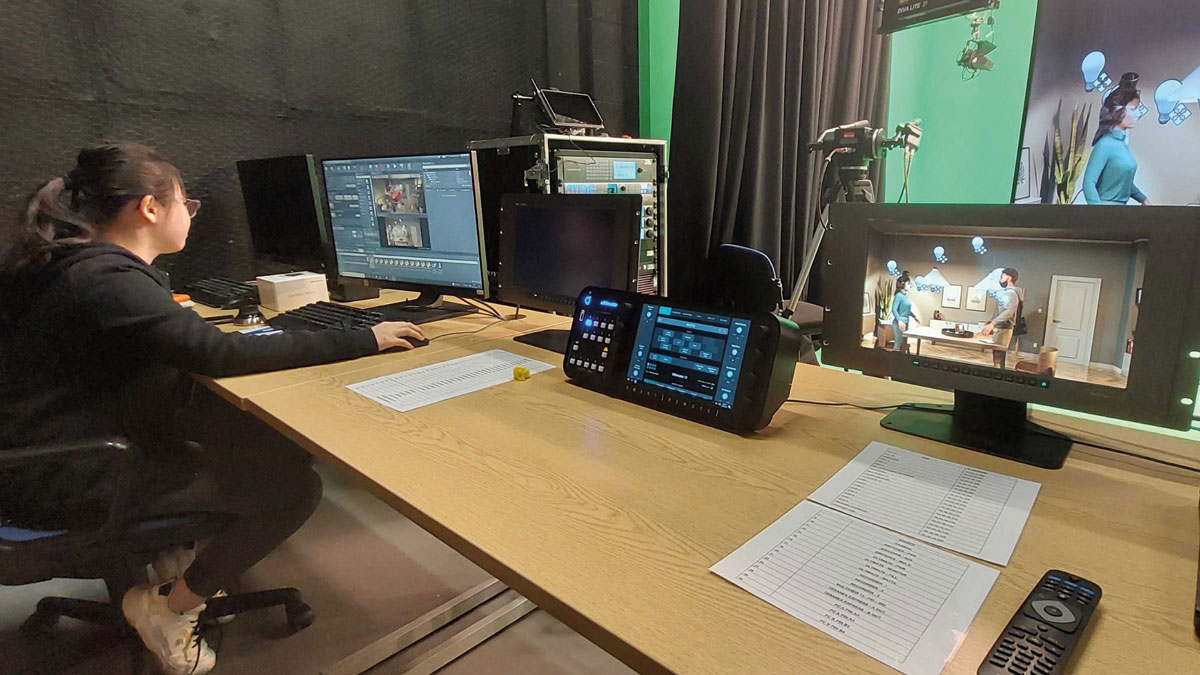 PTZ prefects
Pan-tilt-zoom (PTZ) cameras have sports broadcasters captivated. And it seems their popularity is contagious, having spread effortlessly to college grounds and pitches.
The West Virginia Mountaineers American football team were recently on the lookout for ways to maintain their already-high standard of video production. When time came to upgrade, their production crew were looking for cameras that were high-quality, but also budget-friendly and simple for students to operate.
Having already been well-versed in JVC products, it was the logical decision for the production personnel to select its KY-PZ100 PTZ cameras, deciding these would be the best option for both the outdoor stadium and indoor practice venue.
"Our students are volunteers, so they're not trained camera operators," describes Shawn Walker, director of video at West Virginia University. "The JVC cameras come with a full-auto option that allows us to just turn on the camera and be ready to go, which is super convenient."
Aside from five legacy JVC camcorders that the team continues to employ, they have now added six JVC PTZs to their arsenal, which are peppered throughout the stadium, practice field and indoor venue.
Content that comes from these cameras is incredibly multifaceted; it's deployed for a variety of video applications including reviewing games and practices, studying opponents and even in the coaches' footage for scouting players. The team also integrates the cameras for video exchanges within conferences, as well as sharing broadcast feeds with major sports channels like ESPN and Fox for play-by-plays and more.
"In our conference, we have an open exchange where every school in the Football Bowl Subdivision (FBS) has access to every other school's films," continues Walker. "With this format, we're able to download other teams' game films and edit them with our software. This allows coaches to watch them, break them down, gather ideas and scout teams or players. That footage from our end is all captured with the JVC cameras.
"Internally, we use the cameras for our own reviews of practices and games in addition to presenting for broadcasts when necessary."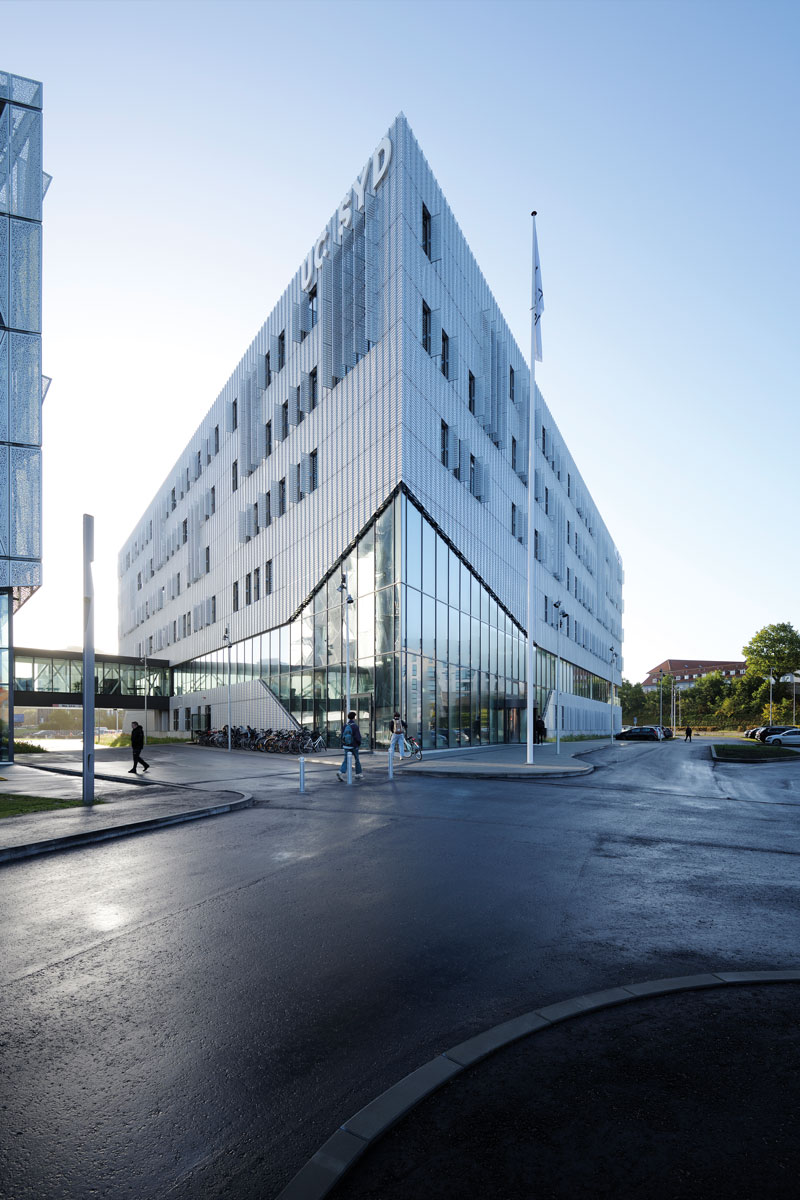 Ice hockey hacks
Harvard University's men's ice hockey team often draws big crowds, both in person and in streaming numbers – broadcasting to ESPN+ as well as linear-broadcast partner NESN (New England Sports Network).
Delivery of this live stream requires in-depth angles and perspectives, in order to meaningfully capture the acrobatics of the players. This means that the university has found itself reliant on POV cameras – including a new addition, the CV568 Miniature HD Camera featuring Global Shutter and Genlock Sync from US company Marshall Electronics.
Here we see a repeated pattern – Harvard has used Marshall gear for a long time, making it a natural step to continue maturing production standards with its products.
"We started out with one Marshall camera, but we quickly realised that one is not nearly enough, resulting in the purchase of a second," explains associate director of athletics at Harvard, Imry Halevi. "Once that second one arrived, it quickly became evident that we needed four – and so on. We have continued to add more Marshall cameras and have been finding further ways of using them for our sports teams; they have been really great."
The newest addition houses a Sony Exmor 1/1.8in sensor boasting global shutter and 3.2 megapixels – particularly important when capturing challengingly lit environments such as an ice hockey rink.
"The quality and global shutter of the CV568 have been amazing," adds Halevi. "The lens and sensor are equally as good as the rest of our cameras, and this newer technology is showing a real difference when it comes to a fast-moving puck scenario. It provides another high-quality angle for a fraction of the cost of a large, professional broadcast camera. The CV568 has been a wonderful addition to our collection, and we plan to use it for track and field, too. I'm also hoping to acquire more CV568 cameras in the near future."
In addition to the CV568 being used for hockey, Harvard Athletics also employs Marshall's CV300 and CV500 series POV cameras at various sporting events including basketball and track and field – plus an array of water sports such as water polo, swimming and diving.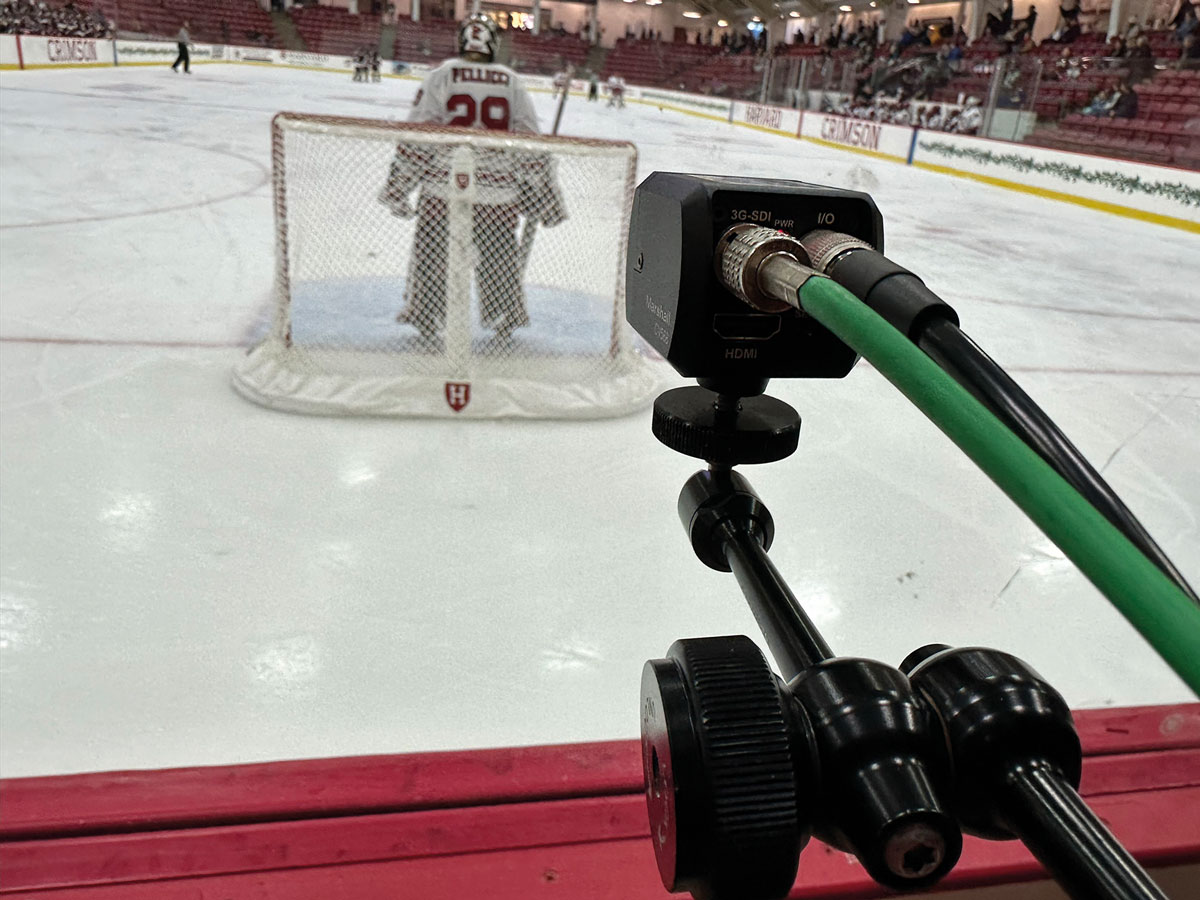 Supersonic set-up
Kolding in Denmark just so happens to be the home of the unique and cutting-edge Sonic College. In particular, this institution is known for innovative approaches to audio design and instruction, with its alumni graduating with sophisticated skills in audio production for film, gaming, music and more.
When the time came for the college to build a new facility, it implemented Audinate's Dante transport protocol, used for routing audio throughout the building. As a result, the staff had to interconnect multiple studios and their companion mastering suites, a foley stage, immersive recording studio, Dolby Atmos mastering suite and theatrical mix stage – even a colossal, 187-channel, AVB-based Meyer Sound Spacemap Go spatial sound system located in the five-story atrium – all via Dante.
Lars Tirsbæk is a lecturer at Sonic College and was instrumental in setting up the facility – as well as deliberating how the spaces would be essential for delivering a good grounding in sound design.
"Building the new facility was an opportunity to start from scratch," he explains. "Our infrastructure not only needed to fit the demands of the spaces, but also provide learning opportunities for our students, giving them practical experience in working with real-world technologies such as Audinate's Dante.
"Students definitely need to know how audio-over-IP works. That's the way all audio infrastructure will be implemented in the coming years," Tirsbæk concludes. "When our students learn to use Dante, they recognise the inherent flexibility of being able to just move AV hardware around without affecting the network."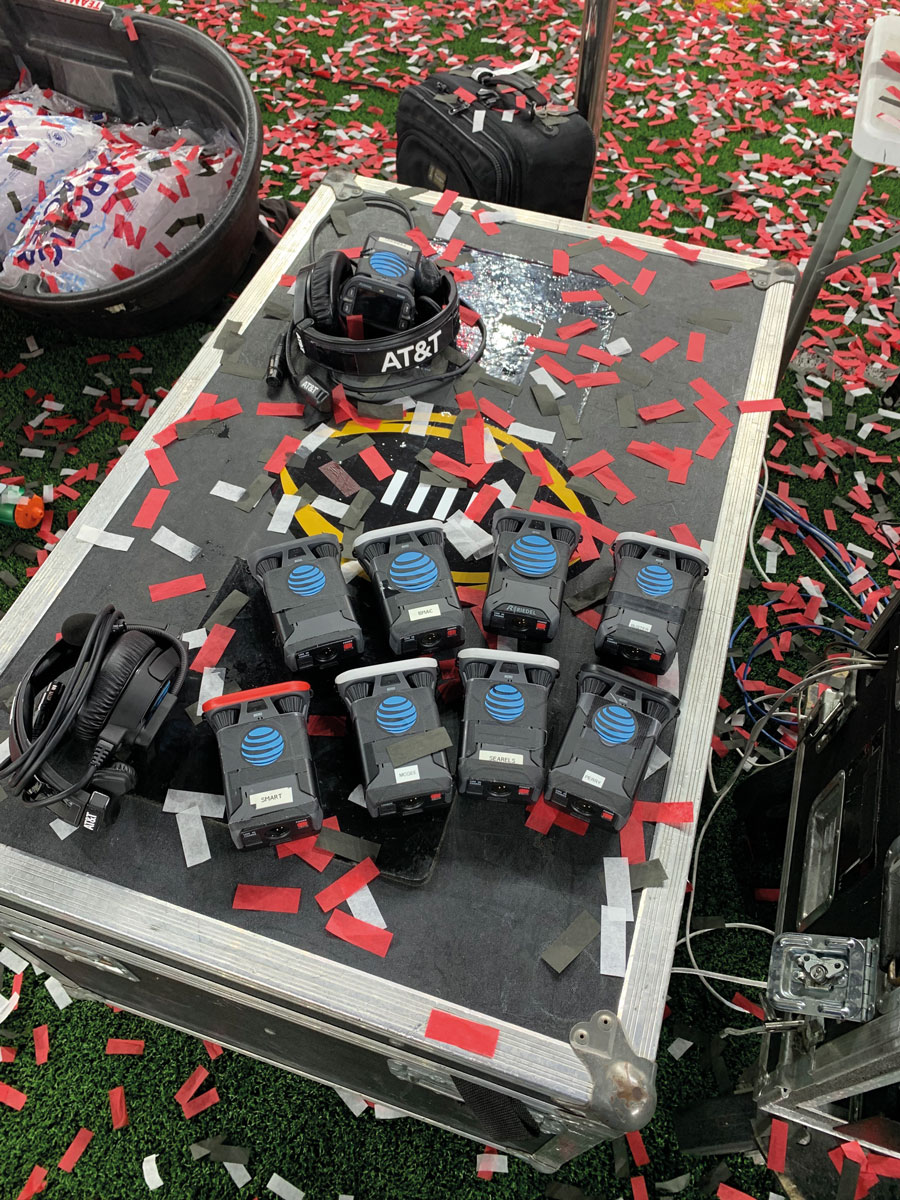 Communication is key
We've discussed some of the AV elements on offer, as well as the tools students are becoming equipped with to become the next generation of broadcasters. What about intercoms?
Riedel Communications announced support for the University of Georgia Bulldogs, as the latter retained the trophy at the recent College Football Playoff National Championship.
The university switched over to Riedel's intercom systems about three years ago, ensuring clear comms among the team's coaching staff.
"Communication is vital to the game – for coach and field comms to the booth, and ultimately from coach to player," said John Meshad, director of equipment operations, UGA. "As we travel from stadium to stadium, we need to know we're bringing an on-field communication system that will set up easily and just work. The quality of the Riedel comms equipment speaks for itself, considering how well the Bulldogs performed in the recent National Championships. Switching or upgrading to MV SportsCom and the Riedel system was one of the greatest advancements I made in my 17 years as the director of football equipment at the University of Georgia."
Because Riedel's Bolero wireless intercom system in stand-alone mode supports up to ten beltpacks per antenna, and up to 100 antennae in a single system, the UGA operations teams don't have to manage multiple base stations. A smaller support team can handle deployment quickly, and even non-technical members of the equipment operations team can manage set-up effectively. Thanks to this ease of use, the Bulldogs rely on Bolero during their regular practices and all games.
Article originally featured in the spring 2023 issue of FEED magazine.